Tina Fey's Height
5ft 4 ½ (163.8 cm)
American actress best known for Saturday Night Live, Mean Girls, 30 Rock and Date Night. She once mentioned her height in the Cincinnati Enquirer, saying
"The Internet says I'm 5-foot-2. And I'm 5-4 and a half"
and also in Glam (2008):
"I'm five-foot-four-and-a-half, and I think I was maxing out at just short of 150 [pounds]"
.

Photo by PR Photos
My only regret is that I can't pull off playing Kim at 5'10". In the book, Kim describes how she towered over powerful men who'd proposition her and grab her butt. I'd love to portray that, but I'm only 5'4″
SheKnows.com
You May Be Interested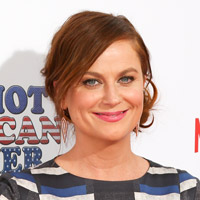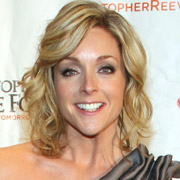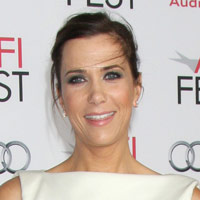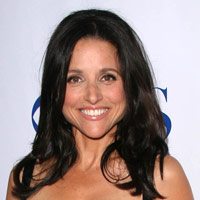 Add a Comment
45 comments
Average Guess (20 Votes)
5ft 4.19in (163cm)
Miss Sandy Cowell
said on 18/May/20
🎂💐 Happy 5️⃣0️⃣th Birthday Tina! 💐🎂
Wishing Tina Fey a Very Happy Big 5️⃣-0️⃣!
I wouldn't be too overjoyed either if I was a celebrity and found that someone had lopped 2 and-a-half inches from my height! 😝
5ft4.5 😃👍🥂
🎂💐😃🥂🎂💐😃🥂🎂💐😃🥂🎂💐😃🥂
Nik
said on 14/May/20
She will like this corner of the Internet!
JohnMoore-162cm
said on 11/May/20
Strong 5ft4-er peak .. around 163 cm
Nik
said on 14/Mar/20
@ Parker - What a wonderful pic! 😀👌
The average guess is 5'4.14" and there have been 14 votes and 41 comments on this page!
Iman Ahmad
said on 21/Sep/19
I Guess She Is 163,2 cm Barefoot , She Has 163,2 cm Body , A Lovely Woman , Tina Is Left Handed Woman , She Is Also Screenwriter Of Mean Girls A 2004 Movie ,
Nik
said on 24/Jul/19
It's interesting that she claimed to be 5'4"!
osiej
said on 4/Jul/19
LULz at the old flame war in this comment thread back in 2007 with glenn, who STILL claims to be 5'8" btw!

Editor Rob
looks like big Jim guessed him a bit shorter than he actually was, although these words do still haunt him "several people on this site met me and all agree on 5-8 for me."

For some people, what others perceive you at is valued far greater than what you actually measure....but you can only dine on false platitudes for so long, until somebody with a sense of realism comes along and gives you a large dose of red pills.
Nik
said on 15/Nov/18
Rob Paul says she is 5'4.5" too!
Arch Stanton
said on 25/Sep/16
She's sexy as hell IMO, those eyes. Mmm I wouldn't have guessed over 5 ft 4 in Date Night.
James B
said on 18/May/16
I think she's attractive
Tim
said on 30/Dec/15
Rob, if you had to say who is taller out of Tina Fey and Jane Krakowski and by how much?
Editor Rob: could be hard to tell, both can look anywhere in 5ft 4-4.5 range
Sam
said on 19/Dec/14
Not to be superficial but her husband got lucky with her. I didn't know he was that short. I think they got together when she was still a bit overweight, notably she did not make her way from the writers room onto the screen until she lost a lot of weight.
Her movies have not been as good as her time on SNL or some parts of 30 Rock but her book was great, maybe the funniest autobiography I've read.
Parker
said on 7/Nov/14
I don't think her husband is less than 5'2. Its amazing the height perspective a female's heels give. Here she is next to her husband in flats.
Click Here
Voiceless Dental Fricative
said on 26/Sep/14
How tall do you think her husband is?
Click Here
[Editor Rob: could be somewhere inside 5ft 1-2 range]
gigolo
said on 21/Jul/14
Are you sure Rob? Looks more between 5'3 and 5'4.
Klem
said on 13/Jan/12
She is consantly 2 inches under Carell in her heels, she is around 5-8 in her heels, she always wear pretty high heels from 3 to even some 5 with platform. and Carell 5-10 in shoes. Which makes him 5-9 like he is listed.
are
said on 4/Sep/11
Watched her appearance on Ellen
Tina in heels = Ellen DeGeneres in flats
John
said on 1/Jul/11
How come Amy Poehler is 5'2-5'1 and Tina Fey 5'4.5? Would say Tina is 5'3 to 5'4, not near 5'4.5! They are not that far apart when it comes to their height!
the shredder
said on 20/Jun/11
Height does not mean sh** ... I am very attractive to Salma Hayek and Geena Davis ... my taste varies lol .
somedude
said on 19/Jun/11
"5'4.5 is average but she is pretty."
I dunno...I don't think she'd be any more attractive if she were taller.
SAM RICK
said on 29/Apr/11
5'4.5 is average but she is pretty.
179cm
said on 8/Mar/11
yup 5'4 is true....me and my gf(5'5 on the dot) met her n took her autograph, shes a friendly person i'd say
Tory
said on 7/Dec/08
That people.com article said she was half-Russian? I believe she's actually half-Greek, half Scottish/German.
Anonymous
said on 2/Dec/08
in an article for people.com, it said that her height is 5'4"
Click Here
Taylor
said on 21/Nov/08
I'm watching 30 Rock right now and there was a wide shot of her standing right next to 5'11" Steve Martin, they're both wearing casual shoes, and she looks only about 4 inches shorter. Weird...
steph
said on 1/May/08
um, what??? I saw her along w/ sarah silverman and other comedians before a comedy central benefit in april-Tina looked kinda short with high heels on. I actually was surprised at how much shorter she looked than expected. I'm 5'4"---I would put her at shorter than I am, 5'4"-she looked 5'2"-5'3"
glenn
said on 21/Apr/08
haha.she wouldnt be wearing heels.im not leanin in a bit either.and dont read the height on top.
peter
said on 20/Apr/08
wow. she actually looks a bit taller than Glenn and she's leaning to the side. she's a tall woman
runt
said on 25/Mar/08
Does she like being looked at as small??? On the cover of the latest Vanity Fair she is pictured with Amy Poeler and Sarah Silverman in an artist's impression. They've got her looking 2" smaller than Poeler (5'2") and with Poeler looking almost as tall as Sarah Silverman (5'6")
glenn
said on 31/Oct/07
mark-i like classy constructive posts like yours.you spoke like a gentleman. matt-exactly.
Matt Thomas
said on 30/Oct/07
Glenn hes just looking for attention ignore his childish remarks.
Mark
said on 29/Oct/07
Glenn...no problem. Please keep up the good work. You do one hell of a job.
OutBenchThis
said on 28/Oct/07
Jim, remarks like yours are just childish. There is no shortage of evidence to suggest Glenns height is 5'8", in fact you could argue in a number of photos Glenn can appear as tall as 5'9.5".
sweetchari
said on 26/Oct/07
The average woman is about her height so it is not shocking, she must be wearing some heels because she looks 5'8" in the pic lol
runt
said on 26/Oct/07
I could've sworn she was around Any Poehler's range. That tells you how bad TV is for judging height.
jim
said on 25/Oct/07
you are correct Glenn, I should have said hi....that still doesn't make you 5 feet 8. You give opinions all the time about people's heights and a lot of people disagree with you. I am just giving my opinion.
acg
said on 25/Oct/07
i think she is 5-4.5, but it's funny how the internet usually UPGRADES celebs' true heights rather than downgrade them!
glenn
said on 25/Oct/07
be a man and say hi next time jim.funny,several people on this site met me and all agree on 5-8 for me.
Anonymous
said on 24/Oct/07
glenn's only 5'6? really? that's bad news for a lot of heights on this site
cantstop25
said on 24/Oct/07
wow I always thought she was really tiny like 5'1"-3"
jim
said on 24/Oct/07
that because Glenn is only 5 foot 6...I walked past him
glenn
said on 24/Oct/07
im bending a bit too.
Dunken
said on 24/Oct/07
looks almost Glenn's height with heels in that pic.
the listed height seems correct.
Anonymous
said on 15/Nov/06
I think she's telling the truth. Every where I see her that height seems right on.
Cayleigh
said on 12/Nov/06
If she's telling the truth, she's made me a happy girl. I'm 5"4' and have always thought I was short. I've come on here and realised, I'm not that small!