Tom Sizemore's Height
5ft 10 ¼ (178.4 cm)
American actor best known for roles in movies like Saving Private Ryan, Heat, Blackhawk Down and The Relic. In
2007
he mentioned his weight:
"I weigh 182 pounds. My body fat is probably down in the low teens"
.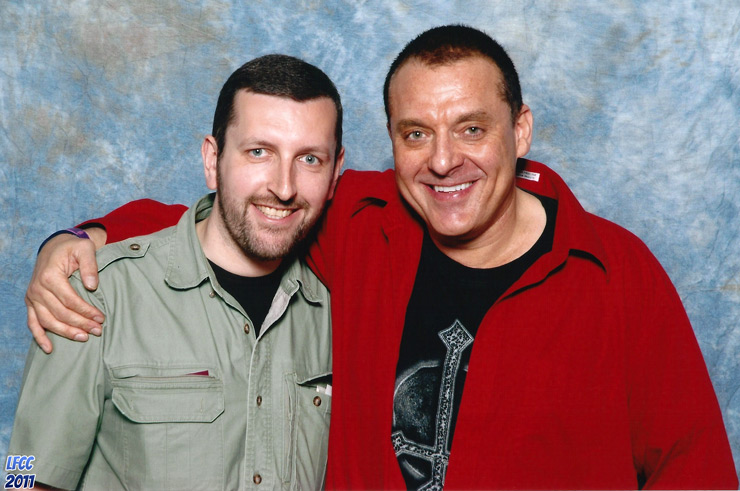 5ft 8 Rob and Tom @ LFCC 2011
You May Be Interested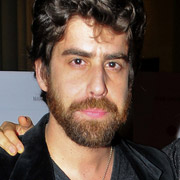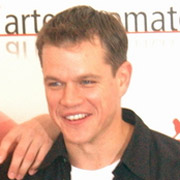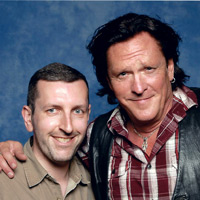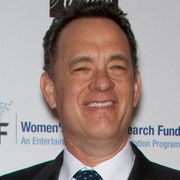 Add a Comment
110 comments
Average Guess (35 Votes)
5ft 10.71in (179.6cm)
Slim 6'1"
said on 9/Dec/20
Give the 179cm upgrade he's hunched a tad bit
Jkiller
said on 15/Oct/20
Max 5'10.5 (179cm), no chance of being any taller than that.
Slim 6'1"
said on 4/Oct/20
I would say give the quarter inch upgrade, he's holding himself down to look next to rob
Slim 6'1"
said on 9/Aug/20
could even be 179cm
Miss Sandy Cowell
said on 1/Jul/20
@ Arch Stanton - There are scales to purchase nowadays which measure absolutely everything, and aren't even that expensive. I'm sure Tom can afford such a device.
Pssst: Don't tell anyone, but I don't think Tom looks like a keep fit enthusiast either, but then, I've never seen his physique properly. Nonetheless, I'm sure I'd have picked up on the fact that he's got a muscle-packed torso if he did have. I find muscly arms particularly attractive...
💪😉 Cheers Arch! Always good to chat with you! XX 😁👍
Arch Stanton
said on 26/Jun/20
"Probably is" and actual though Sandy often differs radically. A lot of men understimate body fat. I've seen some men claiming 8% body fat and the reality is they're nearer 12 or 13 %. A guy like Cristiano Ronaldo is what a legitimate 8% looks like and he is totally shredded, clearly is absolutely obsessed with his physique and maintaining it. A legit 12 or 13% should still look athletic but I've never looked at Tom and thought that. He doesn't look the type to keep fit.
Miss Sandy Cowell
said on 26/Jun/20
It's amazing but true how guys can get away with a really low BMI, such as that which Tom describes - one right down in his low teens.
It just goes to show how differently a man's body is to a woman's. Men can bulk out their weight with muscle, which weighs far more anyway, and makes them strong and healthy, but if women tried that, their monthly cycles would stop, because they need fat in order to produce oestrogen.
Tom gets 5ft10.5 this time round. I've taken note of the popular vote for Tom.
😁👍
Yang (5 footer 8, 173, Aries)
said on 20/May/20
Weak 5ft 9 3/4 range more likely..

Editor Rob
Possible Tom was 5ft 10.5 peak and lost some height by time I seen him, because many would estimate he could look that range in 90's.
Nik
said on 29/Apr/20
Rob is dropping bags of height!
Miss Sandy Cowell
said on 6/Feb/20
I can remember when my boyfriend and I found our copy of 'Saving Private Ryan'. It was in a charity shop, and he came out with "Oh yes! We need a copy of 'Shaving Ryan's Privates'!"
The longhaired, male shop assistant overheard from behind the counter and laughed!
Tom Sizemore looks a convincing 5ft10.25 to me.
Nearly 180cm guy
said on 18/Nov/19
Rob, would you say who's more likely to measure 5'10.5"? Tom Sizemore in his prime or Benedict Wong?

Editor Rob
Both have a shout at that figure, I wouldn't rule it out completely for both.
Jtm
said on 7/Nov/19
Enough with the average guess comments.
Vick
said on 15/Jun/19
Hi Rob, do you think he is 5'11 in the morning?

Editor Rob
Yeah I'm sure he's that range in the morning.
Vick
said on 3/Mar/19
Shocked he is only this tall. Guy looked like a 6 footer
Peter 180cm
said on 6/Jan/19
He looks 177cm,178 is certainly the most i'd argue for him so around 5'10 flat.The 1/4 i think is unnecessary lol
Visitor
said on 23/Aug/18
He has a HUGE head, looks like more than 10" long and it's wide as well. Makes playing a "big guy" on screen easy. 5'10" isn't that short either so there you have it. Lots of actors have the same thing. A big head somehow tricks you into thinking they're taller than they are.
(the charts I've seen say that an average head length for men is right about 9.0", and head circumference (hat size?) 56 cm. Less than 8.5" is small, more than 9.5" is large.)
Highlander
said on 8/May/18
I'd say he's about 5'10', definitely not 6'. As for his weight, he is probably around 175 lbs. His legs are puny, his shoulders are narrow, and he has probably never worked a day in his life.
Canson
said on 3/Mar/18
I think rob has him pegged
Psychedelic Earth 187
said on 24/Jan/18
a bit shorter than diesel here:
Click Here
Pierre
said on 23/Nov/17
around 5"10' no more imo,the difference at the peak of their head is max 2 inches,imo Rob slouch a lot here,and Tom is on him.Nice picture
Slim 6'
said on 8/Oct/17
average guess is spot on. Rob can we give a 179 upgrade please?
Slim 6'
said on 7/Oct/17
Nah he's actually a weak 5'11".
Pierre
said on 4/Oct/17
Imo he's max around 5"10' here,Rob seem to slouch a lot under Tom
Slim
said on 30/Aug/17
179 upgrade is necessary.
Slim 182 cm
said on 15/Aug/17
Never looked 6', but he could look 5'11 in SPR.
179 is fair, dmeyer and rob have seen him.
Rampage(-_-_-)Clover
said on 21/Jul/17
A solid 179cm peak is fair. High hair and dress shoes made him look 6ft
even
said on 19/Jul/17
5'10.5" but i think hes at least 190 lbs
Slim 181 cm
said on 14/Jul/17
5'10.5 max for him.
Slim 181 cm
said on 9/Jul/17
5 cm on rob. Which makes him approximately 5'10
Richardspain
said on 27/Apr/17
Looks 180cm..
Pierre
said on 27/Mar/17
He look about 5"9.75' in this picture imo
John
said on 24/Mar/17
Looks 5'09.5"
Rampage(-_-_-)Clover
said on 12/Mar/17
Also in a Natural Born Killers and True Romance
Bobby
said on 27/Feb/17
That's the height difference between a friend and I, he's 6ft, and I am 5'10. Wearing similar footwear, so differences are negligible.
Pierre
said on 12/Jan/17
He look around 5"10' in this picture,maybe a weak 5"10',nice picture
josh jeffords
said on 21/Oct/16
Seems a bit low he was listed 6 ft and 5 11 all over likely peak.
He actually played the big guy in many movies but tv can add some.
Pretty good actor until he lost his a list now he does garbage like seagal.
He was much bigger than peak De Niro who must be under 5 8 he looked nearly 6 ft 200lb.
He looked above average in Black Hawk Down and there were lots of tall guys in that.
Conversely he was a couple inches under the 6 ft plussers on Ryan.
Editor Rob: he actually looked barely 5ft 10 in reality...whether he shrunk by age 50 I'm not so sure, I suppose in Lock Up he could look more solid 5ft 10+ range and he was peak range there.
Fratjimmy96
said on 12/Aug/16
Sizemore always looked from 5'10 flat to 5'11.5 in shoes, no more than 181 cm, no less than 178 cm. All of his movies gave me this perception. In Saving Private Ryan he looks a good two inches under solid six footer Tom Hanks, who maybe had a better footwear advantage; in Heat he looks a full 5'11.5, an inch under Val Kilmer, but i think he wore lifts; in Striking Distance he looks a solid 5'11 alongside 5'11.75 Bruce WIlis, and both didn't wear boots in many shots, so i assume that they were only a little bit their barefoot heights. I'd put him at a good 5ft 10.5, weak 5'11 max.
Luke
said on 30/Jul/16
He looks more 5'10 rob. I guesse .25 is a range he'd fall between, but since you said he's barely over 5'10, does that make him 5'10 flat?
Editor Rob: he is roughly around 5ft 10 range, but for a measurement may well manage more.
truth
said on 17/Jun/16
Never struck me as more as 5'10.5 tbh. Probably lost only a cm or so.
starman
said on 1/May/16
Listing is correct. Maybe was half an inch taller in his youth. Looked 5 ft10.75 next to keanu reeves in point break
Rampage(-_-_-)Clover
said on 27/Apr/16
I think he wears lifts regularly. Used to always look like a 6fter in the 90's
amaterasu
said on 25/Mar/16
@ Mark, or your cousin just got measured 5'10.5" in early morning, meaning that he will be sub 5'10" by the mid day, something about 5'9.75". Thats why he looks no more than 5'10" flat to you. I think it is quite hard to actually see the difference between someone who is genuinely 5'10" flat and 5'10.5".
120
said on 12/Mar/16
@Mark I measured my friend and he got 5'10.5", at times my friend could look more 5'10" flat at times. It is possible that 5'10.5" could be your cousin's morning or noon height and that's probably where he got that claim from or 5'10.5" was really his afternoon height or he could be just simply BSing with you, who knows.
Mark
said on 28/Jan/16
Hey rob, I have a question. My cousin claims he is 5'10.5, yet only looks 5'10. Even his physical has him listed at 5'10. Could he be considered 5'10 range or just 5'10 flat?
Editor Rob: might have the ability to stretch up taller near 5ft 10.5 when measured, but normally holds a far less tall stance?
Doug
said on 18/Jan/16
Hey rob, how much of a height difference did you notice between tom and Michael madsen?
Editor Rob: well because of madsen having near to inch more footwear he could look taller than if he had the same sneaker as me. Sizemore really was a guy around 5ft 10 range, I believe barefeet there's at least 2.5-3 inches between them.
Luke
said on 20/Dec/15
I agree, it is strange he almost as tall as Nicholas Cage. Maybe he was wearing lifts?
dmeyer
said on 19/Oct/15
I met the guy 9 years back he was a good in shorter than me so 5'10.25 no less we were eye to eye i was barefeet he was in shoes 1-1,2in so 5'10.25-10.5 tops
John
said on 2/Sep/15
Rob, was he about the height in person as Mike Tyson?
[Editor Rob: roughly, both looked over an inch shorter than Malcolm the photographer (who is right between 5ft 11 and 6ft).]
J
said on 9/Jul/15
Is this his mid day height? Probably wakes up at 5 ft 11
Db
said on 5/Jun/15
Rob you aren't standing straight.
Emil 182 cm
said on 17/May/15
John says on 1/Feb/15
It's pretty trivial, if he looked 5'10.25, then in person he could pull off 6'0
Lmfao makes no sense
J
said on 16/Apr/15
How in the world does he look 6 ft in films?
J
said on 17/Mar/15
Hello rob,
How did you estimate the .25?
[Editor Rob: from the movies he can look in that range, in person he looked about 5ft 10 mark]
Rampage(-_-_-)Clover
said on 19/Feb/15
Rob, weak 5ft11 peak?
John
said on 1/Feb/15
It's pretty trivial, if he looked 5'10.25, then in person he could pull off 6'0
[Editor Rob: never could Tom pull off looking 6ft in person...unless he wore lifts!]
Rampage(-_-_-)Clover
said on 3/Jan/15
I thought he was 6ft!
Willie
said on 6/Nov/14
Would you consider him tall?
[Editor Rob: pretty much average range, in person he certainly never came across as what you could say was tall.]
Arch Stanton
said on 6/Nov/14
Had a good two inches on De Niro in Heat!!
willie
said on 12/Oct/14
How did you estimate his height in person?
[Editor Rob: he looked shorter than a 5ft 11 guy when talking with him and looked about 5ft 10 up close.]
Dmeyer
said on 20/Aug/14
Dosnt look 6-6'1 in Movies but 5'11 defenetly
willie
said on 27/Jul/14
Hey rob, is it possible for a 5''10.25 person to look 6'0-6'1? Tom being an example?
[Editor Rob: can't really see Tom looking in that range in films, and in person he really is roughly 5ft 10 that time I seen him]
Dmeyer
said on 1/Jul/14
Rob there are several pics were tom looks same height as n cage how is it possible
[Editor Rob: I don't know but in person Tom is shorter than 5ft 11 men]
Arch Stanton
said on 2/Jun/14
In Ticker to be fair he actually looked nearer 5 ft 11 than 5 ft 10 next to Seagal who looked between 5 and 6 inches taller.
Sam
said on 21/Mar/14
What would his iseam be? He looks like he has a long torso.
Sam
said on 21/Feb/14
6 ft friend? Any pics?
[Editor Rob: sorry can't show it]
apu
said on 21/Jan/14
I mean was he tallest there? Sorry for bad english.
apu
said on 21/Jan/14
Were you the only person there?
[Editor Rob: not sure what you mean? There are of course other people getting pics with him aswell...]
austin
said on 31/Dec/13
Did he give an impression of 6'0 in natural born killers?
austin
said on 24/Dec/13
Night height for him?
[Editor Rob: probably 5ft 10 on the nose]
dmeyer
said on 19/Dec/13
Rob even if the boot front Is slim wish Can take off 3mm tom's heel are big enaugh to give 1.2in the heel must be 1.4in but gives more 1.1-1.2in
[Editor Rob: I don't think it's more than 1.25 inch style, when I saw them I thought about that.]
so on
said on 19/Dec/13
What were ur footwear rob?
[Editor Rob: I had an inch sneaker, he had that weekend
These boots
...maybe a little more than me, but they certainly weren't big cowboy boots, just normal sized boot 1-1.25 range]
@ya
said on 2/Dec/13
Yeah he looks about in that range. But rob, not to go off subject, I just need a little help. If you self measure yourself on a tape measure, and if the back hits 5'9.7 and top hits 5'10.3, which is more accurate.
[Editor Rob: your floor/wall might not be perfectly straight, so try it on another house or wall and if you still get a bit of difference, just go with the average of 5ft 10.]
tom
said on 29/Nov/13
rob, what is the difference between 5'10.2 and 5'10.25?
[Editor Rob: a few sheets of paper...no real difference]
Bacon and Eggs
said on 16/Nov/13
Rob,
What footwear was he wearing?
[Editor Rob: a cowboy style heel, but not one of the 1.6 styles, more a fraction over 1 inch.]
Arch Stanton
said on 15/Oct/13
He's a good actor yeah, but there's something about him that unsettles me. I don't like the look of him or Ed Burns but they're very good in Saving Private Ryan.He looks around 5 ft 11 in Saving the big R.
Len
said on 10/Sep/13
He was a huge jerk in Celebrity Rehab or whatever. Hard to say if it was mostly a put-on for the cameras, or if the guy has some really serious issues. Maybe both.
Rampage(-_-_-)Clover
said on 8/Sep/13
I'm shocked he was only ever 5ft10-11 range.
He always looked more imposing than that.
dmeyer
said on 5/Aug/13
in person he looked 5 ft 10 flat right rob do you think maybe he was 0.25 in taller at peak
[Editor Rob: could be a guy who lost height by his late 40's, a fraction is possible]
Louis
said on 20/Jul/13
Peak Height was 180cm now 178cm
Dmeyer
said on 28/Mar/13
I met him on a tv show , i was an extra by a pool so was barefeet , he had a solid 1.1-1.2 in shoes was similar in height with me barefoot , i remember he was as tall as Rob low That day who had a solid 1.7 in shoe , then i wore my shoes 1.3 in style , and was a good in taller than him so 5'10.25-10.5 is a possible for peak not 5'11 , Rob has him Right was very noticably taller than 5'8.5-9in Joe pantoliano on the set , Rob low was about 5'11.5 biker
Boots on so no more than 5'10
LG69
said on 26/Mar/13
2" or slightly more than Rob. Very likely he stands 5'10.25".
Arch Stanton
said on 17/Mar/13
What was he like in person Rob? I always get a contemptible impression of him.
[Editor Rob: he had an interesting talk that day, the guy's certainly had his troubles, but is a good actor.]
Rampage(-_-_-)Clover
said on 23/Dec/12
At peak could look 181-182cm
truth
said on 20/Oct/12
lol rob kinda like me when I forget my belt.
dmeyer
said on 10/Oct/12
rob did he look a fraction over 5 ft 10 in person , or did he look similar ti cristophe lambert
[Editor Rob: he looked a bit taller than lambert but he had more footwear than lambert did. I'm not sure he's really lost height so a decent 5ft 10 range peak is likely I believe.

oh, he came into that photo area with his zipper/pants half falling down, a bizarre sight!]
dmeyer
said on 10/Oct/12
rob when i met him 8 years ago he looked about 179cm , you saw him at 5 ft 10 whi did you upgreat him 5 ft 10.25 , i remeber he was 5 ft 11.5-11.75 in 1.2 in dress shoes since i was barefeet and we were very close , the when i putt shoes on he was a shorter my shoes were big in the 1.3-1.4 style so was near 6 ft 0.75 with them on he looked aboout 5 ft 11.5 shoes on but he did look a bit taller than a flat 5 ft 10 , he also was as tall as 5 ft 10 rob low who had 1.7 in biker style , 5 ft 10.5 10 years ago make sens right about 5 ft 10 today
jtm
said on 8/Aug/12
there are some sources claiming he was born in 1964. either way i think he was always 5'10 flat.
jake, 1.82 m- 1.83 m
said on 29/Nov/11
He looked 5ft 11.5 in The Relic, maybe the supporting cast was below average.
Dmeyer
said on 22/Nov/11
This Guy could pass fOr a weak 6 ft in movies
Dmeyer
said on 21/Nov/11
Hé didnt look under 5'10 Rob Right ?? I was barefeet NeXT to him hé had a 3cm heels we seemed close then i had shoes on and hé seemed a good shooter but i had 0.2in more shoes so 179cm 8 years ago seems right
[Editor Rob: I think 5ft 10 today is fair for him.]
Dmeyer
said on 19/Nov/11
Rob hé steel looked 179cm 8 years ago when i met him is that possible
[Editor Rob: I saw the guy numerous times over a weekend and think 5ft 10 today is his height, he looks maybe a guy who has lost a cm over last 5 years. The guy's had a lot of trouble, mentally, physically, financially etc.]
jake, 1.82 m- 1.83 m
said on 18/Nov/11
1/2 an inch loss at 49 Rob? Really??
[Editor Rob: he said he lost 40 million bux, losing half an inch is nothing to him ;)

I saw this guy several times and thought he's a 5ft 10 guy this year.]
carnegie
said on 8/Oct/11
5ft10.5 hes short i mean hes a chubby guy who looks at least 5ft11.5
jake, 1.82 m
said on 29/Sep/11
1.79 m is closer, I agree with the downgrade.
James
said on 10/Jun/09
I'd say 181cm
Josh.J
said on 12/May/09
there was very little between him and tom hanks in saving private ryan. looked 5'11 minimum.
Scott
said on 29/Apr/09
A weak 5'10/ 5'9.5. Can't really say the reasons how I know this - but you guys will have to trust me that this is correct.
Rob, Sizemore needs downsizing by an inch.
T.j.
said on 22/Feb/09
I'd say 5ft10. I'm currently watching Heart and Souls and he seems at least an inch or an inch and a half shorter than Tom Sizemore
dmeyer
said on 30/Nov/08
close enaugh my height in person possibly 1 cm shorter
TELLEM
said on 13/Nov/08
i says hes 5'11...poor guy, he always died in many memorable films he was in
len
said on 6/Sep/07
in THE RELIC he looks a good 182~183cm ..
dmeyer
said on 9/Aug/07
i met him i was barefeet he had normal 1.25 in heels was about 2 cm taller when i weard my 1.4 in dockers i wass taller than him he is very close to 5'11 aleast 5'10.5 and clears 5'11 morning he seems close to 6 ft in shoes
RICHARD
said on 2/Apr/07
Tom's accurate height seems to be 5'11. On Shooting Sizemore he dosen't look 6' or anything above this.
dmeyer
said on 29/Nov/06
i met him anything fron 5'10.5 to 5'11 is believeble
Antron
said on 16/Nov/06
just watched Heat, great movie... 5'11" looks right based on him with De Niro
dmeyer
said on 26/Oct/06
in the pic with hanks hanks has floor advantage and posture so no more than 2 3 cm diferance in person looks close to 5'11
dmeyer
said on 9/Aug/06
in that pic hanks looks 184 near 186 burns
MOF
said on 16/Jul/06
Val Kilmer was taller than Sizemore in Heat.
J.
said on 30/May/06
In the film "Heat", Sizemore's character is described as "about 6 feet tall".
dmeyer
said on 30/May/06
i met him on dr vegas he took hids shoes off in front of me they were standard 1.25" heels low cut dress shoes he looked bang on 180 maybe close 6 ft in his 20's he looked about 6'0.25" in shoes