Adam Goldberg's Height
5ft 11 (180.3 cm)
American actor best known for appearing in movies such as Saving Private Ryan and Deja Vu. In an interview he stated:
"I'm not 6-foot-1,"
Adam Goldberg says when he's asked what he'd like people to know about him.
"That's on IMDB,"
he adds,
"but, actually, I don't know why I want to dispel that myth. I like that. It gives me an extra 2 inches. That's one of those good fallacies."
In 2013 he also gave his weight:
"I weigh 155 pounds now, and I have a 29 inch waist"
.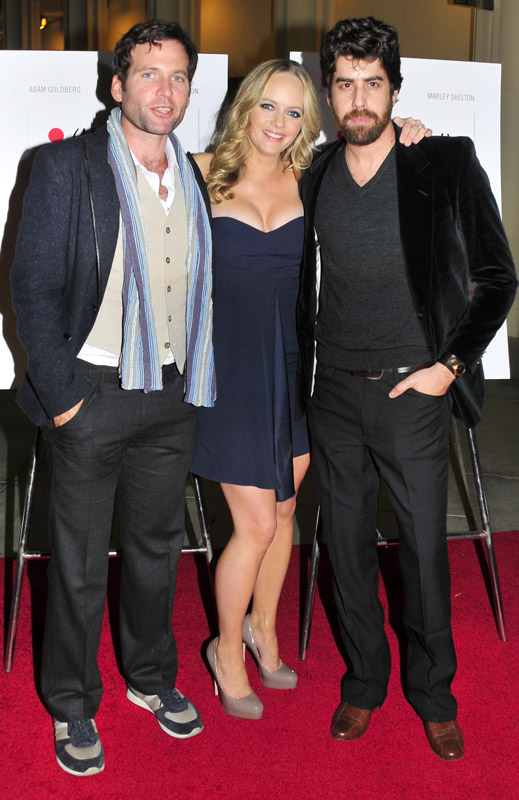 I'm 5'11 and 165lbs but your solitude adds about 50 to my appearance.
-- Twitter
You May Be Interested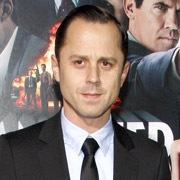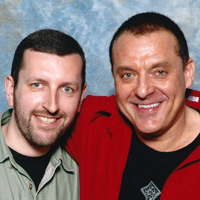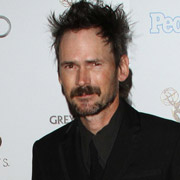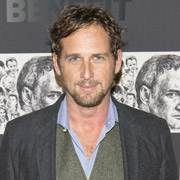 Add a Comment
24 comments
Average Guess (20 Votes)
5ft 11.26in (181cm)
Miss Sandy Cowell
said on 25/Oct/20
I don't really know Adam Goldberg off hand, but I do know that he has a BIG Birthday to celebrate today, so...
🎈🎂🎁🎊 Happy Big 5️⃣-0️⃣ Adam! 🎊🎁🎂🎈
Have a great celebration on your half-century Birthday!
5ft11.25 😁👍
🎈🎂🎁🎊🎈🎂🎁🎊🎈🎂🎁🎊🎈🎂🎁🎊
jano
said on 10/Oct/20
I dont understand this listing at all, he looks way shorter than mathew mcnnoughay in how to lose a man in 10 days i would never have given him anything more than 5 10. but rather 5 9- 5 9 1/2. Also Val kilmer is 5 cm taller than him in dejavu, he is a 177 178 cm guy at most. Als in this picture he is shorter than Elion Bailey, what is going on here?, this is the most overrated listing i saw on Celebheights so far.
Chris Junior Hernandez 1990
said on 9/Dec/19
Sometimes doesn't look below 5'11 1/2 but strong 5'11 for sure. 5'11 1/4 maybe the chance is higher?
Ashton Clayton
said on 25/Aug/19
He looked 5'8 next to jason lee on my nsme is earl
Azuya
said on 4/Apr/17
-- Adam Goldberg's Height is 5ft 11.25in (181cm) --
Honest Man, looks the same as Matthew Perry on Firends.
Tony Stork
said on 23/Oct/16
@Editor Rob,
So is Gaffigan really an inch taller than Adam?
Bcuz I can't quite see it myself otherwise, if Adam never claimed his height, I would've said he could pass for 181 maybe 182 on a good day.
Do u agree Rob?
Editor Rob: I could understand some 181 guesses yes...
Tony Stork
said on 22/Oct/16
@Editor Rob,
Sorry I bothered about this the whole time, but I'm quite interested in Adam's case because actually does look taller most of the time.
I'm mean he really does look as tall as Jim Gaffigan.
Click Here
Click Here
btw i did a bit of PS editing Adam with a good posture and a bald pic of him in comparison to where his top head is. i also linked up another image of there shoes so u could determine that. Anyways heres another pic of him and Matthew Perry.
Click Here
So Rob, is there a possibility that he could b a Solid 5'11er?
Editor Rob: he can look a solid 5ft 11 guy yes, maybe one of the more honest guys out there with height.
Tony Stork
said on 21/Oct/16
@Editor Rob,
What do u think of this?
Click Here
He's looking over 2 inches (possibly pushing 3 inches) on Chris Odonnell.
Either Adam is taller than listed or maybe Chris might b lower.
Editor Rob: from looking at severl photos I think the difference is about 2 inches.
Tony Stork
said on 20/Oct/16
@Editor Rob,
Hmm, well Leblanc is always a guy who constantly wears these ridiculous Don elevator-like shoes all the time, while Adam sometimes wears standard boots.
I've also noticed that 90% of the time Adam always has a habit of hunching down at times, but if he straitens up he might look near 6ft (but I could b wrong). As for his quote, he only stated "extra 2 inches", so it might indicate below or above 5'11" and we might not know what he meant by that. BTW there's some vids and pics I found of him in full body shot...
With Jeremy Piven (only watch 1.42, warning: the rest of the video may contain explicit images and bad language)
Click Here
With Matt Leblanc (skip to 1.38)
Click Here
With Chris Odonnell
Click Here
Click Here
(their footwear)
Click Here
Click Here
Well he certainly looks more than just 2inches on Odonnell and seems to look 1.5-2 inches on Leblanc (even possibly Leblanc having more footwear advantage). He also has near 4inch on Piven, so yeah I'm quite certain that he could b a strong 11 guy. But who knows, I could b wrong.
Tony Stork
said on 19/Oct/16
@Editor Rob,
BTW I also think 5'11" seems alright but it's not impossible he was a bit over it with guys like Matt Leblanc and Pablo.
Click Here
Click Here
Click Here
If he is 5'11 then he's looks 2inches on Leblanc and more than just 1inch on Paulo. I remember he was the same height as Matthew Perry in Friends and on that recent show he was As tall as Jim Gaffigan.
Editor Rob: I think he can look about 5ft 11, possibly a strong one without seeing shoes.
Tony Stork
said on 18/Oct/16
@Editor Rob,
BTW what do u think his head size is?
He does have a really long face and a huge head (only because of his hairdo). But its probably not that huge without the hair.
Editor Rob: his hair certainly accentuates the apparent length, but I do think he has to be pushing 10 inches in size.
Tony Stork
said on 17/Oct/16
@Editor Rob,
Do u think 181 is possible?
With Michael Ealy
Click Here
Click Here
Click Here
He does look over 5'11 with him.
Editor Rob: I feel around 5ft 11 is ok for him, sometimes he could look over I'm sure.
5'11"barefoot
said on 25/Feb/14
In Higher Learning next to 5'10 Omar Epps there the same hieght both with shoes on. His long head and hair give him an extra inch. Now that's axiomatic.
Jeffery
said on 30/Nov/13
Looks near to 6'0
noob
said on 10/Nov/13
actually jer1 he sounds like an honest man who doesn't give a **** a bout height which is a good thing.
much more important things than height eg. personality.
Jer1
said on 12/May/13
It's funny, because he does look taller. Should've kept his mouth shut. lol
LG69
said on 3/Jul/11
5'11" is spot on for Adam. When he was on "The Late Late Show with Craig Ferguson", Adam looked a couple of inches shorter than Ferguson.
Kili
said on 31/Jan/11
@Rob
I dont get it, in How to lose a guys... he looked visibly shorter than Matthew McC who is listed as 5'11" (but looks not so high)
Something is weird here
dmeyer
said on 21/Nov/10
rob this guy could be 179cm he dosnt look mush bigger than 5 ft 9.5 leblanc while adan has 1.7 in boots weak 5 ft 11 weired in friends he looks a bit bigger than perry
[Editor Rob: I think he has a great quote about height, so 5ft 11 is pretty fair for him]
thekiddd
said on 30/Oct/08
Rob, since you said you gave him 5'11", what did you originally have him at?
[Editor Rob: 184cm at first!]
Milosh
said on 26/Oct/08
Looked this height in Friends.
Explodius
said on 7/Apr/08
Taller than LeBlanc in Joey, and we all know LeBlanc wears lifts in that...
thekiddd
said on 31/Mar/08
I would say he is more like 5'10 1/2" He didn't look like a tall imposing guy in Dazed and Confused. 6'1" ROFL.
Dr Z4us
said on 16/Dec/07
likes to play a real mean big guy so yeah...was taller than matthew perry on friends