Thai actor best known for roles in films such as Ong Bak, Furious 7, The Bodyguard, Skin Trade and The Protector.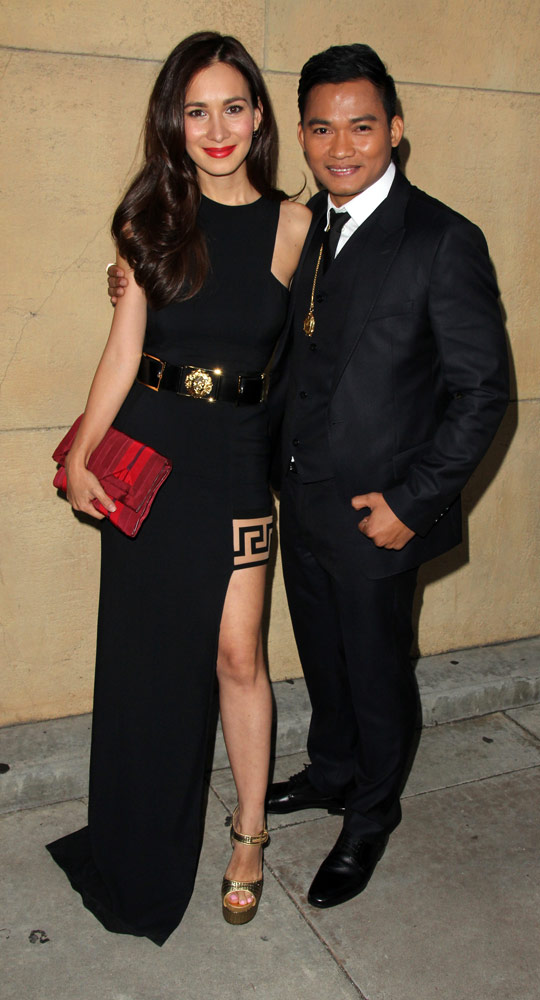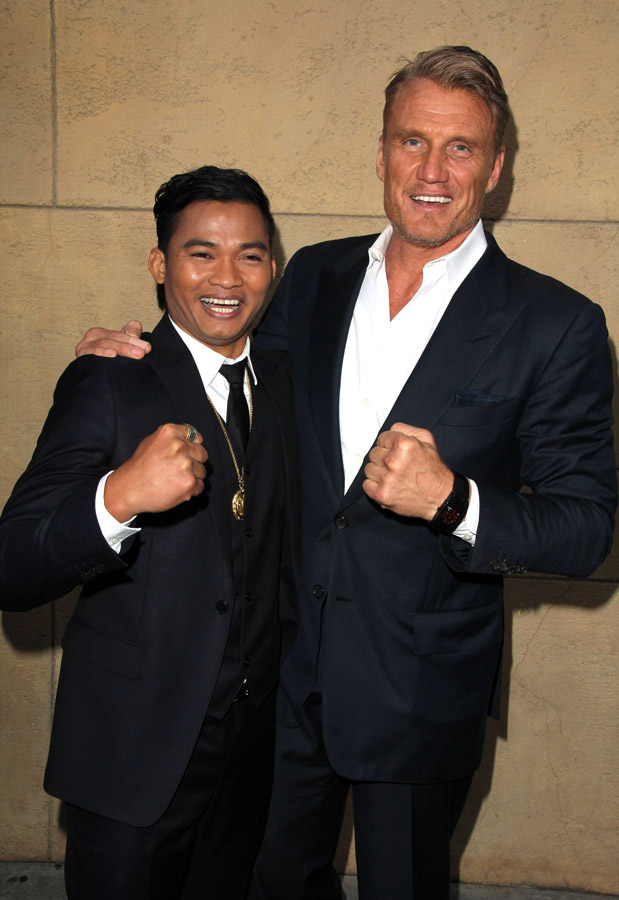 Steven Lee
said on 26/Aug/22
@Editor Rob how tall would you think Wu Jing is? Him and Tony Jaa starred in Kill Zone 2 back in 2015. He is listed as 175cm everywhere but in these 2 images him and Jaa are almost identical in terms of height.
Click Here
Click Here

Editor Rob
Tony has much thicker hair, in the second shot he's like 2 inches shorter.
FE
said on 11/Sep/21
@Editor Rob,
How tall is Vietnamese Actor, Martial Artist & Stuntman "Johnny Nguyen"?
Click Here
Best known for "The Protector", "Cradle 2 the grave" & "The Rebel". Listed 181cm & 5'11" on mugshot, tho I strongly feel its a 2 inch rule. I'm thinking 5'9.25-9.5" (Good 176cm Range) is a good fit.
What do u think Rob?

Editor Rob
5ft 9ish is likely, not a 5ft 10 guy, but I doubt less than 5ft 9
Rigved
said on 3/Aug/21
167
Rigved
said on 1/Aug/21
167 cm at most
ALEXIZ/180cm
said on 23/Mar/21
167 cm
ouloulou
said on 27/Aug/20
jcvd 1m74 cm tony jaa 1m62 cm video
Click Here
Realist
said on 30/May/20
Wow man you guys think Jaa is over 5'6 smh. I am roughly 5'10. I put 5'10 on my ID I think with height its ridiculous you have men who want to be women underestimating their height and macho straight men who are short lying so that people don't even know what 5'6 is anymore lmao! A 5'4 guy told me he was 5'8 and I was 5'9 at this time and just shook I was looking down at him and was like whatever you say bro.
Lakheswar Saikia
said on 22/Jan/20
He is solid 5'6" (168cm) barefoot and 62kg
hridoy
said on 17/Jan/19
he is 2 inch shorter than tiger shroff who is 5'8"
Dmeyer
said on 18/Apr/18
Jcvd still looks àn easy 6cm over so solid 174cm
Josh Jeffords
said on 4/Nov/16
Omg this guy is tiny how could anyone think he was 58.
Looked 5 6 with walker in fast, was towered by most pepper in on bak.
Nathan looked 7 ft or bigger against him in protector.
Saw a recent movie he is small even for Asian no racial slur just average height comparison.
word1234
said on 15/Jan/16
Click Here
looks about this height next to a weak 5'9 jason statham.
Tan Man
said on 19/Nov/15
He said himself on facebook that his height was more closer to 5'8 when a comment asked him about his height.
justin
said on 19/Jul/15
no way that is just 5'6.25 , I've seen some pictures like with paul walker, he is a flat 5'7 at least
hector
said on 26/May/15
Rob, you really think this is his right height, google has him listen at this range to, but i think a flat 5'7 should be the right one.

Editor Rob
I think if you look at big jay on this site with dolph lundgren (and jay is about 172)
And also with celina jade
I think in strong 5ft 6 range might be nearer than a 5ft 7 guy.
Lorne???
said on 22/May/15
I couldn't sworn he already had a page...
But 5'6-6.5, yeah. Yet another strike against
Vin Diesel
s 182cm...
hal
said on 21/May/15
I thought he was taller. Like 5'8". Didn't look only 5'6" in the Ong-Bak films and Furious 7, IMO.