Travis Scott's Height
5ft 9 ½ (176.5 cm)
American rapper, known for songs such as "Butterfly Effect", "Goosebumps" and "Antidote".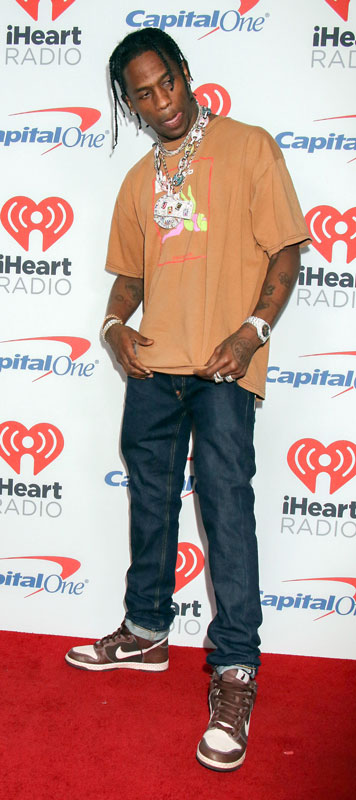 Photos by PR Photos
You May Be Interested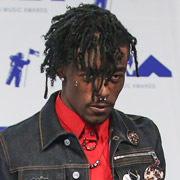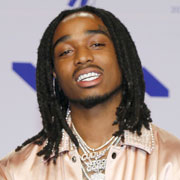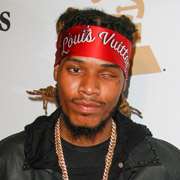 Add a Comment
54 comments
Average Guess (65 Votes)
5ft 9.63in (176.9cm)
durd1
said on 10/Sep/20
flat 5 9 3/4
Detective J
said on 7/Sep/20
I think he's under 5'9. Check out his latest instagram post with solid 5'11 Christopher Nolan. He's wearing very thick soled shoes and looks about an inch or two shorter than Nolan. 5'8-5'8.5 my guess.
Snart
said on 24/Jul/20
He has looooooong legs, that's why he looks taller at times
Axel Lextor
said on 27/May/20
Hi Rob, do you have any idea why he looks taller? because he dresses in baggy clothes and still looks tall.

Editor Rob
I'm not sure I've thought of him as being a 5ft 10-11 guy, though I'm sure he's been guessed that tall...it's not like he has a small head or anything, looks longer than average in fact. Maybe longer neck and frame helps?
DP276
said on 5/May/20
Rob, any ideas on Pop Smoke's height? After seeing his pics with ppl like Quavo, Offset, Travis, Sheck Wes I can settle with a solid 5'10 for him. Rip Woo

Editor Rob
Near 5ft 10 would have been possible for him.
DaveyH
said on 21/Apr/20
It says 176.5, does this mean he's actually 177cm?
Ollie smith
said on 10/Apr/20
How can people be saying he's around 5 ft 9 when on his mugshot he's just under 6ft?
Click Here
liliana vegaray
said on 24/Mar/20
bro that guy Travis Scott looks definitely under 5'9. editor rob re-edit this celebrity and downgrade him to a 5'8 to 5'7 7/8 range please man. anyways, he, in general, is a good outstanding rapper so please include him your page book
liliana vegaray
said on 24/Mar/20
bro that guy Travis Scott looks definitely under 5'9. editor rob re-edit this celebrity and downgrade him to a 5'8 to 5'7 7/8 range please man. anyways, he, in general, is a good outstanding rapper so please include him your page book
pov
said on 20/Mar/20
It's beyond me how he claims 6'1
Aiden_AH
said on 10/Jan/20
He looks super tall but he's actually like 5'9
Jxvlb
said on 6/Jan/20
177cm
TheBat
said on 22/Nov/19
Lol he says 6'1". Travis is 5'9.5"
lensy
said on 21/Nov/19
@boyce look at pictures of him with drake. he's not even a full 5'10
boyce
said on 14/Nov/19
recent mugshot showed him at basically 6'...
Brandon Ferreira
said on 7/Nov/19
6'1 on the money 9'2 okay travis 🤣
lensy
said on 1/Nov/19
i'm certain he's 177 cm
Nik Ashton
said on 19/Oct/19
He's above average!
James Sinclair
said on 1/Oct/19
He's the same height as T.I
And his the top of his head tends to reachs drakes eyebrows
So 5'9 it is
PD 214
said on 6/Aug/19
"6'1, on the money 9'2"
He says this in the song The London
averageman
said on 21/Jun/19
5'10 - 5'10.5 range. definitely not 6 foot. People talking about the mug shot pics don't understand that those mug shots aren't even real...
ajl001
said on 6/Jun/19
He looks at least 2 inches shorter than drake who isn't even 6'1. He's definitely not above 6'
TSTSTS
said on 4/Jun/19
Claims 6'1 in UpTop...Hmm we need new verification, or thats cap
slatt
said on 2/Jun/19
pretty sure he's 6'0 look at his mug shot pics
Rampage(-_-_-)Clover
said on 6/Apr/19
Have no time for 5ft9 range guys claiming 6ft
Nbbb
said on 4/Apr/19
claims "Six-foot, on the money, I be six-eleven" on Up top
Jeremiah
said on 11/Feb/19
So either Drake needs and upgrade or Travis needs a downgrade! Look at this picture from the Grammys last night and tell me what you think Rob.
Click Here
TB
said on 18/Jan/19
He never stands straight up :)
can
said on 27/Dec/18
5' 10 at least, compare him to young thug
anonymus12521
said on 24/Dec/18
he is 176 cm. maybe we need a pic with asap rocky to get compare
Pietro riccio
said on 5/Nov/18
he's 5 ft 10
Shiva Siram
said on 23/Sep/18
Nah, but uses shoe lifts or boosted shoes to look 6 feet even.
Truthteller24
said on 6/Aug/18
he looks like kid Cudi but darker and maybe 10 or 15 lbs heavier
IDK
said on 23/Jun/18
I always thought he was over 6 feet. Didn't realize he was pretty average. Probably due to lanky build and that most big rappers are all tall.
Shaq
said on 14/Mar/18
177-178, 5'9.75 - 5'10. no doubt
Dummo
said on 21/Feb/18
Straight up 5'10
QM6'1QM
said on 19/Feb/18
Yes, it's just average height. 5'9.5" good and aesthetic.
JJJ
said on 19/Feb/18
He looks around the same height as Quavo?
Ozzym9
said on 12/Feb/18
Rob, why did you upgrade him ?

Editor Rob
He can look within 5ft 9-10 range.
Fin
said on 14/Jan/18
I'd say 5'9 / 5'10. Look at him on his performance with Quavo here:
Click Here
From what I can tell he's at least an inch smaller than Quavo which would put him 5'9.5 but I could see him being a half inch above or below realistically.
Mickey
said on 7/Jan/18
Rob would you reconsider after seeing keiRDEO's post
Editor Rob: mugshots are sometimes accurate, other times they may not be...hard to say with Travis, although you could always say at times he has pulled off near 5ft 11.
Winnerwaddup
said on 5/Jan/18
Chilllll he's 6 foot
PD 213
said on 4/Jan/18
He's also taller than quavo
Big moe
said on 1/Jan/18
Scroll to the picture of him with Chris Brown
Click Here
Big moe
said on 31/Dec/17
Rob what do you think here he is with Chris Brown who is listed at 6 foot and a half here
Click Here
:
Editor Rob: it's tough to really tell the difference in the shot unfortunately.
keiRODEO
said on 17/Dec/17
He is pushing 6 feet in this mugshot. 5'11 STRAIGHT UP
Click Here
PD 213
said on 24/Nov/17
He was on Jimmy Fallon with 2chainz performing 4am. At the end of the performance when all three af them stood, travis was the same height or a cm taller than jimmy and about 4.5 inches shorter than 2 chainz. AND note that his legs were a bit spread apart.
Guest
said on 11/Nov/17
5'9 on the dot.
Dee
said on 10/Nov/17
Yeah 5'9 is without a doubt an accurate height. I saw him at his pop up shop last year and I towered over him(Im 6'2.) He's was around the same height as my friend who's also 5'9 but he can look shorter than this because he slouches
Andy
said on 5/Nov/17
Straight up 5'9
MaryAnne
said on 2/Nov/17
I had no idea that he was added! He is solid 5'9.
Guest
said on 23/Oct/17
I thought he was taller. I wonder what he claims.
MD
said on 23/Oct/17
He's always so confusing because he's always bending his neck and hiding his face in pictures and never stands straight, so I've always been as likely to believe the higher listings as the shorter ones. I'd like to see some good pictures of him with celebrities of known height before judging this one. All the pictures I've seen are horrible. Thought the guy was 5'11" at least, originally.
Calzone
said on 21/Oct/17
Yeah he can look this height