Ty Burrell's Height
5ft 11 ½ (181.6 cm)
Peak height was 6ft 0 (182.9 cm)
American Actor known for roles in films Dawn of the Dead and The Incredible Hulk. On tv he can be seen in Modern Family, playing Phil Dunphy. In US Weekly he said
"I used to be 6 feet tall."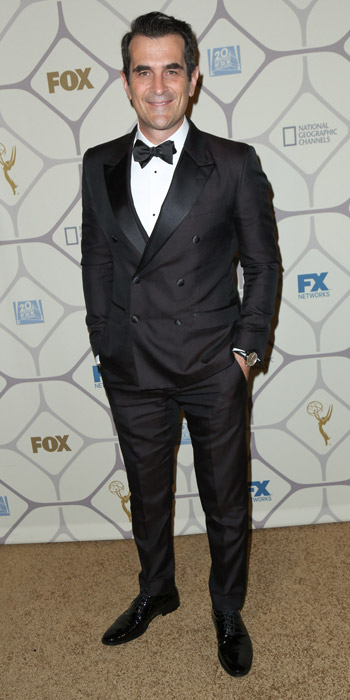 Photos by PR Photos
You May Be Interested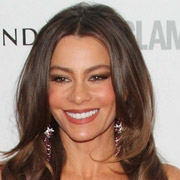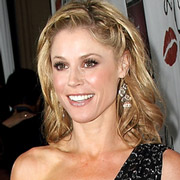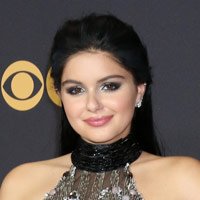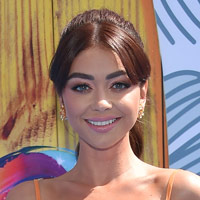 Add a Comment
75 comments
Average Guess (16 Votes)
Peak: 5ft 11.73in (182.2cm)
Current: 5ft 11.3in (181.1cm)
BT
said on 18/Sep/20
Haven't seen that show either, but from some stills and event pics he can look similar to Gorham, yeah. Overall 5'11.5 seems a pretty good shout, but I do think he has looked no more than that mark on many occasions, even in late 30's/early 40's when he wouldn't have lost any height, so the 6ft peak listing needs to go imo.
BT
said on 17/Sep/20
@Rob: Fair enough. But I can't believe a fit guy like him would have lost height in early to mid 40's anyway, which was during the first few seasons of Modern Family. And I don't think there's too much to see from him in early 30's. He was in one episode of West Wing, Black Hawk Down, and in a film with Duchovny and Seann William Scott, there might be something there... Point is, what he looks on Modern Family is most likely his peak height. Maybe he's lost a small fraction in recent years, it's always possible, but I wouldn't think it's anything deserving of a peak and current listing, even if he thinks so himself. There are more celebs on here that actually looks to have lost a decent amount and are still listed at their peak - Ed O'Neill for example ;)
Also I'd say someone like Jesse Williams and even Patrick J Adams arguably could appear taller than Ty ever does with Jesse Tyler Ferguson as well
Click Here
,
Click Here
,
Click Here
,
Click Here
,
Click Here
.

Editor Rob
I've not seen this show but if he looked the same as
Gorham
in it, then it would be safe to say 182.
BT
said on 15/Sep/20
Honestly Rob, could you point to a time when he looked a legit 6 footer? I'm having a hard time seeing it, he always seemed more 181 range to me, maybe near 182 at times. He seemed shorter than Nic Cage in National Treasure and definitely shorter than Duchovny in 2012, and he wouldn't have lost any height by then.
Here with Colbert recently
Click Here
you can see how he could even struggle to look much over 5'11. Granted, my frame of reference for him isn't very big, but I'd say 5'11.25-.5 is a range he has looked more often than 5'11.75-6'0.

Editor Rob
It's always possible he got measured one point near 6ft and it was rounded, then came in at 5ft 11.5 and thought he was shrinking...I'd need to see him in early 30's to see if the 11.5 was always more likely.
berta
said on 12/Mar/19
i dont think he lost height. probably measured 6 foot little earlier in the day and then was measured in the evening a fraction under. was and still is 5`11 3/4 guy
Animus
said on 14/Oct/18
Wasn't he listed at 5'11¾ for a while? I think that figure suits him better.
Paul
said on 3/Sep/17
Eh, I think if he was truly always a fraction under he would've still said he was 6'.
Rampage(-_-_-)Clover
said on 2/Sep/17
I don't see the need for a peak height. He's most likely always been just a fraction under 6ft
PPPeter
said on 1/Sep/17
Peak: 5ft 11.75in
Now: 5ft 11in - 5ft 11.25in
This is good for him ;-)
blazer
said on 20/Jul/17
I just watched the movie "butter". There is a scene with Hugh Jackman where they are standing side by side full scene. Ty looked 5 inches shorter. I wouldn't have guessed he was that much lower until towered by Jackman. 5'10 is my guess, would love to see someone get a pic with him for this site to compare.
Valhalla
said on 13/Jun/17
Brett Mckenzie was an inch taller than this guy in some photo might be pushing 3 cm taller.
Alex 164cm 5'4 feet
said on 30/Jun/16
He's so honest about his height! He could have easily said he was 6 foot tall.
Rampage(-_-_-)Clover
said on 28/Jun/16
Rob, is it possible he was always a fraction under 6ft?
Editor Rob: it is possible, also time of day measurements or different stadiometers may always give rise to a fraction difference, then a person thinks they have shrunk...or even the reverse - they grew taller!
Rampage(-_-_-)Clover
said on 30/May/16
Hey Rob, could you add Jesse Tyler Ferguson?
I think just under 5ft10 for him.
Berta
said on 27/May/16
rob maybe he hasnt shrunken. He maybe just now that people shrink and meant someting like " hey i was 6 fett maybe still maybe dont people shrink"
Editor Rob: approaching 50, small fractions can be taken away from us.

But of course, these small fractions also could be because of the equipment we use to measure, the variance in time of day or our own posture not being as great.
Word1234
said on 25/Mar/16
@rob how is it possible that at 48 years old ty Burrell has lost height but guys like cruise, Spielberg, etc who are older haven't lost any height!! I just don't understand the whole losing height thing. So if you are taller then you're more likely to lose height sooner then someone shorter!?
Editor Rob: some guys might actually have thoguht they lost height but it could well be a different time of the day they measured...it's a bit like Robert Llewllyn in his 40's saying he had lost a fraction.

Hell, look at the quote from Rainn Wilson's page:

"as I get older my height is decreasing. I was once 6'2", but now I'm squarely 6'1...I'm 49, and the spine is starting to bend"

sometimes people are just predisposed to height loss, genetically, or through wear & tear or diet and bad habits that contribute to loss.

berta
said on 23/Mar/16
he probably did measure himself later on the day and is slightly under in eevening and about 6 att lunch.
Quentin
said on 22/Mar/16
The person on this page who claimed Ty is only 5'10" is being absurd. Ty can look over 6 feet at times, something a 5'10" range man simply cannot do, at least not without the help of lifts or what not. Ty's definitely not under 5'11". I'd say this listing seems pretty accurate to me.
Rampage(-_-_-)Clover
said on 4/Jan/16
Eric Stonestreet looks about 5ft10 there!
Rob, how tall do you think he is?
Editor Rob: I've not seen that film they are in, but I doubt he's really under six foot.
Paleman
said on 13/Dec/15
Matt Dillon looked maybe an inch taller than Ty on Modern Family, and he had shoes on whereas Ty did not. So yeah, Ty is 6 feet tall, his proportions always strike me as more of a "six footer guy" than someone who's 5'11".
Aaron zamora
said on 12/Dec/15
Rob, if Ty is this listing what would you personally give Eric Stonehart and Jesse Tyler Ferguson? You should add both of them to this website.
Editor Rob: jesse can look a couple of inches shorter than ty, eric can appear taller than ty
Key
said on 4/Jun/15
He looks strait 6 foot to me
Mike
said on 29/May/15
180cm, i'm sure
Rampage(-_-_-)Clover
said on 10/Nov/14
He's always been a fraction shy 6ft.
Jakob
said on 30/Oct/14
More like he was always 182cm and just noticed it now. He's too young to have a noticeable drop. But I think calling himself 'six foot' is reasonable.
Sam
said on 3/Sep/14
Actually, I think the 182 cm would be better, at times he can only look a 5'11" guy but can seem close to six foot at other times. A peak listing is a bit silly for a guy under 50 IMO.
cole
said on 17/Aug/14
177 cm is probably a fair shout for Ferguson. Mostly he can look 4-5 cm shorter than Ty.
linke
said on 9/Aug/14
Rob if you were to list Jesse Tyler Ferguson, what would the listing be? 177 cms ?
He surprisingly does not look much shorter than 5'10.
[Editor Rob: he does look a couple of inches shy of Ty]
Sam
said on 17/Jul/14
Yeah, I thought he and Stonestreet were the same but looking closer Stonestreet's the taller one by an inch or so, Stonestreet also seems to be taller than O'Neill these days IMO.
Hypado
said on 9/Jul/14
In Modern Family, approximately:
Ed O'Neill - 184cm
Eric Stonestreet - 183cm
Ty Burrell - 182cm
Sam
said on 9/Jun/14
Just watched that Modern Family episode with Dillon, he looked barely shorter, not even over a cm I'd guess than Dillon when straightened up and as you noted Dillon was shoed and Burrell was not. 182 cm may fit for Burrell at peak, anyway.
cole
said on 9/Apr/14
My dad claims he was a measured 178 cm at his peak, and looking at old photos, he looked near that mark. He's 176,7 cm after dinner now at age 51 - which I have measured personally. It's possible to drop 0,5-1 cm between the ages of 45 and 50. Ty might have been 183 cm in his youth, measured in the morning, but his mid day / evening height now at 46 might be closer to 180-181 cm. In a Modern Family episode, wearing socks, he did look shorter than the weak 180 listed Matt Dillon who was wearing regular dress shoes.
MD
said on 19/Mar/14
Yeah, take away that ridiculous "peak height" addition. lol
Mr. R
said on 18/Mar/14
Rob, if it was only a fraction, he would still be claiming 6 feet. You know what to do....
MD
said on 17/Mar/14
Again, Rob, I'm not sure why you're taking his word when you know about this stuff more any just about anyone else here. What is almost certainly likely is that he is not as tall as he thought he was, not that by age 46 he had lost even a quarter-inch of height barring some health issues. It really does seem to ridiculous to list it like this. It's one thing for it to be put in his description, but another to try to legitimize something he can't.
[Editor Rob: maybe it highlights his statement more.

I do think at 46 you can lose fractions, with wear and tear, disc damage (like herniation or early degeneration), but the majority wouldn't notice it.

the other option is he measuring later in the day and never realising he ha dipped under 6ft before.]
Lillo thomas
said on 16/Mar/14
Rob how many inches the G will lose at his old age 4-5 inches ? Lol
[Editor Rob: well when I offered him a drink of water in our hotel room, I sneaked into the drink a potion from Slycorps Enterprises, a Height Development company. It's called 'Anti height'. It's basically a small dis-solvable pill that you give an enemy and it has a delayed but destructive effect on their stature.

The one G has in his system has a 10 year activation period and is programmed to shrink you by 1cm per year for 15 years. By the time G collects his pension he'll be about 5 foot.

This is the pill that Sly gave to arnie a few years ago, shhh...don't tell anybody ;)]
Andrea
said on 15/Mar/14
Or maybe he thought to be 6' and was surprised to measure under that mark? Kinda G measuring under 5'7 and thinking to be 5'8? It's really hard to believe he shrunk anything at his age...
[Editor Rob: well G shrunk 1.3 inches at age 38, anything is possible ;)]
Mr. R
said on 9/Mar/14
Come on Rob......You know 5-11 is calling you...Listen to the wind...
MD
said on 8/Mar/14
He's really not old enough to lose significant (even a quarter-inch of) height, unless he's had some kind of injury, or has just been really active over his life. More likely, he never measured a full 6'0". I'm not sure I would place this as a "peak" height, it's seems more that it's his real height.
Mr. R
said on 7/Mar/14
I just read on Us Weekly's "25 Things you don't know about me", Ty says he "used to be six feet tall". So apparently, he is less now according to his own words.
[Editor Rob: at 46 I guess he got measured a fraction under it.

this is like a guy called robert llewllyn - said he was six foot and got measured in early 40's a fraction under it.]
MD
said on 6/Mar/14
@Blink,
In a lot of pictures when you can see their shoes, Ty is clearly a good two inches taller than Jesse. Also, I've noticed that in some pictures where you can see their feet, Jesse is on the tip of his toes, particularly in ground shots of the male cast members for whatever reason.
Blink
said on 3/Mar/14
Either Jesse Tyler Ferguson is taller than 5'10, which seems to be listed almost everywhere or Ty isn't 6'0
cole
said on 13/Aug/13
Rob where did the Mamun-pic with Ty go?
[Editor Rob: I only show photos of myself/jenny at top of page, the comments section is for anybody to post links to their own photos if they wish.]
cole
said on 12/Jul/13
Either Ty Burrell is closer to 5'11 flat, which I doubt, or Fred Willard (who played his dad on Modern Family) is taller than 6'1. Willard looked to have more than just 1" or 1.5" on Ty. Maybe Willard is still around 186-187 cm, and Ty Is more 181-182?
cole
said on 11/Jul/13
5'11.5 is more likely.
Silent d
said on 28/Oct/12
6 foot. He is actually about the same height as duchovny. I don't see 5cm difference.
BigT
said on 26/Jul/12
With legit 183 cm David Duchovny he looks 178 cm, also the same height as 178 cm Tyler-Ferguson.
Hob
said on 10/Jun/12
look 5'11 on dot with mamun.
5'8.78123457345
said on 26/Dec/11
He's a solid 6 footer. He never uses height tricks, he always looks that same height with everyone.
ray
said on 1/Dec/11
looks 6ft on the dot
Silent d
said on 23/Nov/11
On letterman he looks like a solid six footer. He is tall. 6 foot.
huth
said on 31/Oct/11
On what episode did he look the same height as JTF? He always looks about two inches taller than him (which does make him 6'0")
LAN Jiao
said on 7/Oct/11
182cm spot on
Glen
said on 22/Aug/11
The same height as Jesse Tyler Ferguson in Modern Family, 5´10, unless JTF is 6ft tall, or he is using lifts on the show...
MannyP
said on 18/Aug/11
This is rediculous, he's 4-5 ins taller than 5'6 Julie Bowen, so 5'10 - 5'11.
pete6
said on 16/Aug/11
Looks a legit 6' unless he wears lifts.
Rampage(-_-_-)Clover
said on 24/Jun/11
Plus he's further from the camera
James
said on 22/Feb/11
He looks like he could be 6'1 or 6'0.5 with mamun. 6ft slouching in the pic.
Mamun
said on 30/Jan/11
I am sorry linke for my very late response ! I haven't seen your post ! Well
I think he is 6' spot on and yes I love that show . Also he was great in FUR !
REGARDS
SUPERMUN
linke
said on 26/Nov/10
Mamun what was ur guess?He's great on modern family btw.
rob89
said on 2/May/09
Looks somewhere between 5'11 and 6' in this photo, maybe a full 6' but that's it.
MAMUN
said on 1/May/09
Well tell your friend you just talked to " THE REAL SUPERMAN " !
No joke buddy !
Regards
Mamun
T.J.
said on 30/Apr/09
lol cool,
I'm more of a batman fan, D.C. comics are my thing, but Batman always struck me as awsome, as did Superman. My friend is a die hard superman fan lol
MAMUN
said on 30/Apr/09
My friend T.J ! I am " SUPERMAN "
Kind regards
Supermun
Rusty
said on 29/Apr/09
Weak 5'11" best based on this photo. Maybe even 5'10" flat.
T.J.
said on 29/Apr/09
Mamun, you are a Superman fan I'm assuming? lol jk
Joe
said on 7/Feb/09
6' even, no doubt.
Kara Nachiko
said on 8/Oct/08
probably 182 cm. 5'11.75 going to 6 flat.
Captain Spaulding
said on 23/Sep/08
I just dont see 4 inches there lol
killa
said on 23/Sep/08
naw 6 on the dot for this guy
Ian
said on 21/Sep/08
He's 6ft. Mamum is 5f8.25 I remember seeing that somewhere.
Captain Spaulding
said on 20/Sep/08
5'11" or maybe 5'11.5"
Umar
said on 20/Sep/08
He's 5"9 - 5"10.
OutBenchThis
said on 25/Jul/08
Given his loose posture and slightly further distance, he's probably 6'.05" maybe even 185cm.
Eddie
said on 16/Jun/08
In NATIONAL TREASURE 2, he looked the same height as Nicolas Cage who is 6ft even. And in THE INCREDIBLE HULK, he seemed to be as tall as William Hurt who is said to be 6ft 2in.