Tyler Hoechlin's Height
5ft 11 ¾ (182.2 cm)
American actor known for playing Derek Hale on the hit tv show Teen Wolf. In film he can be seen in Road to Perdition, Hall Pass and Solstice. He has been described in newspapers as being as tall as 6ft 1 tall.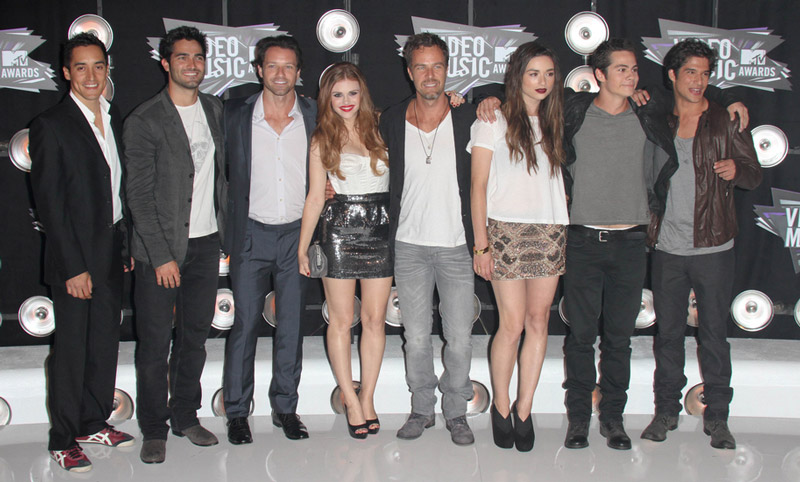 Tyler (2nd left) with
Holland Roden
, JR Bourne,
Crystal Reed
,
Dylan O'Brien
and
Tyler Posey
Photo by PR Photos
You May Be Interested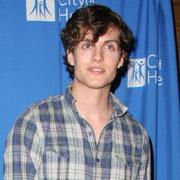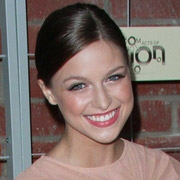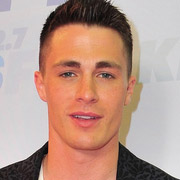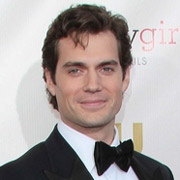 Add a Comment
62 comments
Average Guess (41 Votes)
5ft 11.79in (182.3cm)
Slim 6'1"
said on 2/Nov/20
182~ range
Slim 6'1"
said on 27/Sep/20
Robs listing is spot on 👍
Slim 6'1"
said on 3/Aug/20
182 is perfect cool height
AustrianPatriot10
said on 28/Jul/20
Don't you think he needs an upgrade looks 6ft to me
Rob is there any chance for you that he is 6ft tall ?

Editor Rob
I don't think he looks as tall as 6ft, but sits somewhere in the range just shy of it.
Matt6'5
said on 29/Jun/20
Who would you pick as taller, prime Dean Cain, or Tyler Hoechlin? Is it possible that Tyler is the new "Shortest Superman"?

Editor Rob
Hoechlin looks a bit taller than Cain I feel.
Vsquad
said on 9/Dec/19
I don't know why everyone here is so adamant that Tyler is 6'0. Stephen Amell, who's barely 6'1, edges him out way too easily. Even Grant Gustin manages to edge out Tyler more often than not.
Tyler is nothing over 182.5 in my book. On the dot at best.
Israel-6'2
said on 12/Dec/18
1.81.6 is correct, it gets smaller tom (wells), grant gustin and stephen, I get even impressed, a superman so low.
TheBat
said on 20/Nov/18
Tyler gets 6'0" for me and 5'11.75" at the lowest.
Nik
said on 19/Oct/18
Nice picture!
Byron T.
said on 17/Oct/18
I agree with the others, Tyler Hoechlin is at least 5'11.75. 6'0 isn't impossible.
MAD SAM
said on 5/Jul/18
Rob Tyler needs an upgrade, he looks a 6 footer in the photo but he should be upgraded to 5'11.75" cause he's definitely in the 182-182.5 cm range
Psychedelic Earth 187
said on 16/Jan/18
5'11.75"-6' range(182cm) a solid tallish height.
Slim 186
said on 12/Dec/17
He really needs a 182cm upgrade, he made 5'8" and 5'9" guys(Haynes and Posey) look short. A 5'11" man would've struggled to do so, a 6' man on the other hand....
Slim 185
said on 14/Nov/17
182-183/5'11.75"-6'0.25" is my final guess. What do you think guys?
Slim 185
said on 12/Nov/17
Closer to 6' than 5'11" imho.
Slim 184
said on 9/Nov/17
@wolf, JR Bourne seems to be doing a trick with his leg to look taller and Dylan is hunching over hence his funny neck posture.
Wolf
said on 6/Nov/17
He could very well be a genuine 6-footer.
By the way rob why does 5'9,5" JR Bourne look taller than 5'10" Dylan in the photo?
Slim 6'
said on 1/Nov/17
He definitely looks the full 6' next to Keanu above in the photo. Not sure about footwear though.
Slim 6'
said on 13/Oct/17
Needs a 5'11.75"(182.2) upgrade.
Rob, what do you think?
Editor Rob: it isn't ruled out, he might measure it.
Slim
said on 1/Oct/17
Mark these words, when you (hopefully) meet him in the next 5 years, he'll definitely receive an upgrade.
Slim
said on 25/Sep/17
Rob, can we please 5'11.75" him?
Slim183
said on 23/Aug/17
Guy could maintain 5'11.75"-6'0.25" at evening, we need to look at this guy again. He'd have no reason to wear lifts to enforce his claim or anything. He looks taller than the 5'9" range teen wolf cast, noticeably, even edging out a boot wearing Tyler posey.
Slim183
said on 23/Aug/17
Next to 6'2.5" listed bj routh:
Click Here
And 6'1" listed Stephen amell:
Click Here
Slim 182 cm
said on 17/Jul/17
He most certainly pulls of looking 6'0, must be good posture, or maybe he naps before shooting scenes.
Slim 181 cm
said on 8/Jul/17
After dwarfing 173 Colton Haynes and 176 Tyler posey, definitely eligible for a quarter inch upgrade, if it makes you happy, Rob.
Slim 5'11.5
said on 5/Jul/17
As you can see in the picture above, a 6 cm height difference is appreciated but isn't that impressive like an 8+ cm difference.
Slim 5'11.5
said on 5/Jul/17
@wolf, leave that comment on the "height request" page.
Wolf
said on 4/Jul/17
Rob will you add Ryan Kelley (Parrish) anytime soon?
Slim 182 cm
said on 4/Jul/17
Seriously 182 spot on, I'd say half the votes are from teen wolf/ super girl fans. Given that I just watched the first two episodes of the former, he dwarfs Tyler posey. making
Tyler poser: 176
Dylan obrien: 178, 178.5 max
Tyler hoechlin: 182
Slim 182 cm
said on 4/Jul/17
Unlike that bin diesel, this guy is really a weak six footer! (182 cm)
Hello
said on 23/Apr/17
Have you considered upgrading him to 6ft, Rob?
Editor Rob: not to 6ft but 11.75 is very believable.
MD
said on 7/Apr/17
5'11"ish Glen Powell has a slight footwear advantage, here, but still.
Click Here
Though less likely of an advantage here:
Click Here
Boomga
said on 15/Mar/17
@Mike Jones ... The height difference looks like that because Supergirl wears really long Knee high boots and Tyler wears maybe flat flooted shoes
Mike Jones
said on 9/Jan/17
Melissa Benoist is listed as 5'6.25" on here. He does not look 5.25" taller on Supergirl, maybe 3-4 max, putting him at 5'10.25" max. One of their heights is off by at least 1 in
Sonnecker
said on 12/Dec/16
Hello Rob, do you think Tyler could be the same height of his TV-mate Grant Gustin?
Balrog
said on 21/Nov/16
There are plenty of pictures of him next to Tyler Posey and Dylan O'Brien who Rob met, and there is no way this guy is shorter than listed. I see him closer to 6'0'' rather than 5'11''. I think current listing is good, wouldn't rule out a fraction over for him.
Sonnecker
said on 16/Nov/16
This 29 years-old boy is a clear, good 183cm / 6 feet tall in my opinion...
Bobby
said on 31/Oct/16
He's at the halfway mark, he can round up and claim he is, no one would question him. Plus, there's a picture of him next to Stephen Amell, and they're standing very close to one another, and they are virtually the same height, you can't tell that Amell is taller. You guys are being height picky, there's no way that Hoechlin would be 5'11.5 as there would still be a 1.5 inch difference which is more noticeable than 1 inch. Yet there wasn't. There was one inch at most.
MD
said on 19/Aug/16
@Rob,
Given those pictures from the 17th and 18th, can you take another look at Ryan Guzman's page? Tyler seems quite a bit taller, certainly more than just a half-inch. And Tyler is not taller than currently listed, so Guzman's height is wrong.
Jessa
said on 18/Aug/16
@xaoxio Tyler Hoechlin is taller than Ryan Guzman. Look at all the pictures and videos of Tyler and Ryan together here
Click Here
Sammy Derrick
said on 7/Aug/16
Click Here
I don't know why,but I feel that he's too short to play Superman.He should have played Batman instead.
Sooperman
said on 31/Jul/16
And his movie counterpart is exactly an inch taller than him!
c-mo
said on 22/Jun/16
solid 183cm
grizz
said on 16/Jun/16
Dude will play Superman (in Supergirl show). Awful miscast
Baseball
said on 8/May/16
Rob, would you still agree with this height after seeing him next to Glen Powell and Wyatt Russell?
Editor Rob: generally he looked this height from what I've seen of him on teen wolf.
xaoxio
said on 14/Mar/16
yes Rob, totally agree with you about Dylan O'Brien. But can Dylan be 5.9.75'' for example? You've met him and i trust your estimations 100%. Could Dylan be slightly shorter then 5'10''? Or no way? Cause certainly with you he looks that range but sometimes small margins make the difference. Just want to know your opinion, Rob?
Editor Rob: I think he's as close to 5ft 10 as possible, but, like anything, someone may well be a little above or below a guess. A half inch above or below I'd rule out though.
xaoxio
said on 12/Mar/16
Are we sure that Tyler Hoechlin is 5'11.5''? With Wyatt Russell who is 6'1'' he looks for usre two inches shorter(
Click Here
). Same height with Ryan Guzman(
Click Here
). Two inches shorter then Wyatt Russell again(
Click Here
). Half head shorter then 6'2'' Mardy Fish(
Click Here
). Lets be honest, Rob. The guy is 5.11.25'', agree?
Editor Rob: 181 isn't out of the question, but with a guy like Dylan O'Brien, typically he could look near 5ft 11.5 I thought more than say just 5ft 11.
Josh
said on 20/Feb/15
I think you can give him 6'0 since youve listed Daniel Sharman 6'1.5. He looks about an inch shorter.
Balrog
said on 3/Apr/14
Also Rob you still think Hoechlin is 5'11.5"? I think he is near 6 foot you downgrade him because Sharman is listed at 6'1" but he could be over 6'1", he looks more than 6'1" next to O'Brien and Posey too.
[Editor Rob: my 6ft friend thought when he saw him at expo he was near his height, I guess it is possible 186 range sharman.]
Balrog
said on 21/Nov/13
5'11.75'' guy.
Balrog
said on 30/Jul/13
Rob I think giving 3/4 is better than 1/2. You met O'Brien and he does looks 5'10'' next to you and Hoechlin constantly is looking about 2in taller than him. Solid 182 cm.
cole
said on 29/Jul/13
182-183 cm range, can look about 5 cm taller than Dylan O'Brien.
Balrog
said on 28/Jul/13
Rob, that's why I asked about Sharman's height. He gotta be taller than 6'1'' flat because he also looked at least 4in taller than Posey who you met. Hoechlin might be 182 cm but no lower than this or O'Brien is 5'9'' and Posey 5'8.5''
Balrog
said on 27/Jul/13
Hoechlin is one of the first names to sound for the role of Batman. He's clear eyed, dark haired and has the build. The height of Batman is 6'2'' but only Adam West stood at that height of all Batman's, so I don't think height would be a problem for this guy. If he has the acting habilities he really has a chance.
xaoxio
said on 25/Jul/13
Rob, that what bothers me a lot. O'Brien does look to be about 5'10". And ure 5'8". So Hoechlin has to be over 5'11" but he doesnt look it with Sharman.
xaoxio
said on 24/Jul/13
Rob, there is strong evidence that Tyler Hoechlin is 5'11". take a look here
Click Here
tyler is easily two inches shorter then Daniel Sharman whos officially 6'1". take a look here
Click Here
its official, daniel sharman is 6'1" and Tyler is at least two inches shorter
Click Here
there are a lot of photos to look at here
Click Here
what would you say,Rob? your estimation???
[Editor Rob: daniel can make him look 5ft 11, but is he just an inch taller than someone like dylan o'brien who to me looks near 5ft 10 in person...

may be 5ft 11.5 is a better fit, sharman could always be a bit over 6ft 1 flat.]
Jax
said on 23/Jun/13
looks more like a solid 181cm guy
Balrog
said on 31/May/13
In Hall Pass he looked legit 6'0''. He was also listed at this height in his baseball team.
Emily
said on 31/May/13
How tall is Colton Haynes, also on Teen Wolf?
Average weight
said on 28/May/13
I would say 180.