Vidya Balan's Height
5ft 3 (160 cm)
Indian actress, best known for films such as Parineeta, Kahaani, The Dirty Picture and Ishqiya.
I'm 5'3" and never used to wear heels till I met my husband. Because next to him I feel like I am underground without heels...[but] It doesn't matter how tall or short you are, I don't understand why nowadays most people want to be five sizes thinner than they are.
- Times of India
You May Be Interested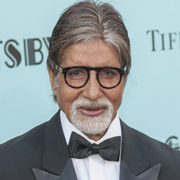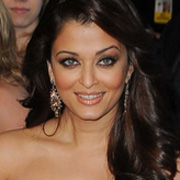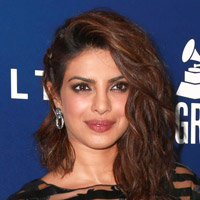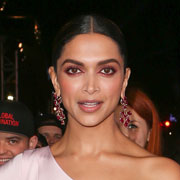 Add a Comment
10 comments
Average Guess (30 Votes)
5ft 2.37in (158.4cm)
raju
said on 11/Jan/18
5ft tall for sure and not 5ft 2
Nona
said on 7/Jun/17
Vidya is 5'2" and a very healthy 65 kgs. Female actors are not models you see to be expected to weigh 60 kgs at 5'9"
5'10'
said on 14/Feb/17
Borats Chicken said on 20/Sep/16
Rob, how tall is her husband?
Editor Rob: in this shot I think he looked taller than he has in other shots, he could be 5ft 5-6 zone.
hahaha....Rob..you got confused bro....The man standing with her in the pic is Amitabh Bacchan who is co-star of her in the movie 'te3n'.Her husband name is Siddharth Roy Kapoor who stands about 6'0 or 6'1".Here is a pic of her with her husband.
Click Here
:
Not only her husband,her brother-in-law Aditya Roy Kapoor is also 6'2".
Its a super tall family bro according to indian prospective.
Here is the pic of whole family.
Click Here
:
The 6'3'' guy
said on 10/Jan/17
she is very short in flats.Probably around 5'1''-5'1.5''
Rojina
said on 19/Nov/16
She's GOT to be at least 5"5. IM sorry, but over in India and Bangladesh etc. they always downgrade height measurements and estimates by three inches or something
Rojina
said on 26/Sep/16
You sure about this one? I had her down as two or more inches taller. I had her dress size down as a UK 12 yet she still appears slim (at 5"3 that would be quite heavy!).
She looks rather ordinary-the only Bollywood actress that I could bear a passing resemblance to.............
Editor Rob: I think she looks what she claims, I'd be surprised if she was 5ft 5.
Aza
said on 22/Sep/16
Apologies ... Meant to say melons ...just my opinion
heightchecker34
said on 21/Sep/16
Aza, please don't make comments like that, and Rob thank you for adding her! Yeah, I would have guessed her in the 5 ft 2-3 range so this listing is fine. She really started to bring back for what used to be passed off as "appealing" in the (Golden Age of Bollywood) the curves and her fuller figure, compared to the rail thin models that Bollywood tends to commonly employ these days, if anything, she sticks out more in a good way. I think more women can identify with her so that's a good thing, very underrated in my opinion, as she is churning out great films! Seems to be humble as well.
Editor Rob: she looks a healthy women from what I've seen, probably an ideal weight for her height...

famous women can feel pressure to go even thinner that when you see some in person, they do look too thin.
Borats Chicken
said on 20/Sep/16
Rob, how tall is her husband?
Editor Rob: in this shot I think he looked taller than he has in other shots, he could be 5ft 5-6 zone
Aza
said on 19/Sep/16
Fantastic bazookers. Looked very pretty in her debut film Parineeta and still looks good . 5'3 listing is good.
Editor Rob: her claim actually seems believable