Vittorio Gassman's Height
6ft 1 ¾ (187.3 cm)
Italian actor best remembered for roles in films such as Big Deal on Madonna Street, Scent of a Woman (1974), Il Sorpasso, War & Peace, Sleepers, Tempest, For Love and Gold and Barabas. He claimed to be 187cm tall.


You May Be Interested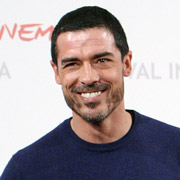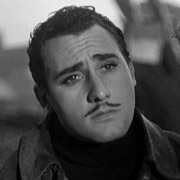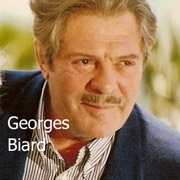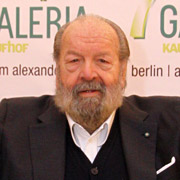 Add a Comment
30 comments
Average Guess (4 Votes)
6ft 1in (185.4cm)
Andrea
said on 17/Nov/20
In Il Sorpasso there's a scene where he weighs himself and says "82 kgs. Well, I'm 187, I can still put on 5 kgs". That's all I've seen of him, but he certainly looked a tall guy in the movie... 6'1.5-6'1.75 I guess is believable, although he certainly didn't look more than 6 inches taller than 172 Trintignant (it could look anywhere between 5 and 6 inches at times really).
leandrino
said on 25/Aug/20
Vittorio Gassman and Amedeo Nazzari (1,86), famous italian actor.
Click Here
Jay Palamares
said on 26/Apr/20
Rob, how tall It Is the famous italian actor Renato Pozzetto, near Gassman ?
Click Here
Rampage(-_-_-)Clover
said on 23/Feb/19
Still looked a good 6ft1 in Sleepers
romano
said on 24/Nov/18
In this photo with Amedeo Nazzari (1,86). In a movie scene Nazzari says to Gassman "we are 1,90".
Click Here
lucianos
said on 11/Oct/18
Amedeo Nazzari (186) with Gassman Sr (187).In a scene Nazzari said "we are 1,90".He was an hair shorter than Gassman. I'm 1,82 1/2 and Gassman was very taller than me,I met him in Rome,he was old.
Click Here
Rampage(-_-_-)Clover
said on 6/Jan/18
Rob, where would you place this guy?
A) 190.5cm/188.5cm
B) 190cm/188cm
C) 189.5cm/187.5cm
D) 189cm/187cm
E) 188.5cm/186.5cm
Rampage(-_-_-)Clover
said on 6/Aug/17
I wouldn't have hesitated to give him 6ft2 but if he did indeed claim 187cm, it's likely he was measured around that mark.
Rampage(-_-_-)Clover
said on 26/Jul/17
189.9cm out of bed
Rampage(-_-_-)Clover
said on 29/Jun/16
Still looks 6ft1-1½ range if his son is 6ft3½.
"Vittorio Gassman's Height: 6ft 2in (187.96cm)"
Judd
said on 30/May/16
Actually i don't know the guy on the lett but I think the perfect listing for his son is 6'3"/191 cms.
I think the dad Vittorio didn't shrunk so much, maybe just a couple of cms...I think it's uncommon that a person at 70-75 is just 2 cms shorter than his/her peak, if in good health...
Andrea
said on 26/May/16
Good find, Judd! This confirms what his son said, 187...
I do agree with you, there's not much difference between him and his son, even when he was in his late 70s! His son is really a tricky guy, sometimes he doesn't even look 6'3 other times he can look a bit over it! I mean look at him with this actor, who claimed to be 183:
Click Here
Judd
said on 24/May/16
Mmmm...i don't know, maybe his son is just 6'3 flat instead 6'3.5" but next to him Vittorio seems for sure taller than a 6'-6'0.5" guy...
I think he may have lost only 0,5-0,75" at 70-75
Judd
said on 23/May/16
However i checked and we have one more confirm of his height:
Click Here
Please read the abstract called "nasce Vitoria gassman second ogenita di Vittorio". There he claim to be 187 cms...it's a precious quote!
Editor Rob: yes that looks a direct quote, I will mention that is what he claims.
Judd
said on 23/May/16
Rob how tall was in your opinion in 90's? (He was in his 70's)
I think he didn't loose so much because he didn't seemed much far from his son...
Editor Rob: he didn't seem drop a drastic amount, I think probably an inch to 1.5 range by 70's
Arch Stanton
said on 29/Apr/16
Anthony Quinn was around 186 IMO, and Gassman looked virtually 6'2 with him.
Tom
said on 27/Apr/16
Gassman was 6'1.5". He was slightly taller than 6'1" Anthony Quinn in "Barabbas".
Arch Stanton
said on 5/Apr/16
More accurate I think, cheers.
Arch Stanton
said on 3/Apr/16
I mean look at him with Cary Grant here
Click Here
. Really old here with 6'3.5 son
Click Here
For me he was no less than 6'2 peak but if his son did say his father was 187 perhaps 6'1.75 isn't impossible.
Arch Stanton
said on 3/Apr/16
@Rob, any chance of a slight tweak to a 6'1.75 187? Seen this guy in loads of 60s and 70s films and he really in fairness pulls off looking a solid 6'2 a lot. If you see him with Volonte he could make him look 5 ft 11 range! Now we know his son or somebody was supposed to have said he was 187, but perhaps it was a 6'1.75 187. Personally I find it hard to see this guy under 6'2, I reckon he'd have edged somebody like Victor Mature!
Editor Rob: 1.75 might be reasonable for him, more a solid 187
Judd ISR
said on 24/Oct/15
As I said before 187 cms seems right!
Look at him with Cary Grant:
Click Here
They look very close one to each other
Chase Witherspoon
said on 7/Oct/15
I thought he did look taller than this, 6'2.5" would've been my initial guess, so I'm surprised but okay.. 188 is my revised est.
luca
said on 22/Jul/15
He often said to be 187 (when he was young he was a basketball player).I saw him in Rome and he seemed taller than 187 (for me 191).His father nd his son are taller than him.
Arch Stanton
said on 6/Jun/15
Rob did you no see that clip? Any thoughts? The ground level is a significant slope, but still..
[Editor Rob: it's impossible to say on ground like that how much the difference might be unfortunately...]
Arch Stanton
said on 5/Jun/15
Rob, perhaps you could tweak to 6'1.75, I mean check out 3:20 here with Volonte!
Click Here
I know he's on higher ground but I really thought he could pull off looking 6'2"!
modeus
said on 4/Jun/15
handsome italian guy and really tall for his generation
Arch Stanton
said on 3/Jun/15
He could pass for 6 ft 2 with Gian Maria.
Judd ISR
said on 3/Jun/15
Thank you rob! I've whatched only the Sorpasso and i think 6'1.5-1.75" is a perfect estimate of him.
Definetly a 187 cms guy!
Sam
said on 2/Jun/15
I guess for an Italian of that generation that height would have been the equivalent of 6'4"+ guy today.
Arch Stanton
said on 2/Jun/15
Cheers Rob, spot on I think, although I'm about to watch a film he was in with Gian Maria which will be interesting if they stand together!