Marcello Mastroianni's Height
5ft 9 ½ (176.5 cm)
Italian actor, best remembered for roles in films such as La Dolce Vita, 8 1/2, Yesterday, Today and Tomorrow, La Notte, The Pizza Triangle, Ginger and Fred, Divorce Italian Style and A Special Day. In a book about him - His Life and Art - it described him as "slightly less than five feet eleven inches".


You May Be Interested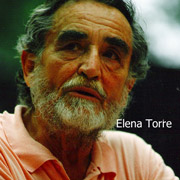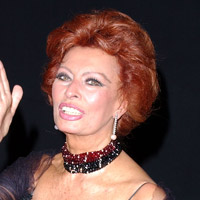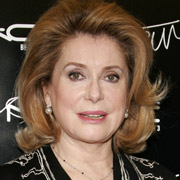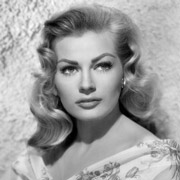 Add a Comment
19 comments
Average Guess (7 Votes)
5ft 9.29in (176cm)
Sinclair
said on 19/Aug/20
I would agree with 5'9.5" for Mastroianni's peak height. In Blow Out, Mastroianni looks roughly 1-2 inches taller than Ugo Tognazzi and 2-3 inches shorter than Michel Piccoli.
Tom
said on 21/Jul/17
Marcello Mastroianni 178 cm
Nino Manfredi 175 cm
Alberto Sordi 171 cm for sure
Trust me i'm Italian
Sandy Cowell
said on 13/Apr/17
@ Arch - 'The Sunday Woman' sounds like one of those Sunday supplements that I rather stupidly enjoy!
I'll give this fellow 5ft9.5.
Arch Stanton
said on 10/Apr/17
In The Sunday Woman (1975) he looks a strong 5'10 with Bisset and wasn't wearing lifts as you could see his footwear in one scene.
Arch Stanton
said on 10/Apr/17
Must have worn lifts a lot as he can really look 5'11ish at times to me. Can't believe people think he was only 5 ft 8 range. Didn't look under 5 ft 10 generally to me.
mande2013
said on 18/Aug/15
Meh, I think he was 5'8.5-5'9 range peak like Brando frankly and wore lifts when starring opposite tallish actresses like Vitti and Loren. Lifts were a non-issue of course when it came to Jeanne Moreau ;-). He looks in the aforementioned range around six footers, such as in La Grande Bouffe. Also, he had teh build of a guy who was at most 5'9 flat. He just doesn't strike me as a pushing 5'10 guy like Delon.
Arch Stanton
said on 30/May/15
Yeah I think he had some sort of lift in his shoes in A Special Day so Sophia could wear moderate heels and still be shorter. You can see his shoes can quite high backs on them in a scene where he's on a scooter around the house.
Arch Stanton
said on 30/May/15
Difficult to see him under 5 ft 10 with Loren in A Special Day, can look taller than that actually but might be wearing lifts.
Mc51295
said on 6/Apr/15
Looks about 1.5 - 2" taller than Anita Eckberg in the famous fountain scene in La Dolce Vita. I'm gonna say 5'9 may 5'8.5 min
176,2Tunman
said on 26/Oct/14
interesting one site listed him at 5'9.25" (176).
Hmmm,maybe it's his real height?that would be a first if another height site downgrades an actor.
I admit he often looked a solid 5'10 but possibly he was wearing a little lift.Perhaps he was measured 176,5 which was rounded down to 176?.5'9.5 seems fair,probably very close to Delon.
Sam
said on 24/Oct/14
Also, a rather better actor than Jourdan. In his best films, he could pull off rather excellent minimalist performances with undercurrents of exhaustion and anguish. I'd put Cary Grant up there who can seem suave even when his characters are neurotic, bumbling and foolish.
Arch Stanton
said on 23/Oct/14
The only actor I can think of who came close in the suave stakes was Louis Jourdan. Jourdan seemed a bit of a git though, Marcelo on the other hand seemed as cool as they come. I think weak 5'10 looks right in La Notte too.
Sam
said on 21/Oct/14
He actually does look in the 5'10" range next to Burton and Ekberg in the photos AlexMahone and Arch posted on the request page...I thought he could look a 5'9" ranger before.
Arch Stanton
said on 21/Oct/14
I was thinking Cardinale was 5'7 not 5'6. She had on moderate heels, perhaps 2.5 inch and Marcello looked 2.5-3 inches taller still. So say she was 5'8.5 in them he was managing to look 5'11-5'11.5 range in footwear but he had on those Cuban type heeled shoes I think which he often wore which likely give more than an inch. Not sure on lifts but it's possible he had a minor lift inside the shoes, no way of knowing really. So barefoot somewhere in 5'9.5-5'10 range.
Sam
said on 21/Oct/14
Yeah, this works I think. Next to Monica Vitti in heels, I think he looked a tad shorter than Alain Delon did compared to her but not a whole lot.
AlexMahone
said on 21/Oct/14
Great addition Rob! :) If I said before seems to me that his height equivalent with Richard Burton's height.
Arch Stanton
said on 21/Oct/14
Rob do you think he might have worn lifts at times? His footwear generally did look like he was height conscious. Check out his shoes here for instance
Click Here
[Editor Rob: I wouldn't put it past him...if someone like Ian Richardson would wear lifts, who knows who may have!]
Arch Stanton
said on 21/Oct/14
Thanks Rob!! Can you add La Notte, The Pizza Triangle and Ginger and Fred? I thought this height looked spot in La Dolce Vita, 8 1/2, La Notte and Divorce Italian Style but in looking in Il bell'Antonio he did look 5'10 range next to Claudia Cardinale in that film. I do wonder if he wore lifts at times though.
Mark89'
said on 21/Oct/14
rob if Mastroianni is 177cm then how does look Gassman's father?
Click Here
he was a decent 187cm?
[Editor Rob: not sure he would be quite that tall, not seen as much on Gassman ]