Anita Ekberg's Height
5ft 6 ½ (168.9 cm)
Swedish actress best remembered for roles in films La Dolce Vita, War and Peace, 4 For Texas, Artists and Models, Hollywood or Bust, Back from Eternity, Malenka, Zarak and Killer Nun. In a 1956 article (Sarasota Herald) she said her height:
"Being 5-6 1/2"
.
Paramount-photo by Bud Frakes.
/ Public domain
You May Be Interested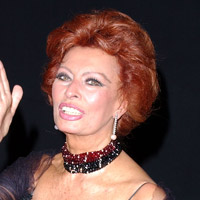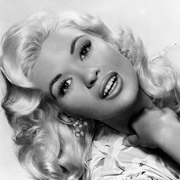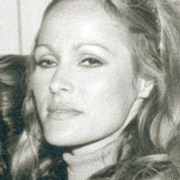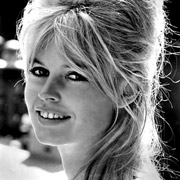 Add a Comment
17 comments
Average Guess (3 Votes)
5ft 7.17in (170.6cm)
Kerstin
said on 2/Nov/18
I know it definetly that she was 175cm . Because i once worked in the Fellini Set. Yes i am that old. Anita needed shoes in the size 41 when she was young. I dont care if you dont believe me, i know what i know.
Greets from Italy!
Mon
said on 8/Sep/18
Anita was junoesque, but not exactly swan--necked or small--headed and it made her look shorter than she was. Two 50's films, THE MONGOLS and THE MAN INSIDE feature Anita Ekberg in several scenes with the 6'4'' Jack Palance. She looks at least 5'7''.
Atina Grebke
said on 13/Jan/18
She somehow always wore flat shoes and appeared taller than everyone else, yet in many pictures she appears to be 169 cm tall, she was once described as 178 in a magazine. But then, if you look up her audition pics for "Sheena", made in 1959, she was barefoot and the actress that won the role was 176 tall, and Anita was shorter than her. Her height is truly hard to describe, I think she was 5ft7in (173 cm).
In many pictures with her husbands she looks the same height as them wearing flat shoes, but in others she's much shorter. A mystery it is.
Click Here
Scarlett Rose
said on 21/May/17
@ talker. I agree with you. I would have said at least 5 feet, 8 inches.
@ Little Sue - more than a little jealous, methinks! 😝
Anita is yet another stunning Swedish blonde, judging by the comments made by her male admirers on this page, but perhaps I'm biased as I am part Swedish. Nobody does it better than the Swedish ladies. Keep it up, boys! 💋
Arch Stanton
said on 10/Mar/17
Anita in the 50s and 60s was absolutely stunning. Looks 5 ft 7 in Fangs of the Living Dead in 1969. Still looks smoking in even an all orange suit lol.
Arch Stanton
said on 7/Jul/16
Rob, check out 1 hr 30 and 1 hr 32-33.
Click Here
Heaven in a peachy dress... ;-) She's definitely up there with Andress, Senta Berger and Miss Green Shoes in the sexy stakes. Just absolutely stunning!!! This seems about right, a bit shorter in heels than Martin and Lewis.
Editor Rob: unfortunately couldn't view the video there.
Arch Stanton
said on 15/May/16
Oh lordy, that photo ;-)
Rob can you add the films Artists and Models, Hollywood or Bust, Back from Eternity, Malenka and Zarak. That Killer Nun I've really got to see haha. I remember that term "video nasty". They were always moaning about them on TV back in the 80s and early 90s weren't they and blaming them on the degradation of society!
talker
said on 8/Jul/14
https://search.yahoo.com/search;_ylt=AjgSBHunfT64wLqCyuXKNQCbvZx4?p=ekberg+maclaine+photo&toggle=1&cop=mss&ei=UTF-8&fr=yfp-t-901
with 5'7" Shirley she looks 2"taller.
talker
said on 8/Jul/14
Anita made a movie with Shirley MacLaine,called Woman times seven,they stand next to each other,she is easily taller than listed here 5'7" Shirley.Probably Anita downgraded herself because she thought she was too tall.I say at least 5'8",maybe even taller.
Arch Stanton
said on 28/Feb/14
I still would Sue, at least as she was back then :-]
Sam
said on 7/Feb/14
Wow, that picture could get me in trouble at work. She was a beaut.
little sue
said on 7/Feb/14
My mate did her styled her hair a few years back and said she was 'as mad as a box of frogs'! lol
Arch Stanton
said on 6/Feb/14
Can't imagine why you took it down ;-] Wonderful...
Arch Stanton
said on 5/Feb/14
Rob is there any chance you could upload a nice buxom photo of her from wherever you get the other great classic pics from? Her body was amazing!
[Editor Rob: I'll put it back up.]
Arch Stanton
said on 5/Feb/14
She looks an inch taller than Ursula Andress anyway.
Arch Stanton
said on 5/Feb/14
Looks 5'7 in La Dolce Vita, with a face and body which made Marilyn Monroe pale in comparison IMO!! Without a doubt one of the most lustworthy women to grace the screen!
Arch Stanton
said on 18/Dec/13
Thanks!! Nice picture too!! Yes I was guessing about 5 ft 7. Remember she featured in a big poster in From Russia in Love when Sean Connery is about to shoot the Bulgarian assassin and he says "lovely mouth that Anita" or something!!