Wade Williams Height
5ft 11 (180.3 cm)
American actor, best known for playing Brad on TV series Prison Break. On his Imdb.Resume page he was listed
"Height: 5 feet 11 in, Weight: 200 lbs"
.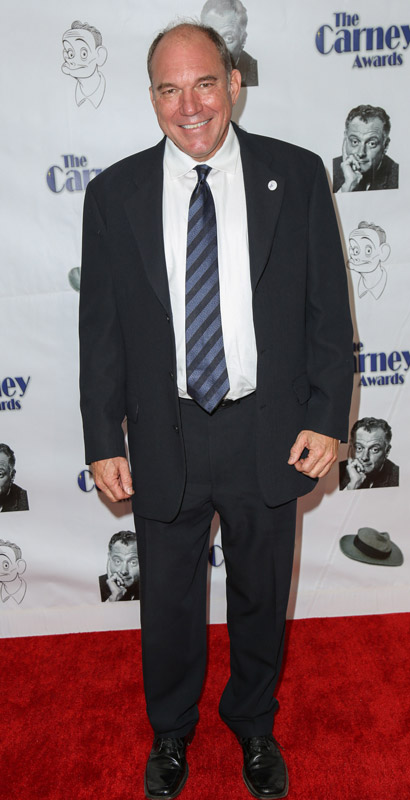 Photos by PR Photos
You May Be Interested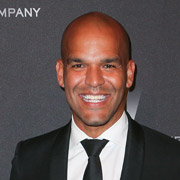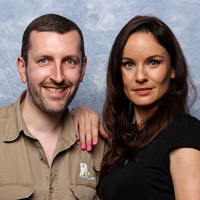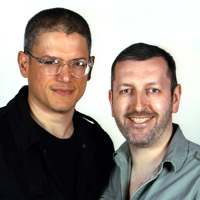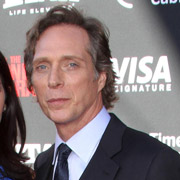 Add a Comment
44 comments
Average Guess (5 Votes)
5ft 11.1in (180.6cm)
Tunman
said on 11/Oct/20
Maybe no more than 5'10.5" the more I see.I'm not sure he's only 0.75 shorter than Fichtner likely a strong inch.I wonder whether he's closer to Dunbar-Nolasco who are in that 176-77 range or rather to Fichtner who must be around 182
Slim 6'1
said on 5/Aug/20
Rob is 181 possible? Or just 179-180cm?

Editor Rob
not sure I'd go above what he's listed
Jkiller
said on 11/Mar/20
Can look anything from 179-180cm.
Dmeyer
said on 22/May/19
Keach was not less than 5'10,75 in prison break as rob Saw him 10-15 years back , even counting footwear Wade and Stacy look near enaugh 5'11 with 184 Miller and near 185 Peak Purcell
1.79
said on 4/May/19
He is 177 he looked shorter than Stacy Keach in prison break listed here 178
sulu2018
said on 30/Apr/18
Average height for a male celebrity, but above average in terms of all men in society.
Slim183
said on 15/Aug/17
Wasn't that much taller than Robert knepper tbh. But this listing is the absolute highest he could measure.
Slim 182 cm
said on 7/Aug/17
Rampage, he's getting older (56yrsold), possibly retired/semi retired, I really doubt he'll be in a film/show as big as prison break ever again. Great actor, it's a shame we'll probably never see him again. 😭
5'10.75.
Rampage(-_-_-)Clover
said on 28/Jul/17
Rob, what are the chances of you meeting this guy?
Editor Rob: Doubt it
Andrea
said on 26/Jul/17
Okay. What do you think about that? What's the lowest you'd argue?
Editor Rob: 5ft 10.5 is a possibility for him, I wouldn't rule out weak 5ft 11.
Andrea
said on 25/Jul/17
Rob, do you think this would be his "official" claim?
Click Here
He can look anywhere from 5'10 to 5'11 on PB at times. Funnily, I thought he looked taller in the first two seasons than in the last two...
In season one, there's more than one scene with Stacy where he doesn't look shorter than him and can in fact look a bit taller, near enough 5'11 (if Stacy was 5'10.5 range at the time of the show)... He can also look comfortably taller than a guy like Amaury.
Season three and four is when he starts looking shorter and barely 5'10 at times. Maybe he started shrinking in the middle of the show... 😂 Or maybe he just wears thinner footwear and has worse posture, compared to the first seasons!
I don't know about 5'10 flat but I can definitely see an argument for 5'10.5. He can certainly look no more than that next to Went...
Editor Rob: yes, as mentioned before, that is the actor or agent who can enter details into the resume, so it's official, I will mention it up top!
Slim 182 cm
said on 5/Jul/17
Hi big rob, a more suitable estimate:
Mornings: 5'11.25
Afternoon: 5'10.75
Night: 5'10.5
Slim 182 cm
said on 4/Jul/17
I think the votes must be from pb/bellic fans as he is an amazing actor, but he's not 180.5 cm!!!
179.5(5"10.75) is closer to the truth rob, I watched seasons 1-4 recently and I really didn't see him as a full 5"11 in the evening at least. Especially in season 3 during the death of Robert Wisdoms character, this guy barely stood taller than Robert knepper, who's listed a weak 5"9 last time i checked.
5 foot 11 in the mornings
5 foot 10.5 in the afternoon
5 foot 10.25 in the night.
Average height and slim
said on 27/May/17
Now that Wentworth miller is downgraded I think it's fair for wade Williams to aswell being 2+ inches shorter.
lelman
said on 1/Jun/13
He looks the same height as 5'10" sucre in prison break, 5'10.5"
dmeyer
said on 4/Jul/11
he does look 5 to 6 cm under miller 185 and 2 to 3 cm under 182-3 fichtner weak 5 ft 11 fits him like 5 ft 10.5 10.75 evening he did look a bit taller than 175-6cm knepper while knepper had a good 1.5cm more footwear 5 ft 11.5 zone morning 5 ft 10.5 night
Yousuf 6'1
said on 10/May/09
Never 5'11! Next to Wentworth miller who is 6'1/4" he is definately 2-2.5inches shorter. I'd say a good 5'10.
Bruno
said on 15/Mar/09
For me he is a solid 6'0, This guy have a bad posture.
adam
said on 19/Dec/08
5-11 or a bit less. He is overally a big fellow. Well-over 200lbs and looks pretty well-built. Huge chest, shoulders and arms.
dmeyer
said on 28/Apr/08
his height moves a lot he look 0.25 in taller than fishtner who to me is 5 ft 11.75 then he look 2.5 in under miller who could be 6 ft 0.75 then he look the same as knepper considering knepper has 1.5 in sandals thats 5 ft 9.5 to 5 ft 9.75 i did notice that when he apeared a bit taller on season 2 he had big boots with 1.5 yo 1.6 in heels my guess he is no more than 5 ft 10.5 and look 5 ft 10 when he has converse like in season 3
jon
said on 29/Feb/08
think he is like 1.5 inch taller that knepper. kneppers maybe 5-9.25 and he's like 5-10.75
dmeyer
said on 4/Feb/08
this guy is tricky he looked nearly the same height as knepper ,but in season 3 wade has converse compare to the other guy with 1.25 to 1.4 in heels
dmeyer
said on 4/Feb/08
this guy could be 5'10.75
Realheight 88
said on 17/Jan/08
Exactly dmeyer.5-10.5, 5-11 looks about right for him.
dmeyer
said on 16/Jan/08
he did look about 2 in on knepper last night
Realheight 88
said on 15/Jan/08
He is 5-11.
dmeyer
said on 14/Nov/07
he rarely looks a full 5'11 by miller
dmeyer
said on 17/Oct/07
5'11 to 5'11.25 morning more like 5'10.5 night can lok 179 alot by miller in some scenes he looks 5'11 but he has 1.5 to 1.6 boots 5'10.5
Stiffelio
said on 16/Oct/07
I agree with dmeyer.
Rob: still no height listing for Rockmond Dunbar???
[Editor Rob: under d now.]
dmeyer
said on 14/Oct/07
in the secaond season he looks only 1.5 in under miller and 1.25 taller than nolasco so he looked 5'11but he had thik boots so 1 cm footwear on miller so might be 179 5'10.5 to 5'10.75 is more accurate
dmeyer
said on 7/Oct/07
at times can look solid 5'11 near fishtner so wade is close enaugh 5'11
dmeyer
said on 2/Oct/07
is 5'10.5 possible for this guy he realy dosnt look as tall as 5'11 near 6'0.5 wenty
dmeyer
said on 1/Oct/07
looks more 179 near wenty but looks taller than knepper and nolasco so 5'10.5 5'11 sometimes
dmeyer
said on 14/Aug/07
i think purcell and miller are both close enaugh 6'1 purcell maybe a hair over and miller a hair under
sam
said on 13/Aug/07
I had a vague recollection of Wade Williams being taller than Stacy Keach on Prison Break, but in the photos the difference is small & if anything Keach is taller:
Click Here
Click Here
Click Here
Also, obviously Wentworth Miller is probably 2 inches over Williams:
Click Here
dmeyer
said on 12/Aug/07
i think 5'10.5 i looked at his footwear it is aleast 1.5 in
dmeyer
said on 10/Aug/07
i agree with joe
JOE
said on 9/Aug/07
I WOULD SAY 5FT10.5. PROBABLY 5FT11 OUT OF BED
dmeyer
said on 8/Aug/07
sometimes keach is 0.5 in taller than wade wade could be 5'10.5 but he is taller than nolasco about 3 cm under fishtner 4 cm under miller if he isnt 5'11 he is close enaugh
dmeyer
said on 7/Aug/07
also he can look very similar height with stacy
dmeyer
said on 7/Aug/07
by that mark miller does look 184 cm easy
dmeyer
said on 7/Aug/07
thank you very mush rob for adding him does look close to the height above since he is shorter than miller but taller than nolasco 179 180 for this guy there is no more than 2 in between him and miller
D. Ray Morton
said on 6/Aug/07
Yeah, doesn't quite look 5'11".
Caesar
said on 4/Aug/07
No more than 5'10 next to Wentworth Miller.