William Fichtner's Height
5ft 11 ¾ (182.2 cm)
American actor, best known for roles in films such as Go, Armageddon and BlackHawk Down. On TV he has appeared in Prison Break, Invasion and Crossing Lines. On being asked his height, he once said:
"Six feet, half inch"
.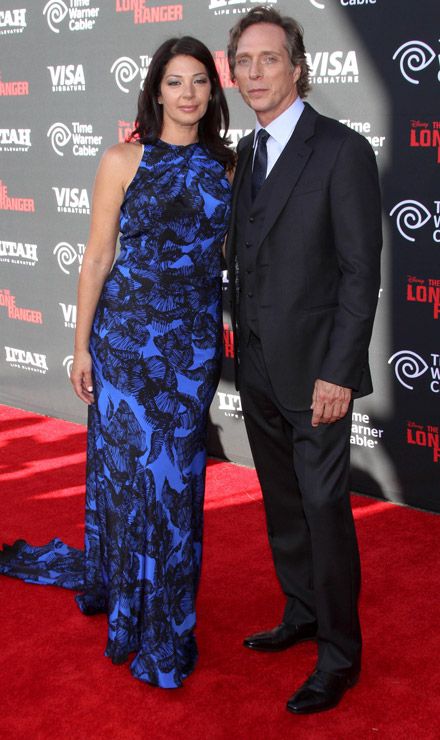 Photo by PR Photos
You May Be Interested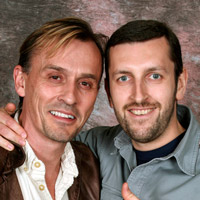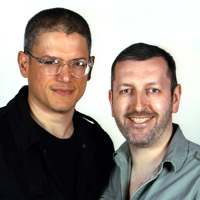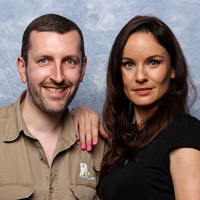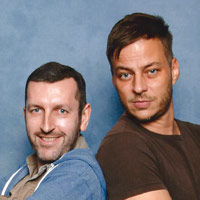 Add a Comment
162 comments
Average Guess (39 Votes)
5ft 11.82in (182.4cm)
slim 6'1
said on 12/Feb/21
Rampage, he could've easily cleared that first thing straight out of bed
Rampage(-_-_-)Clover
said on 1/Feb/21
184.5-185cm out of bed, peak anyway
slim 6'1
said on 16/Jan/21
Went is more 183 than 184, Dom on the other hand is actually 184 I don't think went had him by an inch more by one cm
slim 6'1
said on 15/Jan/21
I feel more a 1-1.5cm difference between fitchner and Miller
Ps this guy is such a good actor!
Seen him in the longest yard and prison break
Jay81
said on 14/Jan/21
Rob have you even watched Prison-Break? He was clearly two inches shorter than Wentworth Miller. You have WM listed at 184cm.This listing makes no sense.180cm max for Fichtner.

Editor Rob
I don't think he seemed 2 inches shorter than wentworth.
slim 6'1
said on 3/Jan/21
184 out of bed
berta
said on 2/Dec/20
184 cm wnthworth miller also had about 1 inch on him
berta
said on 2/Dec/20
ROb how do you explain that he was 1 inch taller than adam sandler in the longest yard and he had boots on that gave him half inch more than sandler. I think sandler could be the full 5´10 and sometimes i feel this guy is maybe no taller than 181,5

Editor Rob
been a while since I watched that film....when you see him with
Tom Wlawischa
, he can look 5ft 11.5.
Slim 6'1"
said on 20/Nov/20
6' is a tad too high, 182.5cm at his low
Slim 6'1"
said on 9/Oct/20
Would make a good jack ryder
Slim 6'1"
said on 4/Oct/20
Give him a 5'11 & 7/8ths listing like grant gustin
Ps u should do the same for Chris Evans & Charlie hunnam
Slim 6'1"
said on 4/Oct/20
Really good actor, remember him from prison break
Slim 6'1"
said on 4/Oct/20
Rampage and rob, I still feel this guy was 182.5cm max
Still a great height to be but just not a solid to strong 6 footer
Rampage(-_-_-)Clover
said on 16/Aug/20
Rob, would 6ft on the dot be closer?

Editor Rob
It's still arguable as a peak
Slim 6'1"
said on 5/Aug/20
In between average and tall
Slim 6'1"
said on 3/Aug/20
182 great height in between average & height
berta
said on 9/Jul/20
almost 184 out of bed and 182,5 during afternoon. probably measrued close to his claim but its a morning height.
Jkiller
said on 17/Jan/20
Looks like a weak 6'0 (183cm) next to wentworth miller.
Importer
said on 10/Jul/19
6ft 1/2inch could very well be a dress-shoe height, so that would make him 5'11 1/2 minimum.
Junior Hernandez 1990
said on 17/Jan/19
6'0 1/2 inch a morning height during his peak and probably hold close to 6'0 1/4. I believe he look to be one of a strong 5'11 3/4 here. At least 182cm now.
miko
said on 1/Aug/18
I'd give him the full 6 peak, more 5'11.5 these days at 60+.
Held his own with Purcell and Miller who are over 6 foot when he was in his early 50's.
MAD SAM
said on 30/Jul/18
Rob who is the woman in this photo btw ?

Editor Rob
I cannot recall who it is!
MAD SAM
said on 30/Jul/18
I feel like he's more of a 182 cm guy at 5'11.75" as listed by Rob
berta
said on 21/Apr/18
keep in mind that he was 2-2,5 cm shorter than 184 cm wenthworth miller 10 years ago when he still was at peak. that makes him barely 182. i thought this guy was 183-183,5 some years ago but today i would say more than at best this listing and could be 181-2 today
LT
said on 20/Mar/18
Then why not give him the bump up to 6ft at peak, looked the full thing next to isaacs in Black hawk down, Rollins in heat and he even looked the same next to people as denzel in virtuosity aswell as looking huge in Go. I think he was the full thing unlike guys like Bale and Olyphant who are definitely shy of it.

Editor Rob
It's a consideration, he might have indeed been around 6ft and lost a fraction
LT
said on 12/Mar/18
Rob who's taller him or bale, depending on the scene one has the edge on the other.

Editor Rob
Arguably I thought Fichtner had a slight edge.
Slim 185
said on 22/Nov/17
Legit 6 footer.
Dmeyer
said on 12/Nov/17
Looks noticably shorter than miller and Purcell 2-3cm range so 5'11,5 is closer
JJAK
said on 31/Oct/17
I dont see any more than 5 11 in fact he is a thin but pretty average height guy.
However as he is never a star maybe they just dont give hime favorable angles.
He is not over this listing he was smaller than bale who is the weakest 6footer around.
true2
said on 1/Oct/17
A thin frame and small frame would make a person look taller if anything Sam.
Slim
said on 19/Sep/17
Rob, after second thought, will was 47-48 years old when he joined the P.B. Cast. That age range is when tall men start shrinking. Do you think we could give will 6' prime and 5'11.25" today?
Sam
said on 17/Sep/17
Legit 6' (183 cm) in his prime..today probably closer to 5'11
His thin frame and small head perhaps made him look shorter than he really is
Slim183
said on 17/Aug/17
5'11.5 peak.
5'11.25 now at age 60.
Best prison break character.
Slim 182 cm
said on 10/Aug/17
Measured 181.5 to me concretely. Considering his middle age in prison break(late 40s, early 50s) he still looked much younger and taller than a guy like wade Williams for example who was kinda overweight, wether as this guy was really lean, hence why he looked 182-185.
opus
said on 6/Jul/17
(Andrea) I don't know much about the guy who plays his assistant in pb, but he looks at least 2'' or 3'' taller than Fichtner.
Andrea
said on 25/Jun/17
Nothing mysterious about his height! He's clearly calling his height in shoes. He typically looks at least an inch shorter than the two brothers and 3 inches shorter than Michael Rapaport on PB! At the same time, I'm sure there is a scene with Rockmond where he looks at least 2 inches taller...
5'11.75 is not completely impossible maybe but certainly his best case scenario! I'm not sure on just 5'11 flat but there's quite a good chance he's not over 5'11.5, IMO! Even the guy who plays his assistant in season 2 does look over an inch taller than him and he gets listed at 6'1...
Paleman
said on 31/May/17
This guy's height is still a mystery... in some photos there really doesn't seem to be that much difference between Fichtner and Purcell/Miller, then again in some scenes in Prison Break there was an obvious difference. The guy obviously doesn't stand as tall as he claims, but I don't think the current listing is out of the realms of possibility for him - he has a tendency to slouch which often makes him look shorter.
Click Here
:
Look here. If Fichtner was standing more upright he could look quite close to the listed height, but then again his hair may contribute to that... I think anywhere in the strong 5'11" range is plausible for him, but I would rule out anything lower than that.
181-182 cm range barefoot. Six feet, half inch in shoes.
Average height and slim
said on 28/May/17
@berta agreed. Same goes for Wade Williams (Brad Bellick)
berta
said on 23/May/17
Rob i think we really need to take a real look at this guy again.Now that we know the other guiys from prsion break are 184 guys and could be weak 184 guys then i really dont think this guy can be taller than 181. I thought 183 before but that is impossible. He was 2,5 cm shorter than wenthworth. Maybe take if atleast 1/4 from this listing is closer to the truth
MIncer
said on 26/Mar/17
Rob, I just watched Black Hawk Down and he looks a good inch taller than Jason Isaacs who you have listed as 5'11. Not sure about footwear but probably the same. Is it possible he was a full 6ft?
S.J.H
said on 22/Feb/17
I think he claim 6'0.5 with shoes. 181cm tops
berta
said on 17/Feb/17
ther is a chanse that he was 6 foot at peak and this height now. But after looking a little at him with guys like wenthworth and also that show entaurage and more. he can sometimes look like a guy that is just litte over 180. hm he is a hard one in perfect storm i would have guessed him about 184,5 but in entourage he can sometimes look liked 181 the listing is probably good. 182 guy with chase of being 183 that with boots on can look 184 and with low shoes and bad posture can look like 181.
Rampage(-_-_-)Clover
said on 28/Jan/17
Also A Perfect Storm, Dark Knight, Heat
berta
said on 31/Dec/16
i think more chance of him being this height than 6 feet 1/4 but 6 feet could be the best. either this ore 6 feet
berta
said on 6/Dec/16
184 was to mutch when he was listed at that 183 sounded good to me. 182, i dont know maybe now he looks that height but i think he could have been 183 in perfect storm he actually looked 184 i dont think he is that height but o think 182 could be to small. 6 feet peak and just under now
Rampage(-_-_-)Clover
said on 24/Nov/16
Rob, maybe 6ft peak?
Rampage(-_-_-)Clover
said on 29/Sep/16
I think at least 6ft peak.
Arch Stanton
said on 26/Sep/16
Rob can you add Date Night and a photo? He definitely edged out Liotta, I guessed 6 ft.
Johan
said on 7/Aug/16
This guy could appear 2 inches shorter than Dominic when they did Prison Break. He is also shorter than David Duchovny, about an inch shorter.
If David is the 183 cm he claims then William is 180-181 cm. 184 cm in thick shoes. Got described as tall in the show but he always looked average /above average to me. Noticeably shorter than two 184-185 cm guys.
Rampage(-_-_-)Clover
said on 30/Jul/16
Judd, I'd have said A range in his prime and maybe B-C today
Dom
said on 27/Jul/16
more than an inch between fichtner and miller on PB. He's more like 180.
Judd
said on 2/Jun/16
Rob what do you prefer among these combinations morning/night?
A) 185,0cms/183,0cms
B) 184,5cms/182,5cms
C) 184,0cms/182,0cms
D) 183,5cms/181,5cms

Editor Rob
not impossible this man has lost a fraction by nearly 60, but B/C zone
Andrew21
said on 15/Feb/16
This listing is wrong..he war much shorter than Wentworth Miller in PB..by atleast 2 inches..5'11'' max.
Rampage(-_-_-)Clover
said on 13/Feb/16
"William Fichtner's height is 6ft 0in (182.88cm)"
Goose
said on 23/Dec/15
You have some dubious sources on this site. I stood next to him on an elevator at Grey advertising in Manhatten (where I worked) in 1999 or 2000 - the casting floor as he was probably doing a commercial or voiceover..Mentioned to him how much I liked 'GO'. Nice guy... He's 6'1ish at the least. You should ban the guy who said he's under 5'10... No clue what he's talking about.
Mike75
said on 23/Oct/15
182cm is incorrect..he was clearly a couple of inches shorter than Wentworth Miller in Prison Break,who is a legit 185cm.180cm max for Fichtner.Great actor tho.
Paleman
said on 30/Jul/15
This guy's height is hard to place. At times he can look a strong 6' yet sometimes only 5'11. His posture isn't always great and he does seem to have a narrow bone structure, making him look smaller than he really is. But six feet is definitely possible...
Luke
said on 17/Jul/15
I met him in Prag where he was living for a while because of shooting Crossing lines.
We lived in same house and we met like 4 times in hall.
I always thought he is 6,1 and i am no kiding he was 5,11 max i was shocked.
I am 6,05 and i felt like i am realy taller than him even my gf was shocked.
Judd ISR
said on 16/Jul/15
5'11.5-11.75" fits him well, much better than 6'0" or even 6'0.5"
Dmeyer
said on 10/Jul/15
5'11.75/182cm is the start of very good height as i am 6'0.75 in when wearing 1.25in shoes and it feels great once you are 6'0.5-1in shoes on
Andrea
said on 21/Jun/15
184 is a big joke!!! Michael Rapaport had at least 3 big inches on him in PB and he has recently came out with "6'2-6'2.5"! 5'11.5 at best for this guy! Also, Sam said Bale edged him out and Christian himself is not over 5'11.75!
Rampage(-_-_-)Clover
said on 20/Jun/15
I'd keep him at 6ft. He can look more 182cm at times but he can also pull 184cm range.
Dmeyer
said on 18/Jun/15
Exactly 1 in under 6'0.75 Miller perfect listing a weak 6ft not a strong on
Andrea
said on 9/Jun/15
Rob has probably never seen PB, Judd... He was no less than 3 inches shorter than a guy like Michael Rapaport, who recently came out with 6'2-6'2.5! 5'11.5 is really the most i can see him at and that also could explain his claim in a sense... 6'0.5 in shoes! Another 6' guy who is not 6' but still gets listed at 6'...
Judd ISR
said on 8/Jun/15
I recently have seen Contact and Armageddon...
In Contact he is as tall as Tom Skerritt and sometimes he looks a little shorter than McConaughey...
I think he has bad posture in that movie, but i never seen him as a honest 6'...5'11.5" would be much better rob, honestly...
Sam
said on 13/May/15
It could be his 6'0.5" claim is his height in shoes, I believe he was edged by Christian Bale in Equilibrium.
Angela
said on 10/May/15
REALLY!? I'm surprised. He give off a 5ft8 vibe.
Judd
said on 2/Apr/15
actually i think he simply lied about his height...in his case, 6'0.5 or + is out of question, 6' is very hard IMO while 5'11-11.5" fits him well...
Andrea
said on 27/Mar/15
With Rapaport being downgraded to 6'2.5, it's really really hard to buy this listing! It's been a while since i watched Prison Break but i remember he was noticeably shorter than him, like at least 3 inches! Rob, do you think his claim is a shoe measurement or just a BS claim?
Rampage(-_-_-)Clover
said on 17/Dec/14
If Wentworth Miller is 6ft1 on the nose, Fichtner could be a fraction over this standing straight.
Andrea
said on 14/Dec/14
Well maybe not a 5'11 flat but 6' really does seem his best case scenario! Sam, yeah, he could have measured around 6'0.5 shoes on... I mean, his claim is quite "precise" so maybe he really has measured that mark but barefoot is very hard to believe!
Judd
said on 15/Nov/14
i think he's no more than 5'11"...in armageddon he was shorter than bruce willis and there were more than 2" between him and a legit 6'2" guy, ben affleck...
he looks shorter than Jason Isaac
Click Here
i never thought he could be 6'0"...
Rampage(-_-_-)Clover
said on 12/Nov/14
Looked 6ft0¾(185cm) in A Perfect Storm
Sam
said on 30/Oct/14
Could be that 6'0.5" is a shoed measurement although he can pass as a proper six foot guy at times.
cole
said on 17/Oct/14
I'm rewatching Entourage right now and I'd say the reason Fichtner looked close in height with Grenier is because he's walking around with a bad slouch. When he stood tall he looked pretty much 1.5in taller, he also has an easy 3in on 5'9 Kevin Dillon. 6ft looks spot on - he's 57, so he could have been his claim of 6'0.5 or maybe 6'0.25 in prime.
Jake: 1.84 m- 1.85 m
said on 5/Oct/14
6ft 0.25in
Andrea
said on 27/Sep/14
Yeah, Dmeyer. I do agree with you. Next to Michael Rapaport, who seems to be a legit 6'3 guy, he looked more 5'11.5 than 6' for sure... May he have been measured 6'0.5 in shoes?
Dmeyer
said on 10/Jul/14
To me he looked closer 5'11.5 in pb
Hypado
said on 26/Jun/14
William Fichtner Looked at least 6'0 in Prison Break
gsbr
said on 5/Jan/14
Looked at least 6' in Elysium. He towered over Jodie Foster.
Goose
said on 30/Dec/13
Was next to him in an elevator. I thought he was at least 6'1 - tall guy so no doubt as the other posters have said he's at least 6 feet & I think an inch taller. Nice guy as I told him 'Go' was a great movie.
Rusty
said on 17/Sep/13
This man is a true six footer. I could buy his claim. I don't think he ever goes under the mark. The half inch over 6 could have been taken a little earlier in the day. But he is nothing less than a strong 6 footer
cole
said on 21/Aug/13
He looked more or less equal to Christian Bale in equilibrium, and surprisingly close in height with 5'10.5 Adrian Grenier on Entourage. Maybe 182 cm range is a better shout for Fichtner, although I wouldn't completely rule out 183 cm for him either.
Rampage(-_-_-)Clover
said on 14/Jul/13
I think he could be 6ft0.25/184cm. Definitely looked a strong 6ft for most of his career.
He's a tallish guy.
neggs
said on 18/Apr/13
looks about the same height as Wentworth in prison break, maybe slightly shorter, so I'd say the height of 6'0.5" is spot on
sis
said on 6/Apr/13
I've met him. He is 6 feet tall without a doubt. As it happened someone made joke about him having cowboy boots on so he seemed taller. That's why I know he's not 6'2". He walks into a room and definitely gives the impression of a tall man.
miko
said on 16/Feb/13
Maybe he measured himself after waking up it's not impossible.
tiff
said on 26/Sep/12
I stood next to him for a pic at an event and took careful notice of his shoes. He's definitely six feet tall.
Rampage(-_-_-)Clover
said on 23/Sep/12
Looks a solid 6ft(183cm) now. 20 years ago I think he may have been near 6ft1. I've seen 187cm listed somewhere for him which is clearly exaggerated. However he did look a fair bit taller than George Clooney in A Perfect Storm which was filmed in 2000.
ANDREA[ITA]
said on 14/Aug/12
Rob, why should a 6' guy claim half an inch taller? They usually round and throw 0.5 inches away... But whats the sense of add half an inch?

Editor Rob
maybe he reckons he measured that mark
jtm
said on 1/Aug/12
i would say 5'11. never looks 6'0 to me.
RICHARD
said on 10/Feb/12
He has a thin,yet ripped build and has a lanky look to him,though I would say he's 5'11.5"-6'0".He was about the same height as 6' Nicolas Cage in Drive Angry,and about 2 inches over Adam Sandler in Longest Yard,too..
dmeyer
said on 9/Jan/12
to me this guy never looks over 5 ft 11.75 and many times looks 5 ft 11.25-11.5 6 ft 0.25 is too high
Ikbob
said on 8/Jan/12
great actor!
However i believe he is closer to 182 than 184. 5'11.75 is his height.
Dmeyer
said on 3/Jan/12
Travolta fichtner and denzel are all 184cm while its possible they were never over 183cm
Hullywood
said on 30/Nov/11
Would say 1.80-1.81. He never looked small, but tall (and i think 1.84m is tall) also never.
diane
said on 28/Nov/11
I met him last Spring and six feet seems dead on.
jake, 1.82 m- 1.83 m
said on 27/Nov/11
6ft- 6ft 0.5 range seems appropriate.
Big d
said on 12/Nov/11
Looked the same height as 5'10" matthew mcconaughey and shorter than 5'11" James Woods in "Contact"
Dmeyer
said on 5/Nov/11
This Guy never looks taller than 5'11.5-75 and CAN 11.25 but if rwood 189 seen him 183 its possible
carnegie
said on 4/Sep/11
yeah he llooks 6ft barefoot he can be also 6ft.5
Rwood
said on 13/Aug/11
I stood next to this gentleman in the checkout at Central Market in Dallas three years ago. I'm a legit 189 evening so it was easy to gauge his height. This fellow
is not less than 6 ft, Rob's estimate is right on the money.
dmeyer
said on 10/Aug/11
rob this guy never looks 6 ft 0.25 not even in youth he might 6 ft 0.5 in 10 am he has never been over 5 ft 11.75 6 ft
Dmeyer
said on 8/Aug/11
Never looked over 5'11.75-6ft , 6 ft peak his 184 cm claim is. 11am in his 20s now hé is 182
Ryanus
said on 2/Aug/11
After watching Prison Break i thought he was at least 6'3
Dmeyer
said on 28/Jun/11
Rob this has never looked over 5 ft 11 range hé was 5 ft 11.75 to 6 ft peak 5 ft.11.5 now with a chance of 5 ft 11 180 181 cm thé tallest hé looked ever might be 5 ft 11.75
mike
said on 8/Jun/11
in alibino alligator he had boots on and 5ft11 Matt Dillon was just an inch shorter than him. i think he is smaller, maybe just a 5ft11?
Rampage(-_-_-)Clover
said on 27/Apr/11
He's a solid 6"0 or 183cm...this listing isn't necessarily wrong but on Prison Break there were times when the height difference between him and 185cm Wentworth Miller was more than an inch
Vegas
said on 30/Oct/10
with gary godsey in 2005
Click Here
kenneth
said on 21/Jun/09
in pb s4 he looks to have above 1 inch or 1.5 inch less than 6foot 1 miller. i would say 6ft.
steven
said on 8/May/09
i saw him a few years ago in dallas, i stand 6 ft tall and he had about an inch and halph shorter than me he didn't look over 5'11 to me he is a realy nice guy
N.J
said on 10/Apr/09
I've seen this guy once in NY city .I'am 6ft 3 an he wasn't all that shorter so yeah 6ft half inch sounds very accurate to me.
\-_-_-(Hugh)-_-_-/
said on 19/Feb/09
Actually this guy did look a little taller than Christian Bale (183cm) in Equilibrium. I'd say 6ft0.5 is accurate. I wouldn't rule out 6ft1 for this guy 10-20 years ago.
Kugar
said on 25/Dec/08
I chatted up Bill Fichtner on a movie set only a year or so ago. I'm right at 5' 11" and he seemed about an inch or so taller than me. Maybe 6' or 6'1". Nice guy, by the way.
DMEYER
said on 17/Dec/08
he can look as tall as 6 ft in prison break season 3
jim12
said on 16/Dec/08
he looks 6ft spot on...face palm @ tony...
Hugh
said on 9/Dec/08
In a Perfect Storm he looked 6ft2 next to Clooney. I still think that he's a solid 184cm when he stands straight.
Zach #2
said on 6/Dec/08
dont look 6ft in Dark Knight, maybe 5ft 11 max.
Hugh
said on 24/Nov/08
So that's just a character description. They always do that. the 165lbs isn't far off, he's a lanky guy. But 5ft10. Way off. For example James Bond is billed as 6ft when guys like Moore, Connery and Brosnan are all well over 6ft.
tony montana
said on 16/Nov/08
where did they get 6ft 0.25 in from ?? if you watched prison break se 4 ep 6 you will see on mahones(William Fichtner)rap sheet he is 5 ft 10 165 pound !!fact
dmeyer
said on 16/Nov/08
after looking at a lot of pics the guy is about 6 ft , i think he was 1 cm taller 10 years ago so like 6 ft 0.25 and now about 5 ft 11.75 possibly 6 ft with exelent posture
Hugh
said on 15/Nov/08
I thought he looked really tall in A Perfect Storm. He seemed about 4inches taller than Clooney. and like 6 inches taller than
Mark Wahlberg
. I would've guessed 6ft2!
Leung
said on 4/Nov/08
dmeyer, I don
dmeyer
said on 3/Nov/08
you should give him peak height he realy dosnt look weak 184 now 6 ft 0.25 peak 5 ft 11.75 now 1 cm loss in late 40 is possible
voopp3
said on 23/Oct/08
yeah i agree his posture is horrible in prison break, especially now in season 4. i guess it fits in with his character's state
Hugh
said on 11/Oct/08
WIth good posture he's probably close to 6ft1.
Leung
said on 8/Oct/08
Dmeyer, I really doubt that he is that low, Prison Break is not good for assessing Fichtner
dmeyer
said on 8/Oct/08
do you think he could be as low as 5 ft 11.25 these these he look over 1 in shorter than miller
DMEYER
said on 7/Oct/08
he can look five eleven flat a lot on prison break were shoes can be scene i think this guy is 180 181 these days and was near 6 ft 10 years ago he alwais seem 1 to 1.5 in shorter than miller
Hugh
said on 8/May/08
I'd 185cm is his morning height and his a shade over 6ft at night.
edward
said on 18/Apr/08
Hey Zakir ! Thanks for that bit of info. Yeah he is not only a great actor but a very nice guy as well .Go Bill Go !
Zakir
said on 19/Mar/08
I saw him in Dallas, at the gym I workout at. I walked up to him shook his hand and got his autograph. He's a really nice guy. I'm 5'8'' and he was much taller then me definetly in the 6 foot range.
edward
said on 5/Mar/08
Well most of you here think Fichtner is six foot tall or very close to that .But then what about what L.Welch wrote? I cannot figure that out.
Zain
said on 1/Mar/08
He looks shorter then Wentworth on prisonbreak I'd say 184 looks about right
Leung
said on 19/Feb/08
Rob is right, Fichtner is clearly a 6 footer when he stands up straight.
dmeyer
said on 18/Feb/08
rob how tall do you think he is now at 6 pm

Editor Rob
I think if he straightens up he's still near 6ft, he may lose like small fraction 1/4 inch or so by now.
Realheight 88
said on 14/Feb/08
I think he is 5-11.75 at night.
Alex
said on 10/Feb/08
He looked tall in both Go and The Longest Yard. I'd go with 6'0 at least and possibly his claim 6'0 1/2.
dmeyer
said on 4/Feb/08
is 5'11.75 to 6 ft possible for him since he looks a bit shorter than miller ,i coiuld buy 6'0.5 morning 6'0.25 10 am and 5'11.75 before bed making him about 6 ft ,and he was 1 cm taller 10 years ago so 183.5 6'0.25 ,rob i think this guy is 1 cm too high
Joe
said on 25/Jan/08
I believe he is 5'11 and 3/4's. He's about an inch shorter than miller and purcell. 6'1 is innacurate.
dmeyer
said on 24/Jan/08
did look similar height with miller i would say 5'11.75 to 6 ft for this guy and 6'0.25 peak 1 cm loss at 50
Realheight 88
said on 15/Jan/08
He looks a little shorter than wentworth miller on prison break, so 6-0 solid.
JK
said on 27/Nov/07
6 foot SOLID
Leung
said on 24/Oct/07
Anonymous,
Wentworth Miller is only marginally taller than Fichtner.
Fichtner has shocking posture in Prison Break especially this current Season 3 where he is constantly slouching or leaning against walls etc.
On the few occasions when he stands up straight you will see that he is very close to Wentworth Miller in height.
Anonymous
said on 23/Oct/07
dosnt look as tall as 6'0.25 anymore might have been that 10 years ago he looks more 5'11.75 to 6 ft by miller
dmeyer
said on 11/Oct/07
6 ft 0.5 in morning 5'11.75 night
dmeyer
said on 11/Oct/07
i agree most of the time lokks 6 footer but in the longest yard he looks 1 in taller than sandler and william has cowboy boots that means 5'10 for fishtner if he is 6ft he should look near 6'1 in coboy heels and sandler looke only 1 in smaller so 6'1 in shoes so 6 ft for sandler so sandler might have wore lifts or stood on someting a 5'9.75 men shoudnt look only 1 in under a 6 footer in cowboy boots
dmeyer
said on 10/Oct/07
he looked the exact same height as miller in that episode so might a full 6 ft
dmeyer
said on 8/Oct/07
this guy looks 5'11.75 to 6 ft near miller was 6'025 20s and now 5'11.75 1 cm is possible at 51
PJ
said on 1/Oct/07
Walked past me on the Upper West Side of Manhattan approx 2000, my recollection is 5'11-6'.
dmeyer
said on 23/Sep/07
this guy is 6'0.5 in the morning and like 5'11.75 to 6'0 before bed 6'0.25 could be is 10 am height could have been 184 10 years ago
dmeyer
said on 6/Sep/07
i think this guy was 6 ft 0.5 in and probably lost 0.5 to 1 cm since nearnig 50s
Anonymous
said on 24/Jul/07
he looks no more that that in prison break
Logan
said on 12/Mar/07
Yeahh, really don't know what to think about that guy's height. sometimes, for example at tv series invasion or in armageddon he really looks tall, but sometimes (have a look on empire falls) i'm not sure about his real height - thinking more and more that he's fudging his height - using lifts, hiking up his sholders and so on ... but who really knows the truth, maybe he's really a tall guy?
michael#33
said on 12/Mar/07
wow, i thought he was pushing 5'11 after i saw the longest yard. i mean adam sandler looked to be just a little shorter, maybe half an inch or an inch. probably tv playing a little trick on everybody's mind. and maybe something to do with lifts to.
L. Welch
said on 25/Feb/07
I disagree. He is living in some condo homes where a friend of mine stays. I met him in the elevator and I am 5'10. He is much shorter than me. He was shooting
some episodes of Prison Break in Dallas. Let me say again. This guy in no way
hits the 6foot barrier.
Eric
said on 22/Jan/07
I just saw this guy where I work, I was shicked at how much taller he is in real life, He looked really tall, like 6'2.
G-unit
said on 3/Dec/06
Got to agree with ray morton; really great and underrated actor.
And he does look a bit taller than 6'½
D. Ray Morton
said on 27/Jul/06
Fichtner definitely looks this height. I have no trouble believing 6' and change for this guy.
What an incredible (and mystifyingly underrated) actor he is! One of my very favorites.
funkmonk
said on 26/Jul/06
Yep He looked same height as Bale in Equilibrium.
dmeyer
said on 15/Jun/05
i doubt if he realy is 184 because he looks only 3to4 cm taller than adam sandler and also adam is wearing 1 inch heel and william is wearing 2 inches boots so he is 1 inch taller than adam so maybe adam is taller than 5'10''