Tom Wlaschiha's Height
6ft ½ in (184.2 cm)
German actor best known for roles on TV show Game of Thrones (playing Jaqen H'ghar) and films such as Rush, Mr Turner and Enemy of the Gates. On his German agency he was listed as standing 184cm tall. This photo was by Chantelle at a Showmasters Convention in 2015. He had a boot that was a little bit more than my sneaker.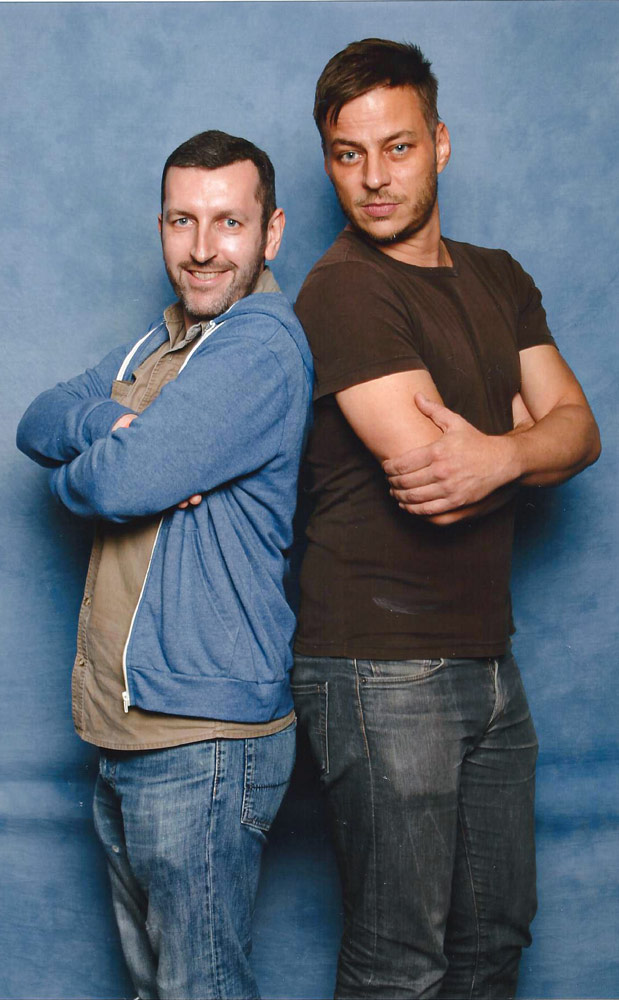 5ft 8 Rob and Tom
You May Be Interested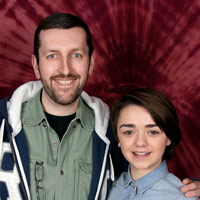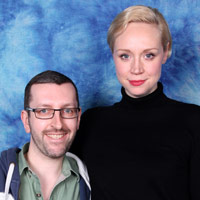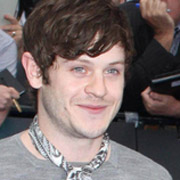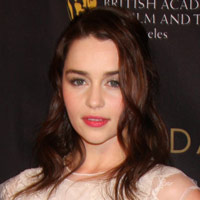 Add a Comment
83 comments
Average Guess (42 Votes)
6ft 0.61in (184.4cm)
Vincent Caleb
said on 6/Feb/21
As listed.
Genau
said on 2/Feb/21
flat 6ft
slim 6'1
said on 18/Jan/21
184-184.5
slim 6'1
said on 11/Jan/21
As listed ✅
Slim 6'1"
said on 11/Nov/20
weak 6'1"
Slim 6'1"
said on 31/Oct/20
184 area
Slim 6'1"
said on 20/Sep/20
186.5 out of bed, 184-184.5 evening normal low
Slim 6'1"
said on 20/Sep/20
Robs listing is close enough
Slim 6'1"
said on 9/Aug/20
184 range
OriginalAnon
said on 8/Aug/20
Rob is standing tall and Tom is not entirely. I think he could be 185cm.

Editor Rob
if I was standing tall I'd be more like
Rob on left
and I'm more like Rob on right with Tom 😉
Public Enemy
said on 7/Apr/20
This is an excellent listing accounting for Tom's slight footwear advantage and having a slightly larger head than Editor Rob. Can look taller due to build.
Animus
said on 22/Dec/19
@James G.
He's lowering his eye level. If it was level, it would presumably be roughly at the top of Rob's head.
Yang (5 footer 8, 172-173)
said on 10/Sep/19
Solid 6 footer German actor...
James G.
said on 26/Aug/19
I don't believe he's standing straight there at all, is that right, Rob?

Editor Rob
I would say we are standing about the same there.
Sorjonen
said on 15/Aug/19
Solid 1.84
Logan M Barringer
said on 13/Apr/19
@natakin174 Wrong. You dont grow throughout the day unless you worded that wrong by mistake.
Natakin174
said on 10/Feb/19
6'1⅛ out of bed.
6'0¼ before sleep.
6'0½ throughout the day.
Bobby
said on 16/Jan/19
Seeing more 6'1 for this guy, but maybe it's the hairstyle that he has. He looks maybe a 1/4 under 6'2 in the mugshot lines.
Mel
said on 11/Nov/18
Solid 6'0
Animus
said on 31/Oct/18
I'd definitely buy 6'0¼ for this gentleman. My best friend is that exact height and he looks similar. I am technically a weak six-footer (I fall ⅛in below at night - in the afternoon I can still measure 6'0 flat) and he'd be nearly a 1cm taller than me; he's a good strong six-footer.
Zampo
said on 23/Oct/18
6'0.25 is fine for Tom.
Animus
said on 14/Oct/18
To my eye his build suggests a strong 183cm, i.e. roughly 6'0⅛. However, it's possible to have the 'typical build' characteristic of a different height. So, for example, I have seen six-footers with a '5'10 look' and vice versa.
Anyways, he is in that 183-184cm zone. I think the average guess of nearly 185cm is almost certainly wrong.
Nik
said on 8/Sep/18
The average vote is not impossible!
Alex65
said on 26/Aug/18
Close to 185 cm, probably 184.7 or 6'0.7. The perfect height.
Rory
said on 17/Aug/18
No idea why people say this guy is taller than 184 when A, Rob has said he isn't having met him.. B,Rob has said he's losing 2cm in posture in this photo meaning really Tom struggles to look 184 considering ...C, he never looks 6ft1 in photos or on film and D, 184 is his actual claim. What more do you need ? My guess is he could fall to 6ft0.25 at his lowest.
Nik
said on 29/Jun/18
Good listing!
Nik
said on 13/Jun/18
Said height is fair!
Tarinator 6'1.75
said on 18/Jan/18
Why does he look 6'1"-6'2" range? He is probably 6'1" most likely. Looks tall enough to claim it.
Psychedelic Earth 187
said on 14/Jan/18
I highly doubt staz Nair would have 1cm on him. And if we're going by mm precision. This guy is taller than staz.

Editor Rob
Nair is taller in person than Tom. He wasn't much over 4 inches smaller than Tom Hopper this day, you could say 6ft 0.75 might be closer.
Animus
said on 24/Dec/17
Seeing him in various stills he generally strikes me as being 183cm tall. It's possible he's taller, though, as the above photo seems to suggest.
Psychedelic Earth 187
said on 19/Dec/17
@editorob, do u think he could be like 184.9cm at his low and 186.8cm out of bed?

Editor Rob
I'd be amazed at that.
Slim 6'
said on 30/Oct/17
184.5 is a great listing.
Rampage(-_-_-)Clover
said on 20/Oct/17
If Pilou is 183-184cm then 184-185cm is arguable for this guy.
Slim 6'
said on 13/Oct/17
THe flat 6' is injustice.
seb1,91
said on 12/Oct/17
6'... no way he's taller than that.
Slim
said on 28/Sep/17
A weak 6'1"(184.5
Capheus
said on 24/Sep/17
He have chance for be 6ft 0.75in with a better posture, Rob?

Editor Rob
no chance, I'm well under 5ft 8 myself here, I remember dropping a fair bit in my spine.
Mark(5'9.5")
said on 27/Aug/17
Tom Wlaschiha looks easily taller than Pilou Asbaek. Here, he isn't standing straight and tilting down, yet he still gives a taller impression than Asbaek.
At the same time, Pilou Asbaek looks a solid 6'0"er than 6'0".
Dmeyer
said on 2/Aug/17
Looks very close to 6'1 in the pic like 6'0,75
Rampage(-_-_-)Clover
said on 2/Aug/17
Rob who looked taller up close this guy or Pilou?

Editor Rob
I'd say Tom looked taller up close
John Davis
said on 31/Jul/17
A man has no height...
Mark(5'9.5
said on 18/Jul/17
Basically, near 6'0.75" is also very arguable. An Easy 184 cm person, Tom is. Nothing less of it.
Mark(5'9.5
said on 15/Jul/17
Rob, could I make a cause for 184.5 cm at times? I don't think he really falls under 184 cm.

Editor Rob
genuine 6ft 1 men are taller than Tom in person, so I feel his agency 184 is perfect for him, I'm sure he has a chance of measuring slid 184 at times though.
Mark(5'9.25
said on 28/Jun/17
Easily in the same range park as John Cena and Henry Cavill.
Rob, this maybe me, but this guy gives a taller impression than Wentworth Miller, Jon Heder (who isn't under 184 cm).
How would Tom Wlaschiha compare to David Tennant even if he's a fraction shorter than Tennant?
samuelcharwick
said on 11/Jun/17
184cm-185cm no more no less
World Citizen
said on 1/Jun/17
Looks exactly 184.
Victor Surratt
said on 29/Dec/16
Very Good listing
Jamie
said on 6/May/16
He's height seems pretty spot on and he did look reasonably tall in GOT. He does look like he weighs 200 pounds of muscle
berta
said on 25/Apr/16
never ever shorter than this when looking at the photo. Does he have a Little higher shoes?

Editor Rob
I don't think any noticeable difference.
datguy
said on 15/Feb/16
spot on listing
Colberto
said on 31/Jan/16
looks a strong 6'0". Looks like he isn't quite 6'1".
mrtguy
said on 30/Jan/16
That's a decent 6 footer!
Aza
said on 15/Jan/16
Good listing!
Crane
said on 14/Jan/16
Another great listed!
Alex 6'0
said on 8/Jan/16
At worst this guy is 6'0. 6'0.5 seems more accurate but hard to say exactly.
a
said on 4/Jan/16
he doesnot look tall in game of thrones :) but from looking on this picture he looks tall
Rampage(-_-_-)Clover
said on 1/Jan/16
I'd believe he'd measure around that this. He has less shoe and still gives a taller impression than Jensen Ackles (who always needs bigger shoes to maintain his 6ft1 claim).
Len
said on 1/Jan/16
A man knows this listing is correct.
Johno
said on 30/Dec/15
Accurate listing.
CD
said on 30/Dec/15
He does 100% look the 184cm his agency gives him next to Rob, maybe because he's lowering his eye level a bit he could appear just 6ft.
Andrea
said on 23/Dec/15
No, he does look a solid 184, even with the "lean"! The fact is that Rob himself said that he dropped 2 cms in the picture... Now, it's hard to say how he would look if they both stood straight, so the picture is quite useless in a sense!
So i'm gonna trust Rob and say that he probably would measure somewhere between 183 and 184!
Big C
said on 22/Dec/15
Andrea sorry if you don't like this but you are being a real a***ole!, I never said he looks just 6'0, I said with the lean he looks just 6'0 flat, maybe 183cm, and that he's looking down a bit (bending his head forward) that's why he is looking shorter, but if he was stood up straight he would look over 6'0, so no I don't think he looks just 6'0 he clearly is a 6'0.5 guy, either you misread my comment or you are doing this on purpose to piss me off or that you despise me! What is wrong with you? Do you hate me or something? have you got something against me? Anyway I don't know why I even bother replying to you, there's no talking to you! You always constantly have a go at me everytime I comment and visit the site, and btw I don't particularly like you either so I guess we're square!
Andrea
said on 21/Dec/15
I knew there was an explanation... Lol
I was talking about the photo to Big Alex the other day and i was telling him "you never know with Rob, he often drops the posture for no reason and at times it's pretty much impossible to tell from the pictures"!
I don't know why you do that, unless he was dropping 2 cms too!
If you're standing 2 cm looser than him, then he's just a decent six foot, like you say!
And no, Connor, he looks over 6' in this picture! It's more than just 4 inches... I thought his hair was a bit less than that, so maybe it is not 4.5 inches but over 4 inches for sure!

Editor Rob
he's not at his tallest either of course, but it is hard to judge sometimes with a back to back how the person might stand, sometimes I can get a sense and adjust quickly.
Example
Good vs Looser Postures
.
You can see me doing that with these girls
Alexandra
,
Charlotte
,
Shaffer
,
Christine
.
If I feel the other person alter posture I can quickly drop height in hip/back as well if I'm facing the camera straight on. It's more unnatural to forcibly compress your back, and since it's not a lean, can be harder to tell.
Sometimes I can't catch an actor drop height in time, like Callum Blue - literally just as Malcolm was about to snap the picture he dropped a bit of posture...
Andrea
said on 21/Dec/15
To me, he easily looks over 184, at least HERE... He has at least 4.5 inches over Rob, who is 5'8.25! That would make him nearer 185 than 184!!! Unless his hair is fooling me and the top of his head is lower than i think...

Editor Rob
in person he looked near his claim, I'd say his hair was nearly 2cm style.

as for my height, I'm dropping 2cm myself in my back here.

Big C
said on 21/Dec/15
He looks 6'0 flat with Rob because he's leaning, but with better posture he will look a 6'0.5 guy I think.
TJE
said on 20/Dec/15
He'd be a solid 184 with better posture.
Alex 6'0
said on 20/Dec/15
The hair could be adding a bit but I'd say 6'0.5 seems fair for this guy
Aaron zamora
said on 20/Dec/15
How much height does his hair give him? That's the exact size that my hair is! Can you please comment on this.
Moke
said on 19/Dec/15
Looks like he's slouching quite a bit..
Big C
said on 19/Dec/15
Looks 6'0.5 with Rob
pablo77bar(184cm)
said on 19/Dec/15
Sorry Rob
More chances of him being near 6'1 than 6ft
Andrea
said on 19/Dec/15
I don't know how much his hair actually give but he can look more 185 in this picture, which is quite surprising, considering i wouldn't have guessed him much over 6'! Rob, could he be 6'0.75 range?
Munky
said on 10/Nov/15
Seems right. He usually looks closer to 6'1 than to 6'.
Andrea
said on 9/Nov/15
Rob, i'm curious, did he look as big as the 184 challenger?
I wouldn't have guessed him over 6'...

Editor Rob
a decent six foot range, he may well measure 183-4 zone
Sawyer 5ft10.5in
said on 4/Sep/15
I think that is 6.05-6.075 range
linke
said on 7/May/15
I remember watching him in Pura vida Ibiza. Had guessed him at 6'1.
Rampage(-_-_-)Clover
said on 5/May/15
SA/AUS/NZ also
Sam
said on 5/May/15
Seems a pretty accurate listing.
Andrea
said on 4/May/15
Well, she has claimed 168... So, this is another case of an italian actor/actress downgrading themselves by an inch?

Editor Rob
she can pull off nearer 5ft 7 than 6...although I wouldn't rule out 168 range completely as she may well measured that.
Balrog
said on 3/May/15
I have guessed him at 6'0'', I wasn't so far...
Amaze
said on 3/May/15
Good actor and listing quite tall as well
Rampage(-_-_-)Clover
said on 3/May/15
They tend to me more accurate in places like Germany with the CV heights and whatnot. He may even have been measured.

Editor Rob
well they usually give cm values and some american/uk places don't list half inches...they just round up.

Actually there are far fewer american (larger) agencies who even bother listing profiles/resumes for actors. The UK/Australia/Europe seem far more open...
Andrea
said on 3/May/15
Rob, how tall do you think this italian actress is?
Click Here

Editor Rob
somewhere in 5ft 7 range maybe.