Wai Ching Ho's Height
5ft ½ in (153.7 cm)
Hong-Kong born actress, best known for playing Madame Gao in the Marvel TV Universe.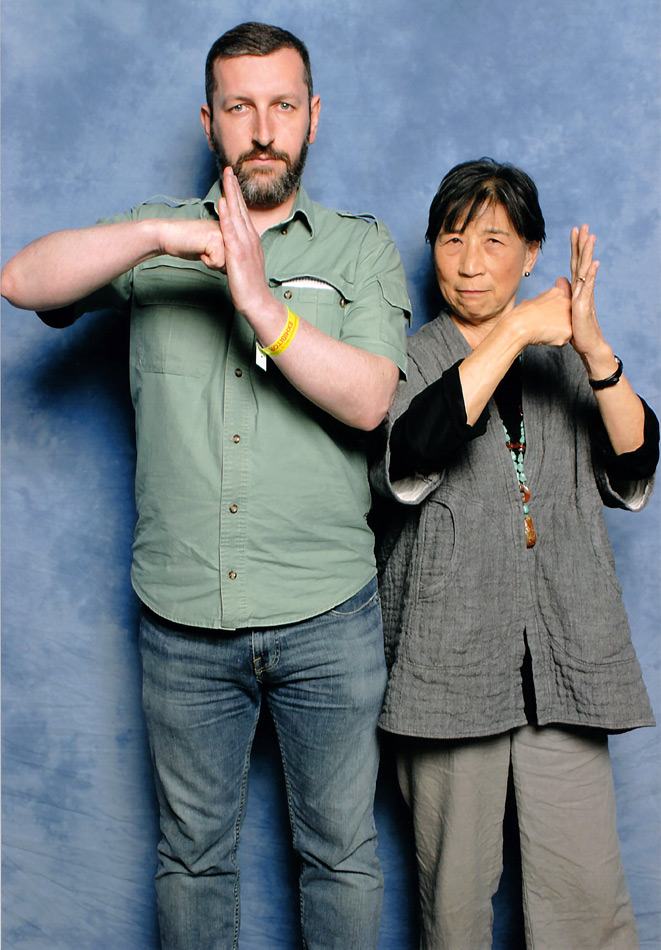 5ft 8 Rob and Wai Ching @ LFCC 2017
You May Be Interested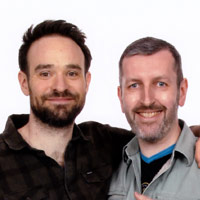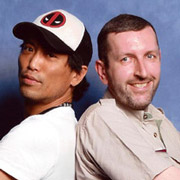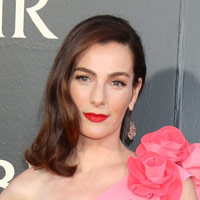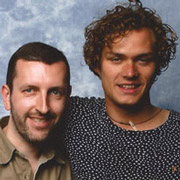 Add a Comment
26 comments
Average Guess (16 Votes)
5ft 0.27in (153.1cm)
Miss Sandy Cowell
said on 1/Oct/20
Wai looks way smaller than that. I thought she was between 4ft10 and 4ft11 - and I still do! 🤔
4ft10.75.
Bobby
said on 16/May/18
@Slim, well, Rob's average is 5'8.5, so he'd be close to his average at 5'8.25.
Bobby
said on 1/Dec/17
She's that tall? I legit thought she was under 5ft tall, and more like 4'10.
Slim
said on 19/Sep/17
Tbh rob, she's just as much over the 5'0" mark as you are over the 5'8" mark.
Not sure about shoes though.
Nik
said on 30/Aug/17
@ Sandy Cowell
That was a great page request for Dolly-Rose Campbell by the way. I hope everything went well at the pain clinic yesterday and that you and Christopher are OK in light of what you told me yesterday.
@ Gladstone Screwer
Thanks for that Gladstone. Having a look around this historic city would certainly be a good idea!
Nik
said on 29/Aug/17
@ Sandy Cowell
OK. I look forward to it mate!
Cheers!
Sandy Cowell
said on 29/Aug/17
@ Nik and Gladstone:
I am about to get ready for my fortnightly meeting at the pain clinic so I'll see you boys later!
Just for the record, Helen Flanagan is on TV on the Corrie repeat, pretending to be a solicitor in order to save Gemma, a new favourite of mine, from some bully-girls!
I thought that might remind you, Gladstone, of your sweetcorn!
Good old Helen - she's really growing up! She also looks quite tall next to 5ft Gemma, played by Dolly-Rose Campbell, who I have tried to have put up on celebheights recently! (Hint, hint Rob!)
I wish you all a thoroughly pleasant day and I'll join you later! By for now! 😉
Nik
said on 28/Aug/17
@ Sandy Cowell
You were up late last night! I missed Rob's moderation last night, but not tonight as you can see!
@ Gladstone Screwer
Harrogate is a very prosperous place, it's a very nice town! I have not been to York races but I have been past it on the York ring road! There are adverts for it on this site. I also like the fraud adverts where the bars go up on the advert!
Nik
said on 28/Aug/17
@ Sandy Cowell
No problem. I am only being honest in saying things that I mean, in many ways coming onto this website as a regular has enhanced my life considerably and becoming friends with you has been amazing!
Also we are both coming up to our first year on this website, can you tell me what your first comment was and on what date it was?
It is great of Rob to allow us to have personal conversations on here, it enhances my experience a lot as I am sure it will do with everyone. I am sure Rob enjoys reading a lot of what we have to say!
@ Gladstone Screwer
I am a Leeds United supporter so I am well versed to misery, although not so far this season, which makes a change because there usually is quite a bit! I have always had a lot of time for West Ham, they are a good club!
Cheers!
Sandy Cowell
said on 28/Aug/17
@ Nik - Thank you for saying nice things about me! I am also very happy to have a friend like you! 😊 PS 🐩💨
@ Gladstone Screwer - Good morning! 🌁 You're up early! Rob was also up early and has already updated the 'Latest Comments' page, so I will have some fun with that later! 💻💺
You are right, Gladstone, in saying that Rob is photogenic; I've thought that myself many times! He gets pictured with stars, who earn money partly from looking good, yet they never outshine him! Rob - you're a lucky so and so!!!!
Thanks also for saying nice things about me! I, too, am very pleased to have you as a friend! 😁 PS 🌽
@ Both of You:
I wish you a terrific August Bank Holiday! This'll be the last public Holiday this year UNTIL CHRISTMAS! 🎄 I'm quite nutty about the annual festivities!
Cheers guys! Bye for now!
Indulgence Time!
🍔🍔🍔 🍩🍩🍩 🍦🍦🍦 😀😃😁
Sandy Cowell
said on 27/Aug/17
STONESCREWERNIKGLADSTONESCREWERNIKGLADSTONESCREWERNIKGLADSTONESCREWERNIKGLADSTONESCREWERNIKGL
Well boys, I can't wait to see Nik's reaction to being taken for a 5 foot 1 inch Pixie! The Pixie-heighted person is me Gladstone, and Nik is 5ft7.5!
I see that the 'owner' of this page is of that sort of height herself! I gave her 5ft and half an inch yesterday when I voted, I believe!
I agree that it is very good-hearted of Rob to allow for our frivilous conversations on his great celeb height website! It's great as we can get to know each other like that! I just had my eyes peeled at how short a 5ft6 girl looked, shoeless on a beach, next to actor Jason Behr. I've already done a write-up on Jason, but I don't yet know who the girl is so I will look out for the credits at the end. The film is repeated tomorrow morning at 11 on the 'Horror Channel' so I'm planning to see it properly then. It is called 'Dragon Wars' and seems quite entertaining. The girl was in an institution as she claimed she'd seen monsters - and that is how I picked up on her height! They were describing the poor thing who, apparently, is wanted by the more intelligent of the species! Yes, I think the film will have its share of laughs as well!
So we are at the start of another week yet again; in just four more of these 'weeks', I'll have known the site for a whole year and at the end of October, I will have been a regular, visiting at least once a day!
Bye bye for now!
🙆😊😁😄😟💨 😕😷😬😤😵 😂😂😂😂😂 Have a great week!
Hi Sally! I'll be writing VERY soon! 😉
Nik
said on 27/Aug/17
@ Gladstone Screwer Hi!
No problem. Well we could put faces to names when there was a "User Heights" page, but it was a luxury that Rob can no longer give us due to the amount of commitments he has in his life. Rob gives us a first class service despite having a lot on and we are all grateful for this, he also allows personal interactions which is a fantastic enhancement to this great site.
I am 41 years of age and live in West Yorkshire, I am 5'7.25" - 5'7.5"! You are very much on the tall side but not spectacularly tall, not an awful lot of people are! It is interesting that you live near the West Ham ground, you must come from the "East End"! You don't live awfully far from my friend Sandy, who lives just outside London!
It was very good of you to help a 90 year old woman who had dropped her purse, things like what you did make the world much better!
👍
Nik
said on 25/Aug/17
@ Gladstone Screwer
I do feel lucky that Sandy is my friend! I am also lucky to have found this website and so many other nice people.
How tall are you Gladstone?
Cheers!
Nik
said on 25/Aug/17
@ Gladstone Screwer & Sandy Cowell
Thanks for that Gladstone. I have been friends with Sandy for nearly a year now and I must say that I really look forward to speaking to her every day. She is a nice person who is interesting to talk to and I like her values as a person, her boyfriend Jim is also a nice person too.
You are a good man too Gladstine, thanks for that!
👍👍
even
said on 16/Aug/17
5 feet flat
Nik
said on 15/Aug/17
@ Gladstone Screwer
I think you are funny, in a good way of course. I Also like your banter with my friend Sandy!
Cheers!
Flyin
said on 8/Aug/17
Keep the beard Rob,definitely en Vogue. I struggle once below 5'3, I can tell when some aren't 5'0 though, 5'1 in the morning I take it.
Jacob
said on 5/Aug/17
Rob grew a beard rob has gone tottal bad ass mode! XD awesome picture by the way
Johno
said on 4/Aug/17
She will mess you up
Blake
said on 4/Aug/17
Rob, if you look at challenger 14.1 who is in the 5 ft 1 range I can't see anymore than 5 ft for this actress
Editor Rob: yes, of course she's at least an inch shorter than that lady, but trying to figure if she was 5ft 1 or 5ft 0.5 is harder, maybe it is best 5ft 0.5...
Adam
said on 4/Aug/17
Legendary pic
Andrea
said on 4/Aug/17
Height chart maybe? She certainly doesn't look any less than 8 good inches shorter...
ArnieFan
said on 3/Aug/17
Awesome actor. Genuinely scary.
Slim 182 cm
said on 3/Aug/17
She is a 73 year old lady.. I'd give 5'1.5-5'2 peak, and 5'1 now.
Andrea
said on 3/Aug/17
I guess that 5'1 is more a peak listing? She looks 5' at the very most, here...
Editor Rob: she could look 5ft to 5ft 1 range, may have lost 1/2 to 1 inch, but it is hard to say
Christian-6'5 3/8
said on 3/Aug/17
I think it's a bit more than a 7" difference, Rob (assuming there was no footwear advantage/disadvantage)
Editor Rob: roughly the same, but she could be under 5ft 1...now, maybe 20 years ago a solid 5ft 1 range