Will Tudor's Height
6ft ½ in (184.2 cm)
English actor best known for playing Olyvar in Game of Thrones, Sebastian Verlac in Shadowhunters: The Mortal Instruments and Odi in Humans.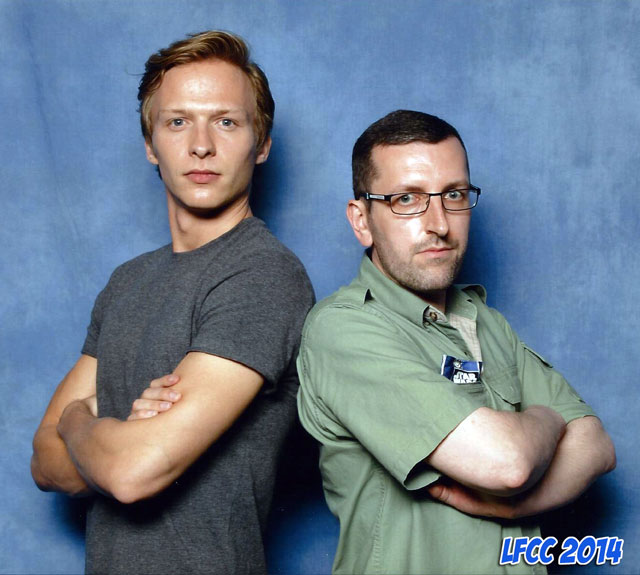 5ft 8 Rob and Will @ LFCC 2014
You May Be Interested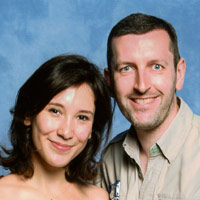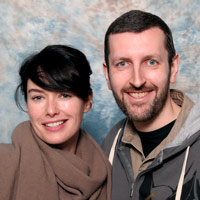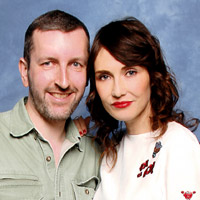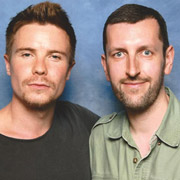 Add a Comment
36 comments
Average Guess (29 Votes)
6ft 0.46in (184cm)
slim 6'1
said on 11/Jan/21
Solid 184cm
Progking184
said on 19/Dec/20
Solid 6'0.5 guy probably and is that height in the evening/low, i drop a little under 6'0.5 at night but he could easily pass for 6'1-6'2
Jake
said on 23/Nov/20
Doesn't look the full 6'1" but maybe 6'0.75" is possible Rob? I wouldn't go any lower than 6'0.5" range.

Editor Rob
he can look pretty close to
Sope Dirsu
who claims 6ft 1...
6ft 0.5 or 0.75 might be possible, not a full 6ft 1 or 6ft flat
Nik Ashton
said on 7/Jul/20
Very Legit!
Yang (5 footer 8, 173, Aries)
said on 6/Jun/20
Around 183.5cm and 184cm range. He is one of actors I do know shares same Birthdate with me other than Exwife of Bradley Cooper... Well, he is exactly 2 years older than me as My DOB is April 11, 1989 (Tues)...
Daniel Ryan
said on 25/Apr/20
Yes I'd go with 184cm. I've got an eye level at 5 foot 8 and measure the same pretty much.
Canson
said on 11/Apr/20
Avg guess looks good. 6'1-6'1.25 out of bed 6'0.25-.5 afternoon height
Sandy A Cowell
said on 11/Apr/20
🎂🎈😄🎁 Happy 3️⃣3️⃣rd Birthday Will! 🎁😄🎈🎂
Congratulations to Will Tudor, who turns all the threes, 3️⃣3️⃣, today!
Six foot and half-an-inch. 😁🎉
🎂🎈🎉🎁🎂🎈🎉🎁🎂🎈🎉🎁🎂🎈🎉🎁
F97
said on 9/Aug/19
@Jordan87 a person with a 5'8" eyelevel would measure considering average eyelevel 6'0" 1/2. A flat 6 footer would have an eyelevel of 5'7" 1/2 om average
F97
said on 9/Aug/19
Rob just wondering, how likely is 6'0" flat for this guy?

Editor Rob
I think the odds are lower...in person much more 184 range I'd have guessed.
berta
said on 11/Jul/19
184,5 range is my guess
Nik
said on 19/May/19
Good listing Rob!
Oneiroi
said on 31/Mar/19
Nothing lees than a strong 6ft 0.5in
Peter 180cm
said on 31/Dec/18
183-184 range for sure,probably just 6'0.25.
Scott
said on 20/Aug/18
I must have missed him in Game of Thrones.
184cm seems bang on. Not quite the full 6'1.
Nik
said on 25/Jul/18
@ Bobby
Actually, I agree!
Nik
said on 10/Jun/18
This seems right!
Zampo
said on 11/May/18
Good listing. 184 cm flat. He looks roughly 1/2 inch taller than me based on the height chart. The 5'10 line is at the exact middle of the forehead, which in my case would be 5'9.5. No way is he only 6ft, wouldn't even go as low 6'0.25, at the same time wouldn't go any higher than 6'0.5. Just because Rob has stated there is a possibility Will's footwear may be a little more, I think he would be an excellent candidate for a 6'0 3/8 listing!
Jordan87
said on 5/Feb/18
His eye level is at 5'8, this normally yields a 6 foot tall guy. Also take his hair away he doesn't make it over 6'0-1/2"
Bobby
said on 18/Jan/18
Seeing more 6'1 than 6ft for this guy.
Rampage(-_-_-)Clover
said on 16/Sep/17
I get a slightly taller impression from this guy than Tom.
Sandy Cowell
said on 19/Mar/17
What an interesting surname to have and it seems rather befitting that this young lad should have starred in something historical, even if it is something I haven't seen yet! 😭
I think 'Game of Thrones' was a series based on the Plantagenet era. It certainly sounds it! It is something I would love to see as I only seriously got into this era after I left school! My exams were based on the Tudors and Stuarts!
Then I will be able to give this fellow a proper informed guess; until then he gets 6ft0.5.
Rampage(-_-_-)Clover
said on 7/Dec/16
Rob, he looks taller with you than Tom Wlaschiha...
Editor Rob: Rampage, both are quite similar in person.
Rory
said on 14/Dec/15
Rob, he can look nearer 6'1 than 6'0..186.5cm out of bed ?
Editor Rob: I think he looks near to 184cm, not as tall as 6ft 1 in person.
pablo77bar(184cm)
said on 24/Nov/15
Here I see a 6'1 guy
Rob,does he had any advantage over you ?
Editor Rob: my sneaker 0.75, his shoe anywhere between 0.75 and 1.
his hair might reach 6ft 1, but he's got at least half inch of to knock off.
TJE
said on 8/Apr/15
Strong 6'0 at worst.
joe 193cm night
said on 27/Feb/15
6ft 0.5in (184 cm)
Hypado
said on 23/Feb/15
Will Tudor's height is 6ft 0.5in (184 cm). Perfect listing.
ray
said on 28/Oct/14
6'0.5 is good, He looks a good 4 inches taller so at worst he is a legit 6'0 range guy
delvin
said on 9/Oct/14
nevermind he looks about 183 5 cm
delvin
said on 24/Sep/14
he looks about 6'0 3/4 compared to you
lelman
said on 17/Sep/14
About 4 inches taller than you. Somewhere around 6ft suits him.
Sam
said on 17/Sep/14
Does look accurate listing. Looks skinnier and younger here than he does on GOT.
Danny
said on 16/Sep/14
He looks 6'0 with shoes on.
Andrea
said on 16/Sep/14
Similar to the 184 challenger guy or closer to Alex, Rob? He looks about 6' range with you...
Judd
said on 15/Sep/14
yeah, he's 184cm, no doubt about him...