Will Yun Lee's Height
5ft 8 ½ (174 cm)
American actor best known for roles in films such as The Wolverine, Red Dawn, Die Another Day, Elektra and tv show Witchblade. On the website Solitary Pheonix he states
"I am 5'9"
. In this photo I'm wearing ¾ inch Skechers, whilst his boots were 1.3-1.4 inch range.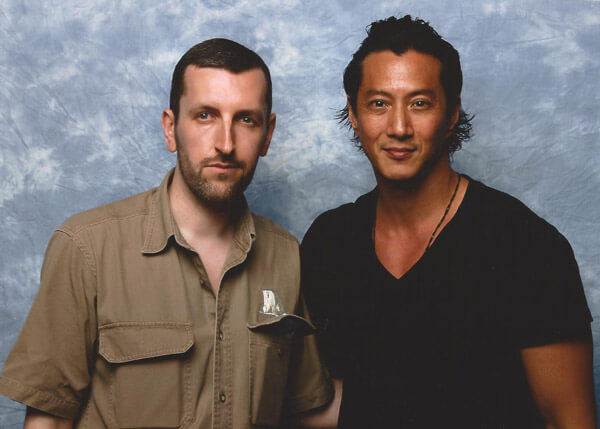 5ft 8 Rob and Will @ LFCC 2013
You May Be Interested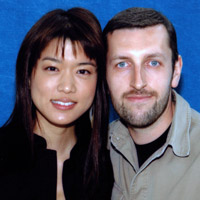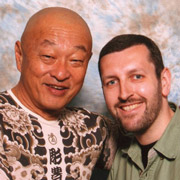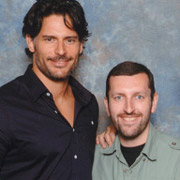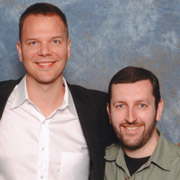 Add a Comment
48 comments
Average Guess (23 Votes)
5ft 8.79in (174.7cm)
JohnMoore-162cm
said on 26/Jun/20
Nothing more than 174 cm
Nik
said on 4/Jun/19
I can see why the average vote is so high!
Junior Hernandez 1990
said on 25/Aug/18
Lee is at least same height with Rob accounting 0.6 more shoes than Rob.
MAD SAM
said on 14/Jul/18
Rob maybe 5'8.75" upgrade ? Personally I think he's very close to 175 cm !
khaled taban
said on 26/Jun/18
174cm no more !
Nik
said on 11/Jun/18
He is no more than 174 cm! 5'8.5" tops, possibly 5'8.25"!
Zampo
said on 19/May/18
I guess people are not reading the description regarding the footwear advantage? Rob is even leaning here. Nothing more than 174 cm, 173-174 cm range. 174 cm in the afternoon is a fair assumption.
Bard
said on 12/Nov/17
5'8.75 prob.
Bobby
said on 5/Oct/17
Even with the footwear advantage, this guy clears 5'9. He looks 177cm (5'9.75).
Editor Rob: he looked roughly 5ft 9, barefoot I would give him 5ft 8.5...makes sense beside Ricky Yune and Pierce Brosnan in that James Bond film.

Of course I might be dropping more height and he could be shorter...
MisterManletMick
said on 23/Sep/17
Rob its obvious that he is almost the exact same height as you he just has more hair which gives the illusion of extra height.
aknawkneemoose
said on 6/Jul/17
looks 5'9 to me with you rob
Editor Rob: he has a significant footwear advantage, I believe he'd measure around 174.
Rampage(-_-_-)Clover
said on 24/Jul/16
Looks 174/175cm to Rob's rock solid 173cm
berta
said on 9/Jun/16
rob is verry strong 173 and this guy beside him look 1,5 cm taller. i Think he is 175
Johno
said on 14/Mar/16
Rob looks like a model there, Will looks around 5'8.25.
youssef 5'8
said on 8/Aug/15
It's so confusing because in "the king of fighters" he looked the same height as maggie q while sean faris looked solid 4" or more taller than her so sean faris is at least 4" taller than will and he's listed here only one inch taller ,something is wrong with their listings here for sure
mr.rashid
said on 15/Jul/15
@Editor Rob,
Rob, How tall do u think Ian Anthony Dale is?
with Will yun lee
Click Here
with Daniel Dae-kim
Click Here
with Michael jai white
Click Here
from looking at these pics he could b 5'10.5-10.75" range
maybe weak 5'11", but he's certainly not 6ft!
(as he's listed that on most sites)
[Editor Rob: yes a weak 5ft 11 is what he can look]
2toes
said on 30/Mar/15
This is practicaly the total average height for a South Korean guy nowadays.
Andrea
said on 1/Dec/14
Rob, if he's got 0.6 inch more shoes (at least) than you, how can he be 5'8.75? He looks about that, if you don't consider the shoe advantage... Take away 0.6 inch, and he probably is not much different than you!
Anyway, here's an interesting picture with Hugh:
Click Here
Hugh is losing some height, if he'd stood "straight" maybe he'd be 4.5-5 inches taller? Will at 5'8-5'8.5 and Hugh at 6'1-6'1.5 probably is fairer...
Rampage(-_-_-)Clover
said on 5/Oct/14
He looks 175-176cm
NECULAIE
said on 9/Sep/14
he could be 5.9.70(1.75,5), but I believe in you rob, you met him
Danimal
said on 5/Sep/14
Yeah, he's a legit 5'9" guy.
Sam
said on 4/Sep/14
Looking tough there Rob! I think this guy does give a shorter impression on screen...I thought he was 5'7"-5'8" range. A likeable actor but I haven't seem in him a good movie or show yet.
loko
said on 17/Jul/14
5'9 is accurate
5'10man
said on 28/Jun/14
5'9 is fair
avi
said on 13/Aug/13
@Editor Rob: it wouldn't surprise me if he dipped below 5ft 9 a little, but I'm not certain, I give him his claim.]
Rob you're like me a bit. My friend says 6'3 and he can seem it as I only saw 2 or 3 guys who had 2-3.5 inches on him during college.but you said difference between me and him was 2 inch area. So he can't be more than 6'2.5 and that's assuming I'm 6'0.3 and I'm 6'0 flat . So why do we give guys taller than us their claim even when we stand next to them and look decently tall (taller than we should) is it cause we may feel shorter in everyday walking and standing next to them? I mean we don't take pictures every day to judge differences!
[Editor Rob: people generally round up their height than down, but you still will get people who drop fractions as it seems no point in mentioning '1/4 or 1/3rd' inches outwith a site like this.]
avi
said on 11/Aug/13
@Rob i think he wouldnt be over 5'8.7 without the advantage look where your head is! with his half inch advantage he has trouble edging you out. he may be 5'8.5. a solid inch is more noticeable than this unless he is slightly slouching and you didn't match posture.
[Editor Rob: it wouldn't surprise me if he dipped below 5ft 9 a little, but I'm not certain, I give him his claim.]
Byron T.
said on 8/Aug/13
Looked around 5'7'' in ''The Wolverine.'' I didn't expect him to be this tall.
Amoney
said on 7/Aug/13
Tao okamoto is taller in wolverine
Ras
said on 2/Aug/13
Rob is leaning more here, Will's got footwear advantage, I think 5'8.25 is possible.
thorterr
said on 2/Aug/13
hes defo 5ft 9 ,,yes rob grins liek a cheshire cat if its a sexy woman beside him
Mark
said on 1/Aug/13
Maybe it's the picture or something but Rob you look really tired here.
[Editor Rob: well, up at 4am friday to catch 7am flight to london. Spending several hours sightseeing, shopping, visiting museum, then at 5pm queuing up to get into show at 6pm, and this was last photo that night at 8.30pm, so pretty tired :)]
1.85 m, 83 kg
said on 31/Jul/13
Apologies, I've changed my mind. After more analysis, he's 1.74 m.
legit177cm
said on 28/Jul/13
rob with his footwear i see 4 cm difference which makes him 177 cm guy.
1.85 m, 83 kg
said on 28/Jul/13
There's a half inch difference here, take into account footwear, he's the same height as Rob.
LG69
said on 28/Jul/13
At most, Will looks 1" taller than Rob, but with the .5" footwear advantage, he is likely 5'8.5".
MaskDeMasque
said on 27/Jul/13
@50
There's about an inch and half difference there so 5'9.5, plus Will has half an inch advantage in footwear. 5'9 is correct.
avi
said on 27/Jul/13
@50 says on 8/May/13
More like 5'8
Can't be he's inch 1/4 taller than Rob here he'd still be .75 minimum taller than Rob if he didn't have the advantage. So yeah could be 5'8.8 or something but 5'9 seems right
Ali
said on 27/Jul/13
Rob thats definitely more than one inch even with his extra foot wear.
1.85 m, 83 kg
said on 27/Jul/13
A clear 1.73 m.
Phantom
said on 27/Jul/13
Legit 5'9"
50
said on 8/May/13
More like 5'8
chris175
said on 17/May/09
clearly 5-8.5 minimum, 5-9 looks right, some rediculus claims here, glenn is a strong 5-7.5 here maybe even 5-8 depending on his sleeping patterns
glenn
said on 17/May/09
5-5.5 it is.i had lifts in my socks.
glenn
said on 16/May/09
gee.he could be 5-9 and im 5-8.cause he lost some height,not clear on how much.and i did too.so im 5-7 here.but by saying he is 5-8,then that would be his evening height.
James
said on 16/May/09
looks about 5'6.25 with a slouc. I think he's loosing a good 2 inches with his bad posture in the pic.
miko
said on 16/May/09
Could be 5"8.
Pierce Brosnan hansome guy
said on 15/Feb/09
I saw Die another day, Lee Will Yun is Korean, Pierce Brosnan is about 6'1.3" , In compare both that I did, Pierce is 185-6 is right and he is 170 I think.
dj
said on 9/Jan/08
saw him... at least a couple inches shorter then me and i max out at 5'9 3/4's