William Hurt's Height
6ft 2 (188 cm)
American actor best known for roles in films such as Body Heat, Broadcast News, Kiss of the Spider Woman, Children of a Lesser God, The Big Chill, Mr Brooks, A History of Violence, Syriana, A.I. Artificial Intelligence, Dark City and Robin Hood. In a 1996 newspaper it mentioned
' "Six-foot-two, eyes-of-blue is what I'm fighting," Hurt says of the sex-symbol image.'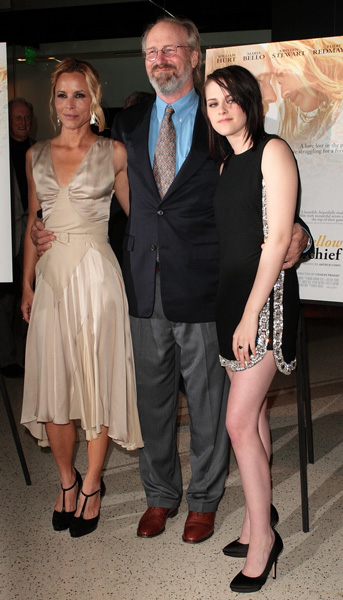 I was a lousy athlete because, until I was 16, I was short and chubby. Then I grew 6 inches in one year, and I was tall and gangly.
You May Be Interested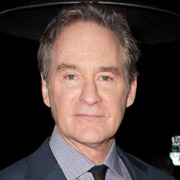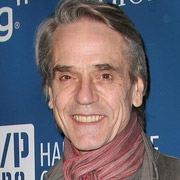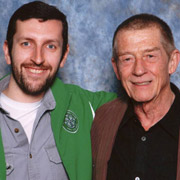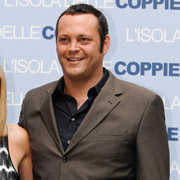 Add a Comment
79 comments
Average Guess (10 Votes)
6ft 1.85in (187.6cm)
Rampage(-_-_-)Clover
said on 3/Sep/20
Sinclair, good possibility that Kline was also 6ft2
Sinclair
said on 12/Aug/20
Hurt seemed a tad shorter than Ted Danson in Body Heat. I'd go along with a legitimate 6'2" listing for Hurt's peak. In The Big Chill, Hurt and Kevin Kline seem rather equal in height, especially when they are walking together, side by side. At times, Kline appears taller than Hurt but I think Kline had both a footwear advantage and superior posture to Hurt.
Miss Sandy Cowell
said on 20/Mar/20
🎁🍻🎈🎂 Happy 7️⃣0️⃣th Birthday 🎂🎈🍻🎁
Congratulations to William Hurt, who is three score years and ten today!
I've seen him on the Big Screen twice; the first time was in 'Body Heat' and then over 20 years later, I saw him in 'The Incredible Hulk', playing Liv Tyler's father and yes, he's a good deal taller than Liv's real Dad, Steve!
William gets a Birthday guess for 6ft2. 😄👍🎉
🎁🍻🎈🎂🎁🍻🎈🎂🎁🍻🎈🎂🎁🍻🎈🎂
talker
said on 27/Nov/19
i stood next to Hurt at the HArd ROCK CAFE in NYC back in the 1980's i;m 6'1" and was a full inch taller than me.6'2" is correct for that time.When i met him he was with actress Marlee Matlin whom he was dating at the time.
Rampage(-_-_-)Clover
said on 10/Nov/19
188cm peak, 187cm now
Rampage(-_-_-)Clover
said on 18/Sep/19
Rob, could he be closer to 186-187cm range today?

Editor Rob
I feel that could be getting likely 187ish
Junior Hernandez 1990
said on 16/Nov/18
6'2 peak
6'1 1/2 now
Rampage(-_-_-)Clover
said on 6/Oct/18
Today he may well be at 6ft1½
Stephen B
said on 5/Oct/18
I would estimate his height at 6' 1.5" peak, no more. He looked an inch shorter than Ted Danson in Body Heat. Good looking guy and great actor.
Steg
said on 15/Jun/18
He looked shorter than Will Tudor in AMC's Humans
CDS
said on 7/May/18
Yeah he didn't look a full inch taller than Kevin in Mr brooks but he did look taller, by maybe a half inch, which confirms my height estimates for both actors -- 6'1" for hurt, 6'0.5" for Costner.
berta
said on 1/May/18
same height as kevin kline and didnt look anywhere near 1 inch taller than cosnter in mr brooks. maybe a fraction. this guy could be legit 187 and fraction under that by now. He looks 188 but beside klin and costner he really didnt look it
CDS
said on 14/Mar/18
My bad I thought I was on the Kevin Kline thread. To be clear Kline looked taller than Bill hurt in the big chill so Kline s listing is good but 6'1" for William hurt
CDS
said on 14/Mar/18
Was taller than Bill hurt in the 1983 film "the big chill". I actually think hurts height should be lowered to 6'1" and this listing is correct
JJAK
said on 2/Oct/17
Very tall 6 2 you see far too much of him often barefoot in bodyheat and a few other raunchy flicks.
He was about 6 2 in big chill great movie tall cast goldy beat him but thats about it.
Still over 6 1 in inc hulk, also history of virulence and some other flick forget title.
Rampage(-_-_-)Clover
said on 3/Sep/17
He's probably 187cm today
berta
said on 13/May/17
i think this guy was 188 at prime but not anymore. the guy is probably close to 187 today. half inch loss today the guy is 67 years old if i remmeber correctly
Sandy Cowell
said on 1/May/17
What a lovely picture above!
That has somewhat subdued my hump with him for being false to his screen daughter, Liv Tyler, in the film 'The Incredible Hulk', which is on my TV as we speak!
Joking apart, I didn't half notice what a huge height he was just now compared to the shrimpish Tim Roth!
I certainly won't go any lower than 6ft2 for this big guy!
Rampage(-_-_-)Clover
said on 4/Dec/16
I think 189cm looked arguable in The Big Chill and Children Of A Lesser God but then in later stuff like History of Violence, Syriana etc. could look more 187cm. So could look across B-D, IMO
Rampage(-_-_-)Clover
said on 30/Nov/16
Rob, where would you place Hurt?
A) 191cm/189cm
B) 190.5cm/188.5cm
C) 190cm/188cm
D) 189.5cm/187.5cm
E) 189cm/187cm
F) 188.5cm/186.5cm
G) 188cm/186cm
Editor Rob: Rampage, Hurt at times I kind of think could look a weak 6ft 2. Maybe he has lost a half inch by now, a 31 year old William was probably nearer C than E.
Rampage(-_-_-)Clover
said on 16/Oct/16
Peak: 188cm
Today: 186.5cm
Rampage(-_-_-)Clover
said on 20/Jul/16
Looks marginally shorter than Lee Marvin but the ground might be uneven. He looks 6ft2 range in most things he's in. Might be more 6ft1½ today though
Rampage(-_-_-)Clover
said on 23/Apr/15
More 6ft1 range in the above picture though.
Rob is it possible that he's little below this today?
AlexMahone
said on 9/Apr/15
In "Gorky Park" (1983) he was taller than the late Lee Marvin, so 188cm is highly possible.
Click Here
Rampage(-_-_-)Clover
said on 10/Mar/15
I still wouldn't rule out 188cm for Kline
Rampage(-_-_-)Clover
said on 24/Feb/15
Rob, do you think Hurt at peak edged out Kevin Kline?
[Editor Rob: yeah I think he might have, although the whole Kline doing alexander technique for posture might have meant he could apear in the 90's just as tall. ]
jtm
said on 25/Nov/14
shorter than samuel l jackson and kevin kline. he was never 6'2.
Arch Stanton
said on 23/Nov/14
Yeah he seemed pretty natural in a lot of his roles Sam. In Body Heat he looked 6'2 as usual.
jtm
said on 2/Nov/14
i would be surprise if he was ever over 6'1.
Sam
said on 28/Oct/14
I suspect he's lost a little height being in his 60s.
I think he's become a more interesting actor, he played so many callow, shallow guys in his heyday like his characters in Broadcast News or Body Heat that that seemed like was just his persona. He's gotten more interesting, saltier in smaller character roles like Mr. Brooks, A History of Violence or even Changing Lanes.
Rampage(-_-_-)Clover
said on 25/Oct/14
The Big Chill should be on that list. Looked an honest 6ft2 standing beside Jeff Goldblum. He's probably a little under that mark today, pushing 65.
Arch Stanton
said on 17/Oct/14
Mr. Brooks, Into the Wild, Dark City and The Incredible Hulk also probably worth adding. Any of those!
Arch Stanton
said on 17/Oct/14
Rob can you add a picture and Kiss of the Spider Woman, Children of a Lesser God, A History of Violence, Syriana, A.I. Artificial Intelligence and Robin Hood?
Sam
said on 15/Oct/14
He looked shorter than Samuel L. Jackson by nearly 2 inches in Changing Lanes.
Judd
said on 11/Oct/14
In the big chill he looks sometimes as tall as Kevin Kline (6'1.5") and others just an hair below.
I would say they were both 6'1.5" in 1983 and today they're both in the 6'1" range.
I'm not sure Hurt ever been a full 6'2"...
Hypado
said on 8/Jul/14
in "I Love You to Death"
Keanu Reeves - 184cm
William Hurt - 188cm
DaveC
said on 14/Aug/13
Look at Hurt next to 6'1" Reeves in "I Love You to Death" Just about 1" taller, making him 6'2", right with K.Kline
Rampage(-_-_-)Clover
said on 31/Jul/13
Looked no taller than Costner in Mr. Brooks, at times even a hair shorter. Heading towards 6ft1.5 today for sure. But in the 80s he was probably 6ft2. Looked it in Broadcast News.
"William Hurt's height: 6ft 1.75in (187cm)"
"Peak height was 6ft 2in (188cm)"
Phantom
said on 28/Jul/13
Looked more like 6'1" in The Incredible Hulk.
Maximus
said on 26/Sep/12
6'1" at the most.....he was only an inch or two taller than sigourney weaver...definetly not 6'2" or the difference would have been greater....still tall by hollywood standards.
Rikashiku
said on 4/Jun/12
We can comment now?
[Editor Rob: yes!]
John
said on 10/Feb/12
Kewin Costner was taller than him in Mr Brooks, at least in some scenes
gvigo
said on 6/Feb/12
Looks the same height than 1'87 Kevin Kline in minute 8 of this video
Click Here
steven
said on 11/Jan/12
6'0.5 max and 6'1 peak.
Rampage(-_-_-)Clover
said on 23/Sep/11
6"1.5(187cm) today.
Solid 6"2 in his prime though, possibly 189cm, Rob?
LAN Jiao
said on 16/Sep/11
he was only 0.5inch taller than kevin costner with a close up picture i see. maybe just 6ft1 today.
Sam
said on 10/Aug/11
Looks about inch shorter than Samuel L. Jackson in Changing Lanes and noticed that he was a bit shorter than 6'1" Michael O'Keefe in Too Big to Fail. He may be shrinking slightly although his posture doesn't look bad overall:
Click Here
Rampage(-_-_-)Clover
said on 13/Jun/11
I reckon nowadays he's fluctuating between 187cm-188cm
Rampage(-_-_-)Clover
said on 2/Jun/11
Could be more 6ft1.5 range now
Lenad
said on 29/May/11
I reckon more 186-187cm today
thebad7
said on 23/May/11
Another low-key but highly effective performer. I liked him best in 1981's EYEWITNESS. Saw him most recently in the second season of FX's DAMAGES. Back in '81, he looked to be at the minimum 6'2" tall, and I could buy 6'2 1/2" for him in his younger days; now, he looks to have kept that height as he still looks at least 6'2". Standing face-to-face with THE WIRE alumus John Doman in DAMAGES, who is most frequently listed at 6'3" (an accurate listing, I believe), Hurt looks to be just a wee bit shorter. He has a lankiness to him that reminds me of Josh Hartnett somewhat. 6'2" sounds right for Hurt.
tb7
Rampage(-_-_-)Clover
said on 20/May/11
Not sure on 189cm
Bon_
said on 9/May/11
at peak surely 189 cm
Lenad
said on 2/May/11
Looked 1 inch max taller than Kevin Costner. Id say 6'2 max
Rampage(-_-_-)Clover
said on 30/Apr/11
Is 189cm peak possible Rob?
Bon_
said on 8/Feb/11
6'2.5 more like it
Hugh 190cm
said on 30/Jun/09
188cm minimum peak. More likely 6ft2.5. Today 188cm max and maybe 186-187cm?
Frank2
said on 13/Jun/09
Back in the early 1980s, I was in a market when Hurt walked in. I walked over and said hello. He was definitely 6'2". Also, no personality. He seemed uncomfortable that I recognized him. Some actors are flattered people recognize them. I once ran into Roscoe Lee Brown at my local market, walked up to him and told him how much I admired his work. He was a nice as can be and then told me a couple of funny stories regarding working with John Wayne in THE COWBOYS. Sadly, Brown died a couple of years ago.
yoyo
said on 13/Jun/09
kidding me.. he use to peak 6ft1.5 during the 1980s.. now his claim uograde to 6ft2.. no way.. at over age50 now i suppose his a little under 6ft1 at night. just reach 6ft1(185cm)in morning. i watch vantage point have clearly see him had an inch lower than legit 6ft2 matthew fox. if his 6ft2 that makes fox 6ft3. an i right?
yoyo
said on 7/May/09
i was thought his peak height was 187, now about 186..
Steve 6'1.25
said on 18/Apr/09
I saw him in an old movie with a young Keanu Reeves (6'1) and he was at least an inch taller than him. In Mr. Brooks looked the same height (or maybe a bit shorter?) than Costner (6'1)...probably he shrunk...
el toppo
said on 28/Feb/09
ok guys, something wrong here. Just watched Mr Brooks and at no point was Hurt taller than Costner. Costner always had at least an inch on Hurt.
WWellsfry
said on 17/Feb/09
I was an extra in a live tv play with Wm Hurt in 1981 and saw him again at an event in Orinda CA in 2006. I spoke with him for a few minutes and had a photo taken. I'm just a bit under 6'2" and Mr. Hurt is slightly taller than I am--my best estimate is 6' 2 1/2."
Hugh
said on 5/Oct/08
No less than 6ft2.
ny
said on 14/Aug/08
saw him @ sundance in january- a legitimate 6'2.
maximus
said on 19/Jun/08
I say an accurate hieght is 6'1".....look at his height comparison to sigourney weaver.....fairly close.
Ivan 6'2.25
said on 1/Mar/08
He look to be 6'1 next kevin costner
ed
said on 17/Feb/08
BigChillis on right now...he is 3 in shorter than Goldblum and about the same height as Beringer
dmeyer
said on 7/Feb/08
i think solid 6'2 peak 6'1.25 to 6'1.5 now he is nearing 60 people loose noticable by then 6'2 peak 6'1.5 now
dmeyer
said on 6/Feb/08
i doubt william is 1 in taller than costner so more 186 187,at some point costner loks taller but he has 2 in caterpillar so just about 6'3 in shoes i think hurt could be 6'1.5 now 6'2 peak
Gonzalo
said on 5/Dec/07
Here he looks very similar in height to Kevin Costner in this pic. But Costner is closer to the camera so in my opinion Hurt could be slightly taller, about 1 cm
Click Here
Ed
said on 25/Oct/07
He looked shorter than Kevin Costner(6ft1) in Mr. Brooks by about a half inch, and then at other times they were the same height. On another note, Dane Cook was a good inch shorter than Costner. I really don't think he's 6ft2, more like 6ft1 or near to it.
Anonymous
said on 1/Aug/06
He looked close in height to Lee Marvin in Gorky Park.Marvin was 6'2'' by all accounts so Hurt must be about the same.
talker
said on 18/Apr/06
i saw William Hurt in NY some years ago and he walked by right next to me,i thought he is much taller than he looks onscreen.I'd say he is at least 6'3".
I dont know why he would say he is shorter.
Gonzalo
said on 28/Mar/06
Hurt is 6`2. He was a 5 or 6 cms shorter than Jeff Goldblum in the Big chill. He is slightly taller than Kevin Kline so I think he is clearly 1`87-88cm. And a very good actor indeed
Glenn
said on 23/Mar/06
Never saw him,but Id say 6-2.
Bill
said on 22/Mar/06
William Hurt is 6-1 to 6-2 I know this because I used to know one of his stand-ins who is 6-1 to 6-2
Ed
said on 20/Mar/06
I just watched A History of Violence last night, and I always thought William Hurt was taller than 6ft2, more like 6ft3 to 6ft4. But, in the final scene of the film when Viggo Mortensen's character goes to see him, and they embrace and stand face to face, there doesn't seem to be more than a 1 inch difference, between the two. Now this seems really odd to me, because I always thought, Viggo was more like 5ft9.5 to 5ft10 barefoot, at least that's what he seems, not 5ft11. So, if he is 5ft11, with shoes he would be 6ft, with cowboy boots, which is what he wears in the film he'd be 6ft1. So, William would only be about 6ft1 barefoot, and 6ft2 with shoes. I know this seems like nitpicking, but I just thought the guy was way taller. I always thought he was up there with Tim Robbins and Jeff Goldblum, and other tall actors who came on the scene in the 1980's. I guess Viggo really is 5ft11, I was just skeptical because of the almost identical heights of Orlando Bloom, Ian Mckellan, and Sean Bean in the Lord of the Rings Trilogy, all who I thought were in the 5ft10 range.
Thomas
said on 24/Dec/05
Uh-uh, no way! I'm 6'1 7/8" tall (6'2") and when William Hurt stayed at the hotel in which I work, the very nice New Yorker towered over me by at least 2 inches. No lifts. No boots. Normal shoes. He also is one of the only people I've actually heard use the word "schmutz" (schmootz?). The rental car that had been delivered for him was pretty dirty since it had rained the night before. He said he wasn't worried about the schmutz on the car, heheh.
[Editor Rob: surely not! A clone, an imposter, 6ft 4???

I remember you'd met Josh Hartnett and thought he was basically same height as you, so this is puzzling how you saw Hurt as being near 6ft 4...

Anyway, in a recent Guardian interview he described himself: ("the 6ft 2, blue-eyed, white-Anglo-Saxon-Protestant idiot" is how he puts it)
]