William Petersen's Height
5ft 10 (177.8 cm)
Peak height was 5ft 10 ½ (179.1 cm)
American actor, best known for playing Gil Grissom on CSI: Crime Scene Investigation. In film he appeared in Manhunter. On the official CSI site he was listed as 5ft 10.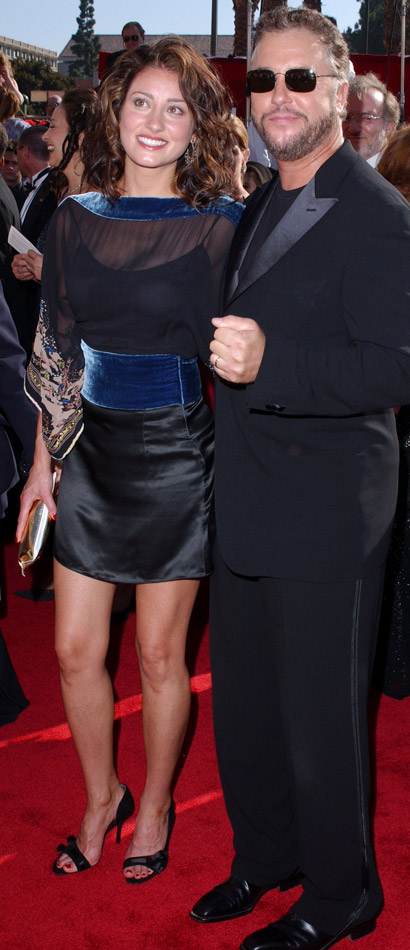 Photos by PR Photos
You May Be Interested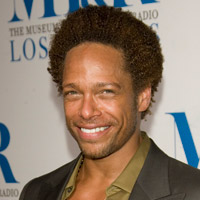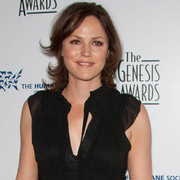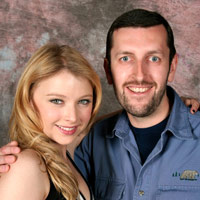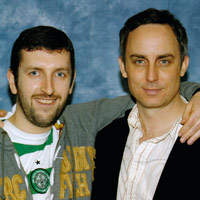 Add a Comment
42 comments
Average Guess (6 Votes)
Peak: 5ft 10.75in (179.7cm)
Current: 5ft 9.92in (177.6cm)
Miss Sandy Cowell
said on 22/Nov/20
I had no idea there was an '86 version of 'Manhunter' - until now. All the guys who have played Will Graham have been on the attractive side, though I'm sensing that Petersen's take on him is a touch angrier than Hugh Dancy's and Edward Norton's!
5ft10.5 peak;
5ft10 now. 😁
Ian C.
said on 2/Dec/17
In To Live and Die in L.A. he seems on the short side. Like, five foot eight tops.
Mayfield
said on 5/Oct/17
I thought he pulled off a full 5'11 in Young Guns II, but then again, people like Emilio Estevez and Christian Slater aren't known for their great sizes.
JJAK
said on 15/Aug/17
Strong average to above average especially when taking into account bowlegged and tall costars.
He made a good early career with very tall even freakish tall guys he never looked less than average.
Was a common boot wearer that is how he could pull off a 6 ft look as he often did that and 80s hair.
He seems to always claim 5 10 so I guess hes the 1 guy who rounds down or got measured low.
mike
said on 12/Jun/16
I had him in a class (screenwriting) in 1978 in Chicago--he was not short---probably 5 11. maybe shorter now, I am sure. He was bowlegged---but 5 11 if you ask me.
5'11'
said on 28/Oct/15
Always looked 5'11" to me but wore boots a lot in many movies...especially in 2 live in die in L.A. 1985....
judd
said on 2/Oct/14
5'10" in my opinion
Martin
said on 20/Apr/14
Did not look more than two inches shorter than Laurence Fishburne. So 5'9.5 at the lowest.
Click Here
Click Here
Rocky
said on 20/Nov/13
Not sure if you can say he's not even 5'10''. He looked clearly taller than 5'8''
Mark Wahlberg
in Fear. Unless Mark is only 5'5'' to 5'6''.
wmptsn
said on 28/Aug/12
Met the man twice--it's a stretch if he's 5'10", more like 5'8". I'm 5'5" and he was barely taller than me, both of us wore sandals. He is stocky, wasn't fat at the time but he's put on weight since early 2011.
Rocky
said on 30/Nov/11
180 lbs my ass, lmao. More like 215 lbs.
5'8.18758596
said on 4/Jul/11
Johann, your pic is no longer available, it was either randomly removed or it was deemed top secret, lol.
manitobaboy
said on 31/May/09
Mislie: One inch is 2.54 cm. I'm 181 cm, a hair over 5'11" but not close enough to 6' (183 cm) to say I'm 6' (although I know I could claim it and get away with it).
Where did you get 1.56 from? What converter are you using?
mislie
said on 3/Feb/09
any converter will show that 5ft11 is nowhere near 180cm. It's only 1.56.
Stiffelio
said on 14/Jan/09
His fansite lists him at 5'11". So I would assume that to be a maximum height and nowadays he should be around 5'10" barefoot.
Paul 178cm
said on 19/Aug/08
I think you've hit the nail on the head with this height. 179 in his prime (See To Live and Die in L.A. I love this movie. ) and 178 in CSI. In Live and Die he often wears these cowboy boots which seem to give about 2 inches. No movie today can match that movie in realism and toughness.
edd
said on 21/Jun/08
To Live and Die LA - 1985 is on...Will Pete definately 5-10 compared to other actors...his partner who gets killed is huge like 6-6 and just towers over him...Peterson is about 2 in. shorter than John Tuturro.
Anonymous
said on 22/Dec/07
He looked around 5'10-5'11 in Fear.
Chance
said on 8/Aug/07
Billy is 5'10" at most. He really isn't tall. Yes in CSI, Marg makes a comment about him being a 5'11" workaholic, but that doesn't mean he is that height!
Stiffelio - I agree that on his own he looks like he's taller. He has broad shoulders, and is pretty chunky, so maybe that makes him look bigger. But when you see him next to his co-stars, he doesn't look at all big!
Bad Radio
said on 9/Jul/07
Viper tom hanks is over 6 ft.If i'm right Tom is about 6'0.5 or 6'1.
Drew
said on 11/May/07
He's officially listed as 5'10" and he looks 5'10" next to his co-stars on CSI.
Stiffelio
said on 30/Apr/07
This guy keeps confusing me. On his own he does have the look of a BIG guy, aroung the 6ft mark. But then he also just looks marginally taller than George Eads, whom Rob has wisely downgraded to below 5ft 10in. I'd grant the benefit of the doubt to Peterson only because he has such bad posture and walks bow-leggedly. I'd still buy him being 5ft 11in.
Viper
said on 30/Apr/07
Tom Hanks looks 5-11 to me. Peterson 5-10.
Bad Radio
said on 29/Apr/07
There's no way he's 5'10...i mean he looks like a 6ft dude.Like Tom Hanks.
Editor Rob
said on 22/Mar/07

I got around to watching some CSI after a long while.
Petersen can sometimes look barely same height as wallace langham - a 177cm guy in person - and langham can look very close with george eads in height...
Langham is taller than archie kao, I stood talking to both those men one time.
linda
said on 6/Mar/07
I would say he is 5'11 because his co-star Marg said something about it in one ep.
but people shrink when they get older soooo
Lmeister
said on 3/Jan/07
I really doubt that they would list him 5'10'', if he'd be 5'11''-6'1''. I certainly is 5'10''...
MD
said on 8/Dec/06
Eads is definitely shorter. Like I said in his thread, the 5'10" is the very top of the scale for Eads, and that's being generous.
leonari
said on 7/Dec/06
SOMETHINGS WRONG: HE IS way TALLER THAN 0.5 INCH THAN GEORGE EADS!!!! EITHER EADS IS SHORTER or Peterson more in the 6 foot department.

Editor Rob
one of them might wear lifts, I know Petersen is close in height to Glenn Morshower in one episode I recall and I think in the same episode (plane death) he looked a solid inch on eads...

yeah, there could be still another tad to go from Eads though, I am waiting to watch some old csi to compare with couple of geezers I've met
Viper652
said on 1/Nov/06
College football heights are fudged by 1-2 inches all the time. Pretty sure that 6-1 is a fudged height.
Jean-Andre
said on 8/Jul/06
William L. Petersen is 1 inch (this case, 2 cms) taller than Sammy Sosa quite visibly in the picture above, certainly not equal height. Petersen could never wear elevator shoes though; he would break his legs when walking.
Either one is 5'11 1/2 (181.5 cms) or one is 5'11 2/3 (182 cms). One can not be both.
6'3=190cms, 6'5=195cms
matt
said on 8/Nov/05
I just watched a movie called "Cousins" (1989), in which Petersen stars opposite Ted Danson, Isabella Rosellini and Sean Young. He wore large heeled boots through the whole film, and still appeared much shorter(3-4" at least) than Danson (self-proclaimed 6'2") in the few scences they shared. Danson wore very flat shoes by the way. William seemed barely taller than the two female costars, both around 5'8", special footwear negated as they were all wearing high heels. I like William Petersen, but I have my doubts about him ever being over 5'10".
Viper652
said on 7/Nov/05
Rob, Sammy Sosa is 5-10, not anywhere close to 6-0. Ive seen him up close in person and hes 5-10. Also looks 5-10 on TV anyway. William looks about the same height, maybe half an inch taller. Id give him 5-10-5-10.5 based on the picture.
Stiffelio
said on 21/Oct/05
William Petersen is exactly the same height as George Eads. I saw an episode of CSI where they were arguing facing each other at close range and they looked exactly the same height. The shot then pulled back and you could see both men's shoes, which coincidentaly seemed to be of the bulky, high heeled leather type thet might have in-soles. To me though these to guys look around 6 ft, or else all the ladies in the show are really short.
CelticDi
said on 16/Oct/05
Most men lie about their height, come on! My own husband has 5'11" on his driver's license, though I tower over him at a factual 5'11". I would say Billy is about 5'11", also.....not 6'1".
SH
said on 13/Jul/05
I think he is more like 6'2'' (he states he is 6'2'' when he gets into a car in CSI - i know this is only character), his eye level is clearly above the rest of the actors in CSI, he is clearly considerably taller that Eads and Petersen (who a probably both 5'11''). He seems a at least 3'' above them. And before the height conspirators get going, I think it is fair to call Eads and Petersen 5'11'', not the "I am only 5'7'' and I towered over the guy" – come on, no body believes this rubbish now, we all now real people need to compensate as well as celebs.
J.
said on 18/Mar/05
For the heck of it, I did some dancing around on the internet at William and I conclude that he's 5'11". It just makes sense and that is the height that he is listed on even the most intimate fan websites.
Mr. R
said on 16/Mar/05
Not only is Petersen wearing boots, but he has those special cuffs which help to hide his "high heels". On most websites, he is listed at 5'11", which I find suspect. He is also the same size as George Eads, who was listed at 6'1", but is now listed at 5'11".
J.
said on 16/Mar/05
This is a weird one. One night, a friend and I were watching the film "Hard Promises" on Showtime some time ago. She remarks, "Wow, I didn't notice the guy from CSI was so tall". Opposite petite Sissy Spacek, he looked like a giant. Yet, I noticed something. In the film, he had on this cowboy boots which just made him appear towering. I'm not sure of his actual height, but I'm suprised to see that he's shorter than what he seems. 5'11" doesn't seem off for him. It's easy for a 5'11" guy (especially one with dough) to make himself appear taller than 6 feet. Hell, I do it all the time. ;-)
Smoke
said on 16/Mar/05
I would say that he's no shorter than 6'0". Farina is still a pretty tall guy and now into his 60s, and he may well have been closer to 6'2" at his peak, in Manhunter I recall Petersen being around an inch shorter than Farina. Therefore it's somewhat possible that Petersen too might have been 6'1" at his peak, but I agree that there's no way he's 6'1" anymore, because Sammy Sosa struggles to hit the 6'0" mark and is pretty much same height as Petersen in their pic.
matt
said on 16/Mar/05
On the show, Catherine once called him a "5'11" workaholic." Also, the CSI website says he's 5'10". I'd say somewhere around there. He's at least a few inches shorter than his 6'1" costar of Manhunter Dennis Farina.
Lmeister
said on 15/Mar/05
If U pay attention to Williams shoes U will see that they are boots. I went through some backstage pics of William and he is keen to wear the same boots quite often. At his peak he could have been around 6'0'', but nowadays I think that he is bit shorter and compensates it by wearing boots.