Woody Strode's Height
6ft 4 (193 cm)
American actor, football player and decathlete best remembered for roles in films such as Spartacus, Once Upon a Time in the West, The Professionals, The Man Who Shot Liberty Valance and Sergeant Rutledge. In a 1960 article it mentioned that he still did 200 pushups a day to maintain his 6ft 4 inch frame at a trim weight of 205 pounds. In the book 'Goal Dust' Woody mentioned his height, saying
"Kirk is only five-feet-seven or eight, I'm six-four, so I had to crouch down to make it look like a fair fight."
You May Be Interested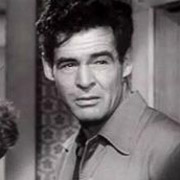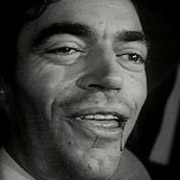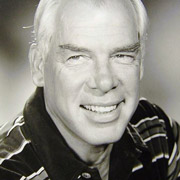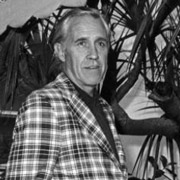 Add a Comment
23 comments
Average Guess (18 Votes)
6ft 3.68in (192.2cm)
Tall In The Saddle
said on 29/Oct/20
Strode had a shredded, broad frame, long limbs and long, lean muscle. A lot of guys claim no serious weight training which isn't always true but it's very believable in Woody's case. Just good genetics, maintained by old school fitness and strengthening practices.
Strode reminds of a boxer, Cleveland Big Cat Williams. He also claimed no weight training which is in line with the era he fought in, when weights were rejected by trainers. Big Cat was heavier set but still naturally so. He was shot in the stomach during an altercation with a policeman, dropping from 220 lbs to just 160 lbs. He built himself back up carrying 80 lb bales of hay on a cattle ranch. A much more difficult task than lifting conveniently concentrated 80 lb weights in exact, repetitive movements.
Here's Big Cat
Click Here
Arch Stanton
said on 11/Aug/20
I do 200 pushups most days currently too! I've built up to doing 85 pressups in one go, I struggled with 30 when I started! I typically do sets of 50 spread out through the day, gives you more energy and mental alertness, ideal for learning music and languages as I am!
Tall Sam
said on 24/Apr/19
Like that he called out Kirk as nowhere near his 5'11" claim, though I think Kirk might've been between 5'8"-5'9". It seemed like in anecdotes that Woody was a straight shooter though. Also he is the namesake of the Toy Story main character.
Rampage(-_-_-)Clover
said on 29/Nov/16
Could look 194cm...
Rampage(-_-_-)Clover
said on 15/Apr/16
Click Here
Click Here
Could easily pass for the Rock's dad in these pictures. People's Eyebrow in the 2nd!
movieguy
said on 5/Feb/16
Clint Eastwood looks just as tall in Rawhide episode they did together. No one doubts Woody was 6'4'' but some doubt Clint being 6'4'' myself included at times.
Arch Stanton
said on 17/Jun/15
Yes, spot on Rampage, a very strong resemblance with Reddick in particular.
Rampage(-_-_-)Clover
said on 16/Jun/15
He looks like Dwayne Johnson and Lance Reddick's love child...if they had been born a century or so earlier
Arch Stanton
said on 15/Jun/15
Watching him in The Professionals I also thought he looked nearer 220-225 pounds. If you consider that Clint Eastwood was around 215 in the 1970s too..
Modeus
said on 13/Jun/15
probably the most badass black actor of all times
Ian C
said on 9/Dec/14
Possibly the most naturally heroic-looking actor ever. No barbells or steroids, either. Just a very fortunate set of genes.
Strode was one of the first four Black men to play in the NFL, but had a short career, and may have failed because of injury. He seems to have had very little body fat, and consequently would have had difficulty absorbing hits. If you watch him move in the background in some scenes in The Professionals, he sometimes walks with a slight limp.
Sam
said on 27/Oct/14
I'm sure he weighed a bit more a couple years later. In The Kingdom of Spiders, I'd guess he was close to 220 lbs.
Sean73
said on 4/Sep/14
205lbs!?I would have guessed 225lbs.The best 205 pounder in cinema history.Clearly 76" in his prime too.
Gonzalo
said on 13/Aug/14
Tall man. He had an amazing body. 1`93 for him seems accurate
Arch Stanton
said on 1/Aug/14
His role in Shalako was as an Apache chief but he didn't get much screentime and was barely recognizable. Montalban was another chief in it! My strength is late 60s and early 70s cinema so I'm more aware of roles of that era than most people!! Good call on Sergeant Rutledge too.
Sam
said on 1/Aug/14
Another interesting fact is that Woody was one of the very few actors who the legendary John Ford was always nice to and one of the only ones he permitted at his deathbed. Ford was often was pretty terrible towards his stock-players, John Wayne and Henry Fonda, and worst to Ward Bond, Andy Devine and, his brother, Francis Ford.
I thought in Liberty Valance, Strode does look as listed but its pretty good proof Wayne still having been close to 6'4" in 1962 as they look quite similar height, depending of course on Wayne's footwear.
Sam
said on 28/Jul/14
Yes, please add The Man Who Shot Liberty Valance and Sergeant Rutledge, which was his best known leading role (I guess both he and Jeffrey Hunter are the leads)...I've never seen Shalako, Che!, The Revengers or The Italian Connection...
Arch Stanton
said on 26/Jul/14
@Rob, don't you remember his memorable roles as the Apache chief in Shalako alongside Sean Connery and opposite Holden and Borgnine in The Revengers?
[Editor Rob: not watched anything with woody that recently]
Arch Stanton
said on 25/Jul/14
Thanks Rob, but you might want to add American football player, decathlete and actor, best remembered for roles in films like Spartacus, Once Upon a Time in the West, The Professionals, The Man Who Shot Liberty Valance, Shalako, Che!, The Revengers and The Italian Connection.
KROC
said on 24/Jul/14
Easily 6'4. Exceptional athlete as well.
Sam
said on 24/Jul/14
Thanks for adding, Rob...His 6'4" height is more or less verified I think. While filming The Professionals, Burt Lancaster who would show off his strength to co-stars was repeatedly bested at physical tests by Strode. Due to his time and place, he was unfortunately cast a lot as the "noble savage" kind of character, but he played the complex title character very well in Sergeant Rutledge.
Chaz
said on 24/Jul/14
He was about the same height as Ron Ely,and very good Athlete
iyolo
said on 23/Jul/14
The photo is epic :)