Anastacia's Height
5ft 2 (157.5 cm)
American Singer. There was a quote in an The Age -
"What a surprise, then, when the door of Anastacia's hotel suite is flung open to reveal that the owner of this window-rattling voice is a tiny thing - not much more than 150 centimetres tall - in 12 centimetre platform boots, which she proudly shows to me as her entourage of stylists, PRs and managers file out into the passageway. "See," she honks, "if I walked in here in trainers, you'd be, like, 'Omigod, you're a midget"
.
She has also said
"Well, I'm 5ft 3"
and on twitter
"I am 5'2" pusing 3" haha"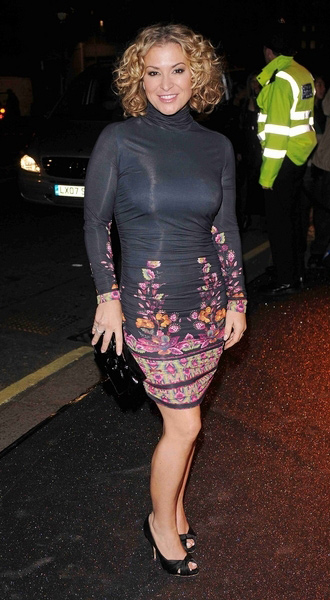 Photo by PR Photos
[One thing I'd change] The length of my legs. I'd love to be taller, but at least my body is evenly proportioned and I think that makes me look quite tall, when actually I'm only 5ft 6ins.
-- The Express Newspaper
You May Be Interested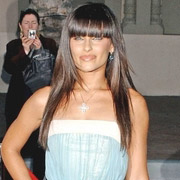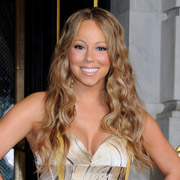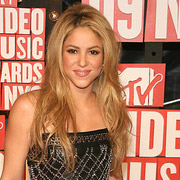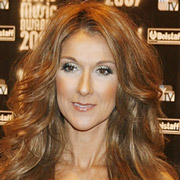 Add a Comment
18 comments
Average Guess (5 Votes)
5ft 1.8in (157cm)
berta
said on 24/Mar/19
that 5 foot 6 claim must have been a misprint, its to extreme.
Gracian
said on 31/May/18
Please Rob, add Anastacia to the pop singers category.
lee168cm
said on 19/Dec/17
Seems shorter next to Melvin odoom who you have at 5'5" she was in three inch heels and still a bit shorter than him in basic shoes which probably give an inch. Looked two inches shorter. My guess is 5'1"
David
said on 24/Jul/14
Oh my word!what a really goodlooking gal she has always been!I think i read it somewhere that she was only 5ft tall so suprises me on here she's listed at 5ft 2 perhaps, she really is.
marla singer
said on 30/Jul/12
Don't know why, but I always thought she was tall
Isaac H
said on 12/Jul/11
I saw her in concert and she was 5'2-5'3
Elle
said on 25/Oct/08
I honestly thought she'd be like 5'9/5'10.
Editor Rob
said on 7/Sep/06
"Well, I'm 5ft 3"
Anonymous
said on 31/Jul/06
i saw her with fearne cotton and fearne was nearly a head bigger
johnny5
said on 7/Jun/06
Tionne T-Boz is 5ft2 and 1 inch taller than Anastacia gettyimages 2003 celeb basketball game
[Editor Rob: This, I wouldn't say boz was taller]
ForensicNYC
said on 24/May/06
5'10" Prince Charles cracks a joke with 5'2" Anastacia and 5'0" Kylie Minogue...
Click Here
Sue
said on 19/Mar/06
She looks much taller than that. Say, 5'4" She carries herself well I think.
cheryl
said on 18/Mar/06
in one magazine they said that "this pocket-sized singer stands at 5.3."i am so sure that she is way shorter.she looks like a midget.i'd say under 5.2!
lolly
said on 28/Dec/05
i honestly think anastacia is shorter than this.She is always in 5 inch heels minimum and still appears tiny, (not 5'7 as she would be if this really was her height!!).
There's a pic of her and Dolly Parton (who i think is around 5foot) on getty images. Anastacia is shorter than her. Ok, Dolly's heels may be a bit higher, but not by much as Anastacia is always in massive heels herself.
sunbeame
said on 5/Nov/05
Watching the MTV awards and when she was presenting an awatd/being interviewed on red carpet she looked SO tiny - she was totally dwarfed by everyone else. AND she was wearing huge heels. So from that i would guess she is smaller than stated here?
sunbeame
said on 3/Nov/05
Just watching her present an award at the MTV awards and even in big heels she did look incredibly tiny! When standing next to some other people she was totally dwarfed by them! From that i would guess she could be smaller than 5'2.5
Z.
said on 12/May/05
In Instyle magazine she said she always wear heels becuase she is only 5'3.
[Editor Rob: yeah she is close to it]
Cooky
said on 12/May/05
My friend has shown me a photo of her,standing next to Anastacia,and Anastacia looked more than 5ft 2.5 in that pic.About 5ft 3.5.