Fabolous Height
5ft 11 (180.3 cm)
American rapper, known for songs such as "Into You" and "Can't Let You Go". He has claimed to be 5ft 11.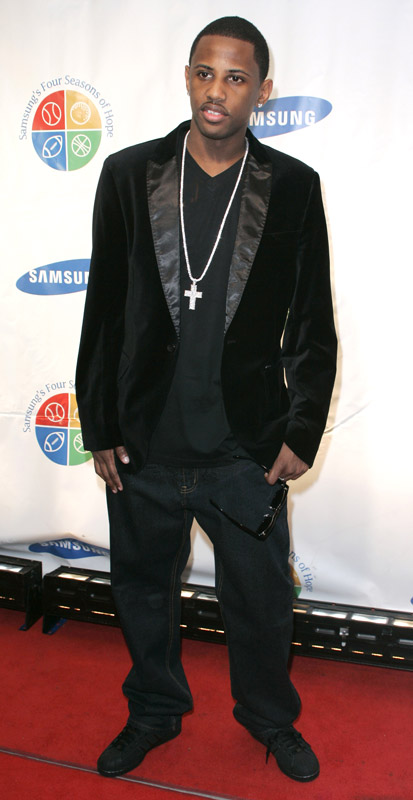 Photos by PR Photos
You May Be Interested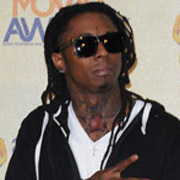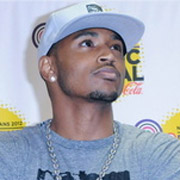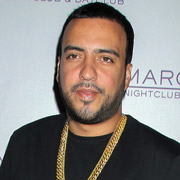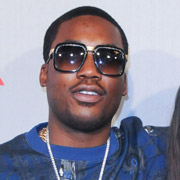 Add a Comment
92 comments
Average Guess (27 Votes)
5ft 11.46in (181.5cm)
Que lo Que
said on 19/Jan/20
Lol I thought this was big sean when I first glanced at it
Lkkss
said on 17/Jun/19
Morning/out of bed -181.89cm
Afternoon/Before bed - 180.3cm
lamar
said on 12/Apr/19
he has a photo with nipsey hussle and fab is near his size or a inch shorter , i think fab is 6'1
Chase
said on 18/May/18
He's near an inch shorter than 184 Chris Brown. He looks 5'11.5, if not close to 6 foot most of the time. He holds his own with legit 6'2 people like Stephen Curry and Meek Mill. Not a chance he is anything less than 5'11 of course. He's never looked shorter than that mark ever.
Nick92
said on 2/Feb/18
He's definitely not 5ft11 flat I'd say he was 182cm atleast in my opinion. Next to 50 cent he looks taller at times
xd
said on 21/Dec/17
6'0 or 6'1 bro
Beavis
said on 12/Oct/17
Would love to see him, Chris Brown and PnB Rock stand next to each other.
5'11.75"- 6'0.25" for Fabolous
lex
said on 8/Jun/17
Guys I don't know why Fab is listed this short
Look at him standing next to Meek who's at least a strong 6'2"
Click Here
And now here with Jeezy and T.I. who are standing both at 5'9"
Click Here
I'd say he could be 6'1" minimum.
Search for other pics where he's hanging with people about the 6'2"/6'3" range and they are not that much taller than him. Most of em seems barely taller
travis
said on 15/Apr/17
he was never 5'10 to begin with
nick92
said on 31/Mar/17
if fabulous and chip met face to face fab would definately be taller thats why i dont think he's a 5ft11 flat
nick92
said on 15/Feb/17
rob its always confused me that whenever 50 cent and fab meet fab always edges him out but is listed lower than 50....honestly i think he should get atleast 181cm instead of 180cm
The Horse of FUNK
said on 26/Oct/16
The guy is a legit 5'11". Might even be 5'11.25" - 5'11.5" and just rounds down to not sound awkward. Many people do it. Like some have mentioned, he has consistently claimed 5'11" multiple times. I seriously doubt a 6'0" or taller male would voluntarily downgrade their height, especially at that height range where every cm is important lol.
I think this is just a classic case of people underestimating what a legit 5'11" can look like. People see or hear the number 5 and immediately think shorty, mediocre, or something. 5'11" is still a solid and distinctly average to above average height in western countries.
Jus sayn
said on 10/Jul/16
How come u list Jay Z at 6'1.5" then Fab at 5'11" cant see that differrence in any of their pics
Beavis
said on 2/Apr/16
There's a pic of him and Steph Curry they damn near looked eye to eye. He's taller than Odell beckam Jr who is 5'11
ei
said on 1/Aug/15
I'm somewhere between 6'0 & 6'1, I saw Fabolous walk right past me after a performance. He's no taller than 5'9, I'd say more like 5'7 or 5'8. Unless he shrunk just before I saw him.
Marlo
said on 24/Jan/15
Fab is 6'1. I've seen him in person many times out in Brooklyn
TJE
said on 24/Jan/15
Looks 5'10.75-5'11 to me.
Delloco
said on 14/Nov/14
Fab has got to be 6'0 or 6'1. I saw a pic with him and Andy Whitfield (Spartacus) and Fab had at least an inch on him. I know Andy was def. 5'11 even.
Roger
said on 21/Jan/14
ROB, why do you keep ignoring my messages?
[Editor Rob: I think they can both look very similar height, in some of the pics allen looks to have a wider stance, but he was supposed to have been measured at this height on the page...although he can look no more than 5ft 11 a fair amount.]
MD
said on 6/Nov/13
I mean to say in my November 4th post: "Everyone knew that he was more around 5'10","
Roger
said on 4/Nov/13
ATTN: EDITOR ROB
Please comment on the below. I think you should downgrade AI to 5'10 taking into consideration below pictures.
MD
said on 4/Nov/13
I think for much of his career in the NBA Iverson was listed at 6'0". Everyone knew that he was more around 6'0", particularly now that folks know that most listed heights for basketball players are taken in shoes. The draft takes heights both in and out of shoes, but once they get on a team they are almost listed with their shoe heights (and sometimes even taller than that).
Roger
said on 2/Nov/13
How is that possible that you have Fabolous and Allen Iverson both at 5'11 even though that Fab is at least an inch taller than AI. The pictures below clearly shows that. They were wearing the same shoes by the way Reebok Questions:
Click Here
Click Here
Click Here
Hov
said on 2/Nov/12
He's less then a inch shorter than chris brown who's 6'0-6'1 so 5'11 is pretty accurate
skully
said on 19/Dec/11
I'm telling you.. he is no taller than 5'10
Mike
said on 23/Sep/11
No way! Rick ross is no more than 5'11!
Seymour
said on 31/Jul/11
It's not often a guy will say he's shorter than he really it. My measurement is morning height 5 11.5 bedtime height 5 10.75. Virtually every guy I've met who's me height says he 6 feet. Most guys who say they're 5 11 are noticeably shorter than me. I've met Fabolous, he's my height. He says himself he's 5 11.
J
said on 30/Jul/11
I think 5'11.5 is a better estimate. I remember him saying in an interview a while back that he was 5'11.
Seymour
said on 29/Jul/11
Fabolous is a true 5 11.. I'm 5 11 and when i met him he was exactly the same height as me. Downgrade needed.
skully
said on 16/Jul/11
I was about to say the say thing Sully. Fab isn't over 5'10" 160.
Sully
said on 1/Jul/11
This guy is not 6 ft.
He was on ESPN first take a while back, and was the shortest person of the group.
Skip Bayless himself is around 5'11 on a good day. Fab was shorter than him even though he had basketball shoes on.
Tony
said on 31/May/11
THat tv show that was on mtv couple years ago that jazzy phae had the barber shop, They asked Fabulous on the show how tall he was, cause he liked basketball, fabulous himself said 5'11. 5'11 is fact
LG69
said on 18/Apr/11
@ "Gavin", not just rappers round up--most people do.
Yep
said on 31/Mar/11
I met him after a concert at EKU, I'm 6'1 and he was just a little bit shorter then me so I say 5'11 to 6ft sounds right
305 ALL DAY
said on 27/Jan/11
rick ross is not 6 foot.. i was face to face wit him before he blew up on memorail day weekend in a pizza shop.. n that foo was like 5'6" i was suprised...
Chris
said on 11/Jan/11
looks 5'11 based on the pics
MD
said on 27/Dec/10
Rob, with 6'2.75" Idris Elba:
Click Here
Click Here
Not the best shot, but with 5'10" Andy Whitfield:
Click Here
I mean, usually, when you change heights its because you have some irrefutable proof, and that's what you usually demand of anyone seeking for a up or downgrade. This times, it's like you did it on a total whim. I haven't seen the evidence to support raising him to 6'0".
Seems to me the original 5'11" listing is far more accurate.
blopppp
said on 15/Dec/10
i hate when people think they know everything this man is 6'0 tall
Andr
said on 28/Jun/09
How tall is the singer The Dream (often collaborates with fabolous)? (falsetto, rocking that shi*)
wedge
said on 20/Jun/09
here he is looking 6 feet next to 5'10.5" diddy
Click Here
wedge
said on 20/Jun/09
This guy looks like a solid 6 feet. It's just so rare for someone to downgrade themselves. Here are a few pics with 6'1.5" jay-z. I've seen jay-z a few times and I can vouch that he's definitely 6'1"-6'2".
Click Here
Click Here
Click Here
Click Here
mon
said on 9/Jun/09
he looks way taller than 5'11/six foot. I really thought I was gonna see 6'3 or something! Its probably cause he's soo skinny and lanky, so he looks soo tall
jonh p
said on 11/Apr/09
Good choice changing this guys height, i have seen him numerous times in person and hes pretty tall. I would estimate atleast 6'1. Hes tall and very skinny with wide shoulders so he looks even taller then what he actually is which is defiantly close to 6'1 or 6'2.
Bigpoppapump1173
said on 27/Feb/09
I am 5'10" and I shook Fab's hand at the Funkmaster Flex car show like 5 years ago and he was significantly taller than me. Even though we were both wearing shoes, he was probably in boots. Either way I had to look up at him and I would estimate he is over 6'.... probably almost 6'2".
Maybe my memory is crazy but I remember going up to him and thinking wow hes tall.
Tony
said on 25/Jan/09
wait i take that back Viper , I can clearly see the difference
Tony
said on 25/Jan/09
There was this show on mtv , Like the Barber Shop or something like that , Fabolous came in and got a taper and talked about his height cause he plays basketball a little . And one of the barbers said people think your shorter than you really are , Fabolous then replied " yea im 5'11 "
I think this height posting here accurately describes him in shoes not barefoot
from the 5'11 he has said himself in his own words
and also Agreed Viper he could be a little under , But the Vince Carter and Fabolous photo thats the smallest 5'11 to 6'5 height difference ive ever seen
Viper
said on 5/Dec/08
He looks 5-10 with 6-5-6-5 1/2 Vince Carter.
Click Here
Wouldnt be surprised If hes marginally under 5-11
Viper
said on 5/Dec/08
Hes said hes 5-11 before.
MD
said on 4/Dec/08
I mean to say that I'm sure
he
did. People can and do say whatever they want to.
[Editor Rob: no worries. It kills anything over a few people had thought he might be taller.]
MD
said on 3/Dec/08
Rob,
I'm sure you did.
[Editor Rob: I did and here's the link to where he stated it:
Here
.]
Editor Rob
said on 3/Dec/08

I saw a quote where he gave his height as "6 foot".
Anonymous
said on 24/Nov/08
maybe worth a second look at. Check out this pic with Jay-Z. Despite the fact he's standing closer to the camera, you guys really see a 2.5 inche difference between the two?
Bruce
said on 26/Oct/08
he makes 5'11" ppl feel good about themselves cos he always appears to be very tall in almost any picture
lala
said on 10/Sep/08
Jay z is listed as being 6 ft 1.5 in (187 cm). I saw a picture of both standing beside each other. Fabolous is a least 1,5 inches taller than Z
broski
said on 20/Aug/08
nah solid 6'0'' without shoes. and he and riick ross are the same height. their skelatal frames are different, making ross look taller even thoug hes not
Bruce
said on 23/Jul/08
the best 5'11" frame ever in this world. this guy looks like he could easily be like 6'2"
bob
said on 11/Jul/08
Fab's claimed his height twice when asked, once on hot97 when he first came out, then once again on a mtv barbershop interview, both times he's claimed 5"11 , who lies about being shorter than they are??
Bruce
said on 8/Jul/08
he is the only 5-11 frame person who always looked like he was 6-0 and above
Dee21
said on 23/Jun/08
Fabolous is 6'0" tall fellaz.....Look at lumidee's never leave you (Remix) video on youtube and you'll see that he's 6'0",,,,,,cause Because Busta rhymes is 6'1" and fab only looks an inch shorter..
RIckyross
said on 29/May/08
i think fabolous really is 5'11".cuz in rick ross's new video "here i am",he is a little shorter than 6 feet rick ross
seanprice1
said on 7/May/08
comment below** a seen that wild 'n' out ep' they were both wearin timbs. cannon will be givin his 5'11 height in timbs, fab wont. coz hes real aint no lie'n makin him 6+ in timbs. thats why he looked bigger
Anonymous
said on 21/Mar/08
how can fabolous be 5'11 when he looked a good inch taller then nick cannon in wild n out who is stated the smae height as him
ejay
said on 27/Dec/07
I saw him in concert and he looked around 6 feet tall.
Andre
said on 27/Oct/07
No hes 6'1 wit shoes, He is a head taller than T-Pain in his new vid. That would make T-Pain about 174 wit shoes, which makes Bow Wow 170 wit megashoes, so Bow Wow is 5'4.5 barefoot max
Andre
said on 27/Oct/07
Thats because Ne-yo is 5'8.25 with shoes and fabolous is 6'2 with shoes. This height is listed barefoot
AmO
said on 20/Oct/07
man, 5'11 for fabolous, no way. In the you make me better music video ft Ne-yo. Fabolous looks like a giant surely 6ft2 or 6ft3, next to the 5ft8.5 ne-yo. change his height...
bill
said on 4/Oct/07
he's claimed 5"11 on numerous occasions, i dont think someone would exaggerate shorter than what they really were.
mike
said on 5/Sep/07
terrence is looks around 5'6 luda was on 106 today, and Luda's taller than him, also rocsi is only 5'2 and he's only like an inch taller that her when she wears heals his pretty short
Anonymous
said on 17/Aug/07
i thought he was like 6'4 in those videos, he looks very tall. I wonder if they pay more to add those tricks to make them look taller. I can believe 5'11 now.
Ball-a-Hallic
said on 7/Aug/07
he looked the same height as nick cannon on wild n out and nicks like 5'11 or 6'0
Aaron
said on 29/Jul/07
Yeah, I just saw him next to Ne-yo. He about 6-2.
Anonymous
said on 5/Jul/07
I always thought he wasn't that big. But if Tony Parker is 6'2 he looks like it also(after seeing their performance together).
Sammy
said on 17/Jun/07
Fabolous does not look 5'11 at all guys.He looks to be about 6'2,6'3.I saw him on 106 n Park a few weeks ago and he was about 2,3 inches taller than the reported 6 feet male Terence.I keep seeing 5'11 on other websites but he looks very tall.
MASSIVE100
said on 16/Jun/07
I saw Fab about 3 years ago at the sound factory in NYC..whoever said he's 5'11 might have seen him from a distance. I can tell u he's definitely atleast 6'2..I myself is 5'8..but I played HS basketball and I have a good concept of height..he's atleast 6'2.
BigT
said on 14/Jun/07
5'11.5" but can stretch it 2 just 6 ft i reckon
anthony
said on 25/May/07
he's about 2 or 3 inches taller than Neyo in their new video where you can see full body and fabs in boots -- i say 5'10.5 to 5'11.5 is right
DAT DUDE
said on 4/May/07
he 5'11 im 6'1 n i burned 1 down wit him b4, game like 6'1 or 2 snoop is only 6'3 ya dig wat im sayn ll cool j 5'11 2 South Philly 3T0
gramz
said on 13/Apr/07
Wow... yall wildin... I saw on him on fulton street a while ago... he's deff like 6'2"/6'2.5" cuz I'm 5'11' and he was deff taller then me by more then an inch or two
thisismyparty69
said on 1/Dec/06
i met fab outside the 106 and park studios, and im about 6'4 and he was a lil shorter, so im pretty positive that he is about 6'3
Derek
said on 6/Nov/06
His slim frame can make him look 6'1", but he's really 5'11".
smoke
said on 28/Jun/06
I saw that episode of the shop. Fab is 5"11. Most of the guys in the shop are short any way apart from Van and the other tall black dude(his name escapes me lol).
Anonymous
said on 17/Apr/06
yea he said 5"11, is that considered real tall tho? the dudes on the show were like "you look like you should be on a court somewhere" (basketball), then they asked how tall he was and were like "man you're taller than i expected"
cece
said on 31/Mar/06
he said on mtv's the shop that he was 5'11... and how old is fab?? by the looks of that nypd s*** it says he was born in `77 i always thought he was born in `79
anonymous
said on 15/Feb/06
you must not know your own height, fab can't possibly be over 6"1 , here's a pic wit him, fat joe, T.I. and trick daddy. and their heights are
Fat joe-6"0
T.I.-5"9 "5"9 wit the soul of a 6"4 killa"
Trick Daddy-5"9.5
Fab looks about 5"11 here
http://cache.gettyimages.com/xc/53351278.jpg?v=1&c=MS_GINS&k=2&d=17A4AD9FDB9CF1939847EC77F5F8D1CE85E07BD15B6F56A0
Seminole Sport
said on 9/Feb/06
I met Fab in Person and im 6'1.....he is taller then me.. i rep SLKing and he is like 6'3... yall fools is wild.. i will let yall fools know when i see him again....
Queenie
said on 31/Dec/05
I know fabolous (John) he is about 5'11 to 6'0 and really skinny. He looks much taller on television but don't they all
Famalama
said on 27/Dec/05
I always thought he was a lot taller, expected him to be the same as me, I'm 6'2, guess I was wrong
anonymous
said on 25/Aug/05
fab definetely looks like hes 6"1-6"2, he was at Game(rapper's)album release party and he look like he could be only 1 at most 2 inches shorter then game who stands at 6"4.
Anonymous
said on 16/Jun/05
Back in 2001 when fab was promoting his debut album "Ghetto fablous" on hot 97, a girl got on the phone lines and saked how tall he was and he said i'm 5'11" ma.
Ball-A-Hallic
said on 7/Jun/05
Yea I agree Fab's only 5'11 maybe 6'0 but I highly doubt it.
J.
said on 30/Mar/05
Hate to do it but I have to disagree the 6'1" for this rapper. I always thought he was 6'3"-ish (judging from his onscreen appearance) but when those NYPD sheets listed him as 5'11", I had to look again and sure enough, looking at some pictures in a magazine of him and his 5 foot 7 mentor DJ Clue, I do think that Fabolous is 5'11". Maybe I'm crazy but Fab was DEFINTELY NOT 6 inches taller than Clue. He's lanky; wears XXXL clothing and gets shot from the bottom up which can make you think he's taller. Maybe I'm wrong but I'm agreeing with the NPYD sheet.