Flo Rida's Height
6ft 2 (188 cm)
American Rapper known for songs such as Club Can't Handle Me, Whistle, Where Them Girls At.
I was a skinny dude in high school. I probably couldn't lift 50 pounds. Now I'm 6'3", 210 pounds, and can bench-press 400 [pounds].
- Mens Fitness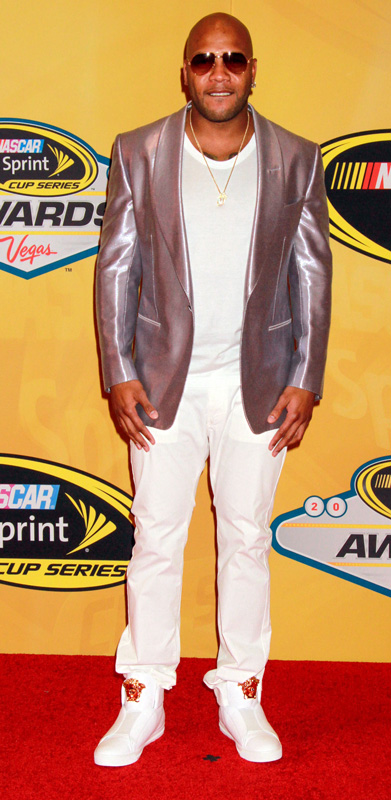 Photos by PR Photos
You May Be Interested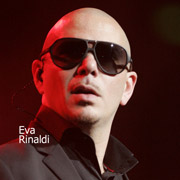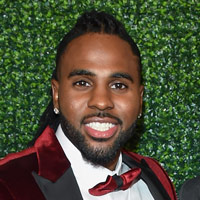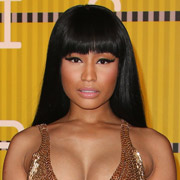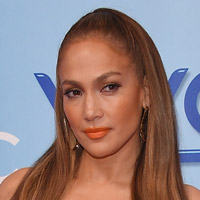 Add a Comment
45 comments
Average Guess (19 Votes)
6ft 2.46in (189.1cm)
Matthew V.
said on 27/Jul/19
upper 6'2, google listing of 6'3 is off since he is in the 6'2 range. He probably gives an impression of being shorter for his stocky appearance. Also the fact that he is bald could add to it because he looks like he has a more ovalish type head.
Frost
said on 2/Jun/19
The most he could measure in the afternoon.
Tiemo
said on 15/Jun/18
He seems big
Canson
said on 29/Apr/18
Yea I concur with Rampage as well 6'1.5-.75
Christian-6'5 3/8
said on 27/Apr/18
Rampage is right. He's probably a weak 6'2".
Rampage(-_-_-)Clover
said on 26/Apr/18
Slim, I'm not sure he's that. I think he gives a weak 6ft2 impression at times
Slim 6'
said on 9/Oct/17
Strong 6'2".
Rampage(-_-_-)Clover
said on 5/Dec/16
6ft1 is too low but I could see an argument for a shade under 6ft2...
Bento
said on 24/Oct/16
He is tall than the Rock
berta
said on 24/Oct/16
a new photo of him and the rock shows that he is slighly shorter than the rock maybe 2 cm?
MrTBlack
said on 6/May/16
Saw him in Hollywood Last Friday, he was eye level to me in my converse and he was wearing normal sneaks so this is definitely the most he can be. Just thought I'd give a heads up!
M
said on 30/Apr/16
I just notice that a lot of men who are 6'1'' claim they are 6'3''. In the pic of him and robin thicke, he looked about 6'1' and a half. Maybe 6'2''
MD
said on 30/Mar/16
Yeah, that is not hardly enough for a downgrade. All kinds of bad angles, leans, lack of footwear, etc...
Just1inch
said on 27/Mar/16
Might be time for an update. Here's a picture of Flo Rida with confirmed 6'1.5 Robin Thicke
Click Here
Judging by where their waist's are, it looks like Flo Rida might actually be wearing thick sole shoes. Maybe 6'1-6'1.25 for him then?
Editor Rob: not seen enough yet to think he was nearer 6ft 1 than 2.
5ft 9.25
said on 13/Mar/16
@Matt
If you watch at something from above the thing further away gives the illusion to appear taller, so even in this pic with camera adventage - or at least same conditions (Guetta is closer) - he does not have anything more than 3ins on him.
5ft 9.25
said on 9/Mar/16
This guy does not even consider it as necessary to wear shoes with thicker soles. Nevertheless he claims "I'm 6-3" men. :---)
5ft 9.25
said on 9/Mar/16
To be honest even 6-1 would stretch it hahaha Big G is nothing against this guy!
MD
said on 28/Aug/15
@Matt, you can not be serious with that picture. What is it supposed to show? It's like you took the picture with the worst angles possible. lol
Matt
said on 26/Aug/15
About 5% of men on this earth know their true height, 2% tell people they're this height- whether by half an inch or 5 inches I bet if you got the honest measurement, your original estimate, likely conceived through gross delusion, would be higher than you really are. My experience has been people telling me I'm 6 foot and I turned out to be 5'10.5, beforehand my supposed height seemed congruent with everyone else's claimed height so it has blew my mind that everyone around me lives with their own illusion of being 2 inches taller than they really are. As for Flo Rida,
Click Here
does it for me, he can be no more than 6' tall.
Mike
said on 6/Dec/14
Rob, what do you think is more likely for Flo 187 or 189?
[Editor Rob: last time I had looked at him I thought he was a guy calling his height in sneakers, so I'd still go with more 188 range, I'm not sure he'd be as low as 187 though.]
kobe298
said on 19/Sep/14
See dude in person and I bet you wouldn't think he was under 6'3.. Flo is tall, I find it hard to believe some people actually think he's short by what you see on tv.. I've stood next to this dude and I promise he's taller then me and I'm every bit of 6'1, he looks 2 inches taller..
JD183
said on 2/Sep/14
He's an actual 6'2. Which means if you measure him, he's 6'2. That's about 6'3 for famous people.
Phantom
said on 22/Jul/14
He's in the 185-187cm range.
sb
said on 13/May/14
Next to legit 6'4" mma fighter Jon Jones:
bit.ly/1jFdsEH
Leo
said on 24/Apr/14
Standing next to kate upton and Eli manning who's probably a legit 6'4", this guy is 6'1" max
short guy
said on 14/Jan/14
Well I'm 5"0 and I've met him in prison he's 6"3 or 6"2
chrisss
said on 8/Oct/13
NO WAY IN HELL is this guy 6'3, never looked like it, when austin mahone was 5'7 stood close to him, he is like 5'11, im not joking, does NOT look tall, and 5'10 celebs look taller sometimes 0.0
rv
said on 7/Jun/13
he is 6 ft 3inch tall
GC
said on 24/Jan/13
Somebody could say something about this? Please!
Click Here
monster man
said on 8/Nov/12
Wow guys!!!! i'm exactly 6'3 and that is tall! flo rida looks huge
Ice
said on 2/Nov/12
But however , 6'3 is quiet tall almost everywhere . Ive been to netherlands were the average height is like 6'1 for a man .But ive also been to east africa were some villages have a average height of 6'6 and i saw some 7'3 men there . Unbelievably tall
Ice
said on 2/Nov/12
Jake 5'11 is average in the united states . Just look around on the street . Almost every man is like about 6 feet . Of corse there are a lot of people shorter , but also a lot of people taller. In northern Europe , were i come from its even more like that . Ive been to the States a lot of times .
Katy
said on 1/Sep/12
Wow! In his whistle video clip, he looks like a short little guy!
bob
said on 19/Aug/12
check out the video 'good feeling' he is slightly shorter than Snoop and he is 6'6"
rick
said on 25/Jan/12
I think 6'2 or 6'3 isn't such a big difference. It's hard to tell the difference unless you're close to the person. I'm 6'3 and some of my friends are 6'2. Unless I stand right next to them, it's extremely difficult to notice.
matt
said on 13/Jan/12
just by looking at his pictures you can easily tell he is a tall dude.
@hmmm there's no way he looked 5'10. either you saw the wrong dude and thought it was him, or you're so tall yourself that a big muscular 6'2 guy looks short to you.
5'10 and 6'3 is a huge difference, especially if you see them in person. like, it's a such a big difference there's no way you can mistake the two heights.
Hmmm
said on 28/Nov/11
I'm confused, I've seen him in person and I got like a 5'10 vibe or a little shorter. Strange. No way would he be 6'3 in my book.
Rikashiku
said on 17/Nov/11
This guy is HUGE. Easily 6'3". He and Snoop Dogg were in a Music Video together and they looked about the same height, Snoop might have been slightly taller.
Rampage(-_-_-)Clover
said on 15/Apr/11
189cm or 6"2.5
dc
said on 19/Mar/11
he is sure 6'3 for sure.He is big guy.he maybe 6'5 with shoes.
Mathew
said on 15/Mar/11
I used to think he was I was about 6' but now really do think he's 6'2", not as high as 6'3" though.
SolidSnake
said on 9/Feb/11
I didn't realise Flo was so tall. Thought he was about 6 foot
mrknowitall
said on 5/Jan/11
192 cm is 6'3".5
QLR
said on 5/Jan/11
He pulls off his 6'2-6'3 extremely well. I can believe 6'3 in shoes, probably closer to 6'2 barefoot. Huge man either way..I think he's proof that 6'2-6'3 can make you a very, very big person.
Aaron
said on 29/Dec/10
He's one of the biggest hip-hop stars out there. Height-wise, anyway. 6'2". He looks like the lying type so I'm sure he exaggerated his height :P.