Kelis Height
5ft 9 (175.3 cm)
American Singer. Quoted on PageSix.com in 2006
"I'M 5-foot-10. I'm black. I'm loud"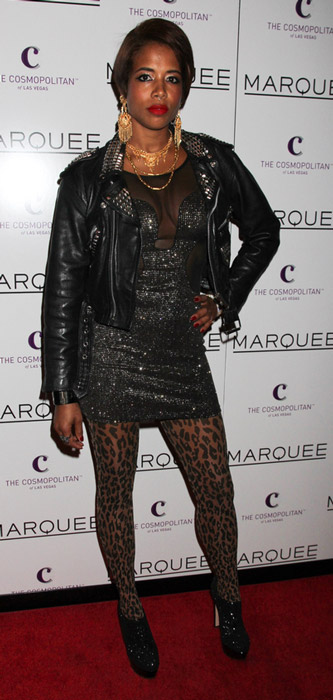 Photos by PR Photos
You May Be Interested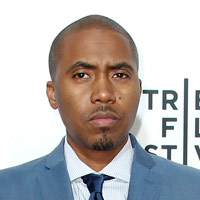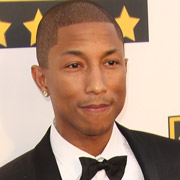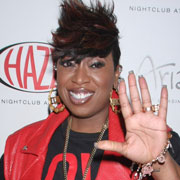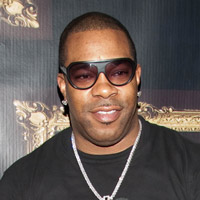 Add a Comment
38 comments
Average Guess (4 Votes)
5ft 8.81in (174.8cm)
MaryAnne
said on 30/May/19
my nickname was : lovetallwomen lol
MaryAnne
said on 30/May/19
My first comment was for her ;)))) 4 and half years with Celebheights.com!
MaryAnne
said on 27/Nov/17
haha! my first comment belongs to this page in 2014! it is really interesting that it was for Kelis as i am mostly interested in models but I like tall women! My old nickname was Lovetallwomen and then changed it to my nickname. As a tallish girl at 5,7.5 (1.72) I like taller people than me
Realist
said on 23/Jul/17
I would say strong 5'9.75 weak 5'10 easily taller than Nas but they both Virgos like me I am like her height lol a lot in common.But everybody is my height seems 177-178cms and 145-155 lbs
BillisaLefty
said on 23/May/17
I think she is inclined to exaggerate. I'd say maybe 5'8.5''.
Cj
said on 19/Sep/15
Maybe 5'9 1/2 1.77
LoveTallWomen
said on 4/Oct/14
she's solid 5'9 :)
da_truth
said on 28/Jun/11
def. just 5'8", there is a pic of her and Nas on Nas' page on here...she's in flip flops and Nas in Converse I think...same height
RG
said on 17/Mar/09
That's funny "no tall woman ever exaggerates her height" ..says WHO??? LOL...I'm 5'10 exactly and always tell people that I'm pretty much 6 feet. I say that because looking at me most people think I'm 6 feet. And I don't even wear heels anymore. I love being tall. And I think women that are 6 feet are gorgeous. In this day and age a 5'10" woman is almost considered regular height!
Random Person
said on 2/Mar/09
Hmm, I'm going to say 5'8.5 for Kelis.
glenn
said on 27/Dec/08
5-8 beast,i agree.
5'8 beast
said on 26/Dec/08
if shes 5'10 nas is 5'10
Yall Buggin
said on 6/Nov/08
She isn't 5'10 I'd say 5'8 Nas 5'9 I'm a legitimate 5'10 and I seen them at the airport a few weeks ago. I would say really he looked 5'8 and she was 5'7 from a close distance but he kinda was walking hunched over but definitely not taller than me. Stop lying Glenn you know she either had on heels or you 5'5 lol.
Brad
said on 15/Aug/08
5' 10" 1 foot from me. Glenn's Nas 5' 10" claim is hilarious. Nas prooved (Glenn spelling) Glenn's height. Glenn is 5' 6.5" afterdark, wears boots which even-out'd Nas' shoes.
GSP
said on 22/Jun/08
"nas is also 5-10" and lies to the general public by downgrading himself and claiming 5'8 lulz
Anonymous
said on 9/Nov/07
wow I always thought she was about 5'9 and looks it in this photo but I guess that explains her always looking taller than Nas who is allegedly her height
Franco
said on 12/Oct/07
he got fake eyes for sure, the real ones he lost them long time ago LOL they popped out :D
oh come on he looks funny in that pic, it's like....WOOOOOOOOO, pic with NAAAAAS :D
cool
derek
said on 10/Oct/07
glenn your eyes always look like they're going to pop out of your head. lol.
glenn
said on 18/Sep/07
nas is also 5-10.
glenn
said on 18/Sep/07
you dont know the situations im in.its stupid to think every situation is relaxed.these celebs are rushed or are in a rush.where are your photos with celebs? what do you look like? and what would you look like in my stressed situations? use common sense next time.
hey glenn
said on 17/Sep/07
why do you always open your eyes so much? i think you wanna look better, but man, its ridiculous. no ofense
myspace celbrity
said on 17/Sep/07
wow, i guess that explains a lot when shes next to Nas. my guess was about 5'6.
Franco
said on 17/Sep/07
"I'M 5-foot-10. I'm black. I'm loud"
ROFLMAO, i met white that were also loud, what an amount of b**** LOL
certainly looks good and 178cm no doubt.
glenn
said on 17/Sep/07
she is 5-10.
mofo
said on 16/Sep/07
lol Glenn you either look reeeallly happy to see her or just really scared!
lil bit of height tension there me thinks!
so is she the 5'10 listed here Glenn? whats your two cents, what do you think 5'9 5'10?
Derek
said on 16/Sep/07
She's taller than Nas and as said before, no tall woman will ever exaggerate their height. She's 5'10".
pamela
said on 13/Sep/07
In another website I saw her listed as 5´7. I guess she looks taller next to Glenn cuz she is probably wearing heigh heels, she always wears high heels.
mary
said on 31/Aug/07
I think she is 5'10, but i always thought she was short for some reason until i saw her on the mtv awards and she was taller than everyone on stage. Im 5'10 also. be proud, stand tall!
black erika kane
said on 19/Jun/07
i agree with astride im 5'10 also and i never say im taller than that. but 5'10 is accurate ive seen her and we were eye to eye
Astrid
said on 15/Mar/07
She's taller than 5'8"... no tall woman will ever exaggerate. Believe me!
Anonymous
said on 27/Dec/06
5'9.5" imo.
Derek
said on 25/Dec/06
That quote is hilarious, and yes, 5'10" easily.
Brad
said on 3/Nov/06
5' 10" with ease.
Anonymous
said on 24/May/06
I just looked at some images on gettyimages.com of Kelis and Nas together, in one of the photos she's only an inch or 2 taller than Nas while wearing at least 3 inch heels so either Nas isn't 5'8 or she's not 5'9
5\'10chick
said on 16/Apr/06
damn, i aint realize she was so tall, I thought she was like a 5' 6 or something, i would have never imagined, but I would put her at 5'8
she's tall
said on 8/Oct/05
I've seen kelis beside Nas without heels and she seemed about 2 inches taller if it wasn't more, so I think she's about 5'10
Living Shoe Lift
said on 26/May/05
Yes, I have seen her on a picture beside Nas, and she was in slouching position with his arm over her, and she still seemed an inch or more taller. Of course, she was probably wearing heels. She also pursues modelling, so this height seems logical.
hmmm
said on 5/Apr/05
so are u saying she is taller than 5 foot 8 nas?