Busta Rhymes Height
6ft 1 (185.4 cm)
American Rapper.
Smoking Gun
showed a police sheet which had a 6ft 2 height for him, but he's also been described in USA Weekend as tall as '6ft 4'!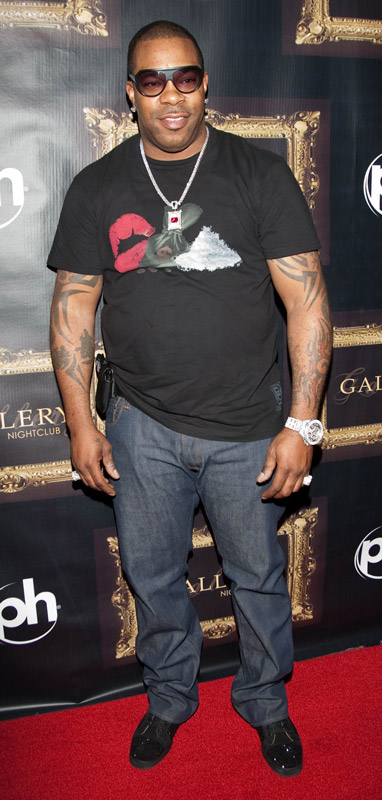 Photos by PR Photos
You May Be Interested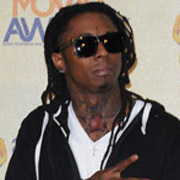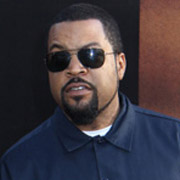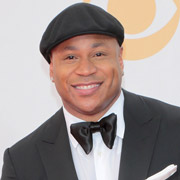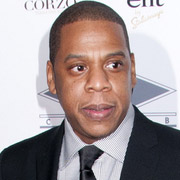 Add a Comment
72 comments
Average Guess (14 Votes)
6ft 0.8in (184.9cm)
Miss Sandy Cowell
said on 20/May/20
🎁🎂🎉🎈 Happy Birthday Busta! 🎈🎉🎂🎁
A Very Happy Birthday to Busta Rhymes, who celebrates the 48th anniversary of his birth today.
6ft1 😁👍🍻
🎁🎂🎉🎈🎁🎂🎉🎈🎁🎂🎉🎈🎁🎂🎉🎈
Jam Cherry
said on 10/May/20
Strong 6'1" at 185.5 cm
TheBat
said on 16/Jul/19
How does a 6'1" guy get guessed at 6'4"? Lol!
Colberto
said on 23/Jun/19
hey rob
A 186.5
B 186
C 185.5
D 185
E 184.5
He looks similar to me when I was in the 6ft.75in range. 184.5cm-185cm

Editor Rob
I'd stick with d to c range
VINICIUS AMADO DE JESUS
said on 15/Jun/19
I don't know this days but in the past in the "I Know What You Want" video he looks 1 inch taller then Michael Jay White and at least 3 inches taller then Mariah Carey using a 3 or 4 inch shoes so 6ft1 and a half I think.
funkhouser
said on 11/Apr/19
6'1 barefeet is my estimate, adding another 2-3 inches from his shoes making him look up to 6'4 occasionally, he's also in great shape and has a good posture.
Rampage(-_-_-)Clover
said on 16/Jan/19
Looked 186-187cm w/h Snoop
Sandy Cowell
said on 9/Dec/17
His name 'Busta' would suggest that this is a guy who values being tall, in fact, the taller he can get away with, the better!
There is written evidence that he has tried to edge his way up to 6ft2 - and even 6ft FOUR!
He should be content with topping 6ft, but I know the feeling of wanting to be 'just a couple of pounds lighter' or slither half an inch more from my waist!
Now I reckon this is much the same thing in geezer form!
Busty* can have 6ft1 and a half because it just might put a smile on his face!
@ Nik - No, it wasn't my
autocorrect - it was me!
PD 213
said on 23/Nov/17
Had a 6'1.5 opinion about him always. But in the Look at me now video, appears a tad shorter than Chris brown. Now idk who shoul get the upgrade and/or downgrade. Chris is 6'0.25 according to your site
Drob92
said on 19/Mar/17
Seen busta in person the other night, he was much smaller in person that he looks. I'm 6' even maybe 6'.025 on some days and busta was at best equal to me when we stood next to each other.looked about 230 pounds
berta
said on 1/Feb/17
i think thhis guy can look 184-187 really dont know. but i feel more chanse of not being taller than this and little chanse of shorter
James B
said on 9/Jan/17
6'4 is ridiculous.
Christian-196.2cm (6ft5.25)
said on 23/Dec/16
He would be a legit 6ft1 guy like Obama and Ronaldo.
Rampage(-_-_-)Clover
said on 5/Sep/16
C I think. Looks a solid 6ft1 guy most of the time. D at worst. But B doesn't seem that unlikely either.
Jakertini
said on 3/Sep/16
Hey rob, which is the most possible
A-188.5/186.5cm
B-188/186cm
C-187.5/185.5cm
D-187cm/185cm
E-186.5/184.5cm.
In my opinion he is most likely D and C for second most likely.
Rampage(-_-_-)Clover
said on 31/May/16
Rob, is a fraction over this possible?
I think he can look 186-187cm range at times.
Editor Rob: not sure I get a 186-7 feel from him.
Bishop
said on 14/Jun/15
Would have guessed 6'1.5".
Jack
said on 15/Dec/13
Rob He really needs an upgrade to at least 186 cm. Looks near 6'2".
Matthew
said on 24/Aug/13
I saw him at Barney's yesterday as I am the door man. This man is enormous. His chest and shoulders are literally bodybuilder like. He is at least 6'2 240-260 pounds. He is HUGE. His neck, biceps everything. I wonder if he's taking juice.
teej
said on 3/Jul/13
6ft1 is too short for him, im 187cm and i bet he's bigger than me, you can just tell.
Lomax
said on 25/Apr/13
Samuel l had him easily beat on shaft, so how can he be 6'2" or 6'1"???
Rah 6'0"
said on 31/Jan/13
Saw him at bodega in downtown manhattan at about 3 am hes a monster 6'3 and around 225-250 range im 6 foot solid and about 190 and felt inadequate. 6'1 is way off
Cobain
said on 9/Dec/11
Here he is with 5'9.3 model Isabeli Fontana who is also wearing heels. 6ft 1 inches, is correct.
Click Here
Sully
said on 7/Sep/11
Paris Hilton is at least 5'7 and she's wearing heels (although she isnt standing straight) She has luda (5'7) still beat, she would be on par with diddy (5'10) if she stood up. Busta looks to have a 4-5 inch advantage on puff.
Don't short change the guy.
Big T
said on 29/May/11
How come in the "Touch It" Music video he appears shorter than 5'10 1/2" (max!) Winky Wright and 5'11" max Felix Trinidad??? Likewise 50 Cent doesn't look any taller than Winky in the video for "Outta Control"???
conc
said on 18/May/11
he's at least 6'1, if not more
lol
said on 3/May/11
lol P Diddy is 5'9
X Laced
said on 24/Apr/11
Busta's 6'1"
Jay
said on 31/Mar/11
Around 6'1.
Viper
said on 26/Feb/11
Police sheet doesnt mean ****, lol. This guy is 6-0 range
Rampage(-_-_-)Clover
said on 24/Feb/11
But the police sheet had him at 6"2
Rampage(-_-_-)Clover
said on 24/Feb/11
Is 187cm a possibility Rob?
[Editor Rob: I don't see him standing that tall]
JPG
said on 21/Jan/11
If P. Diddy is 5'11" then Busta is way bigger than 6'1
Click Here
Anonymous
said on 30/Dec/10
hes 6 foot 2 i played his son in football he was in the stands my dad is 5 11 and said that he was about three inches taller then my dad hes about my height
josh
said on 5/May/09
187 to 188 cm to me
Viper
said on 7/Oct/08
I see 1-2 inches between Rock and Busta. And at times they look the same height.
Click Here
Michael Phelps sure has more height in that pic over Busta than Rock does.
Jay
said on 6/Oct/08
I've read 6'1 listings for Redman and a few 6 foot listings as well. I watched an episode of WWE on youtube and busta and the rock were singing together and busta didnt look too much shorter, maybe 3 inches
TELLEM
said on 4/Oct/08
you might be right viper, by the way how tall is redman?....because busta and him looked about the same height...the reason i also ask is because redman gets towered by 6'3 method man...so busta can't be 6'1
Viper
said on 4/Oct/08
I think Busta is 6-0. Busta can look as short as 5-10 and 5-11 as well.
Busta looks 5-11 with 6-8 3/4 measured Al Horford.
Click Here
Busta looks 4 inches shorter than the 6-2 or 6-3 Michael Phelps.
Click Here
These are photos where he looks 5-10-5-11. I dont think hes that short but I doubt hes 6-1. Id say hes 6-0 at the max.
Moke
said on 29/Sep/08
This mugshot of Travis Mccoy at Angels ans Kings karaoke bar-was it with or without shoes? I rather think he had shoes on, so he has to be shorter than 6ft5! Maybe 6ft4...
BCC
said on 25/Jul/08
I have seen him on a concert.I am 5ft10.With my shoes i'm 5ft11.He is very tall dude.He's defenetly 6ft1,even more
Hi!
said on 15/Jul/08
He is definitely 6'4. In the new Gym Class Heroes music video "Peace sign/Index Finger", he standing next to Travis Mccoy who is 6'5(go to his myspace and see his mug shot at the Angels and Kings karaoke bar)and they look like there the same height but Travis has about an inch on Busta.
luis65342
said on 3/Jul/08
i saw him on tv next to the game they both looked the same height, and the game is listed as 6'3.5 in this site.. some1 is wrong
Big_C
said on 20/Jun/08
Yup he's 6'1 allright
glenn
said on 12/Sep/07
yeah,its weird,he can look shorter.but like you said,more in the past.
Salsero04
said on 11/Sep/07
I've always thought Busta was around 6'2" I guess 6'1" is also possible. I went to school with Michael Phelps, the swimmer, who's 6'4". Phelps took a picture with him, and Busta looked only a couple inches shorter. Don't know about shoes, but if he were 4 inches shorter, he would just barely be passing Phelps eye level, which was not the case.
SD2002, Busta was a lot taller than Ice Cube, and actually shorter than Michael Rappaport in Higher Learning, but Rappaport is like 6'3", so I'm not seeing how that's relavant.
Glenn, you were right. He was much smaller at the beginning of his career up until relatively recently. 2004 and earlier he was very skinny. He gained a lot of weight right before he released his last album, must have started lifting because it was a drastic change. That might be what makes him look slightly shorter now too...
inferno rw
said on 29/Jul/07
all u guys i met him on his tour of germany and spoke to him n spliffstar. gt rite next to him,i was wearin ma tims and im bowt 5.11 in them. the guy is deffo 6 foot 1 maybe even 6 foot 2. spliff is nt as big, around 5foot9 5.8ish.busta was a bit of an idiot tho only signin 2 autographs in total. the guy is v big built tho deffo over 200 pounds easily which makes him look smaller.
Brad
said on 20/Apr/07
I pulled his NYPD arrest jacket. He's 6' 2".
SD2002
said on 15/Apr/07
I think this guy might be real short! I remember seeing Higher Learning and he didn't seem that much taller than Ice Cube or Michael Rappaport. Then there was a movie where he was towered by this other guy, forgot what it was as I just was channel surfing (they were next to each other at night in front of some building) and the guy towered over him. If he's 6'1 then the guy must have been 6'7. Maybe he's 5'11?
footballed28
said on 6/Feb/07
I seriously think Busta is 6'1 1/2..my instinct is usually right
Anonymous
said on 12/Nov/06
he was 1in shorter than samuel l jackson in shaft. If jackson is 6ft2, then bustas 6ft1.
Glenn
said on 10/Nov/06
Jk-on this site an inch means the world.Busta might be 6-1 or even 6-2.but when I see him in public,he gives an illussion of 6ft,due to maybe posture and stockyness.he is heavier than I imagined.or maybe he was skinny early in his career.
6'2'' JK
said on 10/Nov/06
What is the difference between 6'0'' and 6'1''?? its only 2cm!! how in the hell can you tell if he looks 6'1'' or not, I used to believe he was 6'2'' but i think 6'1'' is more likelier.
Viper652
said on 10/Nov/06
He sure doesnt look 6-1 in Halloween Ressurection.
stan
said on 10/Nov/06
busta is no doubt 6'1 anything lower is crazy
Glenn
said on 10/Nov/06
I agree with you 100% on that Viper.
Viper652
said on 9/Nov/06
He looks no taller than 6-0 a lot of the time.
Jay
said on 8/Nov/06
Just saw an old episode of the Wayans Brothers show, and Busta made an appearance, he looked bout the same height as Shawn and maybe a bit taller. He tends to slouch alot, but when he stood straight up he looked about the same height as Shawn Wayans who I think is 6'2.
Derek
said on 12/Oct/06
Busta is a pretty big guy, ripped as hell. He seems like a 6'2" guy but very well may be only 6'.
Glenn
said on 4/Oct/06
Looks 6ft alot in person.
clone
said on 2/Oct/06
Sometimes the people looks more shorter than they really are. sometimes is the opposite case.
Glenn
said on 6/Aug/06
When did he get knocked out? it was one of his security at a video shoot that got killed.
Kyle
said on 5/Aug/06
Glenn, who was killed? I've heard busta rhymes is a complete idiot, I'm glad zab judah (boxer) knocked him out.
playmakr
said on 13/Jun/06
I went to Uniondale H.S. with Busta and graduated in '88 - he had just moved from Brooklyn a year or two earlier. I'm 6'0 he's about an inch taller than me. No more... no less. I ran into him about 6 or 7 years after H.S. on 8th ave way before his solo career skyrocketed and he was the same 'ol Taheem (name he went by in H.S.).
Ujane, Moscow
said on 31/Mar/06
truly? 6ft 2? Not 6 ft? Are u sure?
A-Bomb
said on 8/Feb/06
It's funny having read Glenn's posts and then to read this is in the AP just today.
"Ramirez's killing apparently isn't the only incident Busta was involved in this past weekend. Reports are surfacing that Busta and his four bodyguards assaulted a photographer shortly after leaving a Manhattan restaurant this past Friday (February 3). Photographer Justin Baggoo claims the rapper quickly became hostile when he attempted to snap a photo.
"When [Busta] saw me, he rushed to me and one of the bodyguards came around me and grabbed me," Baggoo told The Daily News. "He grabbed me by the hand and they started to check me. [Busta] just came directly to me, and then he grabbed me by the hand and one of the bodyguards took the camera from me and it hit against a glass [wall] on the bank."
Glenn
said on 7/Feb/06
he always ignored me or had a bodygaurd push me out the way.he is like that with everyone.now someone innocent was killed.by the way,he looks 6 feet to me.
J-Dog.
said on 5/Feb/06
Glenn what happen during your encounter?
Glenn
said on 29/Jan/06
and he is the biggest jerk Ive ever met in the rap scene.
wrestling
said on 28/Jan/06
6'2" according to www.imdb.com , looks 187-189cm Yea! 188 is good
Glenn
said on 28/Jan/06
he looks 6 feet to me.
Ball-A-Hallic
said on 27/Jan/06
He always looked 6'2.5 or 6'3 2 me i saw a picyure of him by LL cool J and Biggie back when craig mack's song Flava in Ya Ear was popular he seemed as tall as 6'3 biggie maybe and inch smaller and had like 2 inches on LL.