Seal's Height
6ft 3 ½ (191.8 cm)
British singer, known for songs such as "Kiss from a Rose" and "Fly Like an Eagle". On twitter he once mentioned his weight and height, claiming
"I'm 210, 6,4"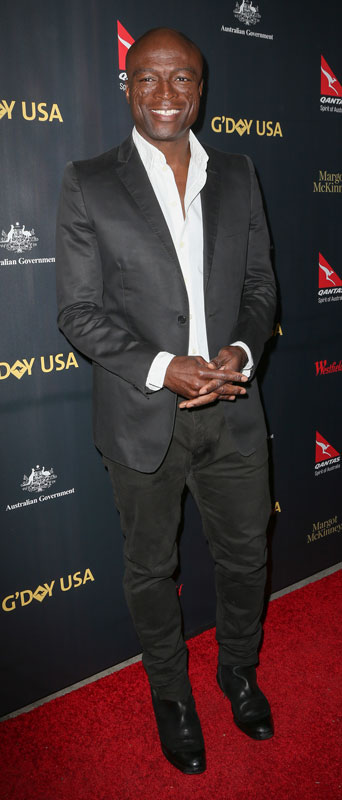 Photos by PR Photos
You May Be Interested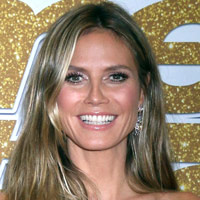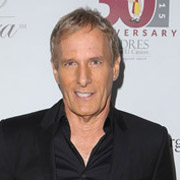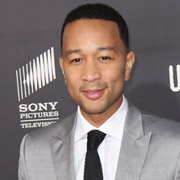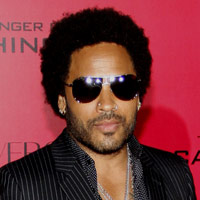 Add a Comment
72 comments
Average Guess (14 Votes)
6ft 3.34in (191.4cm)
Miss Sandy Cowell
said on 19/Feb/21
🎊🎁🎂🎈 Happy Birthday Seal! 🎈🎂🎁🎊
Sealy-boy turns 58 years old today. Many Happy Returns to him, and here's wishing him a great day with Heidi and the four kids. 😆👌
6ft3.5. XXX 🎶😁🍻👱‍♀️🎶
🎊🎁🎂🎈🎊🎶🎂🎈🎊🎁🎂🎈🎊🎶🎂🎈
2toes
said on 7/Apr/20
I like his singing voice very much. As listed goes OK with him.
Miss Sandy Cowell
said on 19/Feb/20
🎁🎂🎶🍻 Happy Birthday Seal! 🍻🎶🎂🎁
A very Happy Birthday to Seal, who turns 57 years old today.
I had no idea he was this tall!
6ft3.5 😄👍
🎁🎂🎶🍻🎁🎂🎶🍻🎁🎂🎶🍻🎁🎂🎶🍻
J-Dog
said on 13/Dec/19
I don't think Seal can be any shorter than 192cm...Look at how he looks by Nick Cannon on The Masked Singer......
Jug
said on 13/Jan/18
With a lean and proportioned body, he doesn't seem that big standing alone, but he is clearly in the 6'3 range next to tall women like his ex-wife. I would say 6'3.
EM
said on 13/Nov/17
6'3" - 6'3.5". Somewhere in that range.
Mincer
said on 13/Aug/17
@Dingus
6'3.5 is tall man
Dingus
said on 12/Aug/17
He just has the look of a tall man. However I agree with the general consensus that he is probably more like 6'03" to 6'03.5" than an even 6'04".
SofY
said on 24/Feb/17
6ft 4.75in that is how much a seal height is
Nikk
said on 4/Feb/17
He must be between 5'10 and 6. Not more than six feet. Check this foto with his wife Heidi Klum and their shoes
Jay
said on 9/Nov/15
He was on Kelly and Michael this morning. Didn't look much smaller than Michael. About an inch or so shorter.
Ohyez
said on 21/Jul/14
I saw him yesterday. I am 6'5 and he is several inches shorter than me.
MD
said on 2/Jan/14
He is at least what he's listed here. He looks solid tall with other "tall" guys.
phamus
said on 31/Dec/13
I met Seal about 2 years ago and he is a strong, kick your ass looking dude. I'm 6'2" and he and I were about the same hgt. No way is he 6=4.
Rampage(-_-_-)Clover
said on 4/Oct/13
Looks around 6ft3.5-4
Kyuss
said on 25/Aug/13
6-4" could be right,no less that 6-3",no chance.
6ft2.5 Mellow Johnny
said on 25/Sep/12
6ft3.5. Most perfect height for a man?
TALL TRUTH
said on 14/Jun/12
"name one 5'9+ supermodel whos dating a man under 6 foot "
LMAO! actually seal is one of the few tall guys ive seen dating a supermodel...ITS USUALLY THE OPPOSITE
DAVID BOWIE 5'10
ROD STEWART 5'8
MICK JAGGER 5'9
BILLY JOEL 5'5
LEO DICAPRIO 5'11
JASON STATHAM 5'9
ALL UNDER SIX FOOT...AND MOST OF THE GUYS MENTIONED HAVE DATED MULTIPLE TALL SUPERMODELS
James
said on 2/Feb/12
looks 6'3 too me
Silent d
said on 23/Jan/12
6 foot 3.5. Sad to hear he is getting a divorce. There are no happy endings in hollywood. He is very tall.
Pete
said on 21/Jan/12
I have stood next Seal, I am 6'7" in my stocking feet and 6'8.5" or 6'9" in boots and he is every bit of 6'4"..He even said to me it is rare that he has to look up to talk to someone LOL.
Silent d
said on 17/Jan/12
Anything shorter than 6 foot 3 is a joke. He is huge and very daper on letterman last night. There is clearly two inches between him and letterman. He is a tank. He wore a white suit which made him look 6 foot 4. 6 foot 3.5 is right on. He never looked 6 foot 2. She is a supermodel and wears 5 to 6 inch heels.
Mark D.
said on 1/Jan/12
Sean, anything over 6' is tall to people well under 6'. I'm 6'4.5" and I don't think peole who are 6' are that tall. Taller than average, by a fewinches. But in a crowd, they don't stand out. Not like folks who are my height or above.
Sean
said on 4/Dec/11
I love the things like 'weak 6-4 man' jeez he's tall whether he's 6-2 or 6-4 or whatever he's a big man theres no denying it. anything over 6ft is tall
ANDREA[ITA]
said on 31/Oct/11
is 190 possible for him, rob? he really doesnt look over it!
LAN Jiao
said on 22/Oct/11
Look 190cm
Phil
said on 29/Sep/11
@ toby
Sophie Dahl is 5 foot 11 and Jamie Cullum is 5 foot 4.
Seal is 6 foot 3
Shaun
said on 17/Aug/11
5'9" Rosie Huntingdon with 5'9" Jason Statham...
Shaun
said on 17/Aug/11
toby says on 12/Jun/11 yes you do name one 5'9+ supermodel whos dating a man under 6 foot its just the way of the world 5'2.5" Bernie Ecclescake lol had two children with a 6'2" Croatian super model. Cindy Crawford used to be with 5'10" Richard Gere. 5'11.5" Leo with 5'9.5" Bundchen etc.
Shaun
said on 17/Aug/11
Does look intimidating for sure. He's built like a tank. Does look close to 6'4" and I'd estimate about 230 pounds. I think him and Heidi Klum are one of the sexiest couples around.
J-Dog
said on 16/Aug/11
Years ago while working in SoHo, Seal came in with his child, he is a very nice guy, and in real life he is way broader and more massive looking. I am 6'2" evening, and in boots I was wearing during mid-day I was around 6'3.5" and Seal was no less than 6'3.5", I could have gone with 6'4" at the time even. He definitely had 1.5" inches more height than myself!
Lazlo
said on 10/Jul/11
@toby Leonardo di caprio is 5'11 and he's dated tons of supermodels. Colin Farrell is 5'10 ditto, there are many, many guys under 6 who have dated supermodels --now being rich and famous that's another thing!
Terryman
said on 21/Jun/11
1,91m(6ft 3)
Moke
said on 12/Jun/11
He may look a bit frightening with that scars and the athletic build which probably leads people to think of him as a taller as he actually is. I'd say he stands all of 6'3 but not more.
toby
said on 12/Jun/11
yes you do
name one 5'9+ supermodel whos dating a man under 6 foot
its just the way of the world
rafa
said on 8/Jun/11
toby says on 2/Jun/11
you gotta be this tall if you want to date a 5'9 supermodel
No.
toby
said on 2/Jun/11
you gotta be this tall if you want to date a 5'9 supermodel
Cranberries (6 ft. 3.25 evening, 17 years)
said on 19/May/11
Heidi Klum is 5'9", and contrary to what rafa says, I think her heeled height with Seal demonstrates that Seal is easily over 6'3". She's wearing very substantial heels.
Click Here
Candyman
said on 23/Apr/11
At least a quarter of an inch over 6'3" at night Rafa, so that means he is very close to this height at midday
rafa
said on 6/Apr/11
Maybe 6'2" is too low, but 6'3.5" is too high in my opinion.
rafa
said on 28/Mar/11
Click Here
Rob, do you still believe 6'3.5"???
Heidi's heels don't look "Very Very high"
More likely 6'2"
Downgrade?
[Editor Rob: he looks taller than 6ft 2.]
rafa
said on 24/Mar/11
He looks about 6'2-6'2.5" in my eyes, nothing below to that, but in my opinion 6'3.5" is TOO HIGH
Mathew
said on 7/Jan/11
He's 6'3".
Rampage(-_-_-)Clover
said on 21/Nov/10
Weak 6"4 man...192/193cm.
Mathew
said on 25/May/09
I can see 6'3" - 6'3.5"
Big King
said on 29/Mar/09
Seal could be slightly above 6'4" out of bed and 6'3.5" at his lowest.
Random Person
said on 19/Mar/09
I'd say 6'3.5 is spot on
Doug
said on 19/Mar/09
The guy looks between 6'4" and 6'5" to me in regular shoes so 6 ft 3.5 in (192 cm) is very accurate.
Doug
said on 19/Mar/09
You have him bang on here Rob. Big man.
bruce_willis
said on 15/Nov/08
he is 6'4 i think, and his package is like 6'5-6'6
Anonymous
said on 10/Sep/08
also keep in mind heidi is more like 5'7, so the above height is accurate
Jeff
said on 31/Mar/08
"All of my boyfriends have been 6'3""
LOL yeah... gotta laugh at it too.
But yeah Seal is around 6'3" or 6'4"
Jake Is Back
said on 22/Mar/08
Seal is in the 6'3" range.
DJ E
said on 10/Mar/08
met the guy lots of times over the past 15 years,atleast 10 times i can say.he's great,a real helpful guy-lent me $100 when i needed it most with no hesitation when i started working.he's tall-im about 6'1 myself and he clearly towers over me-i have to look up to talk to him,something i dont have to do a lot.i have some pictures with him at my kept somewhere,ill give it to you within a week rob.those pictures are from 1996-1998 so he should be at his peak height,not that i think he could've lost a cm or so at age 46.
Robbie H
said on 29/Jan/08
i never thought he was this tall, but looks about 6'4 in that pic
MN
said on 4/Jan/08
He must be very tall because when we see he beside Heidi Klum he is still tall , he must be at least 1.90
Gago
said on 26/Dec/07
He is 193 or 6'4, worked with him, very shy and quiet person.
Chris
said on 25/Dec/07
No, this is just too short for him. He absolutely TOWERS over Klum who is 5'9".
I mean, check out this pic:
Click Here
Compare shoulder heights. Huge difference. Look at Klum's head in relation to his shoulder line. My sister is Klum's height and I'm 6'2" and the difference isn't even close to this.
Dave
said on 5/Dec/07
dc diva, you are wrong..... its pretty much proven the man is at least 6'3.
Viper
said on 23/Oct/07
"All of my boyfriends have been 6'3""
LOL
DC Diva
said on 22/Oct/07
I met Seal after a show in DC. He came right up to me and put his arm around me as we chatted. All of my boyfriends have been 6'3" and I fit perfect under their arms when they drapped them on my shoulders. I'm 5'9" and with heels was probably around 5'11" that night. Seal was not much taller than me and he was not the same height as the exes. At least 6'0" but not 6'3". Still, a super nice and cool guy. Even got a peck on the cheek!
Salsero04
said on 4/Sep/07
Saw Seal with Heidi Klum Saturday night at the mall next to the farmers market in LA. I was with a friend of mine who's 6'1". Seal walked about 4 feet in front of us. He did look about 2 inches taller than my buddy, so 6'3" definitely sounds right. I was surprised though; I never had any idea he was that big.
mary
said on 3/Sep/07
I have seen seal in concert and he went through the audience at the end of the show and he is 6'3 or higher. My bro is 6'2 and he passes him clearly. Im happy hes tall! i luv seal!
J-Dog
said on 23/Jun/07
I have seen Seal listed at 6'3.5" elsewhere and everyone seems to agree so again great job Rob with the accuracy you seem to be spot on always.
J-Dog
said on 22/Jun/07
I met Seal today in Soho. I am 6'2" morning height and I was wearing boots that put me at about 6'3.5" and Seal had on normal Nike Trainers/running shoes which give probably about 1" to 1.25" of height to them. When I went up close to him I could already immediately tell a height difference, Seal must be at least 6'4" and this is factoring in his easy going posture which can allude people. Not only this but Seal is also a pretty big guy muscle wise and built well, I don't see him weighing less than 230 to 235 pounds at the very least.
Me at 6'3.5" with shoes plus Seal at 6'5"ish with shoes on, anyhow he looked to have around 2 inches on me, I wish I had more time to analyze but he is a big and tall bloke. So yeah I guess 6'3.5" sounds about right but looked more 6'4" to me.
Height Seeker
said on 31/Jan/07
To: Anonymous says on 11/Apr/06
I bet he really is a nice guy, probably really friendly and would gladly be your best friend, hes 6 foot 3 inches tall, as tall as yankees shortstop Derek Jeter
Viper652
said on 3/Nov/06
Doesnt look 6-3 1/2. More 6-3 flat Max.
Anonymous
said on 11/Apr/06
Lovely guy - a real sweetheart. 6'3" at very least, but it's tough to tell exact numbers with folks of his altitude.
CelebHeights Editor
said on 22/Aug/05

In Blender magazine he said:
"Imposing but gentle. I'm six-four, and I have a very distinctive look"
J.
said on 27/Jun/05
I saw Seal in concert again in the last week. Pretty tall guy, I think 6'3" is correct.
Smoke
said on 21/Apr/05
Granted Heidi Klum is almost always in heals when in public, but taking all things into consideration he definately didn't look near 6'4" in several pics of his with Heidi that I saw, he might be in the neigbouhood of 190/191 cm.
J.
said on 21/Apr/05
I've met him during his Human Being tour in Mass. Really nice guy and pretty tall so I say that this is right. He once was a model, so his height came in handy.