Sinbad's Height
6ft 2 (188 cm)
Peak height was 6ft 3 ½ (191.8 cm)
American comedic actor, best known for roles in Jingle all the Way and Houseguest. He once said:
"6'5"
as his height and on twitter mentioned
"about 6'5'' but after knee replacement i think they stole one inch from me"
.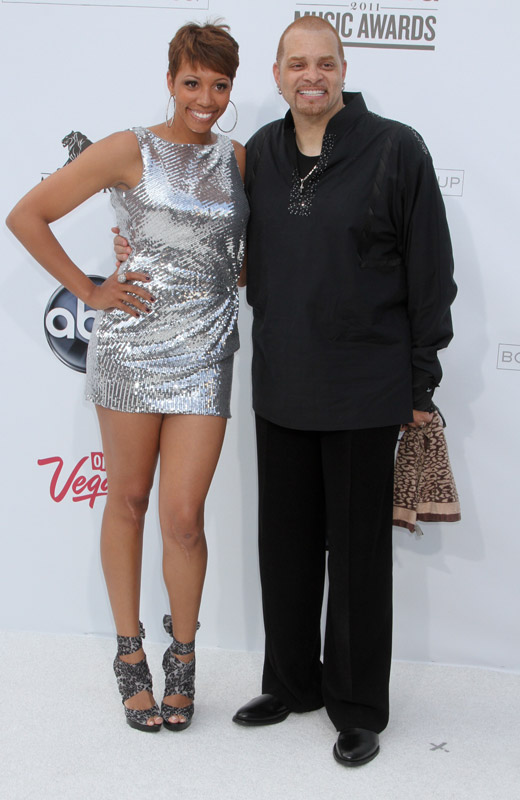 Photos by PR Photos
You May Be Interested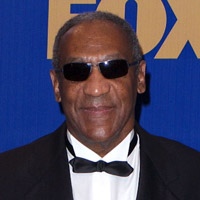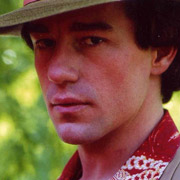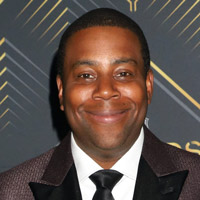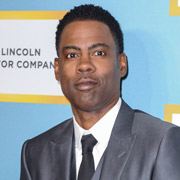 Add a Comment
74 comments
Average Guess (5 Votes)
Peak: 6ft 3.4in (191.5cm)
Current: 6ft 1.9in (187.7cm)
Canson
said on 18/Jul/19
@Viper: I know a couple people that have lost 2-3" and aren't even 70 yet
Canson
said on 18/Jul/19
@Viper: he did lose height I'm sure but he was not 6'4" or 6'5 to begin with. He claimed his shoes just like anyone else in Hollywood. I'm willing to bet that he wasn't more than a 6'3" range guy peak. He even says "about" meaning he was probably more like 6'4 and change with shoes tops
viper
said on 3/Sep/18
Why has he shrunk so much. He's not over 70

Editor Rob
He suggested knee replacement, but sometimes when one part of our bodies suffers, we try to compensate and so other areas like hips/back might suffer too.
berta
said on 21/Mar/18
the dude have lost alot of height for his age.
Faza
said on 22/Nov/17
How tall is the lady next to him in the main pic ? she must be very tall looking at her to him
Editor Rob: might be 5ft 9-10 range, although sinbad at times can seem not much over 6ft 3 recently.
Matthew Robinson
said on 4/Oct/17
Canson, I know someone who met Sinbad many years back. He told me that Sinbad "definitely" wasn't over 6'4", I imagine that this means he thought more like 6'3" range. The guy who told me this was 6'2" himself.
Canson
said on 31/Aug/17
@Betty: my father was 6'4-6'4 1/8 solid in the 90s (still 6'3.75-6'4 today) and edged him. He isn't 6'5". He's at best what Rob has him peak maybe even just 6'3. He does what every other celeb does adds 1.5-2" for shoes
betty
said on 27/Aug/17
Sorry guys I met him stood next to him and he's definitely 6'5
Canson
said on 2/Aug/17
He hasn't been 5'11" since early high school
Canson
said on 16/Jun/17
He wasn't 6'5 at anytime. My dad met him and he was shorter than he was at that time. My dad was maybe a hair over 6'4 (6'4 1/8 I think) and today prob still near enough or right at. He didn't say how much but I doubt sinbad is over 6'3 peak
Gil
said on 11/Mar/17
Stood next to Schwarzenegger in 1975 , I towered overt him and I'm only 6'3 1/4 ". In his prime he was no more than 5'11".
Danimal
said on 21/Feb/17
People don't realize that he's 60 something years old and has had numerous knee replacements, hip replacements and back surgeries. He has lost A LOT of height. He was close to 6'5" during the 80's/90's. Is between 6'2" and 6'3" today.
Free
said on 21/Feb/17
Has he shrunk to 6-0
Free
said on 17/Feb/17
There has to be some explanation as to why he looks 5-11 with 6-2 Terence Garvin.
Looks to be on even ground in a conference room
Mathew Robinson (190 cm)
said on 26/Dec/16
There are pictures of him visiting the Detroit Lions training camp in 2011. He was pictured looking 3" shorter than 6'5" Calvin Johnson in one photo, and in another looked pretty similar to a player named Rob Sims who has been measured 6'2.75". He could be a guy who measures taller than he walks, but he certainly wasn't looking anything near 6'5".
Editor Rob: Matthew, I do think Sinbad has lost height as he thinks, how much exactly is debatable.
Christian-196.2cm (6ft5.25)
said on 7/Dec/16
knight said on 6/Dec/16
He looks 3 inches shorter than 6'2 measured Terrance Garvin. Click Here
Maybe the 5'10-6'0 sightings arnt crazy after all.
-----------
How?? Sinbad should be at least an inch taller than Terrance! Either Sinbad experienced drastic height loss, or Terrance Garvin must have been wearing high heels, lmao.
knight
said on 6/Dec/16
He looks 3 inches shorter than 6'2 measured Terrance Garvin.
Click Here
Maybe the 5'10-6'0 sightings arnt crazy after all.
Mathew Robinson (190 cm)
said on 2/Apr/16
The guy in this picture claims 5'9"
Click Here
6'4" is a better guess than 6'5".
Jasper
said on 25/Jan/16
i just saw him at the NAMM music convention. my friend who is at most 5'10, took a picture with him and sinbad is shorter so i don't know what ya'll are talking about..or maybe it's the wrong sinbad but i think there's only one. would post the photo but don't think my friend would appreciate it
samuel pinkerton
said on 19/Aug/15
Definitely 6'4 with Jeffrey Jones. .
Click Here
GodofHeight
said on 6/Aug/15
My bro saw him in a store in South FL, he's about 6'0" now!
Judd
said on 5/Jan/15
Incredible 6'4.5"....maybe 6'2.5" max...he was a bit taller than Schwarzenegger in 1996
Brad
said on 2/Jan/15
Saw him a lot, three times a day, week after week, month after month at school in '77....6' 4" peak.
JB
said on 24/Dec/14
Ya 6'5" is a joke. He's the same size as Schwarzenegger who's never been taller than 6'1.5"
JJ
said on 30/Nov/14
Barely looks bigger than Schwarzenegger who is not over 6'2 in Jingle All The Way
Mark D.
said on 7/May/14
6'4" when younger. He's had knee and hip surgery, which has him about 6'2" these days. I've met him a few times, I'm 6'4.5", and I'm about 2-3 inches taller.
pataan19
said on 6/Dec/13
Hey Rob, in all honesty he really doesn't seem to have more than 1.5-2 inches on Arnie in Jingle All The Way, and seems to only have max 6 inches on Phil Hartman in Houseguest, even though he wears basketball shoes in the movie and Phil in regular dress shoes!! I honestly can't seem him being more than 6'4".
Dan
said on 23/Jan/13
I stood behind him in line at the Rock and Roll Mc Donalds in Chicago years ago. Very friendly guy, a gentleman in fact. There is no way he is 6'5" more like 6'0
Connie
said on 28/Dec/12
I saw Sinbad at an airport years ago I thought he was tall but he looked no more than 5'10-5'11
Hob
said on 7/Aug/12
seriously 6'5? i admit most of time he don't even looked over 190cm
Mark D.
said on 1/Jan/12
I think 6'5" claims were years ago with shoes on and rounding up from 6'4.5". We shrink with age but not much. I'd met him twice wearing the same thickness of shoes. I'm 6'4.5", I was 2" taller. I'd say 6'3.5" at prime & '6'2.5" now.
jasperwazap
said on 22/Nov/11
going back to him in the movie House Guest. Honestly he was no more than 6'3.5'' in nike pumps with 1.25''-1.45'' lift. besides he was barely 6'' taller than Phil Hartman who's 5'9.5'' weak 5'10'' guy. i only see him being 6'4'' at best. he's shorter next to Tim Ribbons 6'5'' or even Vince Vaughn 6'4.5'' barefoot.
jasperwazap
said on 21/Nov/11
In House Guest the movie he did which was out in 1994 he looked strong 6'3'' range tops. just saying since Phil Hartmann was about 6'' shorter and weak 5'10'' with a short appearance.
Candyman
said on 4/Sep/11
He is looking closer to 6'3ish these days. Can even look slightly under that with his slouch.
Danimal
said on 6/Aug/11
Viper says on 25/Apr/11
He looked 6-3 on celebrity apprentice. He was never 6-5
He's in his mid 50's and has claimed to have had hip surgery on George Lopez. Could have easily lost 1" since his younger days.
Luke
said on 5/Aug/11
6'2"-6'2.5" max. Saw him last night at Goodnights in Raleigh, NC. Im just over 6'3" barefoot and was in worn out flip flops. He was wearing a pair of Nikes so he had the shoe height advantage. I talked to him shortly after his show and had at least half an inch if not more on him. Side note, absolutely hilarious show! Far and away the best comedian Ive ever seen in person. Great guy!
andrew m
said on 4/Aug/11
Also starred in "First Kid", a 1996 action comedy, as a U.S. secret service agent assigned to protect the President's son. Not super-hilarious, but enjoyable.
Sasha
said on 25/Jun/11
6'4.5"? Are you kidding? In "Jingle all the Way" he is approximately as tall as 6'2" Arnold Schwarzenegger.
Terryman
said on 25/Jun/11
1,91metres
Dearries
said on 3/Jun/11
I say about 6 foot 3 that,s how tall i think sinbad is
T.J.
said on 30/Apr/11
about 6'3"..met him after his show at The Star Plaza Theatre in Merrillville.
Mathew
said on 26/Apr/11
Eric says on 23/Apr/11
6'5 peak, 6'3 today.
Maybe 6'4" peak tops.
Viper
said on 25/Apr/11
He looked 6-3 on celebrity apprentice. He was never 6-5
Eric
said on 23/Apr/11
6'5 peak, 6'3 today.
Clay
said on 28/Dec/10
Fern says on 24/Mar/10
Yo, In celebrity apprentice he is max 3 inches taller than bret michaels, who i believe is a small guy at only 5 foot 9 inches tall,I doubt sinbad was ever 6,5 i think hes barely 6 and got away with saying he was 6,5 in hollywood
Ok there...
Brad
said on 23/Jun/09
He's 6' 5".
Big King
said on 23/Jun/09
OK, persuaded. I saw pics from Sinbad where he appeared gigantic. So his 6'5" claiming can't be that wrong.
jason
said on 25/Mar/09
I think in jingle all the way arnold wore lifts or something so he wouldnt look belittled by him i have met sinbad in the 90's and i would give him 6'5 back then i dont know about now but back then he was def 6'5 i am positive about that and if he isnt 6'5 he was taller .
Big King
said on 24/Mar/09
Oh come on, Sinbad didn't really look taller than Schwarzenegger who was 6'2" at his peak. There was only almost 2 inches difference between them.
Mark D.
said on 11/Jan/09
Arnold was the star in that movie, no doubt, as in other movies, he wore some
kind of footware, to lift his height, especially if cast with a taller actor.
I met Sinbad very recently, he had normal thickness shoes on as I did. I am
6'4.5" and don't inflate my height. I would say he was 6'5" at his peak age
for height. But now he's at least an inch shorter than that, I'd estimate.
glenn
said on 16/Dec/08
interesting brad.did he have a career at all then?
Brad
said on 15/Dec/08
He was in '77, maybe he lost a few. 31 years is a long time. I was 6' 6.5" easy back then, I've lost an inch since then.
glenn
said on 15/Dec/08
wow,is he really that tall?.i took a pic with him in 1990.i thought he was 6-3.someone mentions 6-3 below.brad would know best though.
Brad
said on 14/Dec/08
I lived with this guy one floor above for 2 years in the same building, he's 6' 5".
Hugh
said on 5/Dec/08
194-195cm.
Big King
said on 29/Sep/08
Sinbad isn't really taller than Arnold Schwarzenegger on this video
Click Here
. So Sinbad's claimed 6'5" height is definitely a joke. He looks more 6'3" or 6'3 1/2".
Big King
said on 25/Sep/08
Rob, please watch the film Jingle all the way with Arnold Schwarzenegger and there you will see more scenes where Sinbad didn't look full two inches taller than Schwarzenegger who is at 6' on CelebHeights. Sinbad's height can only be 6'3", no matter what he confirmed in a chat.
Know it all, Arnold isn't 6'2".
Know it all
said on 3/Apr/08
Snowbot Arnold is 6'2 sinbab is about 6'5
Snowbot
said on 21/Mar/08
Rob, if Arnold Schwarzenegger is 6 ft (183cm) tall, then Sinbad can't be anything over 6'3" because in the film "Jingle all the way", Sinbad didn't look a lot taller than Schwarzenegger.
Soost
said on 25/Dec/07
Please stop saying "high boots". I hear this every day on celebheights and no, so many tall actors can't wear any "special boots". That's nonsense. Sinbad is not 6'5" if he is in that height then I could also say I'm 6'8", but in fact I'm only 6'6".
Anonymous
said on 24/Dec/07
Damn Arnold must have been wearing some huge boots in Jingle all the Way because Sinbad only looked about an inch taller.
Soost
said on 23/Dec/07
No way! I saw the film "Jingle all the way" with Arnold Schwarzenegger and Sinbad looked 6'3" beside 6'2" tall Schwarzenegger. It is a lie to put Sinbad to 6'5", definitely a lie!
stothec
said on 10/Mar/07
sinbad doesn't really look like he is 6'5" because he weighs so much..... so he might appear to be around 6'3" or so but i believe he is 6'5"....... he also hunches a lot in photos
Shane
said on 31/Jan/07
my dad saw him at best buy and said he was around 6'3
D. Ray Morton
said on 7/Aug/06
Funny guy, too.
Brad
said on 7/Aug/06
6' 5". He lived in my dorm building at the University Of Denver. He's put on a lot of weight. Nice guy.
Brian
said on 28/Mar/06
Saw him at E3 in LA, it was funny cause he was in sun glasses and incognito as "Bjorn so-and-so" on his name-tag...he's at least 6'4", probably 6'5"
Jake
said on 30/Jan/06
I saw him in an airport one time, I would have said no taller than 6'4" but still he was pretty tall.
Anonymous
said on 21/Nov/05
there is not big diference with arnie in that movie maybe arnie is steel 6'2"
Viper652
said on 24/Oct/05
I wouldnt be surprised If he is taller then this. I always thought he was around 6-6.
J.
said on 23/Oct/05
He's defintely 6'5". During his heyday in the late '80s, early-mid '90s, he was known as the "Gentle Giant of Comedy". He used to host the syndicated late night series "Vibe", in the late '90s, and he stated his height several times during the series' duration and he defintely was no shorter. And, as far as what else he was featured in: the TV series "A Different World", "Houseguest", "First Kid", "Good Burger".
CelebHeights Editor
said on 11/Oct/05
Another comedian, Mike Marino claims on his website to be 5ft 7, 175 lbs.
Ball-A-Hallic
said on 1/Jun/05
Yea Sinbad's looks about 6'3 in 1st Kid possibly 6'3.5 but he really doesnt tower anyone in the movie as a 6'5 person would but then again they could of been on apple boxes but I still dont think he's 6'5
ballistics
said on 21/May/05
That's seems high for him. If you watch 'Jingle All the Way' he was not that much taller than Arnold. I'd say around the 6'3"-6'4" mark.