Phil Hartman's Height
5ft 9 ½ (176.5 cm)
Canadian actor and comedian, best remembered for Saturday Night Live, NewsRadio and roles in films such as Houseguest, Coneheads and Sgt Bilko.
You May Be Interested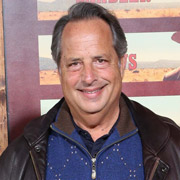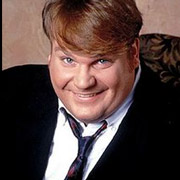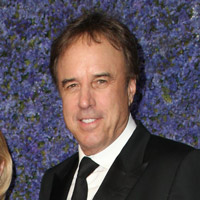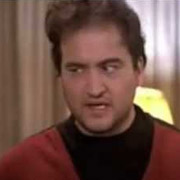 Add a Comment
27 comments
Average Guess (12 Votes)
5ft 11.04in (180.4cm)
viper
said on 5/Apr/20
Hartman was only 5-9.5?
Would have guessed closer to 6-0
Canson
said on 4/Apr/20
Hard to believe it's been over 20 years since he passed. He and John Candy as well as Chris Farley all died within a few years of each other. Of course preceded on the SNL tip by Belushi
Rampage(-_-_-)Clover
said on 3/Apr/20
This would be the lowest I'd argue. Maybe 5ft10½ is a shoe claim
Mayfield
said on 21/Jun/19
I thought he was over 5'10. What made you decide to give him a listing below that?

Editor Rob
Not looked at Phil for a while but 5ft 9.5 would be the most I'd guess him from film
Rampage(-_-_-)Clover
said on 9/Nov/17
Rob, is 177cm or 179cm likelier?
bobo
said on 20/Jun/17
he is 5ft 11
Rampage(-_-_-)Clover
said on 22/Feb/17
Joe Montana was 6ft2
bodwaya
said on 4/Nov/15
Rob when caan who you claim is 5 foot 9 guest starred on newsradio him and phil eye level.
MOF
said on 7/May/15
Appears the same height as 175cm Jon Lovitz on his audition tape for SNL.
Click Here
Rampage(-_-_-)Clover
said on 28/Nov/13
"Phil Hartman height: 5ft 10.25in (178cm)"
Looked near 5ft11 in Newsradio, Jingle All The Way and that other deplorable Xmas movie with Sinbad. He was broad guy and might've looked shorter than he really was.
Very underrated actor. I still remember his horrific death like it was yesterday.
Rampage(-_-_-)Clover
said on 21/Sep/13
Rob, could he have been 179cm?
Zach Hull
said on 13/Mar/13
If he looked closer to 5'11", then he would look 6'.
Zach Hull
said on 13/Mar/13
He always looked taller than Dave Foley on the show News Radio. I'm sure it's a funny show to watch.
Rampage(-_-_-)Clover
said on 24/Aug/12
Listed officially at 5"10.5(179cm). On SNL he did close to 5"11.
@jtm: yeah his wife was a psycho.
jtm
said on 19/Feb/11
he looked closer to 5'9 to me.i miss watching him in snl and is very sad what his wife did to him.
TNTinCA
said on 19/Feb/07
I have to agree with the other posters. Phil always struck me as a taller gentleman. Around 6 foot.
Shame he is gone. Friggen psycho wife of his.
sam
said on 20/Sep/06
I'd say 5'11 or 5'10 for Phil. If he were still here, I bet he'd write on this site under disguise and make hilarious comments about himself. Great guy.
Glenn
said on 30/Aug/06
I think what happened was I just recently meant to send it to you,but forgot.sorry.
Glenn
said on 28/Aug/06
I thought I sent this Rob?
[Editor Rob: I never saw it sorry. You mean recently or a while back?]
sf
said on 27/Aug/06
There's a skit on SNL where Hartman is playing an attorney who, for some reason, is trying to gauge the jury's reactions to certain things about his client, but really about him. The whole point of the skit has to do with someone's "member" size and instead of really talking about the defendent, Hartman is hinting about the size of is "you know what" and if that is too small for a "5'10 and 1/2" man." Hard to explain - but he's talking about himself and that's how he describes himself in the skit.
Anthony
said on 26/Aug/06
I'm with Glenn. I always thought Phil was quite tall as well.
Glenn
said on 15/Aug/06
Interesting.I thought he was taller.Im wrong on this one.photo coming on this one day.
sf
said on 14/Aug/06
He described himself as a 5'10 and 1/2 inch man on a skit of SNL....
Height Tracker
said on 14/Aug/06
In Blind Date, Bruce Willis was about 2 inches taller than Hartman.
Anthony
said on 11/Aug/06
This is accurate. He has about an inch on Lovitz in this pic:
Click Here
I don't know why, but when I watched him on "SNL", he always gave off the impression of a bigger guy, at least from my perspective. Maybe it's because he had such a commanding presence when on the show. Plus I'm sure on the show when a noticably short cast member is impersonating someone who is noticably much taller than them they try and get them to appear closer to that person's height.
Such a shame what happened to Phil. He was my favorite "SNL" cast member.
Joel
said on 17/Dec/05
He always looked 5'8 to me