Kevin Nealon's Height
6ft 3 (190.5 cm)
Peak height was 6ft 4 (193 cm)
American actor and comedian best known for being a regular on Saturday Night Live and for playing Doug Wilson on TV series Weeds. In the Chicago Tribune (28/1/96) he said
"I wear a size 15 shoe. I'm 6 feet 4 inches"
.
I'm in the high range between 5'8" and 6'4". Yeah, I'm about 6'4". I haven't measured myself lately. I'm probably going to start going down soon.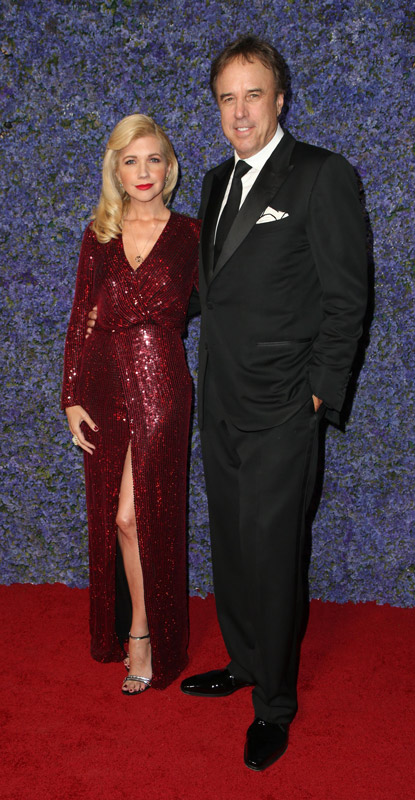 Photos by PR Photos
You May Be Interested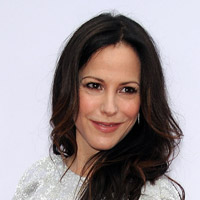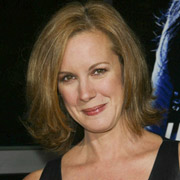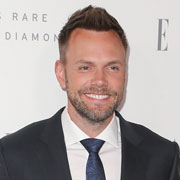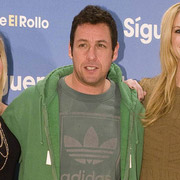 Add a Comment
45 comments
Average Guess (6 Votes)
Peak: 6ft 3.88in (192.7cm)
Current: 6ft 3.17in (190.9cm)
recapa
said on 11/Nov/20
solid 6ft4 peak,and can still look around 191cm now he just have a bad posture.
Mark D.
said on 18/Sep/19
Funny, I'm 6'4.5" and only wear a size 12. But then my hands are much larger than average, which has its benefits when playing piano. The big feet? Not so much. Kevin looks maybe 1/4 inch below Conan. I was about 1/2 inch taller than Kevin when I met him, that confirms Conan is a bit over 6'4".
Nik Ashton
said on 5/Sep/19
@ Rob - Who is the lady in the above photograph and how tall is she?
joe###
said on 1/Jun/18
peak6´4-6´3.75
nowadays strong 6´3 taller than will ferrel
berta
said on 17/Feb/17
1 full inch loss? hm at 63. he most be a smoker and sick ore someting. half inch sounds more like it
Rampage(-_-_-)Clover
said on 12/Jul/16
Rob, why 6ft3 flat?
I think just under 6ft4 today is likely though
Editor Rob: I thought he has dropped a bit of height now.
S.J.H
said on 17/May/16
Size 15 shoe for 6'4 is huge. I knew a 6'7 guy wore size 15 sounds normal compare to nealon
Rampage(-_-_-)Clover
said on 14/Jan/16
Might be a bit under this today.
Rampage(-_-_-)Clover
said on 27/Apr/15
Jordan's a full 6ft5 but Nealon could be a weaker 6ft4, especially now.
Danimal
said on 8/Mar/15
Was easily 6'4"-6'4.5" in the 1980's/1990's. Has become quite hunched back over the years. He was noticeably taller than George Foreman and was at least Conan Obrien's height.
Lorne
said on 7/Mar/15
A weak 6'4... This guy was a good inch under Michael Jordan, who himself is closer to 195cm than 196.
I'd give him 6ft3.75, with 6ft3.5 possible.
bobbyh
said on 3/Dec/14
peak 6 3 current 6 2.5
Realist
said on 12/Oct/14
Yeah strong 6'4 guy 6'4.25. Justin Kirk from Weeds claims 6'1 but the claim has been flattened by this guy. Kirk looks around 5'11.25 tops.
Ilyathe2nd
said on 17/Mar/14
On his recent (March 10th) appearance on Conan Nealon looked very close to Conan's height. It can also be seen in this foto from 2013:
Click Here
avi
said on 28/Dec/13
Yeah probably 6'3.5ish . A weak 6'4
Rampage(-_-_-)Clover
said on 17/Sep/13
Rob, did you check out that pic of him with Neeson that I posted?
Rampage(-_-_-)Clover
said on 3/Jul/13
Looked 6ft2 - 6ft3 next to Adam Sandler in Happy Gilmore and Anger Management.
"Kevin Nealon's height is 6ft 3.5in (192cm)"
Silent d
said on 9/Dec/11
In happy gilmore he was much taller than sandler. On the late show with david letterman, at least 6cm difference. 6 foot 4.
Thespaugh
said on 23/Oct/11
I actually sat next to him in first class on a flight from Seattle to LA. When we got off I noticed he was an inch taller than me (6'3").
PatB
said on 27/Aug/11
I too am 6'4" and wear a size 15 shoe. When I was in high school my nickname was "Yeti". That's an erudite way of saying Big Foot.
Rampage(-_-_-)Clover
said on 9/Aug/11
Has always looked near 6ft4 but not quite, so around 192cm.
Jason
said on 16/Jun/11
Conan looked taller than Nealon recently. I would guess he's 6'3.5 nowadays.
Rampage(-_-_-)Clover
said on 27/May/11
Actually I thought he looked more 6ft2.5-6ft3 in Anger Management
Cranberries
said on 12/May/11
Damn, a size 15 shoe? Michael Jordan only wore a 13! I never realized Nealon was such a big guy... always took him for your regular average white guy.
Matt
said on 17/Dec/10
Glad someone else noticed he looked shorter in Anger Management. I guessed him at 6' 2'' when I saw him next to Sandler
Mark D.
said on 27/Oct/10
I'm 6'4.5", when I met him I'd say I was 1/2 inch taller. So 6'4" is legit.
Anonymous
said on 18/Nov/08
Mr R.'s testimony is pretty convincing. I don't see Kevin being less than 6'4 on any of the shows he's been on.
hugh
said on 31/Oct/08
Kevin is 6'4 a tall man, he was in still standing in episode i saw today, he's in 5 episodes of still standing in total, he is a really tall guy.
Yaspaa
said on 31/Aug/08
I dont know what Vegas is seeing but they definitely ain't the same height,he is clearly taller. 6'3.5
Mr. R
said on 6/Aug/08
Kevin is pretty close to 6-4.
Vegas
said on 18/Apr/08
same height as mick foley it seems in 2002
Click Here
Mark D.
said on 20/Mar/07
I'm 6'4 1/2 and he was at least one inch shorter or more,
when I met him, running sound for a stand up show he did.
But then, he may have been slouching at the time as well.
Danimal
said on 30/Dec/06
Yeah, but the man is not 25 years old anymore. He may have been taller in his prime.
Brian
said on 29/Dec/06
Saw him in Lake Tahoe. I'm about 6'3.75" and i was standing maybe 5 feet from him. He is a solid 6'4", but not 6'5"
JT
said on 9/Dec/06
Saw him at a supermarket in LA. I'm 6'4" and he didn't look quite as tall though we obviously did not stand back to back. He's no less than 6'3".
Anthony
said on 6/Dec/06
Sleuth, when did Nealon and Ferrell ever square up? They were on the show at completely different time periods. Nealon joined in 1986 and Ferrell joined in 1995. Have a pic of the two of them?
bumguy
said on 6/Dec/06
he was just on conan, and he was exactly the same height..so 6'4 is right.
sleuth
said on 4/Dec/06
I think Will Farrel wheres lifts sometimes (and he's got no reason to), because I've seem him look the same height as Nealon on SNL
Anthony
said on 2/Dec/06
Danimal, I actually thpught Kevin was at least 6'6 or so because on "SNL" he was the absolute tallest thing around and towered over every other cast member. Then again, a lot of the cast members were quite short. The only one who I recall ever being remotely close to hs height was 5'10 Phil Hartman.
Danimal
said on 1/Dec/06
Had what appeared to be at least 2" on George Foreman on SNL. I say he's closer to 6'5".
sf
said on 1/Dec/06
Mr R - where the heck did you go???
D. Ray Morton
said on 1/Dec/06
Welcome back, Mr. R.
(Did you have the "pleasure" of meeting Henson himself, btw?)
Mr. R
said on 1/Dec/06
I actually had to stand in for him during a pilot for the failed Jon Henson show a few years back. Later when he came on the set to tape, I saw him backstage, and told him that I had played him earlier. He looked down at my 6 foot frame from his 6'4" height and said, "Now that's funny!" (I am also substantially darker than him!)
Anthony
said on 11/Nov/06
Yes, exactly right. Sometimes looked even bigger on the show.