Timbaland's Height
5ft 7 (170.2 cm)
US Singer, Music Producer.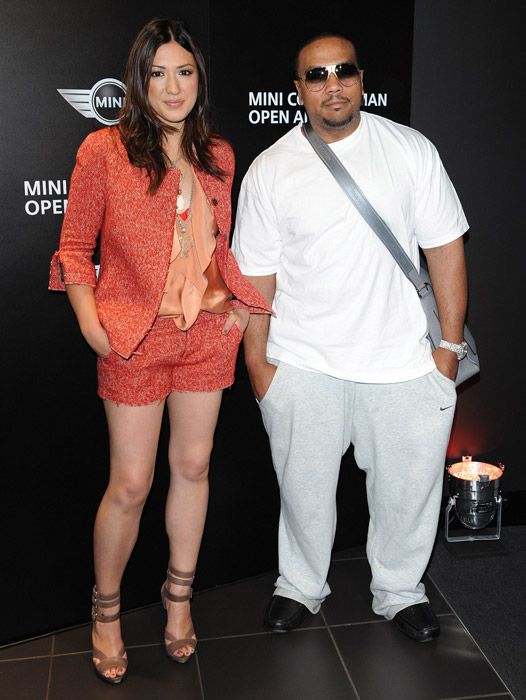 Photos by PR Photos
You May Be Interested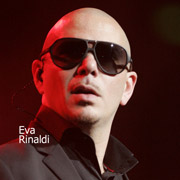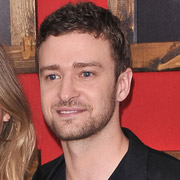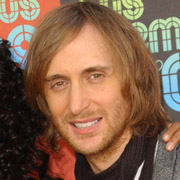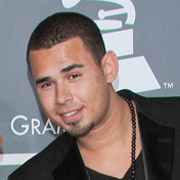 Add a Comment
47 comments
Average Guess (6 Votes)
5ft 6.71in (169.4cm)
Mafia Heights
said on 8/Oct/19
5'6". He got towered over Dr. Dre of all people during an event in 2001.
Gracian
said on 2/Mar/18
I hope Timbaland, Akon and Sean Paul will join the American rappers series:
Click Here
Bee123
said on 30/Apr/17
5'5 c'mon be realistic!
He's at lowest 5'7
Ulysses 5'9
said on 15/May/14
He's short but has the ego of a man that's at least 6'2.
GK
said on 24/Oct/12
5 ft 7. An abdolute powerhouse - built like a tank! Don't be deceived by the lack of muscle tone - he's carrying a lot of muscle.
Trip
said on 5/Sep/12
@F50
Nonsense, 170 if not less.
BigT
said on 29/Jul/12
Under 170 cm, 166-168 cm most likely.
leonari
said on 8/Feb/12
He can't be 5'5". No way.
Craig
said on 7/Feb/12
No way is he 5'7 with those proportions...5'5..5'6 in the morning tops
Derrick
said on 19/Oct/11
I truely doubt this sorry he is around five six
F50
said on 3/Dec/10
@JT: Nonsense, Timbaland was never 1,77m. He is in 1,72m-1,74m range. Not taller than 1,74m whatsoever - only early in the morning he could reach 1,74m , but not more.
Ali
said on 2/Mar/09
Click Here
Look at him with the Jonas Brothers, they're 5'8. And Timbaland looks taller than them. Heels? 'Cause if he was wearing heels, probably the Jonas Brothers were wearing it too. I guess he's 5'9.
Brad
said on 17/Oct/08
Seemed like I had a foot on him as of 4 hours ago. 5' 6" is about the figure. Not really a nice guy. Too much bodyguard for somebody nobody would know by sight. Big head, bad posture. Big beats.
K 4 Status
said on 20/Sep/08
Timbaland is approx 170 ie 5'6
Nelly furtado is approx 5'3
lil wayne is 5'5
timbaland is a medium height guy wid a huge personality,kinda kool personality.
Meet him at ftv yatch party 2006
C.C.
said on 1/Sep/08
He is a short dude u can tell though
Click Here
Anon
said on 17/Aug/08
Keri Hilson is model height (5'9) she always towered over him. So I give it a good 5'7 or 5'7 1/2.
derbi
said on 31/Jul/08
But maybe his huge appearance just fooled me... this guy is really huge! Huge head, arms and neck... But he has very bad posture. He was walking strange somehow... When I think back now, he probably is a solid 5'7", maybe a tad over.
derbi
said on 30/Jul/08
encountered him today in france, cannes!!! he was in the street with two bodyguards. He was in flat shoes. I'm 5'8" and had shox on. so I'm around 5'9.5" in shoes, and had 0.5 - 1 inch heel advantage. And we were actually very close in height. If I hab to guess I'd actually say very strong 5'8". Maybe even a hair over... Unfortunately I didn't have my cam with me!!
Margherita
said on 28/Jul/08
Yeah I saw him 5ft 7 in Embassy way back.
anon
said on 19/Jun/08
Met him in london club last year, very cool guy! he's about 5f7, 5f8 same as me with my heels on of course!
Azy
said on 6/Jun/08
Have u guys never heard of props that these celebs will stand on so that they APPEAR to look taller?
bigballin
said on 9/May/08
yall are crazy. how does timbo only look an inch or two shorter then justin timberlake??? hes clearly at least 4 inches shorter. the top of his head is level with justin's eyes. i think yall need to get out your rulers and see how much an inch really is, because it really aint too much.
Lmeister
said on 27/Apr/08
He is a lot shorter than Justin Timberlake, but damn this guy is built.
freakinangel
said on 17/Apr/08
I am a girl and I am 6ft tall geez...I really want celebrity guys to be taller then that tha makes me feel shorter ...I always felt bad cuz I was SOO tall
an0n
said on 7/Apr/08
yip 5ft7 is right because he is significantly shorter than J.T. who is 6ft.. as for the person below me who said that he seemed shorter than nicole in scream thats because she wears heels duh lol
dubi
said on 3/Apr/08
yo wassup. i met him in paris in the end of 2007 and im 5,8 he was just a lil bit smaller than me so this one is correct .......he sure looks taller
brother_h
said on 26/Mar/08
nicole is wearing huge ass heels.
one
said on 25/Mar/08
I don't think he's 5'7 because in the vid scream he seems shorter then Nicole, who's only 5'5!! so he can be also about 5'5
Mike
said on 21/Feb/08
5'7 flat, possibly 5'8 with nike airs or something.
blah blah
said on 20/Feb/08
2:18 - 2:28
Justin and timbo and a live gig, check it out and u can see the major height difference!
Click Here
Greg
said on 28/Jan/08
The video "scream" definetly shows how short he is. He is 5'7" or 170cm, depending on which measurement you prefer.
D. Ray Morton
said on 23/Jan/08
Good estimate. I don't remember exactly how tall he was, as it's been a minute, but I do remember that he was shorter than me by a bit. Important guy in many ways, but I'm kind of sick of his signature tendencies at this point.
Furtado is 5'1".
Braden
said on 22/Jan/08
He doesnt look that much taller than Nelly Furtardo who is only 5'1" or 5'2". so i would say proberly 5'6" or 5'7"
susi
said on 21/Jan/08
watch the video of "scream" when he's walking between nicole scherzinger and keri hilson.he looks really tiny.i'd give him 5'8''
C.
said on 10/Jan/08
He must wear lifts, but in the past he didn't. I never really thought about it, even though I've watched him as a kid. However, nowadays he's been so popular with Justin and all. So as his popularity soared, so did his height. But he does look around 5'9" or so in those pics, but Justin here is stated as a shade under 6'. And Justin is also leaning more in all of the pics, so he's most likely 5'8" at best.
derbi
said on 30/Dec/07
Oh my good, this really cracks me up... I was just looking up here timbaland's height out of curiosity, and then I see 5'7". Damn, I can't believe it... I always thought he was around 5'11" or so... He looks 2-3 inches shorter than justin timberlake in my opinion, I'm not really sure, but I would go for 5'9", maybe even 5'9.5".
Click Here
Click Here
C.
said on 23/Dec/07
Wow. I never would have thought he was that short. Maybe it's his frame that makes him appear more massive that he actually is. That, and lifts of some sort.
And also, Nelly Furtado is very short so he does make him look taller. Apparently she's shorter than 5'3".
glenn
said on 21/Dec/07
my close friend knows timb personally.i would see timb walk by me all the time.5-7 it is.some say 5-6.i go with 5-8 tops as a possibilty.cool with that?
Height Seeker
said on 20/Dec/07
5'7" cannot be right this guy is HUGE google timbaland aunder images and youll see that hes huge like maybe twice as huge as 50 cent and in the music video to promiscuious girl (did I spell that right? oh well i dont care) when hes playing the drums and nelly furtado is singing then hes on the mike so 5'7" was cannot be right he looks like hes 6 foot 2 or something, just my 2 cents anyone else agree/disagree?
brother_h
said on 20/Dec/07
justin is 5'10 new zealand, i met him outside manakau city eating chicken, he said kiaora and i was surprised it was him. hes a nice dude though.
but he is no way 6'1. im 6'1.5 and he was really really tiny compared to me.
D J
said on 12/Dec/07
timbaland is short cause when he take picture wit keri hilson he looks short even when keri has teny shoes he still short so i belaive he is 5ft 7in.
C.
said on 9/Dec/07
How the heck is Timbo 5'7"? He clearly doesn't look much shorter than Justin. If he's that height, Justin has to be 5'9-10" or so. And that's just ridiculous. B/c Timbaland is taller than Kanye.
shay
said on 7/Dec/07
lol at brother_h...what on earth are you smoking?
Justin is 6'1 so this is about right..but i think timb's possibly a little bit taller than that
brother_h
said on 28/Nov/07
like i said on timberlakes profile, he is 5'10-5'11.
i met him in auckland, he sat down eating fried chicken and when he stood up i was looking far down on him. im 6'1.5 and his ehad would of been at like my eyes. so 5'10-11.
i thought timberland was 5'10. but now i see he's only a small solid guy.
Aman
said on 26/Nov/07
if timbaland is 5ft 7 then justin timberlake has to be about 5ft 8 or 5ft 9, becuase when they stand together timbaland looks about an inch shorter.
Salsero04
said on 2/Oct/07
Look at him next to Justin Timberlake. IF Timberlake is really around 6ft or even just marginally under it (which most accounts seem to suggest, and let's not even mention if Timberlake is slightly taller than this), Timbaland CAN'T be 5'7" That would put him around Timberlake's eye-level. Any time I've seen video of them together he never looks that short. I just can't see 5'7" I would have guessed 5'9" also, but I could be convinced to believe 5'8".
And BTW I don't think Nelly Furtado is 5'7" in heels. People were saying that because of pictures of her and Paris Hilton, but if you look at all of the full body pictures, Paris Hilton is slouching substantially and does not even have her legs straight. And looking at Nelly Furtado's feet, her heels appear much larger than Paris Hilton's. Nelly Furtado is more like 5'4-5" in large heels which would put her just past Timberland's eye-level (which is also typically how tall she looks next to him). She has never looked 5'7" standing next to Timberlake either (again assuming that he is around 6ft).
$tiffen
said on 1/Oct/07
uh i think he's like 5'9 or taller cuz i've just watched vma on tv and he is a lil bit shorter than justin timberlake and he is really strong well nelly furtado is about 5'7 with heels on and timbaland was obviously taller than her SO i'm pretty sure that he's more than 5'7 about 5'8 to 5'9