Adewale Akinnuoye Agbaje's Height
6ft 1 (185.4 cm)
British actor best known for roles in OZ and LOST. In film he appears in Suicide Squad, Thor: The Dark World, Pompeii, The Thing and Concussion. He claimed to stand
"6ft 2"
in height.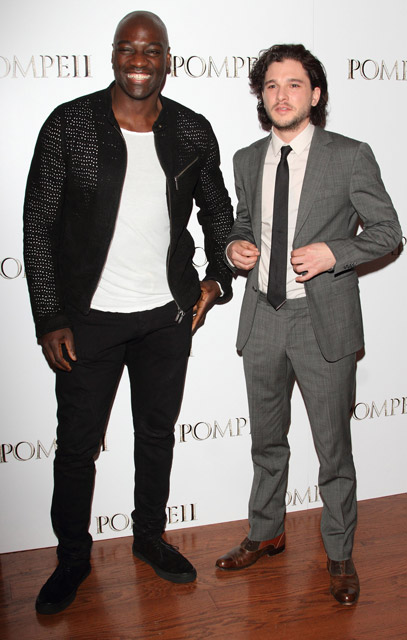 Adewale with
Kit Harington
Photos by PR Photos
You May Be Interested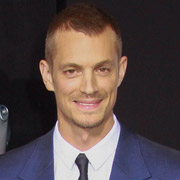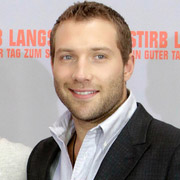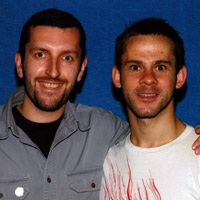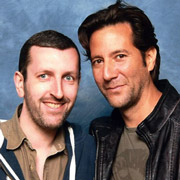 Add a Comment
70 comments
Average Guess (38 Votes)
6ft 1.41in (186.5cm)
Jkiller
said on 17/Jan/20
6'1 and a half.
'Annonymous'
said on 16/Mar/19
Hi Rob! I think Adewale is a little closer to 186 cm than 185... Please look at him next to Jorge Garcia (photos from 2006) on which Jorge has thick shoes and Adewale has flat flip flops and even then Adewale looks much taller than him:
Click Here
Click Here
Click Here
Click Here
Click Here
Here is a good comparison of Adewale with Will Smith from the premiere of "Men in Black III" from 2012, bearing in mind that Will had some more hair than him, Will and Adewale looked the same height:
Click Here
Adewale looks definitely taller than Chris Tucker, although Tucker has a chance to measure nearly 185 cm, but look at them side by side in 2012:
Click Here
Adevale met Ru Paul in 2014, I really do not see a three-inch difference between them:
Click Here
Look at him here next to Adetokumboh M'Cormack, Adewale looked easily 3 inches taller than him:
Click Here
Adewale, sometimes even alongside Kit Harington, could look over 6'1" here are the proofs:
Click Here
Click Here
Click Here
Click Here
Click Here
Click Here
Click Here
Click Here
Click Here
Click Here
Click Here
Click Here
Click Here
I think that 6'1.25" is definitely a arguable figure for him, although I will say that 6'1" and 1/8 inch could be suitable for him because it looks like a solid 6'1"guy most of the time. Rob, I think Adewale could be the first guy on your website with a range of 6'1" and 1/8 of an inch. Could you give him that number?

Editor Rob
The last time I looked at him I still though around 6ft 1, but 1.25 isn't impossible
Tall Sam
said on 27/Dec/18
While 185 also fita, there's a good chance of 186 cm for triple A, he can stand super loose in posture at premieres so can appear a little less tall than he might otherwise.
Gracian
said on 11/Mar/18
I think Adewale could be added to the male models section:
Click Here
As for his height, I think that in recent years the loss of height for him is possible... Maybe peak height 6'1.25" and current height 6'0.75" would not be such a bad option for him. In the photos with Laura Haddock (who has big heels) and in the pictures with Alicia Keys (who has thick hair and big heels), he easy looks a little over 6'1":
Click Here
Click Here
Rob, I am asking for your interventions.
Rampage(-_-_-)Clover
said on 28/Dec/17
186cm wouldn't surprise me...
Adijos
said on 25/Dec/17
To be honest, Rob, I think 6'1.25" will be the best for him!" Next to 50 Cent and Bill Duke, I'd say it looks a little more than flat 6'1". In addition to Will Smith in the pictures sometimes looks higher, lower or very similar to Will. Two years ago, with John Goodman, he looked taller, and you're currently replacing Goodman as a flat 6'1".
Click Here
Click Here
Click Here
Click Here
Some people would like to argue in the comments that Adewale may have lost some height, I think it is possible but I'm not sure! Rob, I think Adewale deserves 186 cm, please give it to him.
Editor Rob: I am not sure I have seen enough to say 186cm would be the best listing, I still feel when Adewale said 6ft 2, he is just giving a height in shoes.
John
said on 1/Nov/17
In this picture with will smith, he looks maybe even an inch shorter.
Click Here
If will's 6'1.5 listing is to be believed, then I make the case that Adewale is in fact under 6'1. Or certainly not far over.
berta
said on 11/Oct/17
in old movies and lost i would not believe horter than 186 but with jooel kinnaman and also in pompei he looks at best 186. the average height guess seems very high.
Slim
said on 7/Sep/17
A 6'1.25" upgrade is necessary.
berta
said on 10/Aug/17
well he is little shorter than will smith and joel kinnaman is mutch taller i would say that he is probably no taller than this. although on lost i tohugh he was 187 cm man
Rampage(-_-_-)Clover
said on 20/Jun/17
I thought he was a legit 6ft2 at first. Could see him as 186cm.
Adijos
said on 19/Mar/17
Mr. Eko - 6'2" in 188 cm
Jack - 6'2" in 188 cm
Locke - 6'2" in 188 cm to peak, and now 6'1.25 in 186 cm
Sawyer - 6'1.75" is solid 187 cm
Sam
said on 16/Feb/17
I've yet to see if there's any good photos of him with Will Smith from Suicide Squad, I think there'd be less than a cm between them.
berta
said on 5/Jan/17
this guy is hard sometimes he can look 187-188 back in the days but in recent years he struggles to look 185 -186 adn he hasnt lost height. 185 seems about right. jim carrey was taller than him in ace ventura. dwayne johnson had almost 2 inches on him
Sammy Derrick
said on 4/Dec/16
In the movie Suicide Squad,his character 'Killer Croc'...has his documents stating, 'Standing over seven feet tall and weighing 360 pounds at his time of latest incarceration...'
He honestly doesn't look over 6'4 in the film..In most of the scenes he looks to be in the strong 6'2 range and about 220lbs.
Josh Jeffords
said on 8/Oct/16
Tall good underrated supporting actor suicide squid not withstanding.
I remember him in 90s flike looked 6 1 not much more likely shrunk a bit.
berta
said on 13/May/16
Hm just looked at photos with him and other actors lika channing Tatum. He actually doenst look taller than Tatum in any photos and jim carrey looking a Little taller Dwayne johnson was 2 inches taller. He may well not be over 185 could be slighly under.
TJE
said on 1/Apr/16
Adewele is dropping some, but Kit is no less than 5'7.
Andrea
said on 31/Mar/16
Rob, in this picture Kit looks at least as tall as he claims to be... xD
In other pictures, Ade can look 6 good inches taller than him, though!
In Oz he can look just 6' at times, maybe with bad posture, but i do think 6'1 is a good listing!
Rampage(-_-_-)Clover
said on 25/Mar/16
Rob, could 186cm be closer?
Editor Rob: I think about 6ft 1 is ok for him, I did watch Pompeii and The Thing remake and really I wouldn't have guessed him over that now.
berta
said on 26/Feb/16
i looked at lost recently again an locke Always looked 1 inch taller and Sawyer also looked a litte taller. Height in lost Jack 187-88 swyer: 186-87 Locke:187-88(closer to 88) mr echo:185-86
Paleman
said on 22/Dec/15
Adewale's posture was horrible in Oz, but you can see in some scenes that he was one inch taller than the strong 6' footer Eamonn Walker when the two were standing next to each other and Adewale wasn't slouching as much as usual. Yes, 6'1" seems a plausible height for him...
Goran
said on 10/Dec/15
No way, in LOST he looks at least 188cm O.o
dmeyer
said on 8/Nov/15
I agree since van danme wasnt towered in leginnaire , jc could realy have been 176-176.5cm 5'9.25 strong at peak he looks this in u soldier and legionaire even in barefeet
Sam
said on 28/Jul/15
Actually looks to maybe edge out Will Smith in early stuff for the Suicide Squad, but 'wale is in heavy make-up and probably heavy padding and big footwear since he's playing Killer Croc, so would be interesting to compare them if at the premiere or something.
Andrea
said on 6/Jun/15
Haven't watched the scene (and the whole series to be fair) but it's no surprise he could look similar to that guy, Sam. I said it, he can look 6'-6'1 at times in Oz but i think 6'1 is a good listing for him! He can look it...
Sam
said on 5/Jun/15
Probably a better fit although he can look 186-187 range at times too...He looked probably a bit over a flat 6'1" in Pompeii but standing next to Dwayne Johnson looked 1.5-2 inches shorter and looked only about 1 inch taller than 50 Cent.
Sam
said on 29/May/15
The guy just had a small appearance on Game of Thrones, he faces off against Iain Glen and looks the same height but I thought Glen was standing a bit uphill on a beach but on the next episode, they are standing on a platform and again looked similar height. Glen in his photo with Rob looked closer to 6'0" than 6'1". More evidence of Adewale being slightly overlisted.
[Editor Rob: maybe 6ft 1 is the most he is really.]
Sam
said on 2/Apr/15
Yeah, I'd buy an inch between Adewale and Lance, I agree with you Reddick is more likely a 6'2.5" guy than a flat 6'2" as Rob has him. Next to Dwayne Johnson, probably no taller than Reddick in realty, I thought Adewale looked more than an inch shorter. Therefore, I wouldn't be surprised if Adewale was more a strong 6'1" guy (6'1.25"), but this listing suits him fine generally.
Andrea
said on 9/Jan/15
Sam, i've just finished to watch Oz... After 6 seasons, i'm still not convinced about Eamonn Walker's height, to be fair! He generally looks a bit above average but is he really a big 6'0.5? Mmm, I actually thought Adewale was at least 1-1.5 inches taller than him in some scenes... And Ade can look only 6'0.5 himself at times, even if, as you say, his posture and footwear can make him look shorter! I bet a guy like Lance Reddick would be at least an inch taller than Adewale, even if they both claim to be 6'2!
Sam
said on 2/Jan/15
Also, there looked like less than an inch between him and Eamonn Walker in Oz (sometimes they looked the same), although again Adewale's posture and footwear could make him look shorter. Because of the characters' menacing natures, I thought most of the cast members were taller back when I watched Oz. Reddick, a strong 6'2", I thought seemed 6'3"-6'4" when he popped up, it's just everyone was a bit shorter than expected.
Andrea
said on 20/Dec/14
There's not much difference between him and Dean Winters in Oz, actually! There are some scenes where Dean can even look a bit taller but after seeing him with Lance is really hard to believe he's anything over 6', granted he doesn't look under it in Oz! Rob, could Adewale be 6'1 flat?
[Editor Rob: yes he could be calling his height in sneakers.]
Andrea
said on 13/Dec/14
Definitely not a big 6'2 guy, he's gotta be somewhere in 6'1 range (6'1-6'1.5 is probably his range)...
Sam
said on 11/Nov/14
I caught a few minutes of Pompeii on TV and saw a sequence where he sword-fought 6'4" Sasha Roiz...I don't know how but they looked fairly close in height, maybe 'wale had a terrain advantage.
Rampage(-_-_-)Clover
said on 28/Oct/14
He could pass for 6ft2 in Faster. About 1in shorter than Dwayne Johnson.
Looked more 6ft1 flat though in Get Rich or Die Tryin' with 50 Cent
Sam
said on 20/May/14
This listing is the most he seemed in a few minutes of A Bullet in the Head that I watched. He seemed only 4-5 inches over Christian Slater and at least 3 inches under Jason Momoa...but Adewale's character was leaning on a cane, so he might have been dropping a little height.
Sam
said on 28/Feb/14
That's probably because Kit Harington, although he looks about average height on screen, is actually under average. AAA has about a half a foot on him.
Click Here
AAA is one of the most underrated actors today IMO. I'm a fan mainly because of Oz and Lost, since his big-screen roles have generally been in less than stellar films. I've heard he's trying to get funding for his directorial debut.
Sean
said on 27/Feb/14
Pompeii made him look like a 6'8 giant! I didn't know how tall he was, but I knew he could be more than 6'3 at the very most from seeing him in Lost.
Peyman
said on 27/Dec/13
these 6ft 2in claims are so funny!!
if the guy is your favorite actor I understand! but try to be honest :)
he looked max three inches taller than Adetokumboh M'Cormack( who himself is struggling to look 178 with Rob).
I'd say 184 at worst & 185 at best!!
Bayss
said on 21/Sep/13
I don't care how tall he is--- he is beautiful. My second favorite character on Lost was Mr. Echo. His performance was intense and I wanted more. I wish he would do more acting. He could win an Oscar
Rico
said on 12/Jun/13
Why do you think he's 6ft 1.5in instead lf 6ft 2in, Rob? What made you write that instead of his own claim? Could be either, I guess.
[Editor Rob: there's as many men in between say 6ft 1 and 2 as there would be on 6ft 2 or 6ft 1]
Dommy
said on 11/Jun/13
He should be around 6'2 honestly.
Lebensdorf
said on 21/Feb/13
Seems like a pretty big guy. Was about four inches taller than 5'10 Tony Shaloub in an episode of Monk. A solid 6'2 I think.
Beastman
said on 20/Jan/12
Fox is definitely taller than AAA, but it's at least a solid inch. I always imagined AAA to be 6-1 flat anyway, not just from being shorter than Fox, but also other comparisons. But if he is 6-1.5, then Fox is higher than 6-2.
Click Here
(1:47 to 1:53)
Click Here
Click Here
(Fox is slightly closer in both pics, but the difference is still obvious)
wayne
said on 31/May/11
Rob : is he taller than brendan fraser?
[Editor Rob: I doubt it]
Rampage(-_-_-)Clover
said on 21/May/11
Would you be willing to upgrade him?
Rampage(-_-_-)Clover
said on 27/Apr/11
On Lost I thought he looked about the same as Matthew Fox
Rampage(-_-_-)Clover
said on 23/Mar/11
Could he be 6ft2 Rob?
[Editor Rob: there's a chance yeah]
thebad7
said on 6/Mar/11
I'd like to see him in more starring roles--he's fantastic as a villain. Got to know him from four seasons of OZ. In OZ, he either went barefoot, or he wore paper-thin sandals. Despite this, he was still one of the tallest actors in the cast. 6'2" is correct for him. Like fellow OZ member, Eamonn Walker, he is a big, imposing presence--textbook example of a 6'2" man.
tb7
El Chapo
said on 28/Nov/10
At least 6ft2 - as apo observed already, he towered over most of the other cast members of Oz and that was in bare feet. Big guy, that's for certain.
Anonymous
said on 25/Jun/09
Yes, that's about right. He looked about the same height as Oded Fehr in The Mummy Returns.
Sam
said on 11/Jun/09
Yeah, based on that show, I previously thought J.K. Simmons was 5'9"-5'10", but he really is close to 6' feet.
some guy
said on 10/Jun/09
him and dean winters always looked about the same height on Oz. AAA was either barefoot all the time or wore flip-flops. Dean's character always wore converse which have practically no soles. Dean might have had a half an inch on him at most. All the guys on OZ were pretty tall for the most part though
Anonymous
said on 16/Mar/09
this guy is no more than 6'1
Anonymous
said on 31/Oct/08
While similar in height, he's bulkier in build than Jack and I think his size and intensity makes him pretty intimidating. I certainly wouldn't want to fight him.
Ivana
said on 31/Oct/08
I rewatched Everybody Hates Hugo (episode 2.4 of LOST) yesterday. When Eko and Sawyer were walking next to each other, Adewale looked slightly shorter than Josh Holloway.
I really don't think that camera tricks are responsible for viewers thinking of AAA as 'giant'. I think it's just due to the Big Scary Black Guy (and African to booth!) syndrome. People think of Eko as a giant even though he is about the same size as, say, Jack.
Captain Spaulding
said on 20/Sep/08
He looks at least as tall or taller then matthew fox whos 6'2" on this site.
Yaspaa
said on 2/Sep/08
He's shorter than dean winters from Oz also,184-5 for this guy
Anonymous
said on 27/Mar/08
Sorry, but what is kimerikas?
Jane.
AshnarLynx
said on 28/Nov/07
I remember a scene from OZ where he and Robert Clohessy (Sean Murphy in the show) are standing face to face. Clohessy is listed as 6'2 and Agbaje looked considerably shorter than him. So there's no chance he can be 6'2! 6' at most.
Anonymous
said on 18/Apr/07
he is slightly over 6'1.5, well 6'1.5 is 186.7
he is 6'1 and 9/16, 6'1.5625 which is 186.85cm on OZ he had shaved head and he was barefoot, dean winters looked taller because dean winters had spikey hair and shoes on if dean winters shaved his head standing barefoot back to back with adewale they are exactly the same height
sam
said on 6/Oct/06
A barefoot Adewale is looking pretty huge next to Monaghan and DDK here (not that that's hard to do):
Click Here
[Editor Rob: Lost, outwith the hatch is offically the worst show for comparisons although he is a big fellow in the hatch scenes]
Anonymous
said on 17/Aug/06
OZ would be better for height comparisons than Lost, because Adewale was always barefoot on OZ.
sam
said on 24/Jul/06
Some of the time he can look a little taller than the other guys or can look shorter, but usually is about the same. Never seen him seem taller than Matthew Fox, maybe slightly taller than Holloway, and about the same as Terry O'Quinn.
D. Ray Morton
said on 23/Jul/06
Thanks for the interviews, J. I always liked Agbaje. Even if Adebisi were the only character he ever played, I'd still consider him a great actor. But he's done so many other amazing things ("Get Rich Or Die Tryin' aside, of course).
Anyway, I have a hard time believing the 6'2". On OZ, he looked about 6'1" - maybe.
[Editor Rob: lot of the time on lost, the 4 6ft 1-2 guys can look either or, not sure about this 6ft 2, first time he was with locke he looked shorter, but then was barefoot maybe]
J.
said on 22/Jul/06
In an interview with Entertainment Weekly, Adewale says: "I think what happened was that, once they saw me on the screen without a shirt, all 6 foot 2 ...":
Click Here
J.
said on 22/Jul/06
He says in an interview with FHM magazine, "...when you rip a shirt off a 6 foot 2 black guy with a stick in his hand, you've got a whole different character right there":
Click Here
[Editor Rob: good find]
A.A
said on 1/Mar/06
Well Adewale was always shorter than 6'1 1/2 Dean Winters on OZ, but then the guy never wore shoes on the show. I tried to gauge a comparison between Adewale and 50 in GRODT, and saw there was a difference in weight but pretty much none in height. Goes to show you just how tanked 50 really is to make a guy like Adewale look skinny!
On Lost, well, as the Editor has said before, the terrain is always too un-even for height estimates. I'd give him a solid 6'1.
sam
said on 17/Jan/06
He was pretty much the same height as Josh Holloway on Lost, so depending on whether Holloway is 6'1", 6'1.5", or 6'2", Agbaje is that also. Agbaje certainly had at least 6 inches on Dominic Monaghan, if not more. In the picture with 50 Cent, Agbaje seems to be leaning in and 50 Cent is standing straight. You know, I'm really starting to wonder if this guy is over 6'1".
[Editor Rob: I do think Holloway is a legit 6ft 1er...maybe Party of Five guy isn't quite what we think...]
J.
said on 16/Jan/06
You're right Rob, he looked huge on "Oz". Next to Curtis in the pic provided above, he does look 6'1"-ish though considering that 50 is in the 5'11"-6'0" range.