Adrienne Wilkinson's Height
5ft 5 (165.1 cm)
American Actress known for playing Livia/Eve on Xena: Warrior Princess. She revealed one of the problems with auditioning against short guys is height:
"literally it comes down to a situation like if the leading man is five foot six, I'm five-five. I'm too tall."
In this convention photo she had between 1.5-1.75 inches more than me.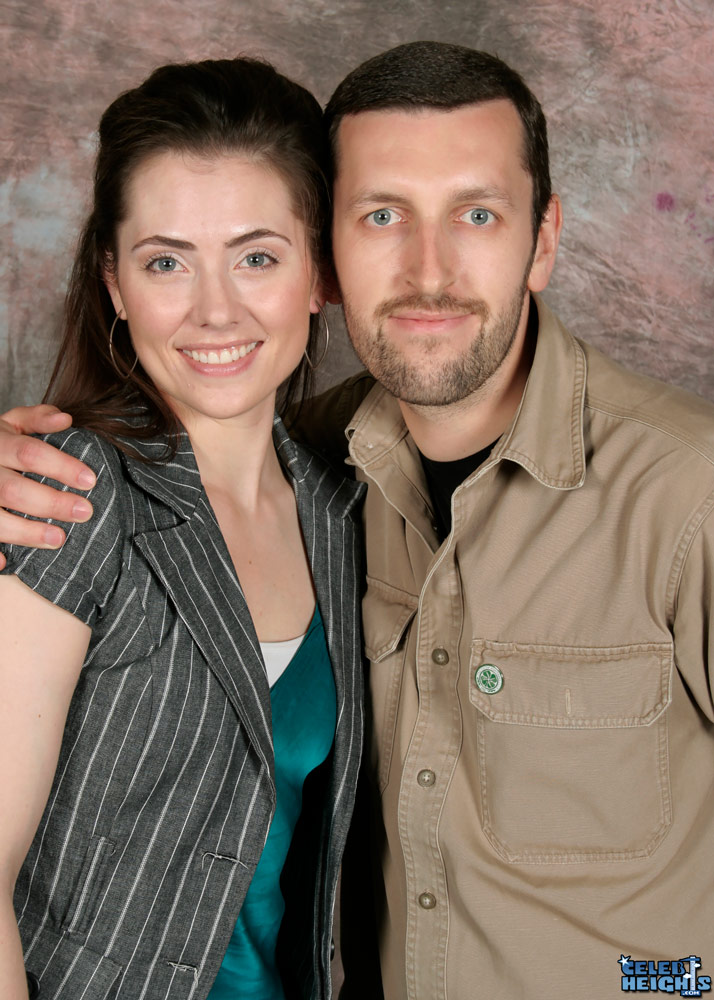 5ft 8 Rob and Adrienne @ Starfury Decalogy, 2007
I'm only 5'5" but more specifically I weigh just over 100 pounds, so when I first saw Kevin (Smith) who, yes, towered over me, but more obviously could probably pick me up and throw me with one hand.
Ausxip.com
You May Be Interested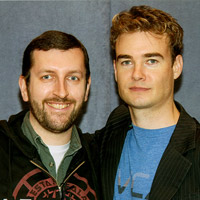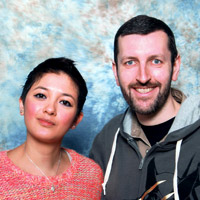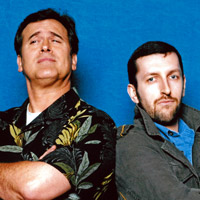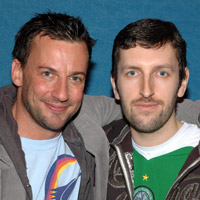 Add a Comment
22 comments
Average Guess (5 Votes)
5ft 4.9in (164.8cm)
Nik Ashton
said on 10/May/20
@ Lee168cm - You are so right! Your comment should be put on notice boards around the world! 😀👌!
Kourosh
said on 26/Nov/17
god damn it rob i am jealous
even
said on 28/Jul/17
the answer : five five and one hundred pounds
Lee168cm
said on 12/Jun/17
Five six isn't too short to be lead actor Christian look at al Pacino, Elijah wood, Daniel Radcliffe, tom cruise Michael j fox Scott caan , all five seven or shorter all starred alongside a taller female far more lead actors of under five eight than over six four
Greg
said on 11/Jun/17
She is so gorgeous!
Christian-196.5cm (6ft5 3/8)
said on 22/Apr/17
I don't know why she said 5ft5's too tall. It's not that a 5ft5 woman is too tall for a role, but rather a 5ft6 man is too short for one.
Sandy Cowell
said on 2/Feb/17
I've just read the backlash of comments from envious guys wishing they could be in your shoes Rob, as it were! I thought there might be comments like that and there are! Great!
Why this girl should ever feel she is too tall to act with a shorter guy is beyond me! 5ft5 is a lovely height for a girl, and I cannot recall many incidents in Hollywood where the male lead is 5ft6!
At just over 100 pounds, she is extremely lean, thin, underweight, skinny; call it what you like, she really is very light for her height! 🎈
Editor Rob: yeah in person she was very slender. It is true about cameras, sometimes a female can look 5-10 pounds skinnier in person than on a tv show or film.
Hermen
said on 7/Nov/14
Looks like every female celebrity you meet seems pretty comfortable with you Rob, is it the accent or the beard?
5'5 for sure
[Editor Rob: let's put it down to a nice smile and greeting at times ;)]
Emmett
said on 27/Feb/14
@truth I agree, that's a perfect height for a woman.
greg
said on 24/Jan/14
Hmmm, looks like a tough job running this website rob :)
Seriously though, height specified looks good in comparison to Rob's height.
truth
said on 29/Dec/13
she is not too tal not too short perfect height for a woman 5ft5 or 5ft6.
Emily
said on 6/Dec/13
She's quite delusional if she thinks she's too tall
Ahboh
said on 20/Jan/13
"literally it comes down to a situation like if the leading man is five foot six, I'm five-five. I'm too tall."
Eh...yes too tall...with heels :)
Rudy
said on 18/Nov/12
Rob, i'm jealous.
5'8.76786
said on 15/Aug/11
I don't think 5'5 is too tall, given Hollywood can do wonders with camera angles and stuff, maybe 5'7 or more would be the start of height disadvantage for women starring in movies with real short actors.
Of course, being 5'4 would help more than being 5'5. Gorgeous btw.
Mamun
said on 19/Jul/11
It was a wonderful conversation I had with you that day Miss Adrienne ! Sure wish I had more !Thnaks for giving me the opportunity ! If you ever need me , you know where to find me !
Regards
SUPERMUN
Candyman
said on 29/Mar/11
Yes, that is a very close shot man and I feel ya because she looks like a good snuggler. No risk of vantage point errors in judging her height though.
Dean
said on 1/Feb/11
gorgeous girl im not suprised you want a close feel rob ;)
5'5 is average..5'4 is slightly under
Alex
said on 17/Jun/09
Looks 5'5 here considering shes in standard heels which are going to give about 2.5 inches over barefoot height anyway. Just over 100lbs at 5'5 I would think she'd look skinnier than she does here.
[Editor Rob: I wanted to get a bit closer to her so I bent down a bit ;) She says 5ft 5, but 5ft 4 maybe...]
Josh.J
said on 17/Jun/09
she must have auditioned against some tiny men indeed. 5'5 is quite short for a lady nowadays.
annon-roseapplestar
said on 26/Mar/08
Hiya!
5'5 is NO WAY too tall;]-i'm that same height-we rule
Jamie
said on 9/Mar/06
Her website's resume also lists her at 5'5 =)