Aimee Duffy's Height
5ft 2 ⅛ (157.8 cm)
English Singer, known for songs like "Mercy" and "Warwick Avenue". She said in
WalesOnline
:
"I'm quite short, I'm five foot two and a bit – people are surprised when they meet me that I'm shorter than they expected – and I'm quite… voluptuous. I'm like a figure of eight, is how I put it. I can't just follow the latest trends, I have to alter things to my size and shape"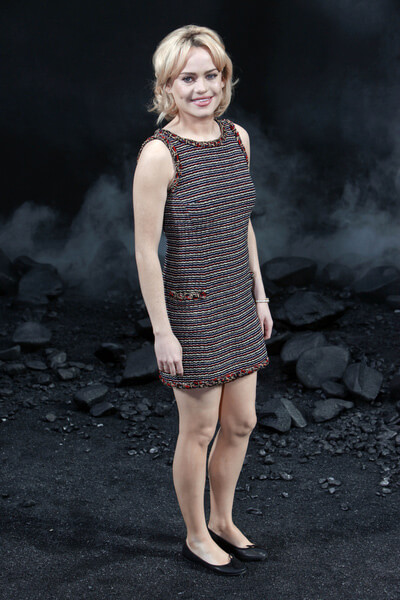 Photos by PR Photos
You May Be Interested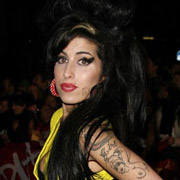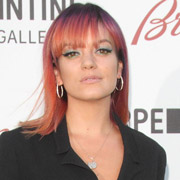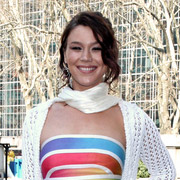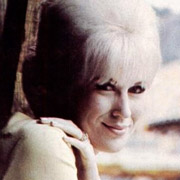 Add a Comment
33 comments
Average Guess (3 Votes)
5ft 2.54in (158.9cm)
plus
said on 5/Jan/16
With Pablo Motos (measured night around 164 cm) she is in a pic that would do her 155 cm (she was wearing very high heels)
plus
said on 30/Sep/15
this TV host claims to be 167 cm, I'm not sure if he is 166 or 167. Any suggerence for Duffy height after seeing this pic too?
Click Here
Jackie
said on 11/Oct/13
She looks HUGE in her video, ( Mercy )....
;0
said on 11/Oct/13
She looks HUGE in her video, ( Mercy )....
DC
said on 10/May/09
annie you are right i met her down under when she came to aus she is only about 5'0 5'1
lala
said on 4/Jan/09
Yea, she seems pretty short. Maybe 5'1''.
kerry
said on 4/Nov/08
oh my god,, this must be the weirdest website ever and definatly the sadest.. i never knew ppl cared so much about the height of celebritys.. anyway u can just google there heights.. i swear everyones height is underestimated by about 2 inches here i dnt see why ppl wud lie about there heights.. i mean the criteria for model isnt "people who pretend to be 5ft10" its "people who arre 5ft10" i think this site is for ppl with height complexes
Annie
said on 3/Sep/08
i met duffy in leeds and she was way smaller than me and i'm 5'7"
she was no more than 5'1"
brapp
said on 26/Aug/08
She has a UK size 2 feet... that's tiny, so presumeably she's tiny herself.
I've seen her be described as 5'1" and 5'2"
Lillian
said on 31/May/08
Hmm..i didnt expect that tall, actually. They always talk about how small she is as though she's extremly short. Maybe 5'1.She does wear rather large heels...
heres her with kylie monogue (5'0)
glenn
said on 29/May/08
5-1 sounds extreme,but ill buy 5-2.
gorgeous
said on 29/May/08
i'd say she's 5ft 1 at the very most
glenn
said on 28/May/08
maybe she is that low.rob can it be possible?
[Editor Rob: not seen much of her to compare, but I think it's possible to change this a little.]
aled
said on 23/May/08
yeah i read an article in you magazine that comes with the daily mail that said she was really petite like 5"1
LilLee
said on 23/May/08
in an interview it said she barely scraped 5 foot so I think she's 5'1". No taller than 5'2"
glenn
said on 19/May/08
j.lee-90 percent of them were heels next to me.
glenn
said on 18/May/08
ian-you cant detect my sarcasm? reread my posts.thanks.
Elle
said on 18/May/08
She's absolutely gorgeous! I thought she was really diddy though! Like 5'2 or 5'3. Oh well.
Charliemoto
said on 18/May/08
Glenn was just leaning slightly he's not bending like say Devito or other images.
5'4 indeed she.
Ian
said on 18/May/08
You said she was barefoot yesterday now she isn't? You mean she is wearing flat shoes? What do you see for her height Glenn you were there.
glenn
said on 18/May/08
no she isnt barefoot.geez.
Ian
said on 17/May/08
She is barefoot and you have shoes on Glenn? She is standing a bit closer to the camera than you are. 5ft6?
glenn
said on 17/May/08
every celeb woman had shoes advantage.i dont know whay people always assume otherwise and i had already explained.
Daniel
said on 17/May/08
Beautiful girl. To me, she looks 1.66m in that picture, assuming no one had shoe advantage
glenn
said on 17/May/08
wtf is the only blind one here.everyone else sees 5-4.gee,im not bending and she isnt wearing heels.she is barefoot.duh.
wtf?
said on 17/May/08
on this picture(the photo with glenn) she does not look 5ft4 but 5ft6.5, so if she really is 5ft4 this photo does not show it very well.
WantingToBe6FT
said on 16/May/08
wow, she's a cutie, definitely 5'4"
Aratirion
said on 16/May/08
More than ridiculous. Teeny tiny? Official average here in Austria is 5'5.
Charliemoto
said on 16/May/08
does look 5'4 indeed.
glenn
said on 16/May/08
serious jane? thats absurd.
glenn
said on 15/May/08
yeah ed,i try my best before it gets more difficult.winehouse was difficult for me last summer.and that was then.got her to sign,but the photogs ruined my photo with her chances,as she ran away from me sayin she cant right now.duffy had alot people after her this week.this pic was from 2 months ago.before the hype.
glenn
said on 15/May/08
i didnt realise the scan was that bad rob.you couldnt crop it more.ill redo it one day.
ed
said on 15/May/08
timely photo Glenn, you must be on top of things...this singer has the big hype machine going behind her right now...since Amy Winehouse appears to be drugging herself out of the scene Duffy is the new Queen of Brit retro-pop. Saw her perform last night, it was ok like Martha Reeves white version 40 years later. She is cute though and a solid 5.4 in that pic.