Al Matthews Height
5ft 11 ½ (181.6 cm)
American actor best remembered for playing Sgt. Apone in Aliens. On his official page, His CV listed him as 6 foot tall.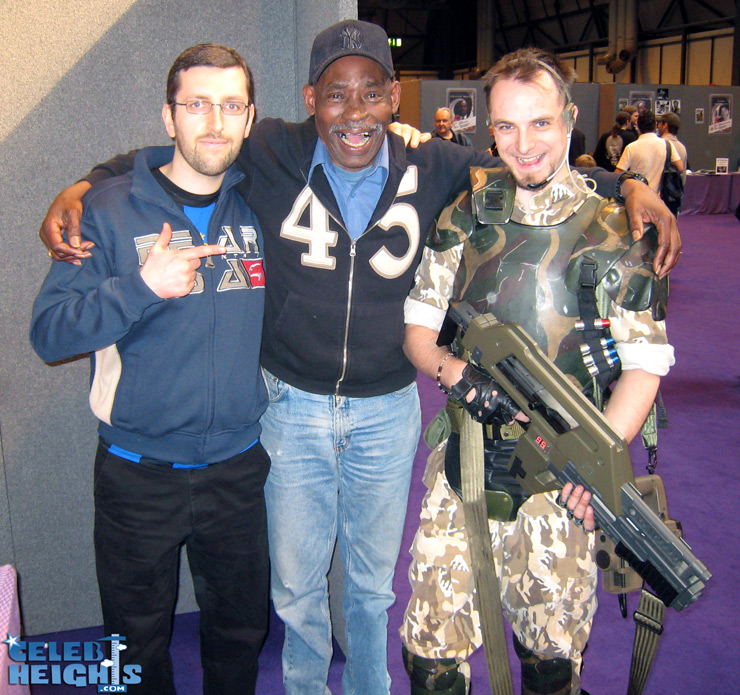 5ft 8 Rob and Al@ Memorabilia 2007
Al Matthews (1942 - 2018)
You May Be Interested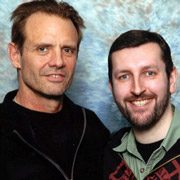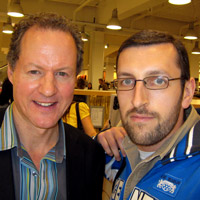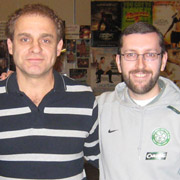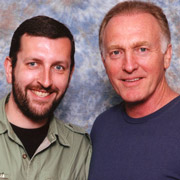 Add a Comment
30 comments
Average Guess (9 Votes)
5ft 11.44in (181.5cm)
Nik
said on 29/May/20
R.I.P Al Matthews.
The Horse of FUNK
said on 25/Sep/18
"Sarge is gone, let's get the @#$% out of here!"
RIP Sgt. Apone :(
For those who are curious, he was a real life marine who served in Vietnam. Apparently had a buttload of medals and decorations, including purple hearts, and was the first black marine to be meritoriously promoted to the rank of Sgt. in the corps. Also dabbled in music, ran a funk/soul station while in the UK, and could sing quite well.
As for height, these pictures always confused me:
Click Here
We know Paxton was 5'11" - 5'11.5" and I thought the guy to the left was 6'1" (forgot his name). Thinking more 5'11" peak and 5'10" in his latter years, to be on the safe side.
Cool story behind the photos, quoted from source further down: "AM: My fondest memory on Aliens, was this: We were trying to get my whole squad into the 'APC', as quickly as possible. Man, we must have done ten takes, on the very last take, we got it right. Once we were all in, in a 'military manner', we had the take, in the can, suddenly the door opened and I shouted "What the fxxk is going on?" Yes, I was tired and I knew the opening of the door would screw the sound, and we would have to go again. I turned towards the door, with smoke coming from my nostrils. There was Miss Weaver holding the biggest birthday cake I had ever seen in my life, and wearing the warmest smile ever! The whole cast and crew knew it was my birthday, and they were all in on it. I was so embarrassed, I broke down and cried. There was Sgt. Apone, balling like a baby, at the best of times, I don't like surprises, you can call it a 'Nam thing.'"
Source:
Click Here
MAD SAM
said on 1/Jul/18
Right now 181 cm but peak could had been 182.5 cm
Rampage(-_-_-)Clover
said on 5/Mar/18
More 5ft11 range in the photo but probably 6ft peak
Sandy Cowell
said on 15/Oct/17
Al looks like a lovely, fun-fuelled fella, the sort anyone would seek out to be a member of his gang!
He doesn't look as tall as 6ft now, though I don't doubt this Mr Fun was the full 6ft when 'Aliens' was made!
He can still have 5ft11; I think he is stooping in this picture in order to get his arms round Rob and his other friend, 'cos otherwise he wouldn't quite pass for 5ft10!
Cameron
said on 5/Sep/17
He has bad posture here, still doesn't look a full 6ft to me. Perhaps that was his peak???
5'12
said on 5/May/17
Rob, did you have a footwear advantage in that picture, or were you standing closer to the camera or something? Because he only looks an inch taller than you.
Editor Rob: I think he dropped an inch more height, so was at least nearer 5ft 11 than 10.
Willes189
said on 27/Aug/16
"Towering effect of a 6 foot guy"...
Rampage(-_-_-)Clover
said on 8/May/16
@Dmax: 6ft is hardly a towering height unless of course Rob and Jenny are like 5ft5!
I think he was near enough to it in Alien and is around 5ft11 today...
John
said on 26/Jan/16
Rob, was 6'0" his peak height? Because he sure doesn't look that today.
Editor Rob: he could have been a 5ft 11.5-6ft range guy in his younger days and by 70 lost an inch.
Dmax
said on 11/Jun/15
5'10.5-5'11 for him he doesn't have that towering effect of a 6 foot guy.
the shredder
said on 21/Jan/15
This guy was shorter than Biehn.
Rampage(-_-_-)Clover
said on 7/Jan/15
Doesn't look anywhere near 6ft, Rob
Emil 182.5-184.5 cm
said on 14/Sep/14
6 foot looks to be peak. I wouldn't give more than 5'11 flat now, Rob
LG69
said on 2/Dec/13
He looks 5'9.5" in the photo. Taking into consideration his slight slouch, I'd give him 5'10"-5'10.5" max. Rob, when you stood with him, did you see a legit 6'0 guy?
ek
said on 14/Feb/13
@Rob
Is that an Inter kit underneath your hoodie? They are my favourite football team
[Editor Rob: yes it is]
Big Jules
said on 6/Oct/12
Maybe if you're measuring from the top of is baseball cap LOL
Johnnyfive
said on 30/Sep/12
Looks 5'10 max considering his slouching.
Marcus
said on 21/Aug/12
He appears to be 5'9.5".
ChiasmataX
said on 3/Jan/12
He's 5'11.
Maximus
said on 10/Sep/11
In this picture he looks at the most 5'10"...not the best picture for height comparison.
James
said on 15/Feb/11
5'11 today
Doug
said on 20/Jun/09
Shortest 6' I've ever seen next to Rob. Looks 5'10.5" max here.
James
said on 10/Jun/09
179cm with a slouch, 183cm straightend up. Hmmmmm you know the baseball cap could be adding the illusion of height.
Anonymous
said on 11/Nov/08
I don't see 6 foot tall. He is near 5'11 with good posture.
mofo
said on 14/Jul/07
Rob 6ft he does'nt look anywhere near that is he hunching in that pic cause he looks only an inch or so taller than you? Who's the guy looking like a space marine? Do you know how tall he is?
Im' soooo confused with that pic!
[Editor Rob: this guy was around 6ft in aliens. He's lost a little bit and isn't standing with best posture...the marine? I don't know, I just said 'be in the pic'. Another marine took it.]
OutBenchThis
said on 28/Apr/07
Was Jonny Drama there too?
glenn
said on 28/Apr/07
thats the kinda guy that might be in stuff we dont remember.
glenn
said on 27/Apr/07
what else has he done in the past rob? he looks familiar.
[Editor Rob: just some small roles in 90's, I can't even remember him in anything....long since retired.]
MJ
said on 27/Apr/07
Looks like he lost an inch since his peak.
P.S. Rob, did he chomp a cigar like Apone? :)
[Editor Rob: LOOK into my eye...no cigar, although I think he had one on his desk]