William Hope's Height
5ft 9 ½ (176.5 cm)
Canadian actor best known for playing Lt. Gorman in sci-fi film Aliens, and Kyle MacRae in Hellbound: Hellraiser 2. On his resume he used to have his height listed as 5ft 11, although in later years changed to
"5'10"
with a weight of
"11st. 5lb"
.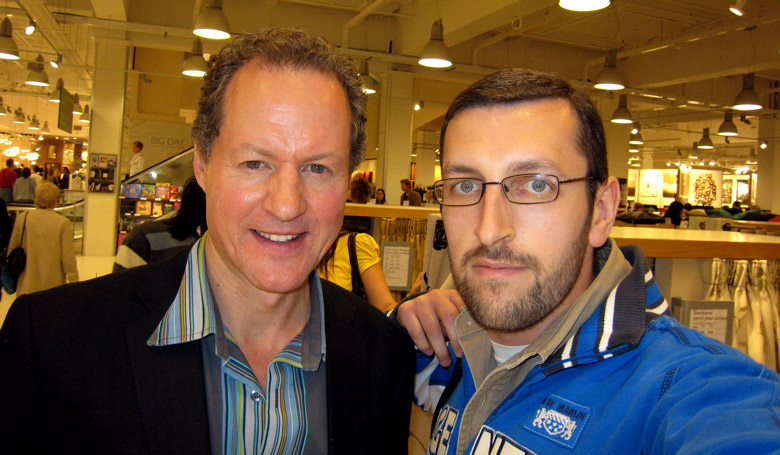 5ft 8 Rob and William @ Collectormania (7th May 2007)
You May Be Interested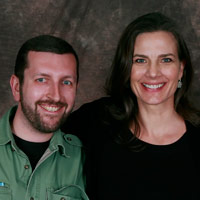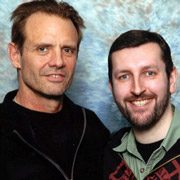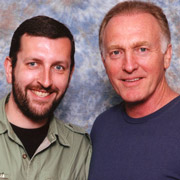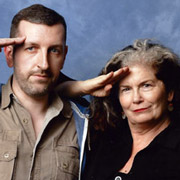 Add a Comment
19 comments
Average Guess (9 Votes)
5ft 9.75in (177.2cm)
Kale - 186.5
said on 25/Aug/21
Had the good fortune to bump into Mr Hope on the tube in about 2015.
Really nice guy. Chatted for a few moments about living in London and Aliens. A top bloke, who really should be cast in more big films.
5ft 9 ½ is a spot on listing.
Nik Ashton
said on 5/Oct/19
He can (pardon the pun!) have 5'9.5"! 🇨🇦!
Bobby
said on 23/Nov/17
Can't really see him being 1.5 inches taller than you. I'm seeing 1 inch max.
RichardSpain
said on 2/Aug/17
Seems 175 /176cm nex to Rob.
John
said on 3/Mar/16
176cm is more like it.
johemoth the dog
said on 31/Oct/15
He looks 5'9 to me. cant see the .5, but ill take your word for it considering you saw him in person and pics can be deceiving.
1.89
said on 8/Mar/14
1.75 no more
Dom
said on 12/Dec/13
Basquez says on 13/May/13
You always were a 5ft 10er Gorman.
OMG ROFL. BRAVO A+
This makes sense, was always shorter than Sigourney in Aliens.
LG69
said on 3/Nov/13
Not 5'11". Looks to be a solid 5'9.5"
Basquez
said on 13/May/13
You always were a 5ft 10er Gorman.
fricanman
said on 17/Jan/12
Michael used to live in Clapham and was a regular customer in my shop, late eighties early nineties. At that time I would have put him at the 5'11" on his CV quite easily (if not a weak 6'). When I first saw him in Aliens I was quite shocked, he comes across as quite average (if not smallish) in that movie. In the last series of Spooks, as Jim Coaver, he came across more as the 'big guy' I recall.
He is one of my "measuring rods" - having met him on a regular basis in informal situations I can use him to gauge heights of others in movies.
george555
said on 26/Oct/11
looks a strong 5'9
hfhdf
said on 3/Jul/11
looks like a solid 5'9 guy in this photo but he doesn't have a very good posture. 5'9 - 5'9.5
makeyes
said on 6/Apr/11
5'11 out of bed maybe, 5'9.5 to 5'10 is more realistic.
Rampage(-_-_-)Clover
said on 23/Mar/11
178cm maybe
avi
said on 13/Mar/11
Only half inch here but since Rob's close to camera could be 1.5 inch tops. NO no not 5'10. in shoes probably.
Eclipse
said on 19/May/07
Oh Come on Rob, show your face!! Let us all see the genius behind the site!!
Anonymous
said on 18/May/07
Nice jacket rob! yes looks about 5'9 to 5'9.5

Editor Rob
yeah, that was a blue marlin track jacket, not too bad, looks better than a lot of the other ones they sell. I buy stuff on occasion from america because of the exchange rate being so good last year.
glenn
said on 17/May/07
cool pic.was he nice?

Editor Rob
this was about 10 minutes before I was going home, but he was all smiles and spent a little bit talking. I'd seen him earlier at autograph desk aswell, yes a pleasant chap. Infinitely more pleasant than rene whatshisface from Boston Legal who an hour earlier in that same store didn't even have 5 seconds to 'spare' when I had asked him for a quick pic.