Ali Larter's Height
5ft 6 ½ (168.9 cm)
American actress best known for roles in movies like Final Destination, Resident Evil:Extinction and Legally Blonde. In TV she is well known for her role on Heroes and The Rookie.

Photo by kathclick/BigStock.com
I love modelling and I made a lot of money, but it's kind of a brainless career....I was asked to lose weight my whole career, and I just don't think that was necessary. I was modeling when Kate Moss was the ideal and the waif look was big, and that just wasn't me.
I've always tried to diet, in a healthy way, but I'm 5-7 and 124 pounds. That's my weight.
-- Philadelphia Daily News, Jan 1999
You May Be Interested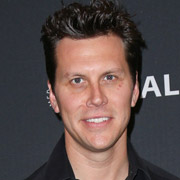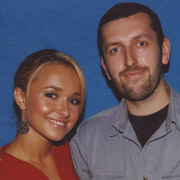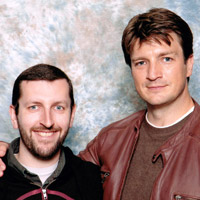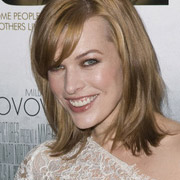 Add a Comment
59 comments
Average Guess (26 Votes)
5ft 6.34in (168.5cm)
Vexacus
said on 26/Apr/20
She definitely looked around 5'7 in Resident Evil. Great height for a girl
Nik Ashton
said on 18/Apr/20
Some people out there think she is as tall as Rob!
Tayyab
said on 19/Dec/19
Google says she's 1.73m/ 5'8??
Junior Hernandez 1990
said on 10/Sep/18
I"ll rule out Ali Larter to be 168.5cm and Amy Smart 166cm.
MAD SAM
said on 18/Jun/18
168 cm nothing more
sch
said on 11/May/18
There are photos of Ali with Melissa George from some years back:
Click Here
--both are in heels (Ali in boots it appears), and she looks slightly taller than Melissa, though at other angles the reverse appears true. I would say she's close to George in height though, so somewhere between 5'6" and 5'7"; the 5'6.5" seems accurate to me.
Junior Hernandez
said on 1/Feb/18
Her husband Hayes MacArthur the same height as 6'3.5" Josh Duhamel. Larter look to be more like 5'6.25" still quite accurate listing.
Mistical
said on 4/May/17
Really honest claim, despite the fact that she looks much taller.
anyonmious
said on 30/Mar/17
I say about 5'6" flat and no more
John
said on 15/Mar/17
Look at most recent pics on wireimage with 5-9 Molly Sims. Molly has smaller heels and is STILL 4 inches taller. This girl is 5-4 tops.
Lee
said on 19/Apr/16
Check out photos of her and Amy smart who is 5'5.5" and they look the same height most I'd give Ali is 5'6"
Andrea
said on 2/Aug/15
Rob, are you really convinced she's a 5'7?
She does look more 5'6 range with the "Heroes" cast... I don't think she's only 5'4-5'5 as some people tried to say in this page, but 5'6 is much more realistic, IMO!
Look at her with Hayden, she can look only 5 inches taller in some photos!
Also, with the other woman you've met, Tawny Cypress, she really doesn't look taller than her, in similar heels! In conclusion, 5'6 is probably the most you should give her...
[Editor Rob: 5ft 6.5 is probably a reasonable shout.]
Sam
said on 30/Jun/15
I think her career kind of stalled but she has to have one of the most beautiful faces IMO of a modern actress.
John
said on 18/Jun/15
Google Molly sims and her. Moly sims TOWERS over her. Also, she is not that much taller than tiny reece Witherspoon. 5-4 tops. Prove me wrong
Silent_D
said on 14/Mar/15
In that movie with beyonce knowles, they were about the same height. I thought she was taller but 5 foot 6 seems right.
james
said on 9/Mar/15
5'6 is more like it ..if you seen house on haunted hill 5'9 Bridgette Wilson looks 3 inches taller next to her ..BTW they both resemble each other
ben
said on 29/Jan/14
shes 5ft 5 because compare height with idris elba of 6ft 2 she had large heels and still much shorter than idris
Salut
said on 29/Sep/13
there's no way in hell she's 5'4 Steven.5'6 seems about right
Brick-a-Brack
said on 24/Nov/12
5' 7" sounds right for Ali. Let's take Bonnie Somerville as our reference. She is said to be 5' 8" and looks it. Assuming we can account for variables like posture and footwear:
Here's Bonnie with Jaime King, said to be 5' 8.5"
Click Here
Here's Bonnie with Amy Smart, said to be 5' 5.5"
Click Here
Here's Bonnie with Ali
Click Here
Here's Bonnie with both Amy and Ali
Click Here
richie
said on 2/Jan/11
Met Salman Khan at Doha, he was in sandals, he's a solid 5'7".
Anonymous
said on 24/Jun/09
Click Here
hmm i dont think that shes over 5'6 mark
littlelee
said on 20/May/09
In a photo with amy smart who is 5'6" the two look the same height. plus in final destination 2 she was shorter than AJ Cook who is 5'7" Ali is 5'6"
j.Lee
said on 17/May/09
glenn, she is way taller than you. how can you claim to be taller than her? Unless she is wearing huge platforms, she is by no means under five foot nine.
Sami
said on 29/Dec/08
Really? That's all? She looks more like 5'10" by the way she's built; big-boned.
I guess I'd say 5'8".
It's interesting though, because I've seen taller women that have more of a petite build like Heidi Klum.
And Sarah Chalke (from Scrubs) is also supposed to be Ali's height but is smaller boned so seems shorter by teh look of her.
Boon
said on 20/Dec/08
Who is Glenn??
She is so gorgeous.I saw her first time in heroes and i love her.
GEM
said on 4/Dec/08
Glenn does look like he is definitely leaning here, so 5' 7" is probably very accurate
kendra
said on 17/May/08
I'm with holly, she looks like she's 5'8
Holly
said on 1/May/08
i would say that she was 5'8, she is so beautiful!
C.
said on 10/Mar/08
She looks so gorgeous in this pic. Definitely one of the best photos on this site. I'd say she's definitely 5'7", maybe a fraction taller.
Danilo
said on 29/Feb/08
well she came into my work about 2 weeks ago and she was shorter than i was by a surprising height. I'm 5'8" and she was wearing heels and i was still taller than her by about an inch.
very nice in person and her father was cool to.
enzo
said on 5/Jan/08
shes definately not 5 ft 6, maybe 5 4 cs masi is like taller than her barefoot in one of the videos in nbc during the tokyo tour
Gago
said on 3/Jan/08
Ali is 168/5'6, i met her in LA few times,she's very pretty and demanding, in heels she looked 5'8, in sleepers she was 168/5'6, possibly even shorter, by the way if Glenn straightens up they'll be the same height, plus she has heels.
Lauren
said on 17/Dec/07
My cousin saw her in LA in a video rental shop (she drives a very nice Mercedes) and she is quite tall next to him. My cousin is 6 ft and she was wearing flats yet was quite tall, I would give her a 5 7/5.
She is very, very nice and gorgeous in real life.
Emma
said on 4/Dec/07
I've heard that she is 5'8 but.. something like that
Jaxx
said on 3/Nov/07
she's got to be taller than 5'7'', I thought she was a good inch and a half taller than that- that's what she's listed at in a lot of places
Joakim Ågren
said on 9/Jun/07
Wow Ali truly is a hotty!
The best picture I have seen so far here at this website :)
But she is a true back stabing biatch just look at what she is doing to poor Glennie she grabs him by the balls causing him to hunch down and grasping for air the poor fella!:)
Must have been a great experience though hehe!
Now to the height issue by comparing the jaw line and by removing 1/2"(1.25cm) on Ali's hair I appreciate the height difference on this picture to be 3"(7.5CM). Glenn in his Adidas sneakers is probably 5'8.75"(175CM) and I appreciate Glenns hunching and the fact that he is leaning his head to the left I appreciate that he looses about 1 1/2"(4CM) making him 171CM or 5'7.25". So we can conclude that Ali is 5'10.25" (3" taller) on this picture making her 178.6CM. If she is wearing 4"(10CM) heels with a 1/2"(1CM)front (basically a typical ladys shoe) and has a normal shoe size then that adds about 3"(7.5CM) so by removing 3" from her height we get 5'7.25" or 171.1CM. So the information that she is 171CM seems to be spot on!
Anonym
said on 31/May/07
wow...so shes tall, and absolutely beautiful. thats all i can say - wow. lucky man glen lucky!
Anthony
said on 28/May/07
Glenn's got a lean going, on I think. Ali might also have a pavement advantage. Also, if Glenn's wearing those shelltop Adidas he's referrenced to, his shoes migh put him at Ali's height in heels.
Anonymous
said on 28/May/07
If Ali is 5'7", then she must be wearing 5-inch heels to appear three inches taller than Glenn (who must be wearing standard 1-inch heel footwear).
patrick swayze
said on 28/May/07
amazing pic. lol glenn got a tan!
Anonymous
said on 23/May/07
Ali Larter looks like She is a legit 5'8" if Glenn is 5'8" also. I think in Heels she can look 5'10".
Anonymous
said on 23/May/07
dude, she looks goooooooooood
glenn
said on 23/May/07
got hayden last week too.i dont waste time.
glenn
said on 23/May/07
i try my best in the player game.
Anthony
said on 22/May/07
I'd say 5'7 looks perfect for her. She looks gorgeous, too. Hayden Panettiere's hotter, though.
Elisabeth
said on 22/May/07
That is deffinitly right.I thought she was always tall on final destination and heroes.She is also pretty.
Viper
said on 22/May/07
Funny, this photo is the best shes ever looked to me.
l0ck n l0ad
said on 22/May/07
hahaha damnit glenn! just in the last few days you already got pics of 3 fine hotties, what a player you are haha way to go brother!
glenn
said on 22/May/07
shes about 5-7.of course she is wearing heels,and im bending a bit.
sam
said on 22/May/07
wow, what a hottie. If she seemed Glenn's height to Glenn, then she's probably standing on a curb.
Marty
said on 22/May/07
Why does she seem to be 5'11" on this picture ? Was she standing on the curb ? Was she wearing giant heels ?
Anonymous
said on 22/May/07
She looks so very hot
[Editor Rob: she does look good, its a good picture glenn]
Mimi
said on 19/Jan/07
Saw her today on Regis & Kelly. She was no more than 2-2.5 in. taller than Kelly! I was so surprised. They both had similar heels on, about 3.5-4in. Wow, I expected her to tower over Kelly, as she would have if she were really 5.7. This girl is no more than 5'5.5" or 5'6" at the very most.
Glenn
said on 2/Dec/06
She was doing a play out here 5 years.I think I was there to meet Michelle Rodriguez.possibly her co star.Ali ignored the old,ugly autograph dealers,but happily posed with me.she seemed close to my height.I could be wrong,but I dont think I am.I never met Leno,but heard different accounts on these Late Night stage set ups.Leno,you hear is either 5-10 or 5-11.more lately on the 5-11.
[Editor Rob: lol, the youthful Glenn charm wins over the old grumpies...]
Glenn
said on 1/Dec/06
She seemed a legit 5-7 to me.
anonymous2
said on 13/Oct/06
Looks same height as Eliza Dushku, 5'5 (Ali is on far left):
Click Here
Liz
said on 10/Feb/06
how is this even possible? in final destination 2, she's next to a.j. cook (who is only 5'6 at the max) and she's much shorter and she's on higher heels...
mattykane
said on 19/Nov/05
No way is this chick 5 7"! I stood next to her in the smoking lounge at LAX and she's closer to 5 5".
Tybor
said on 11/Jul/05
If Larter is a true 5'7.5 then it isn't a stretch to think Shannon Elizabeth and Katie Holmes might actually be 5'9. In Jay and Silent Bob, Elizabeth is clearly the tallest of the girls and you can compare Larter to Vanderbeek to figure out Katie Holmes true height.