Amanda Seyfried's Height
5ft 2 ½ (158.8 cm)
American actress best known for roles in movies like Mamma Mia, Red Riding Hood and In Time. In an interview with
Instyle Magazine
, she mentioned her height:
"I'm only 5ft 3in"
.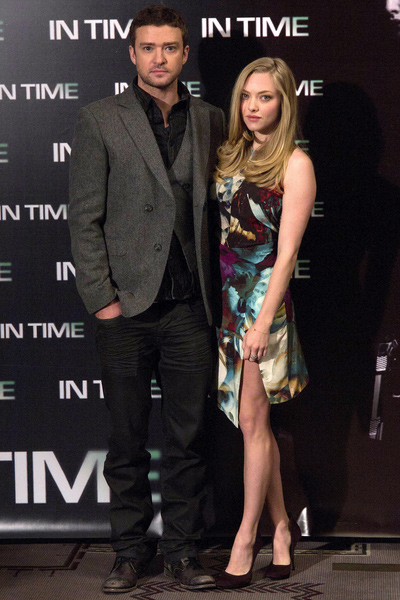 You May Be Interested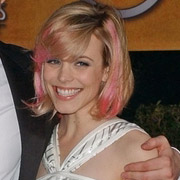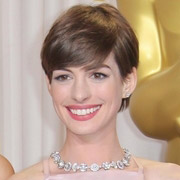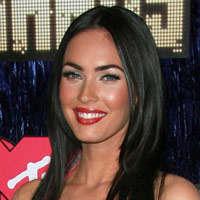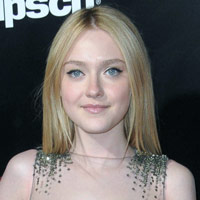 Add a Comment
86 comments
Average Guess (80 Votes)
5ft 2.76in (159.4cm)
Average Heighted Male
said on 20/Dec/20
Judging from the film 'Jennifer's Body' Megan Fox was no taller than Amanda. Plus Megan went down to an emaciated 97 lbs. for the role.
Amanda Seyfried:5ft2.5
Megan Fox:5ft2.75
Miss Sandy Cowell
said on 3/Dec/20
💐🎊🎁🎈 Happy Birthday Amanda 🎈🎁🎊💐
Wishing Amanda Seyfried a terrific 35th Birthday!
5ft2.5 😁👍 XXX
💐🎊🎁🎈💐🎊🎁🎈💐🎊🎁🎈💐🎊🎁🎈
Jam Cherry
said on 10/Jun/20
158.5 cm is more accurate guess
Fezz123
said on 26/Apr/20
Could be 5'3" flat, but no more.
blabla
said on 3/Jan/20
Amanda's legs are so long! But she definitely has delicate features and a delicate hourglass figure, so I'm not surprised that she's actually on the petite side. She's beautiful! I think she's 5'3".
Miss Sandy Cowell
said on 3/Dec/19
💐🎂💝 Happy Birthday Amanda! 💝🎂💐
Many Happy Returns of the Day to Amanda Seyfried on her 34th Birthday.
When she took over from tall Liv Tyler to advertise Givenchy's 'Very Irresistible' perfume, I thought, "What a contrast! First we have a tall brunette advertising the perfume and now we have a petite blonde!"
I have every right to be interested - I wear the stuff!
Have a great day Amanda! 🎁
5ft2. 😁👍🎈
🕯️💐🎂💝🕯️💐🎂💝🕯️💐🎂💝🕯️💐🎂💝
Miss Sandy Cowell
said on 14/Nov/19
@ IAMACROCODILE - 🐊
Amanda gets 5ft2.
IAMACROCODILE
said on 11/Nov/19
If she is by herself she looks like five feet tall.
blakechristensen
said on 8/Sep/19
158cm, a little smaller than Julianne Moore and Julianne looks same height as 5ft 3 Natalie Portman when they're together
Sharanya
said on 22/Aug/19
Rob is it possible for Amanda's peak height to be exactly 5ft 3 (160cm)?

Editor Rob
I doubt amanda's at an age in which she's lost anything, though out of bed she probably clears 5ft 3
Stranger things fan
said on 24/May/19
5'2 like me oof
SS
said on 18/Mar/18
Could be lower
Nik
said on 8/Mar/18
Amanda is somewhere between 5'2" and 5'2.5"! The average vote is too low!
Courtney
said on 21/Nov/17
Amanda Is 5 ft 2.5 in and fluctuates between 108 lbs when she was in Les Miserables and 130 lbs normally when she appeared on the Red Carpet at the premiere of The Last Word on March 1st less than three weeks before she and her husband Thomas Sadoski welcomed their first child a daughter a person's height is determined by family history and environmental exposures besides people normally start losing their height at around 35 years old unless they've had serious injuries or a degenerative bone disorder at a young age which Amanda does due to the size of her breasts usually a 34 DD same as I had at age 12 and we're the same age she's roughly 9 months younger than me
berta
said on 19/Sep/17
she is very short. i think she could be 5´2 flat. this seems a little to tall
XXX
said on 22/Jun/17
Looked really tiny next to Dianna Agron. I'm 5'3 and no, I don't look like that next to my 5'5.5 friends, maybe next to 5'7.
John
said on 13/Apr/17
Just watched Dear John and she is really tiny. Channing Tatum, who is about 5'11.5 - 6'0, towers her. My guess is 5'1, maybe 5'2 tops.
Marquis
said on 11/Feb/17
5'2' tops.
Sandy Cowell
said on 20/Jan/17
I almost certainly recall that Amanda was described as 5ft2; I think it was possibly in the film 'Jennifer's Body', where she stars alongside 5ft4 Megan Fox. There HAS to be a good 2 inches difference between those girls! I'll settle for 5ft2 precisely.
height lover
said on 17/Jan/17
she's between 5'1 or 5'0 how can you think she's over 5'2 lol no way, she's pretty petite.
Pizzaman
said on 26/Jan/16
Click Here
She is 2 inches below Eddie Redmayne's head. If he is 6" in shoes she is more like 5'1" max, even in her very thin footwear.
Col mustard
said on 19/Dec/15
Petite women are so feminine. Nothing more unattractive than a big girl IMHO.
Kristen Stewart
said on 10/Oct/15
Type your comment here...
mariam1
said on 14/Aug/15
Short girls with long legs/hands and thin body are always look taller than they actually are. And high heels is a best way to hide your real height. Amanda is one of them...def 5'2", maybe 5'3" in the morning.
A6'1Guy
said on 1/May/15
@Meredith Don't you think "incredibly petite" is a bit of an exaggeration seeing as though she is only 1.5" under average?
Meredith
said on 1/Apr/15
I've stood beside her in line (getting coffee) and she is not a smidge over 5'2". I'm 5'4" and was in ballet flats, she was in running shoes, and she still seemed almost two inches shorter than me. She's incredibly petite -- fine boned, very slender, but still nicely proportioned -- which is why I think she comes across as taller than she is.
Winnie
said on 5/Mar/15
She looks tall in photos and 160cm.She may be short and petite body but at least she has sexy looks.
butter
said on 24/Feb/15
Click Here
mila is taller than her. Mila's eye hits JT's lips while Amanda's eyes hit his chin. i think Amanda is 1'60
ish
said on 9/Oct/14
I saw some of her pictures she looks pretty tall in those .... She has long legs but I guess she might be 5'2.5
Sam
said on 27/May/14
What a gorgeous, perfectly proportioned woman. Doesn't get much better. 5'3'' is my guess, but appears to be much taller. Beautiful!
Diva
said on 18/May/14
I used to think she was 5'8 or taller.. WHY does she look so tall?!
gd
said on 8/May/14
@Dom
There's no way she can be 5'3.5".
5'2.5" is already a generous measurement.
In this pic with Timberlake she wears at last 11 cm heels.
Dom
said on 5/May/14
Just going by this pic, she would like 5'3,5", Justin with shoes on has no more about 6" over her.
Chris 182 cm
said on 12/Feb/14
I thought she was shorter than that. She's known for her short stature.
gd
said on 14/Oct/13
If Justin Timberlake is 182 cm, than Amanda Seyfried is no more than 157 cm. It is sufficient to look at the photo with Timberlake so assume undestand that.
Petrus
said on 5/Sep/13
Tallness just like muscles are a male trait so yes being too tall relative to the society you live in is a male trait and you are man sized.Foot size is relative to height so tall girls always have big feet another negative trait in a female.
Lala
said on 30/Aug/13
Petrus your comment is a bit offensive to be honest. Just because you prefer petite women doesn't mean tall women are "man sized" and out of balance. Your preference is your preference but don't talk like its fact....some people may prefer a leggy woman...doesn't mean it's "insane".
shiffu
said on 26/Aug/13
how much heel is she wearing?
Petrus
said on 24/Aug/13
Amanda is 5'2" and weighs about 110 lbs. Smaller women were always the ideal and considered more feminine and better proportioned before this insane age where tall man sized models are in vogue where their extra height is all in the legs and neck. Out of proportion and balance. Amanda is a beautiful girl with nice full natural breasts.
CoolMan
said on 22/Jul/13
Rob how tall is Amanda with heels in the picture above?

Editor Rob
nearly 5ft 6
LOLA
said on 12/May/13
Hey Rob, why did you change her height ?
Joey
said on 25/Dec/12
How funny people are quoting a medical chart in a movie for her height and weight assessment. Seriously? Ad no way does she weigh 120 unless she was 8 months pregnant.
marla singer
said on 4/Dec/12
Rob then why aren't you upgrading her? You said yourself on Megan Fox's page that Amanda is not that shorter than Megan... 5'2.5"? :)

Editor Rob
5ft 2.5 might be a good shout for her, i will have a look again and see
Leon
said on 10/Nov/12
If mae whitman is almost 5'1 then Amanda must be 5'3. In Jennifer's body 5'2 is the height of the character and it doesn't mean hers.
Marie
said on 1/Oct/12
In Jennifer's Body, it says that she's 5'3. If you look closley on the hospital sheet in the beginning of the film, you can see it.
Romy
said on 29/Sep/12
Sorry Rob but can you do something about Agnes comment? It's kinda rude, there's nothing wrong with being slighthly shorter than average. I'm 5'2 so from experience I can tell Amanda isn't more than 5'2 or maybe 5'3. As someone pointed out before in Jennifer's body you can see "her" chart. So I guess 5'2 is just right. Such a pretty girl :)
marla singer
said on 6/Sep/12
She looks just a little bit shorter than 5'4ish Megan Fox, she has to be at least 5'3"
theblacklab
said on 26/Jul/12
Agnes, you're 12? I can tell. You don't have to be tall to be beautiful. There are beautiful tall girls and beautiful short girls. Height has nothing to do with whether you are "hot" or not. Taller girls tend to have longer legs, whilst shorter girls tend to have the feminine curves. And 5'2" isn't tiny. You have a lot of maturing to do, and in that time you should reflect how hurtful your comment could be to short girls, implying that short girls can't be beautiful, when it's obvious just from looking around you that they can just as easily as tall girls.
amandj
said on 25/Jul/12
@Jahanna Actually, Megan Fox is bending over slightly and she still looks taller than Amanda. Megan Fox is 5'4". 5'2" for Amanda seems about right.
Sena
said on 6/Jan/12
Leon: no, Amanda is still shorter than Juliana Moore, you can see when they're bare feet in Chloe, Amanda is 5ft 2 for sure!
Leon
said on 4/Jan/12
She's 5'3-5(161cm)cause Juliana Moore is 5'4 and they look the same height.
Petrus
said on 17/Nov/11
She's about 5'2" and 105 lbs and very cute and sweet in person.
Susan
said on 2/Nov/11
Wow, i thought she was taller. Nice legs though:)
Click Here
Steph
said on 7/Oct/11
In Jennifer's body at the start of the film, Amanda's character (Needy) has her height and weight listed on a chart. it says 5'2 and 120lbs. I'd imagine that would be true to Amanda since she IS the character.
mateodelaghetto619
said on 4/Oct/11
You would never guess because her symmetry/proportion is that of a 5'6 woman. Annasophia Robb is like her twin but she truly looks 5'2. I'd say at least 5'3, probably 5'4. Just can't see 5'2 XD
Nick
said on 4/Sep/11
she can't be 5.2 look at this photo
Click Here
here she is with Mae Whitman who is 5.1i know that amanda has higher heels but the difference is bigger than one inch what do you say Rob?

Editor Rob
yeah she looks a few inches taller there
Gained weight instead
said on 18/Aug/11
She does physically look 5'2, cause I'm 5'2 and have similar build.
5'8.76784
said on 4/Aug/11
Kat, Ryan Philippe is 5'7. Rock Hudson is 6'5, Liam Neeson is a fraction over 6'4 and Tom Cruise does look 5'7.5.
Garry
said on 4/Jul/11
If Amanda is 5´2" then Channing Tatum can´t be the height he is listed here. He looks closer to 5´10-5`11" next to her IF she is a legit 5´2". Thought she was 5´5" or 5´6".
Mister_Lennon
said on 28/Jun/11
Sorry, but if Amanda is 5'2, Megan Fox is the same or shorter. In this image, they are the same. Megan has a longer neck, but if Amanda would be in a better posture,she would look taller. She has a bigger body,at least in this picture.
Click Here
John
said on 26/Jun/11
Agnes: Everybody isn't the same - You need to think twice before you comment!
Jahanna
said on 26/Jun/11
Agnes: WHAT!! Your saying being short isn't hot? And whats wrong being 5'2? Average height is 5'4, just 2 inches dear..
Jahanna
said on 26/Jun/11
Sorry but if Amanda is 5'2 then Megan Fox is 5'2-5'3
Click Here
hola
said on 23/Jun/11
Thought she was 5'4
me
said on 22/Jun/11
Amanda is beautiful and an amazing singer/actress. She's 5'2 oe 5'1.
me
said on 22/Jun/11
Agnes, with all the respect, are you stupid? There is something called variation. Huma varation. Some people are blonde, others are brunettes. Other people are tall, other people are short. It is not a crime being short.
Kat
said on 4/Jun/11
It's true that shorter women do photograph well, and since most leading men in Hollywood have historically been and still today are shorter than most people realize, their leading ladies have to be shorter also so as not to tower over them the way Nicole Kidman towered over Sean Penn in The Interpreter. (Actors like Rock Hudson [6'4"] or Eric Bana [6'3"] or Liam Neeson [6'5"] are much rarer than those like Tom Cruise [5'7"], Tyrone Power [5'10"] or Ryan Philippe [5'9"]). After seeing her in Mama Mia! and Chloe and in innumerable photos, including some with the rather short (for a guy) Ryan Philippe, my guess would be that Amanda Seyfried is about 5'2". She is well-proportioned and looks great. Elizabeth Taylor, despite the exaggerated claims of 5'4" made by her studio's publicity department back in the day, was in fact quite diminutive at 5'2", and she was credibly called the most beautiful woman in the world. Natalie Wood was also 5'2". Marilyn Monroe was about 5'4" or 5'5". Lana Turner was about 5'3". Veronica Lake was barely 5'0" (in fact, many sources claim she was only 4'11"!). These women were legendary beauties and rightly considered as such, without having to be Amazons. If you're more concerned with modern standards of beauty, Megan Fox is only about 5'4" and, again, is well-proportioned and considered very sexy. Girl-next-door type Amy Adams is about 5'4". Another girl-next-door, Reese Witherspoon, is 5'2". Eva Longoria is 5'2". Beautiful women come in all heights. It's ludicrous to debate that issue. People like Iana should just be dismissed as bored individuals with nothing better to do than pick useless arguments.
Marie
said on 5/May/11
I'm 5 foot 1 and 1/2 :) I'm from CANADA!:) and I thought Amanda seyfried looked my height! I think she is....which means I'm gunna marry someone who is 6 foot 1 :) cuz her and Channing tatum looked adorable height wise in dear John :)
Boomer
said on 31/Mar/11
Seyfried is 5' 1" and Lohan about 5'3". I'm 5'11" and small females are much better looking and better proportioned which is why most female actreses are smaller(they look better on film and on the screen) And Iana, you should take a look at average height tables and not just go by your local area.
mcfan
said on 28/Mar/11
Nope. She's nowhere near 5'3.5. 5'2 is right.
Jasmine
said on 27/Mar/11
shes 5'3.5 because on mean girls shes like 1-2 inches taller thann Lacy Chabert(5'2)
hola
said on 19/Mar/11
I think she's 5'3
Rita
said on 16/Feb/11
It is not true, i'm also from europe, not from Eastern but from Portugal and i know really high people, and i also know really short people... we can't be tall just 'cause the people of our country are,,, countries are big and we watch tall and short people... short people aren't mean or stupid just 'cause are not high!
I remeber when i was 13 i was almost 170 cm and i knew a boy of my age and of my classe who were 186 cm (just with 13 years old..) i got a twin brother,(i'm girl) and we're verry different, he is blond with light eyes and my hair is light brown and i got hazel eyes, and we're twins... so we're twins and we are diffrent and the poppulation of a country it's different too, even in a city... they are not the same highs... anyway..:!
Plam
said on 30/Jan/11
Iana, if you are talking bout Bulgaria, where i also live... you are absolutely wrong. If you search in google, you will find the average height of each country. We have the shortest here... by the way, I am 5'3 and I feel ok.
I know who loved me
said on 25/Jan/11
157 cm is right for Amanda Seyfried cuz Miley Cyrus is 163-164 max.
canopus
said on 10/Dec/10
Also, Miley was at most 3" taller. 5'2 again
canopus
said on 10/Dec/10
What are people talking about Amanda being the similar in height Megan Fox. 5'2ish seems right. If you look at the photos Zuppa posted, scroll through them. There is a full length shot on the red carpet where Megan(I think a believable 5'4) looks about 2" taller than Seyfried and the camera is tilted in Seyfried's favor.
James.
said on 4/Dec/10
Iana, your rude and i prefer short girls. theire better looking and so fun. im 6"
Olivia.
said on 3/Dec/10
Woah Iana! You're rude aren't you? Thanks, congrats on being tall, or 'short' as you would say. Whatever.
ha
said on 17/Jun/09
theres a photo of her with emma roberts and they're heights are basically the same, so i'd agree that she was about 5'2, but maybe a little over.
Gabriella
said on 15/Apr/09
i think she's around 5'3.5" because she has at least two inches on Kristen Bell in Veronica Mars and in Mean Girls she is slightly taller than Lacey Chaberts who is 5'3''
Natalia
said on 23/Feb/09
Just ran into her in the hotel and she was quite shorter than myself ( I am 5'4). She's definately 5'2 or shorter
peter
said on 28/Nov/08
5'3 just goes to show all the best things come in small packages, and with personality galore
laura
said on 14/Jul/08
on MAMMA MIA she doesnt look that short on her own but when she is standing against tall people she does. she is around 5'3 i think, she looks that height in mean girls anyway
Haylie
said on 18/Jul/06
She's on that new show 'Big Love' and looks about 5'3- 5'2ish as most of the other actresses on the show are fairly tall. Also she was about the same height as Lacey Chabert in Mean Girls
Anonymous
said on 14/Jul/06
Yeah, I met her once in
Orange County california, her head could hardly reach my shoulders when I went to say hi and that she lloked real good