Andrew McCarthy's Height
5ft 8 (172.7 cm)
American actor best known for starring in 1980's movies like Pretty in Pink, St Elmo's Fire, Weekend at Bernie's and Mannequin. In 2008 (NYPost) he said
"'I'm too short to play Brooke's husband.' I'm 5'8" and she's six feet.'"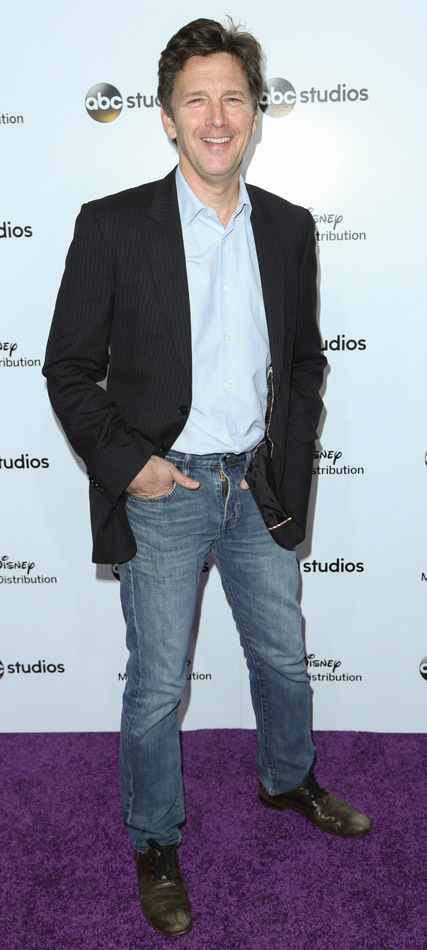 Photos by PR Photos
You May Be Interested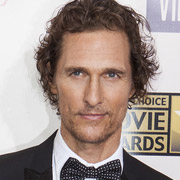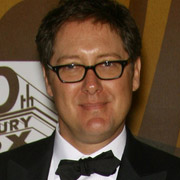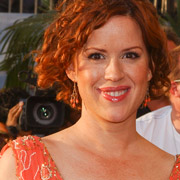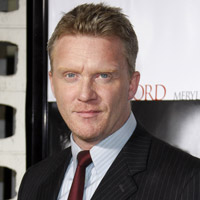 Add a Comment
25 comments
Average Guess (4 Votes)
5ft 8in (172.7cm)
Nik
said on 9/Jun/19
He's average range!
khaled taban
said on 7/Jun/19
Andrew is 5'8".
Shredder
said on 2/May/17
Rob , is 5'7.75 possible for him
Editor Rob: he seems a genuine 5ft 8 type guy
Realist
said on 8/Jan/17
@Charlie.
You must be nuts if you think Anthony Michael Hall is under 6'0. He is taller than Channing Tatum.
Andrew McCarthy is around 5'7.75.
MD
said on 2/May/16
With 5'9.5" Steve Coogan:
Click Here
Maybe slightly less than this listing?
Paul
said on 30/Apr/16
Rob, I think he is honest by stating himself 5'8". Does this mean that robert downey jr is 5'7". I checked some stills from less than zero and rdj is at least an inch short than Andrew mcarthy.
charlie
said on 3/Apr/16
I had to come back I just paused it at a scene numerous females in flat feet are walking beside Andrew n Weekend at Bernie's. The scene when Everyone at the beach crashes at Bernies. every female is either taller than Andrew or same height. I feel Andrew is same height as my male friend which is 5 foot 5 inches. So Andrew is 5 foot 5 inches tall. Jonathon Silverman is 5 foot 9 inches tall. Actor who played They're dead boss Bernie Lomax is 5' 7".
charlie
said on 3/Apr/16
I would say Andrew is much shorter than 5 '8". In Weekend at Bernie's he looked 5' 6.5. He and Jonathon Silverman looked 5' 10" in shoes of course. I think 5' 8" is too much for Andrew. I did a search on Andrew's height it was a laughable 5' 9" Good grief. Non of these male actors in these movies the brat pack are over 5 foot 8 inches. Andrew McCarthy, Judd Nelson, Molly Ringwall, Ally Sheedy, Anthony Michael Hall are all under foot 8 inches.
misha
said on 10/Aug/15
I've just been looking at some stills from "Less Than Zero" while listening to
Thomas Newman's radiant soundtrack. I agree that it is almost impossible to accept Andrew McCarthy as 5'8". Clearly Robert Downey is not only "Less Than Zero" but also "Less Than 5'8".
jtm
said on 4/Jul/13
more evidence that downey is no more than 5'7 without his lifts.
jimbo
said on 23/Apr/13
Saw it just now and yeah Mccarthy is about 1 inch or maybe 1.5 inch taller then downey. so downey must be 5 7
...
said on 7/Feb/13
the shredder right on...i just saw less than zero again and clearly McCarthy is taller then Robert Downey by about an 1 inch...downey is 5'8 mccarthy 5'9....right on...
the shredder
said on 14/Jun/12
Rob , he is 5'8 but taller then Robert Downey
[Editor Rob: i've not seen less than zero since probably early 90's]
Editor Rob
said on 18/Jan/12

Actually, I found his quote and he admits to being 5ft 8.
wendy
said on 22/Nov/11
he is taller than 5 ft 8.5! he must be 6ft tall. at least 5ft9.
Alex
said on 5/Feb/07
He was a good couples in shorter than Silverman in Weekend at Bernies who is listed at 6'1.5 on this site.
anonymous
said on 6/Jan/07
Maybe holly was wearing heels and just has a really bad sense of measurement? You sure see some really, really whacky height estimates on this site. Almost kills the place's credibility.
TNTinCA
said on 1/Jun/06
I happen to see a re-run of that cheesy 80s movie 'Mannequin' with McCarthy and Kim Catral.
When Kim was in heels, she was the same height as Andrew in shows. Kim I believe is 5'7.5" according to celebheights. With a heel of 2 inches of so, that would put her at 5'9.5". If Andrew has a standard 1 inch heeled shoe, he would also be 5'9.5" which coincides with their heights being roughly equal in the movie.
Jack
said on 31/May/06
Holly, then it wasn't him. He was taller than Robert Downey Jr. who is about 5'8.5. If Andrew is alot shorter than you which is 5'4? Then Downey would only be about 5'3.5. Haha, which it clearly shows he is not in his mug shot.
absent
said on 6/Apr/06
He looked same height like Mariska Hargitay in Law & Order.
Sue
said on 18/Mar/06
McCarthy does look like avarage height to me. He slouches a lot in his movies so I used to think he was taller but he's got really delicate hands. The hands always give it away.
absent
said on 23/Oct/05
That's so strange that almost all of these Brat Pack actors were kinda small.
holly
said on 5/May/05
5'8 & a half? I met him while he was doing the play Fat Pig in NYC. I'm 5'7 & he's much shorter than me. It shocked me.
Mr. R
said on 14/Mar/05
I saw Judd Nelson in a restaurant in Hollywood. When I recognized who it was, I stood up and walked toward him. At his tallest, Judd is 5'8", and that might be a stretch. They must have used huge shoes on Suddenly Susan, with Brooke Shields!
Andy
said on 14/Mar/05
As I recall he was a bit shorter than Judd Nelson in the movies they made together, if Judd is around 5 ft 9 in then I guess that Andrew is close to 5 ft 8 in. Andrew is always listed 5 ft 8 in everywhere and he is also really close to Molly Ringwalds height which is 172 cm not 5 ft 8 in.