Andy Richter's Height
6ft ½ in (184.2 cm)
Peak height was 6ft 1 (185.4 cm)
American actor, comedian and talk show personality known for his appearances on Conan. Earlier in his career he claimed to be [6 foot 2], although when a fan asked him on twitter he admitted
"I'm not. I'm 6'1", & now that I'm 50 I'm prob shrinking"
. He also mentioned his weight
"I am 6'1", and at that time [meeting Trump] I was probably very close to 239, +/- 5lbs"
.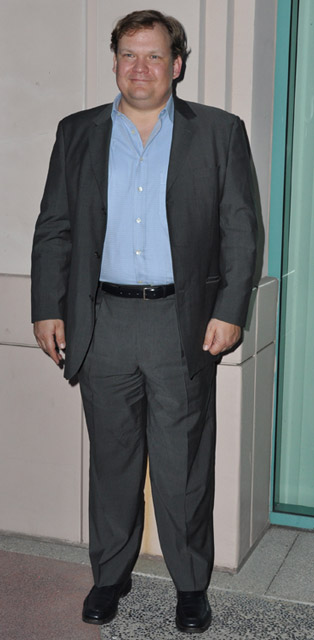 Photos by PR Photos
You May Be Interested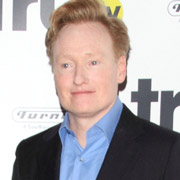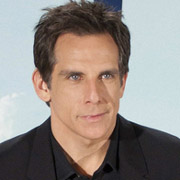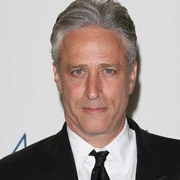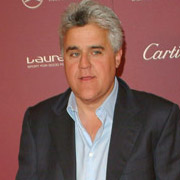 Add a Comment
30 comments
Average Guess (22 Votes)
Peak: 6ft 1.05in (185.5cm)
Current: 6ft 0.59in (184.4cm)
Animus
said on 15/Aug/20
Weight is hard to tell, but in that picture I'd guess he weighed around 260lbs.
Sotiris Gravas
said on 27/May/19
6'0.5" Andy w/ mabye 6'11.5" Shaq (2019)...
Click Here
6'1" Frank Valois and Andre the Giant (1975)...
Click Here
Notice how Andre was nowhere near 7 feet tall way back in 1975 (let alone 7'4" or 7'5" LOL) w/o the aid of massive heels from his custom-made cowboy boots.
Shaq and height-loss Kareem (2019)...
Click Here
Junior Hernandez 1990
said on 9/May/19
Strange thing is that i remember Kobe had a face to face with Andy on Conan show around a decade ago he look to have peak Andy by 4.5" its like 11.5cm and it doesn't look like camera angle issues.
Rampage(-_-_-)Clover
said on 6/Apr/19
I think 186cm peak is arguable and rounded up to 6ft2
Junior Hernandez 1990
said on 26/Aug/18
@Sid 186.1cm That would leave Conan at 6'1 1/2 by the listing in this site.
Sid 186.1cm
said on 6/Jun/18
He doesn't look over 5'10 I'm presence of conan
Paul NS (6ft0.5)
said on 20/Apr/18
The weight quote is a little vague - if you read the thread he's saying he was around 239 pounds back in 1997, when Trump was a guest. He has definitely gotten heavier since then.
Tall Sam
said on 20/Apr/18
One of the few guys whose honestly a strong 6'1" and he could seem a taller a decade or two ago compared to actors who overlist himself. Standing his best peak, I do wonder what difference there'd be between he and someone like Chris Pratt. Yeah, 239 lb sounds like a pretty low weight for him, I'd buy about 15-20 pounds more.
Rampage(-_-_-)Clover
said on 18/Apr/18
I'm sorry but he looks heavier than 239lbs...
Rampage(-_-_-)Clover
said on 23/Mar/18
It's more than likely a shoe height
Rampage(-_-_-)Clover
said on 20/Mar/18
Rob, shouldn't you add that 6ft2 quote that Paul sent?

Editor Rob
It's put in the sentence now.
Paul NS (6ft0.5)
said on 8/Jan/18
Anonymous, your comment got me thinking because I also recalled something like that once happening. A recent comment on Andy's twitter jogged my memory - it was when Conan went to Houston back in 1997 to complain about the show being significantly delayed there, airing at like 3 am or something. Late in the skit he talked to a guy who called himself Buffalo who wanted to know where the "little fat dude" was. Then after the skit Andy complained and said he was 6ft2.
Here's the clip:
Click Here
(Buffalo calls Andy a little fat dude at 10:07, Andy claims 6ft2 at 10:53)
Funny he'd go from claiming it to denying it, but I guess 19 years is a long time.
Anonymous
said on 13/Dec/17
I recall for the early days of Late Night on NBC O'Brien read some viewer's comments or perhaps they interviewed people in the street, I don't recall which; but some viewer commented on Richter being a short sidekick and Richter indignantly said something to the effect that he wasn't short, he was 6'2" (I'm sure he said 6'2", maybe he said 6'1" - it was 20 years back). He's not short, I would have thought 6'1" min.
Junior
said on 20/Oct/17
I would say lowest 184.5cm for Andy and about 6'1.5 out of bed.
Anonymous
said on 23/Aug/17
Looked an at least an inch shorter than Ferrel and Koechner in Semi Pro
Junior
said on 16/Aug/17
If Conan is still 6'4 then i don't see Andy under 6'0.75" they just don't look over 3.25" standing together and more like 3" most of the time.
Bugsy
said on 4/Jul/17
Absolutely not this tall, seen him so many times on Conan next to celebrities of known heights.
Probably WAS over 6 ft decades ago but not anymore. Being overweight is not good for your posture and also probably compresses the spinal discs more rapidly with age than otherwise. 5'11.5 or something would be a good bet, look at him next to someone like Norm MacDonald for a comparison (Andy's clearly shorter, and Norm is shorter than Conan).
Canson
said on 25/Mar/17
184guy said it best peak was respectable 6'1" possibly worst case he came out at 6'0.75
Dillon
said on 15/Mar/17
Looked 2 plus inches shorter than Aaron Rodgers on Big Fan who's a weak 6'2. 6'0 at best for him is what I would say.
184guy
said on 13/Jan/17
This guy never looked short next to thousands of 6'4-6'5 guys who went to Conan.
He for sure shows how 6'1 is a respectable height and tall in many situaitons.
Rampage(-_-_-)Clover
said on 19/Nov/16
I think he could look a solid 6ft1 in the 90's with Conan
Arthur
said on 8/Nov/16
Wow! That's actually a pretty honest quote, cheers to the guy, he just got a little more respect from me just for that.
S.J.H
said on 8/Nov/16
This listing is accurate but he always look 3" shorter than conan o'brien and yet conan o'brien doesn't have a downgrade.
Richter 6'0.5
O'brien 6'3.5
grizz
said on 8/Nov/16
@Rob, what do you mean by "a guy like Andy"?
Are you referring to his weight -that this might lead to above-average shrinkage ?
Editor Rob: yes, carrying several stone extra weight for years could accelerate shrinkage a little more by 50 compared to say a guy like Brad Pitt.
Redwing
said on 7/Nov/16
He was hilarious on scary movie 2, damn finally a guy who's enlightened about height and even his shrinkage big ups to him!
slothee
said on 7/Nov/16
I always thought he looked a strong 6 foot. 6'0.5" is a good shout, but I don't think he ever reached the 6'1" mark unless measured in the morning. Perhaps he was closer to 6'1" in his earlier days tho.
Aaron Zamora
said on 7/Nov/16
Always looks pretty tall next to Conan
Rampage(-_-_-)Clover
said on 7/Nov/16
I thought he was 6ft2!
Andrea
said on 7/Nov/16
Glad to see he doesn't "support" the 6'2 listings and he says he's 6'1 (cuz he certainly doesn't look over that mark)...
Do you really think he's already lost half an inch? He says he's PROB shrinking, not that he has shrunk! As always, half an inch by 50 is not impossible but it still is a pretty big amount!!!
I really have seen a very few things of him but, as i said on Conan's page, I caught him in an episode of Chuck and i thought he looked around 2 inches shorter than Zachary...
But honestly, do you think he looks just 3.75 inches shorter than Kobe here?
Click Here
Editor Rob: I think Andrea the odds are likely a guy like Andy could have lost a cm or so by 50, he could look probably 4-4.5 inch shy of Kobe.
anon
said on 7/Nov/16
Cheers for Adding him Rob, Yh always saw that he was listed as 6'2 and that looked too much, I thought around 6'1 was possible and he claimed 6'1 himself just shows you most these heights that get listed are not even directly from the people themselves, This current 6'0.5 is a good listing