Ann Margret's Height
5ft 4 (162.6 cm)
Swedish born American Actress known for roles in Viva Las Vegas, Tommy, The Cincinnati Kid and Grumpy Old Men. In 1965 she said her height and weight:
"I'm 5ft 4, 114 pounds and have a 23 inch waist"
. In a 1978 interview she said
"I'm such a shrimp. I'm barely 5 feet 5 inches tall"
.
Nobody believes I'm 5'4" - everyone thinks I'm 5'8".
You May Be Interested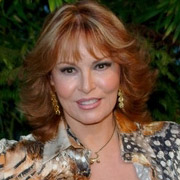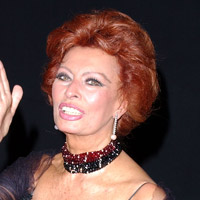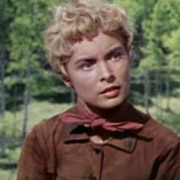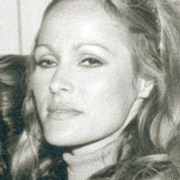 Add a Comment
15 comments
Average Guess (6 Votes)
5ft 4.33in (163.4cm)
Miss Sandy Cowell
said on 29/Apr/19
💐🎂🍹 Belated Birthday Wishes...🍹🎂💐
To Ann Margret, who turned 'a year older' yesterday. 🎈
5ft4, though doubtless a little shorter now!
🎁🎁🎁🎁🎁🎁🎁🎁🎁🎁🎁🎁🎁🎁🎁🎁
Allan Squire
said on 23/Jul/17
5'4" or less is about right. A couple of year ago, I was sitting next to her and standing behind her in the boarding line on a flight out of LA. I recognized her, and greeted her. I'm 5'8" and I was looking down when I said hello. She was traveling in nice casual clothes....no high heels. She definitely was shorter than me, and I was wearing tennis shoes. We each were about an inch taller from our shoes.
Sandy Cowell
said on 26/Feb/17
I thought Ann Margret was taller, say about 5ft6, based on her performance in 'Tommy', but that was because I took it for granted that Roger Daltrey was the 5ft7 it said in one of the Who's albums.
Having said that, I've not seen 'Tommy' for a while, but I have seen Ann Margret in the psychological thriller 'Magic' recently, and I still think she could pass for a bit taller, say 5ft5, as she does have a particularly well-proportioned figure!
I know from an article I read when I was in my teens that she worked at her figure and I think it paid off well for her! She said that she looked like a 'blimp', which I believe is some kind of air balloon, if she didn't have her daily run!
I will put 5ft4 for her, though she's probably less now, but she really is a good example of a woman who, down to her hard work, maintained a fantastic figure and could pass for taller!
Taller
said on 26/May/16
I can't remember the movie but she took her heels off and she is tiny. I say closer to 5'2".
Phil
said on 21/Oct/14
So I guess 5'8" for Bobby Rydell was right after all...
guy
said on 10/Feb/14
I think she is about 5ft 4 she defintely was that heigjt in the 1960s and 1970s he shad a beatiful deep alto singing voicev
twintina17
said on 15/Nov/13
I heard that Ann Margret was really 5ft3 without shoes or high heels
gregory lehmann
said on 17/May/11
5'3" is Ann Margaret's correct height. That's because in "Bye,Bye,Birdie," Dave Diles found that Ann's Kimmy Mc.Afee character stood 5'3",110 pounds.So Dave knew something Paul Lynde didn't. A cute movie.
PrettyTony80
said on 8/Apr/11
In the movie "Takers" his character's (Gordon Cozier) drivers license stated that he was 6'2 & weighed 210lbs.
Elektra
said on 3/Apr/08
The immensely talented and gifted 'Slugger' is a natural brunette (dark brown hair actually (nothing "mousy" or blonde about it). If the celestial Ann-Margret claims to be 5'4 then I would say she should know! Judging by photos she has taken with soulmate Elvis (break out the archives), I would say she is right on the money. Ann-Margret is not one for taking her extraordinary beauty too seriously and not at all paranoid about her physical appearance
Alex (London)
said on 10/Oct/07
She is not a natural Redhead. It was suggested that she dye her natural "mousy" Blonde locks Red by a studio boss - and she did.
5'4" and very shapely. I lovd her in 'Viva Las Vegas' with Elvis.
Anthony
said on 1/Feb/07
5'4 looks perfect. Short woman, but very beautiful and a great actress.
trisha slick
said on 25/May/06
tall enough to just cover me all up baby, ohhh i can taste this sweet sexy
yummy man.
mrs.Elba
said on 6/Dec/05
hei s so sexy no one is better than him
J.
said on 28/May/05
The May or June issue of Vibe magazine says that Elba is 6'2" and 190 lbs.