Annette Bening's Height
5ft 8 (172.7 cm)
American actress best known for roles in films like American Beauty, Mars Attacks!, Captain Marvel, The American President, Bugsy and Regarding Henry. In a 1981 New York Magazine article the author described her as
"Whippet-thin at Five foot seven"
.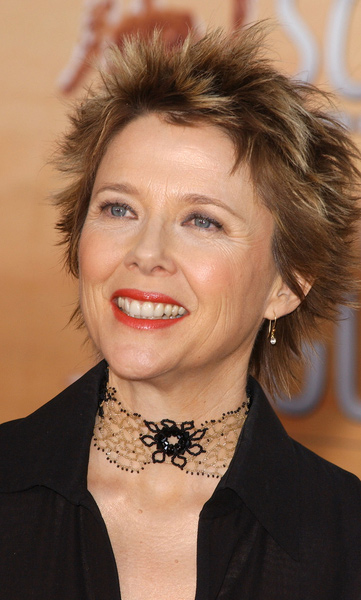 Photo by PR Photos
When you do plays, you say to yourself 'OK, I'm 6 feet, have dark hair, bad teeth, bunions. Every time I saw myself on film I thought, Oh my God! That's all?'
You May Be Interested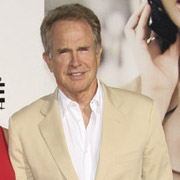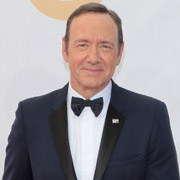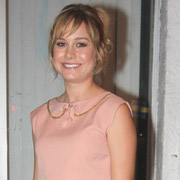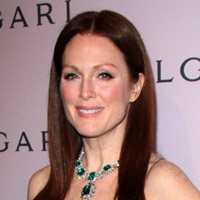 Add a Comment
17 comments
Average Guess (3 Votes)
5ft 7.75in (172.1cm)
Nik
said on 21/Mar/19
It's incredible that an author described her as being 5'7"!
Michael, 5'10" 178 cm
said on 27/Nov/18
I didn't think she was this tall at first, but now having watched The Great Outdoors and just now I finished watching Regarding Henry, I think she had to be no shorter than 5'8". Harrison Ford looked like he was between 4-5 inches taller than her in the movie. She looked like 5 inches shorter than 6'1" Dan Akroyd and 6 inches shorter than John Candy. Annette gave that taller impression in those two movies I saw her in, definitely 5'8" at peak height, maybe 5'7" today.
jtm
said on 21/Aug/15
i just watched the kids all right again and there was one scene she was maybe 5 inches taller but she was closer to the camera. i agree with new york magazine's estimate and she even looks shorter than 5'7 now.
jtm
said on 28/May/14
maybe i need to watch the kids all right again but i do not think she was 5 inches taller than moore.
Payjo
said on 27/May/14
Agree 100% with Sean
Arch Stanton
said on 24/Jan/14
She really looks about 5 inches taller than Julianne Moore in The Kids are all right.
Arch Stanton
said on 13/Oct/13
Taller than Kevin Spacey in heels in American Beauty, has to be around 5 ft 8.
Sean73
said on 12/May/13
I think she would have made a good Catwoman 22 yrs ago.
mcfan
said on 29/Apr/11
Annette Bening looked surprisingly tall next to Spacey. I thought maybe his posture was just poor, but with her heels, I would estimate Kevin is really only in the 5'9 range as her height was barely taller than his at 1-inch heel disadvantage. Maybe his height is only 5'9. I also thought Gabriel Byrne looked an inch taller than him. 5'9.5 possible. It's hard to tell when people slouch. He's got Jon Cryer posture.
Mr. R
said on 3/Oct/08
I saw Annette last night at the AFI salute. She is about 5-7 minus heels. She is also VERY gorgeous!
Chris
said on 17/Jul/07
I think this is a bit generous. I remember her being a good bit shorter than Peter Gallagher in American Beauty. 5'7.5" is probably more like it.
Anonymous
said on 2/Nov/06
She is a hair taller than Ellen Degenerous and the exact same heights as Paltrow in Running with Scissors. She is 5'7"-5'8". Probably a bit shorter than 5'8".
Rackon
said on 2/Nov/06
The reason I think Benning gets "downsized" sometimes is because she's so slender. From my one encounter with Angelica Houston I'd say she's every bit of 5'10", maybe more (I'm 5'11"). Although she's slim too, Houston's much broader in the shoulders than Benning - Benning is tiny boned. That would account for why Houston seems taller than Benning in The Grifters. (It also has to do with the characterisations - it's quite apporpriate that Houston's Lilly dominates.)I think it's actually only a couple inches difference in height. I've never met Benning in person however. But I can believe that she's close to 5'8".
The Grifters is one of my favorite films BTW.
George H
said on 7/Aug/06
Nope, from my personal observation 5'8" is correct. She was in approx. 2 inch heels which made her about 1 inch taller than my wife who's 5'9" in bare feet. Go to Getty Images and fill in Annette Bening with Kevin Bacon. Then you'll find a few pix in which she's in same height shoes as Bacon and they're about the same height. In the same pics is Cynthia Nixon in 2 or 2.5 inch heels. She's shorter than the both of them!
ForensicNYC
said on 6/Aug/06
She is about 5'6" barefoot...then 5'9" in high heels, shown here with 6'1" Warren Beatty...
Click Here
Click Here
Toe to Toe with 5'9" Shaun Evans...
Click Here
paleface
said on 14/Jan/06
I seem to remember her saying she was 5'7 in an interview around the time 'Bugsy' came out.
[Editor Rob: this might be possible...]
cantstop25
said on 16/Apr/05
she looked tall in american beauty being about the same height as spacey in heels. however in open range she seems very short compared to the 6'1" costner