Anthony Crolla's Height
5ft 7 ¾ (172.1 cm)
English professional boxer, a former WBA lightweight champion. He once mentioned that
"I'm not a midget,tall dwarf or a jockey 😂😂😂. Stood between 2 cruiserweights didn't help me out. I'm 5ft 8 and half 😉"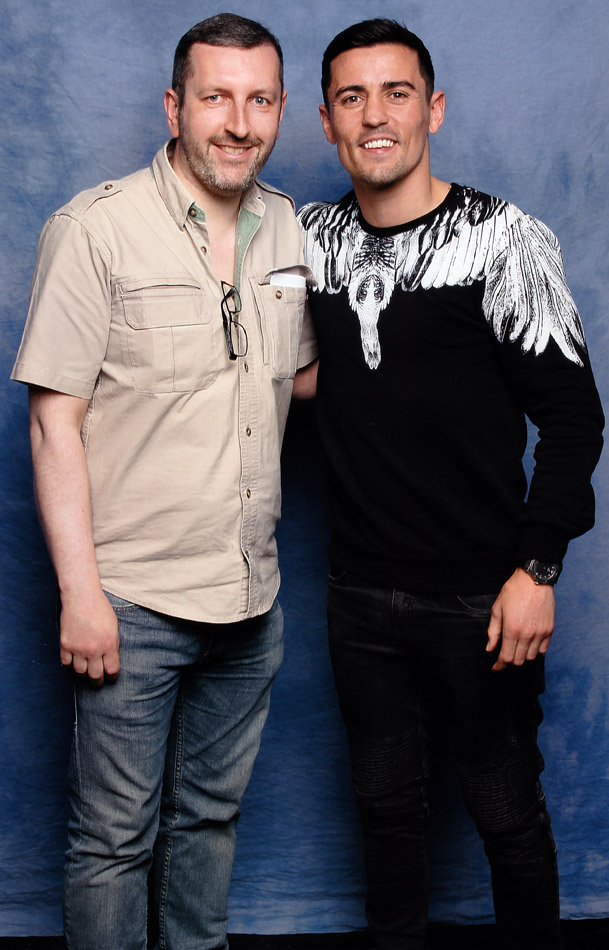 and Anthony @ Collectormania 2017
You May Be Interested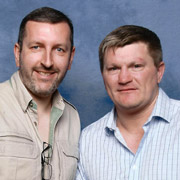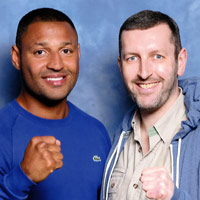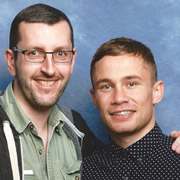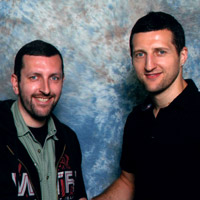 Add a Comment
28 comments
Average Guess (19 Votes)
5ft 7.76in (172.1cm)
Daniel T. Wells
said on 28/Apr/19
Click Here
Rob, how many inches did Crolla have on Loma?

Editor Rob
Might be almost 2 inches between them.
Bobby 5'10 (178cm)
said on 5/Feb/19
The 5'8.5 claim was probably a morning measurement on his part. Which isn't technically lying.
Tunman
said on 27/Apr/18
Strange how he looks only 5'7 with Ferdinand.Could be indeed shoes difference.Anyways I would have thought 0.5"difference with Rob,so 5'7.5-7.75" seems honest likely 5'8.5"in shoes.
Faza
said on 24/Apr/18
Cheers for reply rob agree jonas looks 5ft6 max next to crolla yes the bathing suit one she might be 3 inches shorter than him so she might be more 5ft5 imo
Faza
said on 22/Apr/18
Rob any idea on the height of female boxer natasha jonas?
Have seen her listed as 172cm and 5'8 on her boxrec but looking at her instagram she looks at least 2 or 3 inches shorter than crolla she is no way 5'8 maybe 5'5 range?

Editor Rob
Here's the
Link
...certainly seems hard to beleive she's nearly same height as Anthony! There's another one I'm sure you saw with her bathing suit on and again she looks at most 5ft 6.
even
said on 16/Jul/17
172 cm flat
Canson
said on 10/Jul/17
Yea the 5'8.5 had to be a shoe height rob looks a cm taller
anon
said on 6/Jul/17
Always been a fan of crolla, seems a nice guy and he had a great career in boxing made the most of his talent, He has always been listed as 5'8.5 in boxing I think its clear That might be a shoe measurement tho looking at the pic above.
where did you meet him Rob?, would be interesting too some more british boxers on the site, some talent young fighters on the scene now like Daniel Dubois, Anthony Yarde etc.
Editor Rob: it was at a Birmingham collectormania event. There were other boxers I couldn't get due to lack of funds, but hopefully next year they will bring others back and I'll get more.
ArjunaKorale
said on 21/Jun/17
I was a little bit surprised as he is listed as 5 ft 8.5 inches (174 cm) tall in all sources (inc Boxrec)...but the proof is in the pic...if Rob is 173 cm, there is no way that Crolla is 174. I have to agree with you...172 cm tall (5 ft 7.75) is a perfect estimate for the man. Just goes to show you how tall some lightweight legends of the past were - Scotland's Undisputed World Lightweight Champ Ken Buchanan was AT LEAST 171 cm tall and another former undisputed world champ, Ismael Laguna, could have been 175 cm (5 ft 9) tall...former WBA lightweight champ Hilmer Kenty was supposed to be 178/179 cm (around 5 ft 10) tall, which is amazingly tall for the weight considering that at the time (unlike today) boxers weighed in just 8 to 12 hrs before stepping into the ring (today its as much as 24 - 30 hrs which to me is just fcuking ridiculous!).
Canson
said on 19/Jun/17
@Rob: you'd be 5'8.13 like Christian said at that point correct?
Editor Rob: if measured I'd probably still be between 5ft 8 1/8th - .25, of course standing at measured height is rare.
Canson
said on 19/Jun/17
@Rob: he looks a bit taller with rio than with you I agree
176cm guy
said on 19/Jun/17
Looks like it is definitely a early morning measurement
EdD2_171.4cm
said on 19/Jun/17
Hm, if footwear is similar, I would actually give him a clean 5-8 measurement. He might be slightly less than that, but he's closer to 173cm if anything (but definitely not the 174cm that he claimed).
Canson
said on 18/Jun/17
5'7.5 is how he looks 5'8.5 with shoes
Jam
said on 18/Jun/17
I always thought Crolla was 5'7.5 but 5'7.75 is probably right
Blake
said on 17/Jun/17
Rob, how many hours where you out of bed for this photo if you where 5 ft 8.25?
Editor Rob: up at 6am, actually I thought this was earlier but I checked and it was near 3pm.
Christian-196.5cm (6ft5 3/8)
said on 17/Jun/17
Weak 5'8", not as tall as Rob who is 5'8.13"
Editor Rob: I'm probably 5ft 8.25 that moment, although neither of us are standing military! Though he has thicker hair, so actually 7.75 makes more sense...

Canson
said on 17/Jun/17
Maybe the 5'8.5 is in shoes since rob is a hair taller and he's only 5'7.5 taking into account the advantage
Hans Meiser
said on 17/Jun/17
Rob, you're still growing! xD
Editor Rob: in 20 years that phrase could be 'Rob, you're shrinking!'

insomniak
said on 17/Jun/17
Rob is slouching and still a cm taller, I'd say this guy is 5'7 flat.
Arch Stanton
said on 17/Jun/17
My first thought was 172.
Johnson
said on 16/Jun/17
@Rob Does he not look 0.5 cm shorter than you? Did you have shoe advantage?
Editor Rob:
no, he did have at least 1-1.2 inch sneaker, I believe an adidas style,
With Hatton
that day you could make a case for 172 though...
Peter175
said on 16/Jun/17
He looks shorter than you.
Maybe 5f7 and a half
Christian-196.5cm (6ft5 3/8)
said on 16/Jun/17
Rob, I think you barely edged him out. So 5'7.75" or 5'7.88" for Crolla.
Borats Chicken
said on 16/Jun/17
Rob, he looks more 5'7.75 then full 5'8
World Citizen
said on 16/Jun/17
Looks a legit 5'8"
Blake
said on 16/Jun/17
Rob, who would be taller me or him?
Andrea
said on 16/Jun/17
Someone got measured in shoes there? 😊
Looks like you would be at least a good cm taller, Rob. That 5'8.5 figure must come from a measurement with classic 0.75-1 inch shoes...
Editor Rob: I wouldn't say he seemed 5ft 8.5, though a morning range he could hit that.