Carl Frampton's Height
5ft 4 ½ (163.8 cm)
Northern Irish Professional Boxer. His trainer (Barry McGuigan) said in a 2010 Mirror Article about him:
"He is only 5ft 4 1/2ins but he hits harder than I did"
. On twitter Carl said he stands
"5ft 5"
inches tall and once mentioned his weight:
"I'm a short guy for 126 [pounds]"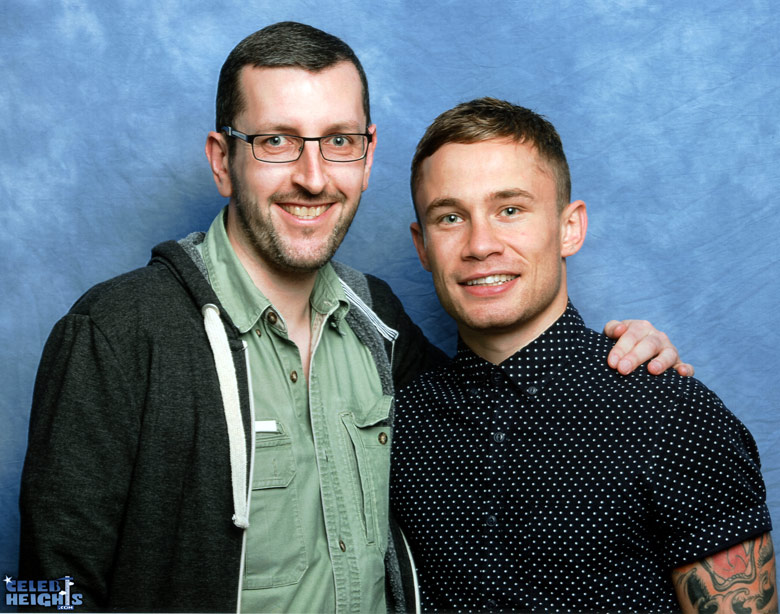 5ft 8 Rob and Carl
I'm 5ft 4 ½, average size for a fully grown Chinese lady
-- Twitter, 2019
You May Be Interested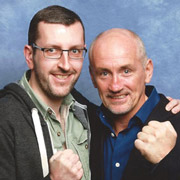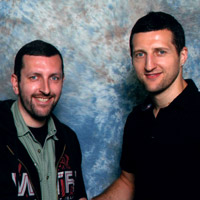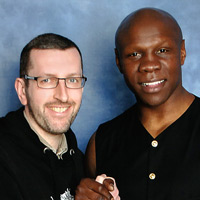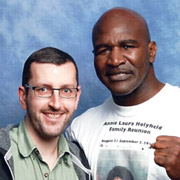 Add a Comment
24 comments
Average Guess (27 Votes)
5ft 4.56in (164cm)
Nik Ashton
said on 3/Nov/19
Cool guy, cool height.
Nik Ashton
said on 3/Nov/19
@ Christian 6'5 3/8" - That's a good and interesting call!
Nik
said on 30/Sep/19
The average height of a fully grown Chinese lady is 5'1.3"!
Daniel T. Wells
said on 31/Aug/19
Click Here
What's the difference between Loma & frampton @ 1:20 Rob?

Editor Rob
Seems an honest inch taller
FiveEightJake
said on 13/Jul/19
Click Here
Rob how tall is Tyson Fury's brother Tommy, in love island currently, billed at 6'2, I've weighed up multiple photos now and he consistently seems to be in the 5'10 range. 6 inches taller than Frampton in this pic?
Considering his half brothers are giants and his dad looks about 6'3 he didn't get there height!

Editor Rob
5ft 11 maybe at most
Littlelee5ft6
said on 27/Jun/19
At least he's comfortable with it now but pretty sure he's a few inches taller than a grown Chinese lady
Littlelee5ft6
said on 16/Jun/19
How tall would Prince naseem be Rob? He was shorter than Carl frampton in a photo so can't can't also be 5ft 4.5

Editor Rob
Naseem could be 5ft 4 at most.

Talking about rounding up - Carl is a classic example of doing it, claiming 5ft 5 numerous times...eventually he came around to giving the 5ft 4.5 mark, which is what he looked in person.
Littlelee5ft6
said on 26/Apr/19
How tall would you reckon Josh warrington is Rob? In the fight they looked pretty much the same height. Josh is listed st 5ft 7 though personally I can't see him being over 5ft 5 if Carl is 5ft 4.5

Editor Rob
They can look a couple of inches apart I feel
Littlelee5ft6
said on 13/Mar/19
Rob is 5ft 5 very short for 126lbs like he says? That's 9 stone if i were say 5ft 8 like you rob wouldn't 9 stone be very light? Over 11 stone at my height is considered the start of heavy apparently so 9 stone I'd feel far too thin and he's 1.5 inches shorter than me

Editor Rob
9 stone would make me look like a skeleton at 5ft 8...but at 5ft 4.5-5 say, it's a solid weight, you won't look skinny, but reasonably trim.
World Citizen
said on 3/Jan/19
Good listing Rob.
Christian 6'5 3/8"
said on 12/Nov/18
5'4.5" as listed
Nik
said on 12/Nov/18
I see nothing to dispute this listing!
Big T
said on 3/Jul/18
"He speaks as if 126 lbs is overrated for his height , it's actually kind of small."
126 is the featherweight division, he is not unusually short for that division but definitely below average. 5'6"-5'7" is typical but you sometimes get long, lanky guys close to 6 feet.
126 does not mean he actually weighs 126, it means he weighs 126 the day before the fight when weighing in very dehydrated. He would turn up the next day for the fight 135-140 and with very low body fat %.
Boxing size is not like normal size, you are dealing with guys who get their body fat down really low and then dehydrate to make the weight limit.
Someone like Frampton weighs in 126, probably enters the ring at about 138, and probably weighs 150 even when in pretty good (but not fighting) shape.
Adnan
said on 24/Mar/18
166 cm 5'5" to 5'5.75"
Peter175
said on 15/Jan/18
He is without a doubt below 5'5"
The Shredder
said on 23/Nov/17
He speaks as if 126 lbs is overrated for his height , it's actually kind of small.
Ted
said on 1/Feb/17
Looks a pretty solid 5'5.
Editor Rob:
while photos can reveal the true difference, on some occasions they can enhance or reduce the real difference, depending on various factors, some of which are out of control (lens, position of cameraman, angle he tilts camera etc...)
When Barry calls him 5ft 4.5, there's a reason...Carl looks under 5ft 5 in person.
as way of comparison, my sister Gizmo at her lowest ever measurement:
5ft 5.25
(stadiometer adds 1/8th).
We are in socks
Flyin
said on 6/Mar/16
Just seen in the local shop, was there at about. Taller than this in the morning. Strong 5"5 then.
TJE
said on 17/Feb/16
Actually 5'4.75 would be dead on. His eyes are just over the 5'0 mark and his head is just under the 5'5 mark.
ShortRussianDude
said on 13/Feb/16
Rob any idea on scott quigg looks quite short near 5 ft 6 maybe ?
Editor Rob: I doubt he'd be over 5ft 6.5
Magic
said on 15/Oct/15
"He was 5'5" " so does it seem that he has got height loss?Does Rob think that he lost beetween 1/4 or 1/2 than 1 inch? Strange thing , because he is only 28 years old
[Editor Rob: I changed the phrase to claims to stand that height. The 5ft 4.5 that Barry also estimates is what he looks like in person.]
cd
said on 17/Nov/13
What I mean is, if he said he was 5'5 then he wouldn't sound that much shorter than McGuigan.
cd
said on 17/Nov/13
Looks to me like he could be 5'4 and 3/4 because he actually looks almost as tall as some 5'5 people next to Rob. If he is that height, maybe McGuigan just said 5'4 1/2 instead of 5'5 to make him sound even more "impressive" because as we know Barry is just 5'6 himself (if that).
[Editor Rob: the photograph is in Carl's favour - he really was barely past my eyes when I saw him...somewhere in the 5ft 4-4.5 range was my thoughts after seeing him around the hotel a few times that day and in this shoot!
]
truth
said on 10/Oct/13
Looks just right, the top of his head is just over your eye level Rob.