Anthony Davis Height
6ft 10 ¼ (208.9 cm)
American basketball player, who has played as a Power Forward/Center for New Orleans Hornets / Pelicans. At the 2012 draft he measured 6ft 10½ in shoes 6ft 9.25 without, but in 2016 he said
"They measured us like a week and a half ago and they said I was 6-11, which I don't want to be. I think 6-10's like the perfect height for me. It just doesn't sound right; 6-10 sounds perfect to me. 6-11, 7 feet. I don't like it. I will always tell everybody 6-10. I don't care if I'm 7-3. I'm 6-10.....I really love playing at 245, but we'll see. I haven't played at 250 yet"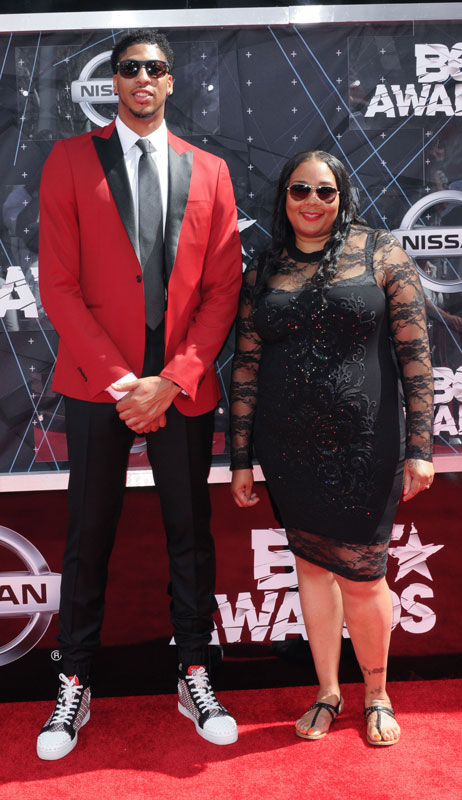 Photos by PR Photos
You May Be Interested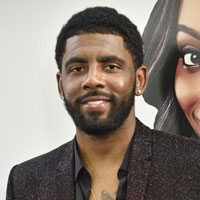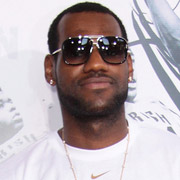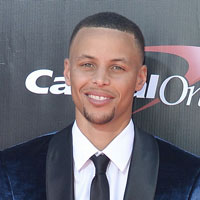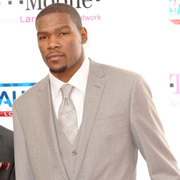 Add a Comment
93 comments
Average Guess (21 Votes)
6ft 9.82in (207.8cm)
Canson
said on 14/Oct/19
@Junior: what do you claim currently if using feet and inches? 6'6 or 6'5 1/2? Or in metric do you go with 197? Would you want to be taller than you are?
Canson
said on 14/Oct/19
@Junior: if Rob observed you then 6'5.75 most likely if NBA 6'6 early morning
Chris Junior Hernandez 1990
said on 12/Oct/19
Listed 1/4 too high is fine than 1/2 and 1" too much. If i'm a celebrity and i'm 6'5 5/8 my low i would like a 6'6 listing by Rob :p
Canson
said on 9/Oct/19
He's gonna get listed at 6'10" if Lebron got 6'7"
Canson
said on 6/Jul/19
@Big Tye: he looks close to 6'10" with Lebron and when he shook Zion's hand. Maybe not as tall as Rob has him but 6'9.75ish. I think he's taller than Drummond but shorter than Aldridge. Aldridge could be a hair over 6'10 or Davis 6'9.5 possibly. Drummond measured 6'9.75 but in the morning. He's probably 6'9.25-.5 Cousins is probably just 6'9 flat
Big Tye
said on 6/Jul/19
He's definitely not taller than 6'10 Lamarcus Aldridge and he's a little shorter than 6'9.5 Andre Drummond and DeMarcus Cousins. He's most likely still 6'9.25.
Anthony with Lamarcus and DeMarcus:
Click Here
Anthony with Lamarcus and Andre:
Click Here
Anthony with DeMarcus:
Click Here
Picture 1
Click Here
Picture 2
Click Here
Picture 3
With him being clearly shorter than Lamarcus Aldridge, it is safe to say that he is definitely not 6'10 barefoot.
Canson
said on 20/Jun/19
@Viper: no guarantee he actually grew that much. Depends on when he was measured. If the 6'5 was an afternoon and the 6'6.25 morning it's lossible it was only half to three quarters inch bring it could be just a hair over 6'6 and been rounded and he may be 6'5.5 at a low
Erik C.
said on 9/May/19
I can see Davis measuring slightly over 6'10" (6'10 1/4), and I can also see him measuring slightly under it (6'9 3/4). Ill just go with in the middle. I think he's 6'10" on the nose. Though I could be incorrect.
viper
said on 14/Apr/19
Huerter grew over an inch at 19.
Right before last season he measured
6-5.
Canson
said on 14/Apr/19
@Viper: I was watching Huerter play during the season. He doesn't look a full 6'6" in that pic with Magic but id say closer to 6'6" than Jimmy Butler. I'd say probably a weak 6'6 197cm range guy. Maybe 6'5.75 or 6'5.5-.75 since he was 6'6.25 at the combine
Canson
said on 10/Feb/19
@Shane: I would actually say 6'9.75 for him today. To me Lamarcus Aldridge looks taller than him although I don't rule out LA having gained a small fraction but probably not more than maybe 6'10.25
Canson
said on 10/Feb/19
@Shane: great to hear from you! And to have you back! Hope all is well my man!
Shane
said on 9/Feb/19
@Canson sorry I vanished from this thread. Great photos. Sorry I missed them. Hope you are well.
Shane
said on 9/Feb/19
What have I missed? What is his 6'10 1/4" listing based on? His 6'11" measurement is obviously a shoe measurement. What am I missing, Rob?
Mimi
said on 5/Dec/18
Rob how tall do you think is that woman who I assume is his mother? Could she be 5ft11?

Editor Rob
I doubt she is over 5ft 9 range
Christian 6'5 3/8"
said on 4/Dec/18
@Jdubbz
That's strange. My cousin's 6'3.5"-6'4" and 180lbs, but he wears XL's just fine.
@viper
That's hard to believe. XL's shouldn't be small on a 190-195lb guy. I'm 225 and XL's fit me fine, although sleeves can be a bit too short on some.
Canson
said on 27/Nov/18
@Viper: for undershirts I can wear a LT. but regular shirts XLT because of the bagginess underneath I want a more defined look
Jdubbz
said on 26/Nov/18
@Christian: As of this morning I'm 206lbs. I don't feel thin at all, in fact I'm trying to lose about 20lbs of fat. I definitely prefer tighter fitting shirts though. I can wear large no problem but I've never tried XL.
viper
said on 18/Nov/18
Some XL shirts are a little small on me at 190-195.
I wear XXL undershirts.
Canson
said on 17/Nov/18
@Viper: i saw a pic with Huerter and Trae Young. I guess it could imho look 5" range maybe 5.5" but not 6". If Young measures 6'0.5 at the combine he's probably just around 6'0" while Huerter to me is more 6'5.5 especially with a 1.5" difference with Magic that you estimated. Maybe Huerter was somewhere in the 6'6-6'6.25 range and they rounded up to 1/4". I saw with Shawn Marion that he measured 6'6.25 as well yet people often estimate him to be 6'5-6'6" meaning maybe around 6'5.5 or 5/8 only because the combine takes place so early in the day as well as the absence of 1/8" increments.
Click Here
Christian 6'5 3/8"
said on 16/Nov/18
@Jdubbz
How much do you weigh? You must be pretty thin if you're 6'4" range and wear medium size.
Christian 6'5 3/8"
said on 15/Nov/18
@Canson
The main problem I have with many long-sleeved XL's is that the sleeves tend to be bit too short. XLT is a much better option, but selection can often be limited.
Canson
said on 14/Nov/18
@Christian: I usually wear XL or XLT as well. I agree with everything you've said.
Christian 6'5 3/8"
said on 12/Nov/18
@Jdubbz
I rather wear slightly large fitting clothes than small and tight ones. I can even fit into some L's but they feel too tight. A few years ago, I mostly wore XL's but I was around 215 lbs then. As of now I'm around 225.
Jdubbz
said on 12/Nov/18
@Christian
XL's? That's crazy man. I mainly wear medium/medium tall or large if I'm packing some extra fat.
Christian 6'5 3/8"
said on 11/Nov/18
@Canson
Also Damien Lillard (listed 6'3" and looks 6'0") and Kevin Love. (listed 6'10" and looks 6'7.25") Btw, what's you shirt size? I mostly wear XXL's, but can fit into some XL's, especially if I lose some pounds.
Junior Hernandez 1990
said on 10/Nov/18
Hoping Rob will add a page for Dwight Howard, Chris Bosh and T Mac anytime soon :)
Canson
said on 9/Nov/18
@Christian: there are some players who are padded up to 3". Sebastian Telfair was one. He was 5'9" listed 6'0". They say JJ Barea is 5'9 or 5'10 same with Ty Lue when he played. There are other guys out there who've measured 6'4 range that are listed 6'7" before. Even a guy like Thaddeus Young was measured 6'5.75 and he's listed 6'8 same with josh Childress and Al thornton. Childress also had an Afro. There's a chance that any of the three are really only your height. Then there was a guy who was "measured" 6'5.5 that was listed 6'9 years ago. It may have been Jeff Turner when he was with Orlando but can't remember now
Canson
said on 9/Nov/18
@Ellis: I can't remember mine now and likely didn't measure it correctly. I know my shirts are 38-39 or 37-38 works from time to time. I will measur then tho. My arms are long for my height. As far as Butler, I agree with Christian. Butler actually doesn't look anything over his height perhaps even 6'5" if you see him with Andrew Wiggins or Derrick Rose Kat or Taj Gibson. Even Scottie Pippen has a clear advantage on him. Christian would be a strong 6'5" as opposed to weak 6'6". Same with me strong 6'4 as opposed to weak 6'5 and we are almost exactly 1" apart in height
Christian 6'5 3/8"
said on 8/Nov/18
@Ellis
The last time I measured my wingspan, it was around 6'4.5", but I may have undermeasured a bit. My span might be around the same length as my height.
Ellis
said on 7/Nov/18
@Christian 6'5 3/8'' and @Canson: Just curious what is your wingspan? I measured mine very recently and it is just about 6'11, and my height after 3 hours is 6'7-6'7 1/8(This includes walking and doing physical activities)(taken today). I was always using the measurement taken in mid September at night, and I was just above 6'6.25, now were I'm at I most definitely have grown a little and hopefully still am. Usually by 3 hours I would have definitely been under 6'7, like 6'6.75. My low is probably around 6'6.5(maybe higher) now I'll find out soon.
Christian 6'5 3/8"
said on 6/Nov/18
@Ellis
I'd consider myself more 6'5" than 6'6" since I fall closer to the former at my lowest. I'm only closer to 6'6" for the first couple hours of the day typically.
Ellis
said on 5/Nov/18
@Christian 6'5 3/8": Jimmy Butler is 6'6 and change after an hour probably when they do the combine measurements. I have never looked into him so I don't know if that is true or not, but he got 6'6 flat. I think you said you are 6'6 and 1/8 when you get up, so yeah you are pretty much the same height. In the NBA I think the max is usually 1.75 from your real height, so Jimmy is probably a short 6'8, cause that is basically a 2 inch height difference from Butlers real height and his shoe height. I keep on thinking that you are always 6'5, but I think you are a weak 6'6 maybe, if you do see it. I guess I'm a solid 6'6 idk how that works, I'm always 6'6 and I'm 6'7 for about 1.5 hours.
Christian 6'5 3/8"
said on 5/Nov/18
@Ellis
That would depend on how thick your sneakers are and how early you measure. Not to mention, sometimes they add an inch to some players later on. Jimmy Butler's around my height and he was initially listed 6'7", but then later changed to 6'8".
Ellis
said on 5/Nov/18
@Christian 6'5 3/8: Yeah that's exactly correct, the average is actually 6'7, but that's with shoes, most of those guys are actually 6'5 range like yourself, you would definitely be listed at 6'7. Actually most measurements are taken early in the morning, if I was in the NBA I would maybe listed at 6'9.
Christian 6'5 3/8"
said on 5/Nov/18
@Baalt
A 6'8" guy can be considered a giant as well. It's an extremely rare height. And It's well above average even in the NBA, where it's around 6'5" for the average. But anything under 6'8", I'd put it in the "super tall" category.
Ellis
said on 4/Nov/18
@Baalt: That sounds like a dutch name, If you live in the Netherlands that makes sense, but I'm also 6'7 and from where I live I very rarely see someone taller than me. I do see people a bit shorter than me on some occasions, like theres always one 6'4 guy and then everybody else is shorter, but I have almost never seen a person that is 6'7 as well(besides someone I know). I very rarely seen giants and people taller than me, and if I do they will be decently taller I've seen probably 10 7 footers in my lifetime, this one time I saw this guy in the subway he was extraordinarily tall, He actually looked like he couldn't fit in the train. No lie, I swear he was at least 7'4, and he was staring at me because I was looking at him amazed by his height, he actually started walking towards me and it really scared me, but I then walked into the train. What I'm saying is somedays I see one person taller than me, rarely two, never more than 4. Even on my vacation, I counted out of the thousands of people I saw only 4 were taller than me and one happened to be a NBA player lmao. So yes at our height range we will see people taller than us but very rarely man.
Baalt
said on 3/Nov/18
@ Nik
I'd argue that being a giant isnt anything before 6'10 and up. I am upper 6'6 and while I dont always see men exactly my height i do see them quite often actually. Even more so do i see men just a bit shorter than me. The height difference is insignifacnt. Ive seen people taller than me as well. I dont think i hahe ever seen someone 7' tall. Ive deffiantlz seen people 6'7 and 6'8.
Canson
said on 23/Oct/18
@Ellis: Greek freak is hard to gauge. I have AD at around 6'9.5-6'10 as he's not as tall as Lamarcus Aldridge who is a legit 6'10" guy barefoot. Giannis may be 6'10 as well or could be 6'9" range. He looks lankier (despite a decent build) than guys his size which gives off a taller impression. But with Kobe he did look around what you said maybe full 6'10
Ellis
said on 22/Oct/18
@Canson: Hey Canson just curious how tall do you think Giannis Antetokounmpo is without shoes? I always thought Anthony Davis to be a bit taller than Giannis, I think AD is 6'10 flat maybe a bit lower or higher. I think Giannis is probably around 6'9.75 maybe a bit shorter or taller, I just wanted to know what you thought. I can't believe his height hasn't been posted on this website yet, he has been becoming very popular in recent years.
Canson
said on 14/Oct/18
6'11 in sneaks 6'9.75 without
Junior Hernandez 1990
said on 13/Oct/18
Anthony mom must be about 5'9. She wear flats with him in pr photo. 6'10 son with a 5'9 mom that is a huge differences.
Jam
said on 3/Oct/18
Rob, the woman next to him is his Mother. I've seen 6ft 1 descriptions but clearly she isn't that tall. How tall is she?

Editor Rob
Wouldn't have thought 6ft, but under
Canson
said on 19/Jul/18
@Michaelbeasley: me too! Northern VA (McLean)
Michaelbeasley
said on 14/Jul/18
Yo Rob can you add a page for Bradley Beal he's my favorite player I'm from the DC area.
Canson
said on 10/Jul/18
@Rob: to what you said to Shane 6'11 in sneakers would mean he's no more than a classic 6'10 perhaps 6'9.75 since he was wearing b-ball sneaks. They give at least an inch. I could buy a 6'9.75 barefoot for him possibly. That explains why he looks shorter than Drummond or Aldridge if they may have had camera or footwear advantage. Aldridge I still believe edges him but maybe he's a hair over 6'10 and the 6'10 he measured at the combine could be an afternoon height and he grew on top of it
Canson
said on 8/Jul/18
@Shane and Rob: this is the 2014 All star game. Not sure what you think about this. He does not look 6'10 1/4" here although he claims to have grown in 17. In the pic below he looks a weak 6'9 to be honest. Aldridge is 6'10 and Howard 6'9"
Click Here
Click Here
Canson
said on 8/Jul/18
@Shane: AD claims he grew an inch and he measured in shoes on jimmy Kimmel. But even there it looked like it could be a hair under 6'11". I don't trust Kimmel when he claims his shoes and then some lol. But AD with Lamarcus Aldridge and Andre Drummond (6'10) likely at a low and 6'9.5 respectively both appear taller. It wouldn't surprise me if 6'9.5-.75 were Davis's actual barefoot low
Shane
said on 7/Jul/18
@Rob: I cannot figure out where the 6'10 1/4" is coming from? I've never seen a measurement where he measured 6'10" or more barefoot. Can you help me out here? Thanks.

Editor Rob
Well he got 6ft 11 in sneakers
viper
said on 4/Jul/18
Huerter was measured at 6-6.25. There was a pic of him with Magic a couple of
months ago. Looked a 1.5 inch difference.
Junior Hernandez 1990
said on 4/Jul/18
It's funny how i felt that Chris Bosh is atually taller than AD. But Bosh himself claim 6'10 everywhere. Dwight Howard also claim 6'10 but look 1/2 lower than Bosh and 1/2 taller than Durant.
Maxking67
said on 1/Jul/18
@Rob Can you please add Bradley Beal you add players that people don't really know but Beal is an all star ad him please.
Maxking67
said on 1/Jul/18
@Canson since Beal grew how tall would you say he is now in the afternoon 6'3.5?
Canson
said on 30/Jun/18
I would give Beal 6'3" range today only because he has likely grown. When drafted 6'3.25 (they don't do 1/8" increments) so he may have only been 6'3 1/8 and maybe 6'2.75 or 5/8 really at a low in the afternoon.
Junior Hernandez 1990
said on 28/Jun/18
@viper said on 19/Jun/18 Being honest was the truth. The waiter must be an inch over AD lower range.
joe###
said on 26/Jun/18
rob, eye level should be around 196-7

Editor Rob
Yeah it could be around that zone.
Jordanpolk
said on 25/Jun/18
Anthony Davis Looks 6'10 to me can we also see a page for Bradley Beal?
Dream(5'9.5
said on 25/Jun/18
Rob, would you classify 6'10" as a giant?

Editor Rob
It's certainly what I'd say was quite gigantic in person.
JordanMcCray
said on 24/Jun/18
Can you give Bradley Beal a page he came in at 6'3.25 without shoes in the draft and apparently he had a growth spurt from NBA sources and he looks a lot taller than John wall now I really would like to see a page for him thank you.
Canson
said on 21/Jun/18
@Viper: you've seen Huerter? Funny because a guy who I know who's 5'11 range and claims 6'1 or at least did tried to tell me he's 6'7". Then he said oh I forgot you don't claim shoes. Lol my response back was and why do you? Huerter may still be a hair under like 6'5 5/8 maybe up to 6'5 7/8 since the NBA doesn't do 1/8" increments and it was in the AM. It's very possible Huerter was 6'6 1/8" ish and was rounded up added to it being AM. But agreed he's not a 6'5 guy. He's no worse than weak 6'6" most likely
lee168cm
said on 20/Jun/18
Would the woman next to him be about 5ft 10 or thereabouts Rob? That's pretty much where I come up to against mark labbett in a photo and I'm a foot shorter than him
viper
said on 19/Jun/18
Tallest guy I have seen in recent memory was a 6-11 waiter at a restaurant. People said he was 7-0, but the guy himself said he was really 6-11.
viper
said on 19/Jun/18
Maryland's Kevin Huerter just grew from 6-5 to 6-6 during the season. A few times I even thought man, he's one tall looking 6-5 guy. Plus he's pretty lean. As it turns out he's really 6-6.
Canson
said on 19/Jun/18
@Editor Rob and Jason 193: here is Aldridge with Marcus Camby who is also around 6'10" barefoot. Not sure what Camby would measure to a T or if he is a morning height etc but I would say 6'9.75 is a worst case. If these two are "around the same height" (I won't put Aldridge below a flat 6'10 at a low), I have a hard time seeing Davis as 6'10". I would have a hard time seeing Camby over 6'10 flat esp being he's listed 6'11 in the pros and played Center his entire career unlike Kevin Garnett who asked to be listed barefoot because he didn't want to play center.
Click Here
Canson
said on 19/Jun/18
@Jason193: Durant likes to play around with his height. I firmly believe 6'10.75 is in shoes or else he would not be still listed 6'9". His 6'9" may be 6'9 and change but he imho is closer to 6'9" than 6'10". Davis Drummond and Aldridge are all taller than he is
I can believe a weak 6'10 for AD as he measured 6'9.25 (morning height) when drafted. Meaning 6'8.75-7/8. An inch means he could be where you said today or perhaps 6'9.5-.75 which is a better shout to me. I can't trust Kimmel with anything "height related" lol. A guy who was likely never more than 5'11at his peak (5'10.5-.75 today) claiming 6'1" and measuring him in shoes I can't take seriously. If Aldridge is 6'10" which he looks almost all the time, Davis can't be a full 6'10". Even if LA is slightly over 6'10" Davis isn't more than a weak 6'10"
Canson
said on 19/Jun/18
@Junior: I didn't see how high or far it went above 6'11". I cant trust Kimmel when He measured him in shoes and kimmel himself lies about his own height. Now I'm not saying Kimmel is wrong because maybe AD is 6'11 in his thick shoes he was wearing. My honest opinion is that he may measure 6'9.5 or .75 barefoot. I wouldn't give him less than weak 6'10" and I also have a hard time at 6'10 or above as he's not as tall as Lamarcus Aldridge and appears shorter than Drummond in the pic. Even if there is some camera angle or advantage Drummond has or shoes, it would not make AD that much taller than Drummond. He would be about the same height. Drummond measures 6'9.75 morning height and him saying 6'9/6'10 is indicative of maybe 6'9.5 or 6'9.25
Jason193
said on 18/Jun/18
@Canson
I agree. I used to think Durant was a legit 6'10, but he's not as tall as Anthony Davis or Aldridge like you said. Durant has said he was 6'10.75 barefoot though, so either he's lying, that was fresh out of bed, or something weird is going on.
Jason193
said on 18/Jun/18
@Christian and Canson
I remember seeing him getting measured on Jimmy Kimmel. He was wearing shoes and the camera was a bit lower than him, but it looked like he cleared the 7 foot mark. I'm thinking he's either a legit 6'10 or perhaps a little less at his low (6'9.75 - 6'9.875) but I doubt he dips into weak 6'10 or strong 6'9 territory. Gigantic dude.
Junior Hernandez 1990
said on 18/Jun/18
Jimmy Kimmel measure him at 6'11 and 1/4 with thick sneakers on. 6'10 barefoot is possible than the big 6'9 range.
Nik
said on 18/Jun/18
@ Sandy Cowell
Yes, the woman standing next to him must most definitely be above average to look so tall next to him as he is wearing more heel too!
The tallest person I have ever known was also about 6'7" but I have seen someone of about Anthony's height in my lifetime, maybe only once though! I know you will join me in saying that anybody who is at least as tall as Anthony is most definitely s giant!
Christian 6'5 3/8"
said on 17/Jun/18
This guy's an anomaly in that his actual barefoot height is listed in the NBA, like Durant. The 6'11" measurement in 2016 was most likely in shoes.
Canson
said on 17/Jun/18
@Jason: I think Rob has Durant a bit high too. Maybe 6'9.25. I did used to think 6'9.5 a while back. Lamarcus Aldridge was always taller and he's 6'10". Aldridge is taller than Davis Durant and Drummond. Maybe he's 1/4" over the mark and Davis 6'9.75 and Durant 6'9.25
Sandy Cowell
said on 17/Jun/18
I suppose the woman standing next to him is above average! Next to Anthony, most would look rather tiny!
6ft10 and-a-half or a quarter-inch? That is the question! The tallest person I knew was 6ft7, so my experience isn't vast with the mega-tall! I will have to agree with Rob's 6ft10.25!
Jason 193
said on 16/Jun/18
Legit 6'10 imo. looks a bit taller than Durant.
Junior Hernandez 1990
said on 16/Jun/18
That is rare for people to grow after 21 of age. More rare i have a friend who was always 5'11 3/4 and grow in his late 20s at 6'0.5" now and i haven't him for 5 years in person and surprise meeting him a few times ago seem legit 6'0.5" now. That put me strong to believe AD grow a solid inch but i wouldn't guess over 6'10 for his low unlike Chris Bosh could look 6'10.5" with Kevin Durant.
Canson
said on 16/Jun/18
@Viper: I agree with you that he is after seeing them next to each other. But then we see Lamarcus Aldridge and he's taller than Davis and Drummond and he's 6'10 barefoot
Canson
said on 16/Jun/18
@Jacob719: in my opinion Davis is not as I've mentioned. Drummond looks taller than him in this pic and he admitted to being 6'9-6'10.
Click Here
Canson
said on 16/Jun/18
@Jacob719: I agree Dray is 6'5 but KD doesn't have 5" that's 4 maybe 4.25. Dray could be a hair over 6'9". Deandre Jordan is taller than Durant as well and he measured 6'9.75
Canson
said on 16/Jun/18
@Jacob719: Well Rob has Durant listed 6'9.5 and had him 6'9.25 here and Davis looks taller than him. Durant did not grow an inch since he's been in the league. He's 6'9" range still
viper
said on 15/Jun/18
I thought Davis looked a hair taller than Durant in the playoffs
Canson
said on 15/Jun/18
@Sportsheight: I don't believe either guy grew an inch. They say Paul George grew 2" yet he still looks the same height as Kevin Love and they were both 6'7.75 (morning) when drafted. Love is said to be 6'7" or closer to it by people who meet him and by Dan majerle who has been near him
Jacob719
said on 15/Jun/18
@Canson Kevin Durant is 6'10 he has 5 inches in green and allay as for Davis he looks this height as listed By Rob.
Canson
said on 15/Jun/18
@Rob: I'll say this. That pic means bad news for Paul george unless the camera is just favoring Love more than it is him lol. George looks 6'7" next to him. I've always figured he had grown since he got drafted. He measured 6'7.75 morning height as well and looks closer to 6'7" like Love does and doesn't look as if he's grown at all lol

Editor Rob
There could be a little variation in sneaker thickness and distance from camera in some of these groups shots.
Canson
said on 15/Jun/18
@Rob: only problem is that Drummond looks taller in the pic. Maybe he's not in reality but Lamarcus Aldridge is taller than Davis in both pics that I posted of them and he's 6'10". I can see Davis being a comfortable 6'10" morning height as that's when he would likely measure at practice as it's held in the AM. Now as far as the Kimmel video, Davis has to have at least 3cm of shoe and it's debatable as to whether that's a full 6'11". I was wrong about his hair as it wasn't as thick as it is now but I still see him under 6'11" in shoes by a hair. Even a flat 6'11 in shoes if he were able to measure that means he would be 6'9.75 at most when the show was taped. Maybe 6'9.5 really, which is how he looks with Aldridge and Demarcus Cousins. Even in the blown up pic, that's not 2cm on Durant. They're virtually the same height assuming Durant measures that high and Aldridge is still clearly taller and he is a solid 6'10" pre draft

Editor Rob
6ft 10 on the nose is certainly believable enough, but under it I'm not so sure he really still is anything shy of that mark.
Canson
said on 14/Jun/18
@Rob: another pic with Aldridge, Love, Andre Drummond (6'9.75 pre draft and admittted he's between 6'9-6'10). Davis is not 6'10 let alone over the mark. Dan Majerle says Love is only 6'7". Likely strong tho. Chances are Durant isn't any taller than 6'9.25 probably
Click Here
Click Here

Editor Rob
Here is a bigger version
Click Here
. I still think Davis has a chance of measuring the more solid 6ft 10 range than weak 6ft 10. Drummond did admit to 6ft 9-10, I gave him a page too.
Canson
said on 14/Jun/18
@Rob: no way. He's not 6'10.25. Jimmy Kimmel, who we all know a discussion on height should immediately be taken with a grain of salt as he lies himself, measured him in basketball shoes at "around 6'11" and that included his long hair since he didn't push it down with a level or anything. Davis even said "that's in shoes". Demarcus Cousins is 6'9 barefoot (6'9.5 morning) and is only marginally shorter than Davis. You can tell Cousins is about 6'9" as he's shorter than Deandre Jordan and can appear shorter than Kevin Durant. That's not a 3cm diff with Cousins and Davis doesn't edge Durant by nearly an inch. In fact Davis claims Durant is taller. 6'9.75 would be a better start but he could be just 6'9.5 at a low. Durant breaks the curve because he's an afternoon measurement. But then in the 2nd picture, you see that Davis is only about as tall as Dwight Howard and is shorter than Lamarcus Aldridge who is 6'10" barefoot and shorter than Nowitzki. Aldridge is definitely not over 6'10" next to Brandon Roy who is 6'5" and Tim Duncan at 6'10. Davis is 6'9" range to this day
Click Here
Click Here
Click Here
Click Here

Editor Rob
In the afternoon I think he's got to be a solid 6ft 10 if measured, from what I've seen even on Jimmy's show.
Johnson
said on 14/Jun/18
I thought he was flat 6'10
SportsHeight
said on 14/Jun/18
Rob, what do you think explains some of these guys like Davis and Durant who seem to grow a considerable amount after the age of 19? Just the rare lucky ones?

Editor Rob
An inch or so for some guys from 19-21 isn't extraordinary, considering they are already extremely tall.

I do think playing sport can help some of these guys reach a peak maximum potential.
Dream(5'9.5")
said on 14/Jun/18
Holy S#@!, I almost mistook him for Anthony Joshua.
He does look this listing.
Junior Hernandez 1990
said on 14/Jun/18
Amazing how Anthony Davis grow that much of an inch since draft. But the point is he measure 6'9 1/4 between 6-7am in the morning so must be just a flat 6'9 past and now maybe a strong 6'10 and could be measure 6'10.25" an hour after bed. I feel Chris Bosh could edge him out a small fraction. Surprised me a good 6'10.
Click Here
: Does look about 3/4 inch taller than Demarcus Cousins.

Editor Rob
This player has an advantage in that he has a high eyelevel, so I'm sure other people probably guess him taller.

Could he really be 6ft 11 some asked? I think he probably was measured in sneaker as articles around the time were saying he gained an inch.
joe###
said on 14/Jun/18
rob, you think he grows up to 21 years he just seems taller than dermacus cousins

Editor Rob
He certainly looks at least 6ft 10 range barefoot. I think he'd measure a bit taller than Durant.
joe###
said on 14/Jun/18
Nice Rob