Kyrie Irving's Height
6ft 1 ½ (186.7 cm)
American professional basketball player, who plays as Point Guard for The Boston Celtics and formerly of Cleveland Cavaliers.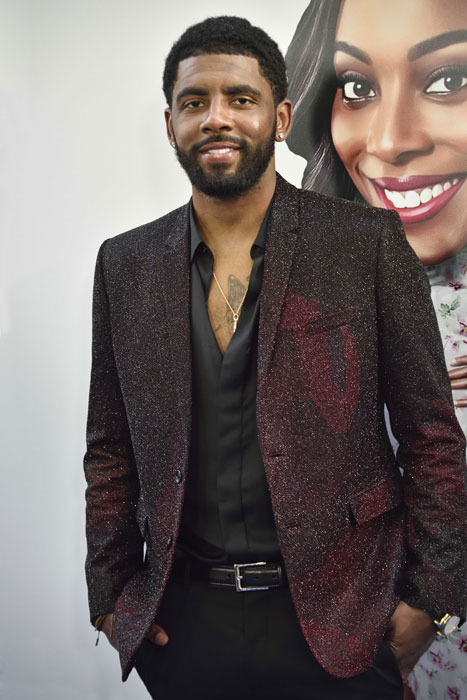 Photos by PR Photos
You May Be Interested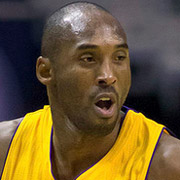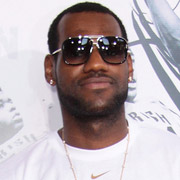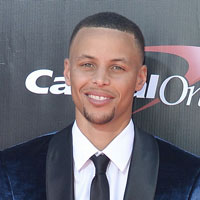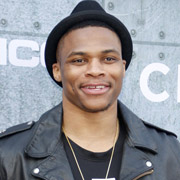 Add a Comment
122 comments
Average Guess (71 Votes)
6ft 1.87in (187.6cm)
Michaelbeasley
said on 14/Jul/18
6'1.5
Canson
said on 13/Jul/18
Lavar Ball calls him 6'1/6'2". Of course he's not the source to take seriously but he is close to accurate on that one
Canson
said on 30/Jun/18
@Junior: in keeping with the Steph Curry's etc yes that would be his pre draft height. Some are listed lower than their draft height while others right at or taller like Westbrook and Durant
Junior Hernandez 1990
said on 28/Jun/18
Rob should leave the previous draft express height w/o shoes for Kyrie at 6'1 3/4. I know he don't hold this tall but maybe he really is close enough 6'1 1/2 as listed here.
Canson
said on 18/Jun/18
I've balled against Jarrett Jack and have seen him off the court several times. He's 6'2" maybe 6'2.25 (188-189). The difference looks about the same as it does with Jack and Curry maybe slightly more. I would give Kyrie 6'1.25 at a normal low and Curry 6'1.5
Canson
said on 10/Jun/18
Agree with Skip that's max because he was young when drafted but I personally would say 186cm (6'1.25) as he'd be 6'1.75 An hour out of bed
Skiiippp
said on 3/Jun/18
I stood next to him a few years ago. I'm 6ft even and he was slightly taller than me, I give him 6'1.5 max, no way he's 6'2 barefeet
Canson
said on 30/Apr/18
@Shane: agreed. And he looked similar to D Rose
Shane
said on 29/Apr/18
@Canson: Delonte measured 6'1 1/2" pre draft and had 6'4" listing almost entire career. He played 3 or 4 seasons in college too and was listed that in college saw very minimal chance he grew.
Canson
said on 17/Apr/18
Kyrie actually may be one of the few accurately listed basketball players on this site. Maybe he dips to 6'1.25 but after seeing more pics he could actually be 6'1.5. He looks the same height as Steph Curry (morning measured 6'2 but actually 6'1.5ish) and Derrick Rose 6'1.5
Canson
said on 16/Apr/18
@Christian: yea that's crazy. He's 6'3 on some sites and 6'4 on others. 6'3" is plausible because it's similar to how Jordan would be listed 6'6 at 6'4.5, West is about 6'1.5 in person unless he grew but even then his pre draft still has him at that but 6'4 is crazy
Christian-6'5 3/8
said on 14/Apr/18
@Canson
Delonte's listed 6'4" on Basketball Reference as well.
Click Here
It goes to show you how much some of these guys' heights are boosted when you meet them in person.
Canson
said on 13/Apr/18
@Shane: agreed. Delonte West has 6'4" on his drivers license and the guy wasn't over maybe 6'1-6'2 when I saw him last. Really just 6'1" range. I only know about the drivers license because they showed the story when he got arrested in Maryland for carrying the guns. I played ball against him in high school. Eddie Basden, his high school teammate, was my height back then, a solid 6'4, and he towered West
Shane
said on 7/Apr/18
@Canson:yep, and many worse than Draymond Green in basketball (Delonte West, Kevin Love, Steve Nash, Michael Beasley, etc) and just every day people. Also, I wanted to repost my post below yours as autocorrect messed it up in a couple spots.
@Canson So many people claim either a false height above any measurement they take, a shoe height or even a shoe height dounded up thus claiming any barefoot height- out of bed included - is pretty conservative, at least in the states.
Canson
said on 29/Mar/18
@Shane: that's the truth! A lot of people claim a full 2" above your low. You said it once where a legit 6'7 vs a not legit 6'7 (a guy who is 6'5 in the afternoon and 6'6 in shoes lol but is 6'7 in the morning in shoes). Basically a Draymond Green 6'7"
Shane
said on 28/Mar/18
@Canson Well said! Also, so many people claim either a false height above any measurement they take, a shoe height or even a rounded up shoe height that claiming any barefoot height- out of bed included - is pretty conservative, at least in the states.
184.9 on a bad day
said on 27/Mar/18
I Think around 6ft 1.5- 6ft 1.75
Hey,Rob can you add Damian Lillard ?
Canson
said on 16/Mar/18
@Shane: agreed! And sometimes I use that wording too. It is a real measurement because you measure it. It's just not common for a lot of people and isn't a height someone can hold long enough. It's similar With me I measure 6'5 out of bed maybe two mm over some days but since I walk around at 6'4" for a greater portion of the day I claim 6'4". But I don't knock you for claiming 6'2" if that's what you believe. For someone my size tho it it has no benefit to claim 6'5" over 6'4 really. And for me I've never been into that claiming thing and the value of it. I claimed 6'4.5 for years (which is what I measured somewhere throughout the day or was rounded to from 6'4 3/8) but when I played basketball. I've only claimed 6'5 when I played ball but since I graduated college I pretty much stopped and have always said 6'4 1/2 (now I usually just say 6'4 or a little over 6'4 since I measure 6'4.25 in the afternoon/evening) and can actually come to a flat 6'4 or maybe a mm or two over it if I hit an extreme low. For me at least I'm just not a firm believer in the out of bed height for various reasons but I do respect your opinion and you bring a very good perspective with valid reasoning
Shane
said on 14/Mar/18
@Canson I think any measurement is real and valid. I think people should just specify if talking out of bed or night measurement or average/midday measurement. But all are indeed valid. My only beef is with notion some have (not you) that out of bed isn't a real height when it absolutely is. It's a person standing up and measuring it so it's undeniably legit.
Canson
said on 28/Feb/18
@Shane: it's not quite out of bed but maybe 1 hour out. I think anyone can claim either really to be fair. I never have bought into all of that to tell you the truth. I did used to claim 6'5 years back but not because I measured it it was because I was measured 6'4.5 earlier in the day when I played ball. Today I'm 6'4.25 in the evening so I round down
Shane
said on 27/Feb/18
@Canson will respectfully agree to disagree my friend. Full height is full height and not counting all of it is silly. It certain counts and is 100% real. If one can,measure it at some point in day then they have every right to claim it. They measured it lol. NBA is dead on to measure out of bed.
Canson
said on 26/Feb/18
@Michael818: only thing is not sure what time that workout occurred nor am I sure where the measurement of 6'1.5 came from. That's said to be a pre draft which would actually mean (given the fact the NBA doesn't do 1/8" increments) that he's actually 6'1 1/8-3/8. I'd tend to go no lower than 6'1.25 at that stage tho and today I think he Curry and Rose would all measure around 6'1.5 at their low. So I'd say Kyrie and Rose if anything may dip to 6'1 3/8 maybe Curry 6'1.5. Can't see any of them above or too far below 6'1.5
Alecnordan89
said on 24/Feb/18
@Rob do you think he Kyrie is 6'1.75? And Derrick Rose looks 6'1.75 also??

Editor Rob
At some point he is that height, but I feel he measured it earlier in the day and drops under it.
Michael818
said on 23/Feb/18
@Canson would you say Kyrie is taller than curry and rose? Also would you say Kyrie maybe is 6'1.75 since he's the same height as afternoon measurement Darron Williams who got drafted in 2005 and was measured 6'1.75 flat Bote kyries measurement was also a Brooklyn Nets workout which happened in the afternoon since teams workout around 2-5pm.
Canson
said on 22/Feb/18
It's likely that he grew a touch or that the height of 6'1.75 that he measured was possibly from a team workout which occurs later in the day than the combine. I would give him exactly where Rob has him at This stage. He looks like he is the same size as Curry and Rose or slightly taller to tell you the truth. I wouldn't go under 6'1.5 now after seeing more evidence. With Curry that was a morning measurement so I don't believe he's 6'2. He's the same height as Rose (186-187) at absolute best and Mike Greenberg also said that he himself is 5'11 1/2 and that Curry was maybe 2" taller.
Jordanalexon837
said on 21/Feb/18
He barley looks shorter than Westbrook even looks the same height at times???
AlexjordN5
said on 20/Feb/18
Looks this height as listed
Alec289
said on 20/Feb/18
I know I saw the video he looked the same or barley shorter than Russ and I saw kyrie next to Curry and rose there's no difference at all and he barley has any hair like rose and curry but he still looks big it's crazy.
Canson
said on 19/Feb/18
He may actually be this height as listed. He doesn't look a whole lot shorter than Westbrook.
Canson
said on 31/Jan/18
@Christian: lol I didn't even know until I came to this site that it really varied. I agree with what you said tho and especially because if that were the case then everyone would be told to claim their out of bed heights as their true height and it would be part of the physical imho. Most people don't even know it varies. Even the NBA and NFL these days within the first hour or even 1 full hour get theirs at 1/4" maybe at most 3/8 below their actual morning height out of bed. Meaning they won't actually even be at their fullest. if someone doesn't sleep lying down (say for example it's in a chair instead) they won't even get back to that height. Instead they wake up closer to their low in most cases. Which is what is measured most of the day. Sure many people will measure in the AM at a doctor usually 1-2 hours tho after being awake but I'm sure a fair amount more also measure in the afternoon as that's the time when most will schedule due to work school etc. at least if it came to measuring at a point during the day the person who does it later will likely still be what they claim while the other won't. And until I came here I never heard of anyone measuring out of bed. That to me is a bit outlandish to tell you the truth except when we are just using it for reference here in these forums. It's like someone is trying too much to be taller. I claimed 6'4.5 and thought that was pretty much it before but now I see 6'4.25-.3 as a low. I've gotten told 6'4 3/8 Before so i always just figured 6'4 and some form of change all along. Meaning I hadn't really focused that much on it to exact mm or fractions at a normal low nor did I ever measure An eye opener. Until I came to CH. but don't see a need to adjust my claim now nor will I when I would be inflating others as well dishonestly imho as nobody can verify I am 6'5" out of bed except if they measured me in the AM. Even my wife doesn't get into the weeds that much
Christian-6'5 3/8
said on 30/Jan/18
@Shane
I used to think the same way as you do. I thought the real height was straight out of bed but then I realized it's a silly concept because you only hold it for the first few minutes of the day and your afternoon/night height is what you hold for the majority of the day. Plus Celebheights is based on afternoon listings not morning.
Canson
said on 30/Jan/18
@Shane: I disagree on that being their true height. I think each person has a range. If it were someone's true height each person's doctor would "mandate" sleeping in the hospital bed as a requirement for the physical exam. I've never heard any doctor tell me that. In fact I've read online just the opposite.
Shane
said on 29/Jan/18
The best thing the NBA Combine ever did was start doing measurements first thing in the morning to gauge players full, true height before compression. The tallest a person can be in the day is their true height.
Canson
said on 9/Jan/18
@Alex: I'm saying a guy who is 1cm and half inch will appear about the same to me. It's even harder to narrow it down to .8cm. That is damn near impossible. As far as Rose and Kyrie. Going off what Max mentioned as well as you I believe Rose to be 186-187 range somewhere. I would actually go more toward 6'1.5 or slightly less maybe 186.5 is how he can look as you wouldn't see really a difference with a guy who is 186.7 if you are 187.3. Kyrie I would go with 186-186.3 imho.
I've met some celebs and try to guess to the cm but typically go in a .25 range for them. Like when I met Vernon Davis All I can say is that it appeared to be about a 3cm ;1-1.5" difference with me. I had him as 6'3. He looked about the same next to me as a buddy who is 190.4-.5 at a low. He looked a legit 6'3" imho. Sure 6'2 7/8 is always possible as is 6'3 1/8. I'm roughly 6'4.3 at a low some days 6'4.25 some 6'4 1/3. I also met Carmelo Anthony and he looked about 1.5-2" taller some said 1.5 some about 2". He appeared roughly 2" taller imho. I wouldn't rule out 6'6" flat but also not the full 6'6.25 or anywhere in between. I met Caron Butler and he looked only slightly taller. Like an inch max or maybe half to full inch and he was supposedly 6'5.25. I would rule anything under 6'5 out just as I would anything above 6'5.25. I had him as around 196cm when I met him.
My point with all of this is that it is impossible to guess down to the cm or only .2-.3 above it sometimes or even below that mark if it's less than a cm diff. I can see a diff of about 2cm in some cases but usually if I see 1/2-1" diff
Alex
said on 9/Jan/18
And Canson how tall do you really think kyrie and Derrick is??? In your opinion
Alex
said on 9/Jan/18
I'm sorry Canson who looks the same??
Canson
said on 8/Jan/18
@Alex: that puts Lebron right at 200ish if kyrie is 6'1.25-.5. That's about a 5.5" diff
Canson
said on 8/Jan/18
@Alex: 1cm and half inch are hard to distinguish for me. They look the same. As far as Rose 186.7 is 6'1.5. That would be even harder to see .6cm difference
Alex
said on 7/Jan/18
Kyrie is inbetween 6'1.25-6'1.5 I meet him at footlocker in Boston about 4 weeks ago I'm 187.3cm and he was about max a cm shorter more 8 millimeters shorter and I have met Derrick Rose in one of his adidas basketball camps that my son went to and he was barley shorter if not the same height as me, So Rose is more close to 6'1.75 rather than 6'1.5 but he falls inbetween there and Curry was about the same as Derrick Rose when I met him at the SC camp in August last year.
Alex
said on 5/Jan/18
6'1.25
Canson
said on 5/Jan/18
@Alex: yes. Combines are in the morning and he looks full inch shorter than Westbrook minimum
Alex
said on 4/Jan/18
So Cansin you believe Kylie is 6'q.25 instead of 6'1.5?
Canson
said on 2/Jan/18
One thing to look at is if Rose is 6'1.5ish guys like John wall and Curry kyrie etc need to be evaluated
Wall from 2 people who have met him in person say he's "barely 6'2" like 6'1.5-6'2" 6'1.75 possibly a full 6'2 but pushing it
Curry my guess is similar with Rose give or take 1/4" meaning Eothwr could dip below 6'1.5 really
Kyrie a tad shorter 6'1.25 perhaps
Lilliard 6'0.75
Canson
said on 2/Jan/18
@Junior: Rose was measured in the afternoon but still no guarantee he was a full 6'1.5. I take Max's word however tho and can agree with Jack that he's around 186.5 more so than too much under. If 6'1.5 that could mean 186-187 zone. Kyrie tho I can see as a flat 186 no higher
Jack
said on 27/Dec/17
Junior Derrick rose was an afertoon measurement so hes 186.7-187. Kyrie is inbtween 6'1.25-61.5 186.1-186.7
Junior
said on 26/Dec/17
@Jack , All players get measure on NBA draft should be 1.5cm shorter than listed height. Moment i watch the draft measurement took in the early morning before 7am as Blake Griffin say on a clip on youtube, Griffin himself should be 203cm so Kyrie close to 186cm same as Derrick Rose.
Jack
said on 24/Dec/17
I think kyrie is 6'1.25-6'1.5 max of height lose is 2cm but normally it's 1.8cm-1.9 Kyrie was going through a mini growth spurt out of Duke that's what I heard but he defently does not fall under 186cm.
Canson
said on 24/Dec/17
Well said Carl because Rose was afternoon in 2008. Morning began 09.
@Johnson: kyrie showed a 6'1.75 I believe barefoot
Gabriel
said on 23/Dec/17
Kyrie 6'1 Lebron 6'7
Johnson
said on 23/Dec/17
Anyone has his measurements with shoes and without shoes from Draft combine?
Draftexpress never put them
Carl
said on 22/Dec/17
But derrick rose is for sure 6'1.5 at his lowest he was an afternoon measurement and he is barley shorter than westbrook.
Carl
said on 22/Dec/17
Kyrie was not the first one measured he was in the middle the first one measured was Kemba Walker.
Canson
said on 21/Dec/17
@Shane: busting a gut from how rob described. I agree with you it was a early measurement for him. He looks a decent 186 at a normal low tho in my opinion similar to Steph Maybe give or take
Shane
said on 20/Dec/17
@Canson: My friend, I don't understand the busting a gut comment. Why would anyone not stand as absolutely tall as possible when measuring? I would assume EVERYONE of these guys would do that (or bust a gut, as I'm guessing is an overseas term). As for Kyrie, I think he's combine measurement had to be possibly the first measurement of day (as Rob mentioned) and/or rounded up a bit (as you mentioned). I can see him falling under 6'1" flat at night during a game, without question.
Johnson
said on 19/Dec/17
@Rob what made you list him 6'1.5?
In Nets Workout 2011 he was measured 6'1.75 barefoot
I do not have more measurements of him
Editor Rob: just compared to other players, I think he might have been first up in the queue that day!
Max
said on 18/Dec/17
Yeah Canson probs right.
Jack
said on 17/Dec/17
Yeah I agree canson
Canson
said on 15/Dec/17
I'm thinking 6'1.25 is his true barefoot height. Morning combine would make 1/2" taller or could've even been 6'1 5/8 rounded up to 3/4. If he grew then 6'1.5 but no higher
Canson
said on 9/Dec/17
@Max: true. One other variable is if they are getting some help like busting a gut or if they measure maybe 6'1.26 they will get 6'1.5. I'm sure they give players the benefit of the doubt all of the time. A guy like Wall I can understand because he was not a defined position yet since the wizards had Arenas and since he played some 2 at Kentucky. He may well have just gotten a shoe measurement in the barefoot column or they may have thrown the 3/4" or so on. I think he's really 6'1.75 and rose prob 6'1.5 Rose to me looks 6'1.25 but you could be right. As for Lilliard he looks 6'0.75 to me. He looks shorter than all of them do and more so with Russell Westbrook who looks his height. Know someone who met him that's 6'3" and said he was about an inch shorter or worst half inch. Also saw the pics with Melo and he's 4" lower. I'm not 6'5 by the way. I'm closer to 6'4. I'm 193.7-193.9 at night (6'4.25/.3) and 6'5 out of bed. When I met Carmelo I was max 2" shorter perhaps 1.75. They all said 1.5 or 2". 193.7 would require some time on my feet so maybe when I met him was 193.9 and my hair was a tad longer than his so I'll give him 198.5 is about how he looked in person but close enough to his pre draft
Max
said on 7/Dec/17
@Canson my bad, you was right my math was off I'm 189.2 in the afternoon, rose was about 2.8-2.5 cm less than me I do get your point on the draft measurements tho and I do agree with what you saying, I would personally put rose higher than 186 maybe 186.4-186.5 as he looks practically the same as curry. As for John wall I agree with you he's around the 187-187.5 range irving is around yeah 186 maybe 186.3 as for lilard I think he's 6'1 flat what do you think about Damien Canson?
Max
said on 7/Dec/17
That pic with melo does not look like a very good pic to compare heights with as the camera angle looks closer and you can not see there feet but I could be wrong, as for damien since he did measure 6'1.75 in the morning let's remove 2 cm max that would make him 185.3-185.5 cm thus making him 6'1 flat or very close to it am I correct??
Anonymous
said on 7/Dec/17
I'm a legit 189.4 in the afternoon I met rose and he was about 2.5 cm shorter or maybe 3 cm max like I said he's lowest is probably 186.4 you 6'2 friend is pretty tall let's not forget, to him 6'1.5 won't look as tall to him since he is a legit 6'2 same for you because your practically 6'5 rose won't look as big in your eyes. I respect that you taking other people's opinions to perspective but rose was an afternoon measurement so I'm pretty sure he's legit 6'1.5 or 186.4 at his lowest And juries measurement was inbetween afternoon to morning so around 1-3 Damien lilard was a morning measurement l.
Canson
said on 6/Dec/17
@Max: I actually agree with a lot of what you said! Curry and Wall were morning. Maybe I had Rose low on here. I have him max 186 on his page and gave him possible 6'1.5. I'll give him the full 186 tho as a 6'1.5 could be 6'1.26 as well rounded up to nearest 1/4" as they don't do 1/8" and could dip a small fraction. Curry and Rose look similar actually but Wall looks 1/4" taller than Curry. I always have had curry around 6'1.5" give or take actually on his page. I'd say wall holds 187 range
My guesses Wall 187-187.5
Curry 186-187 somewhere in 186 range prob 186.5 or less
Rose 186
Irving 186
Canson
said on 6/Dec/17
@Max: your math is off tho if he's 1.2cm shorter that would make him 187.8. And 1.2cm shorter is not possible to tell. But 2.5cm (1") I could see being able to or even 3cm shorter. I can believe Rose being 186cm
Canson
said on 6/Dec/17
@Max: you are correct that Rose's was in the afternoon in 08 as it mentioned that but I was going off other people on his page who have met him who said he's under 6'1 in some cases and seeing a pic of him next to Melo he doesn't look more than 6'1" but I've also seen evidence where he can look 6'1.25ish. I have a friend who is a scout who has seen rose up close and my friend is 6'2" and said Rose was about an inch shorter. About An inch could be 2cm as well or could be that my friend is slightly over 6'2. That's where my estimates came from. I don't agree with him under 6'1 but I'd have put him no higher than maybe 186cm as is the case imho with Curry that he is shorter than Wall as well and is no more than 186.5 maybe. His 6'2" was at 630am and 6'2 could mean 6'1.76 as they don't do 1/8" increments and for a pre draft they will give you the benefit of the doubt as it's money. But I will say Your estimate tho is a lot better than others who are saying 189 for Rose which is absolutely atrocious and stupid. I could easily buy 186 for him I will say. The pic with Melo may be a favored angle slightly. Btw I've met Melo and not only did I assess him my wife and 5 others around said it's maximum 2" between us more like 1.5-2". I'm 193.7-193.9cm on a normal day in the afternoon. I can give him up to his pre draft but looking at him I'd say he dips to maybe 198.5 (4-5cm difference). I did confirm with my friend tho that Russell Westbrook is accurate. Didn't hear anything about Wall from him but someone else that is 6'3" has him Around 1 or 1.5" and another 6'0" was 1.5 or 2" shorter. They said Wall looked 6'1.5-6'2".
Max
said on 4/Dec/17
And John wall got measured 6'2.75 190 so if you remove 1.8cm it's 188 lowest 187.8. And derrifk rose measurement was not done in the morning but Currys was.
Max
said on 4/Dec/17
@Canson I respect your opinion but derrick rose is a legit 6'1.5 I'm 189 cm and rose was about 1.2 cm shorter than me, we was both wearing Adidas slides and he is barly shorter than wall like barly 185 range is to low for rose if you want to say him at his lowest I would say 186.4 nothing under that.
Jack
said on 4/Dec/17
@Thanks Canson :)
Canson
said on 3/Dec/17
@Max: my opinion is Wall is max 187 next to Bradley Beal and Gilbert Arenas was taller than him when they played together and looked around an inch. Most people who have met Wall have said he's at best 6'2" but two people i personally know said he's 6'1.5-6'2. One is 6'0" the other 6'3. I live in the DC area and have been to games but have never met any of the current players at least. Another poster here SJH also met Wall and said he's about 6'1.5/.75. Kyrie could be as high as 6'1.5 but if that was taken in the morning like other pre drafts are he's likely a bit less. But Rob is very close on his I'll say. I wouldn't go under 6'1" and could see 6'1.25 as well. As for Curry same thing he looks about 1/4-1/2 shorter than Wall but there is a poster here Jackson who has a friend that has played ball with Curry. Said Curry was an inch shorter (his friend is 6'2.5). Rose on his page has a few people on his page that met him and all said max 6'1 or less. A good way to determine with Curry is how he looked next to Jarrett Jack. I've Met Jack and he's nothing more than a strong 6'2" like 6'2 1/4. A good 2" shorter than me. Jack has curry by an inch at worst 2cm. I can buy 186-187 for curry maybe just 186. Rose 185-186 absolute maximum and Westbrook looks his height of 6'2.25
Canson
said on 3/Dec/17
@Jack: tough to predict but it's possible! All depends on genetics though. For the norm i would say probably not but then again Scottie Pippen shot up so did Rodman. If i were to guess tho 6'2" is very possible. Then again i was legit 6'4" my senior year in high school and essentially gained some change probably. Not sure my exact measurements back then as it was close to 20 years ago but then again my father was a true 6'4" and we were about identical then he's 6'3.75-6'4 still to this day even in his late 60s.
Max
said on 2/Dec/17
@Canson I also think Damien lilard is 6'1 flat if not he's atleast 185cm putting wall under 6'2 is waaaaay to low for him he's 5 inches shorter than 6'7 w/o lebron.
Max
said on 2/Dec/17
@Canson I do think John wall is atleast 188, 187 is to low for him and derrick rose barley looks shorter than wall. I think rose is a legit 6'1.5 inbetween 186.7-187 rage and Kyrie is inbetween 186.4-186.7, Curry is atleast 187cm in the afternoon as he was going through a growth spurt when he left college.
Jack
said on 2/Dec/17
Hey Canson I'm 6'1.5 186.5-187cm rage think I can get to 6'4 I'm also 17 turning 18 in month
Canson
said on 1/Dec/17
@Anonymous and Jack: lilliard to me looks shorter than most of those 6'1" range guys like Wall and Curry and Rose. One of my best friends is a season ticket holder for the wizards as we live in the DC area and he has stood right next to him and to Bradley Beal as well as Paul pierce. He himself is a solid 6'3 and falls maybe 1-2 mm below it at night. 190.3-.4, Pierce he said he can buy 6'6" as he looked about that in person. Beal likely received a morning height when measured initially as it was 2009 or later (2012) when he was drafted. But Beal has grown possibly. He felt Beal may be a hair taller than him and said he's 6'3-6'3.5. Range in his opinion. Beal looks a couple inches taller than Wall now a days but when drafted maybe not. But he said when he stood next to Wall that he actually was 1-1.5" shorter and that type of range is the same i heard from a 6'0" friend who said he's 1.5" or so taller than he was. A poster here SJH also said Wall looked 187cm in person and others on the met say he isn't more than "maybe 6'2" so i don't believe Wall is over a weak 6'2" really. Wall back to back with Curry, who a poster Jackson here on celebheights 6'2.5 friend met said Curry was an inch shorter than him so Curry likely is no more than 186 range, is about 1/4" or so taller than Curry. That said Lilliard looks 6'0.75 at times but if that were me I'd also say 6'1". The only point guards that look their actual draft heights were Russell Westbrook who looks a strong 6'2" like he's listed (was also measured in the afternoon in 2008) and Jarrett Jack who I've met and while maybe not quite 6'2.5 is likely strong 188 range like 6'2.25. He's 2" shorter than me and i am about 6'4.25. But keep in mind when players get drafted they will likely not measure to the fraction. None of us do. So if Rose measured 6'1.26 he would be rounded up to 6'1.5 and no telling if it were a legit measurement not busting a gut. I say that because Rose was guessed under 6'1" by some posters here who met him and with Carmelo Anthony he can look it. I've also met Melo and in cm he's 4-5cm taller than me. 6'6.25 was his pre draft which i have no problem giving him. He looked as tall as my 6'6" friend i have or possibly a hair taller in person not to mention was told by 6 people around us it was 1.5-2" difference between us. I put rose as a legit 6'1-6'1.5 prob around 185-186 as well.
Rampage(-_-_-)Clover
said on 1/Dec/17
Proportionally he looks about 5ft10 in that photo!
Anonymous
said on 1/Dec/17
@Canson I think Damien liked is 6'1 flat 185.4 cm what so you think canson?
Anonymous
said on 1/Dec/17
6'1.5
Jack
said on 28/Nov/17
@Canson I see would you say Damien lol are is 185.4 cm 6foot1 flat or just 185 cm?
Canson
said on 27/Nov/17
I respect yours Jack. And he could be 6'1.5. Like i was mentioning there isn't any difference in appearance. I think for Kyrie anything 6'1 up to what you mentioned fits. Maybe not flat 6'1" but somewhere 186 range. He's definitely taller than Lilliard is. I have a hard time seeing lilliard as higher than 6'1" probably 6'0.75 next to Curry or Russ or any of the other point guards. Russ however looks his draft height Rose can look near it too honestly so does Jarrett Jack. Jack looked 6'2-6'2.5 range in person I'd say more 188 range but a strong 6'2" imho like 6'2.25.
Canson
said on 27/Nov/17
I respect yours Jack. And he could be 6'1.5. Like i was mentioning there isn't any difference in appearance. I think for Kyrie anything 6'1 up to what you mentioned fits. Maybe not flat 6'1" but somewhere 186 range. He's definitely taller than Lilliard is
Jack
said on 27/Nov/17
@Canson Alright Canson I respect you opinion.
Canson
said on 25/Nov/17
@Jack: the thing is we're talking 1/4" there. That could be the case but 186.1 and 186.7 is hard to tell that. Looking at Kyrie with someone like Russell Westbrook or Jarrett Jack he can look 6'1" honestly at times. My thing is and I've said this through all of the years I've beem on Celebheights is that i don't make people taller or the height Rob has them listed at just to "praise" them. Their height and accomplishments or status as players are independent of one another. Too many people here forget that when assessing these heights they feel that they must make them what Rob has them listed or taller just because they like a celeb or because they feel they'd be insulting them. Height is a characteristic of someone that means nothing. It's not defining
Jack
said on 25/Nov/17
@Carson Don't you think kyrie is closer to 6'1.5 rather than 6'1.25 maybe he's inbetween 186.4-186.7??
Canson
said on 25/Nov/17
If they're the same height means both around 186. 6'1.25
Jtm
said on 25/Nov/17
6'1 flat
Jack
said on 24/Nov/17
@Rob Sorry to bother you but where do you think kyrie is out of these options
a)190,0 cms/188,0 cms
b)189.5 cms/ 187.5 cms
c)189.0 cms/187.0 cms
d)188.5 cms/ 186.5 cms
e) 188.0 cms/ 186.0 cms
do you think he has more chance to dip under 6 ft 1.5 or hold at night I would really like to know.
Editor Rob: I think he might hold 6ft 1.5 in afternoon, but on a bad day, always a chance of going down to a little under it.
Kevin yang
said on 24/Nov/17
Looks 6'3
Rob Paul is awesome
said on 24/Nov/17
@Rob Is derrick rose closer to 187.3 rather than 186.7 and is it possible that kyrie irving can be under 186.7 I don't think he is but your the expert.
Canson
said on 24/Nov/17
@Junior: agreed. As for Lilliard, i wouldn't put him over 6'0.75.
@Frost: that makes sense. He may be a half inch shorter than Kyrie. 6'1.25 for Kyrie and 6'0.75 for Lilliard
:)
said on 23/Nov/17
6'1 isnt that short lol...
Mcdaniel
said on 23/Nov/17
Looks 6foot1 and a half
Anonymous
said on 23/Nov/17
Can't believe he's this short I mean I am a midget at 5'9.5 but my coworker is 6'6 and guys at the court are always 6'2 and 6'3
Alec
said on 23/Nov/17
6'1.75
Alec
said on 23/Nov/17
6'1.5
Max keltman
said on 23/Nov/17
@Rob Is Kyrie closer to 6'1.25 or 6'1.5? Because he looks 186.5-186.8
Editor Rob: I think you could argue anywhere in that range. He doesn't look 6ft 2-2.5, nor just 6ft 1
John wall
said on 23/Nov/17
6'1.5
Jordan
said on 23/Nov/17
Rose and kyrie are the same height show me a picture where she edges him Out?
Intevel
said on 23/Nov/17
No Cason, Durant is 7 feet in shoes
Frost
said on 23/Nov/17
@Canson if we agree Damian Lillard is 6'0.75-6'1 then it's probably fair to list Kyrie as 6'1.25.
That's how they appear together at least. Derrick Rose is the appropriately listed point guard imho. Except maybe Kyle Lowry who I do believe would measure 6'0 sometime in the day. Probably 5'11.5 after lunch.
Guesser
said on 23/Nov/17
Chess, the listed is very good Big Rob
Junior
said on 23/Nov/17
@Canson
True. Kyrie don't look any taller than 6'1 that account what i mention before if every nba players draft measurement took in early morning they should be 1.5cm shorter than then what they get measure. 185-185.5cm is what Kyrie look just like Damian Lillard.
Canson
said on 22/Nov/17
Kevin Durant referred to him as 6'2" once. That's definitely in shoes just like KD is 6'10 In shoes. Kyrie is a solid 6'1" barefoot look at him with Lebron and Love. Rose is 6'1-6'1.5
Intevel
said on 22/Nov/17
Rob, he is listed at 6 ft 3.
Frost
said on 22/Nov/17
Well that seals the deal for Lillard not being anywhere near 6'1.75 except for maybe first thing in the morning.
Chase
said on 22/Nov/17
Interesting how he got measured 6'1.75 without shoes and Derrick Rose got measured at 6'1.5 but Rose edges him out. Just goes to show that even combine measurements aren't accurate because they get measured at different times of their day.
Editor Rob: some players might shrink more than others, and be measured earlier...that could account for a fraction.
george
said on 22/Nov/17
187
Anonymous
said on 22/Nov/17
Rob, what do you think about Porzingis? 7'1'' or 7'2''?
Editor Rob: not yet seen much of him.
Jack
said on 22/Nov/17
Long proportions you guys act as if he's 6foot4, he's only 6foot1 and a half he's not gonna have really really long legs plus people have different body types he's clearly 6'1.5
Starlo
said on 22/Nov/17
The NBA holds player's heights WITH shoes. Never, ever rely on Google to give an accurate height of a basketball player. Another example: Derrick Rose. Always gets 6'3 listing, and in reality is around 6'1.5. The only time they are measured without shoes is during measurement day (Though they do measure them in shoes right afterward), for young players who are entering the draft. DraftExpress is probably one of the few sites where you can read up on their measured heights without shoes.
Will
said on 21/Nov/17
Rob, I think your listing is very fair for Kyrie. If anything, I'd add 1/4"
felix
said on 21/Nov/17
I think hes 186.8 to be honest curry is 187 and he looks close to curry
jack
said on 21/Nov/17
Same height as curry 186.7
Travis
said on 21/Nov/17
i thought kyrie was about 6'3
Chase
said on 21/Nov/17
Crazy he's listed at 6'3 though when at his low he probably isn't 6'3 even in timbs.
Chase
said on 21/Nov/17
He's somewhere between 6'1.25 and 6'1.5. Either listing is fine tbh since even after a game he's probably still comfortable above 6'1.
Anonymous
said on 21/Nov/17
@Christian
Yes, that's right but for a 6'1"5 tall guy he don't have long proportions.
Anonymous
said on 21/Nov/17
Click Here
here is a video of him with random people
Zach
said on 21/Nov/17
6'1.5" seems correct. I would love to see what you think of Danian Lillard
Warren
said on 21/Nov/17
Looks like shorter than Stephen Curry! even Curry's like 186 at him before going to bed imho
Christian-6'5 3/8
said on 21/Nov/17
@Anonymous
It's just the angle that the camera was shot. His legs look short and compressed there. You can see that he's pretty proportional when the camera's straight at him
Click Here
Anonymous
said on 21/Nov/17
He don't look that tall on the picture. Not because the woman, but his proportions. But I'd say he is like Parker.
Borats Chicken
said on 21/Nov/17
Rob. if he wake up in the morning would he be 6'1.75 or 6'2?
Editor Rob: 6ft 2 and a bit might even possible out of bed.