Anthony Padilla's Height
5ft 11 (180.3 cm)
American youtube personality, who along with Ian Hecox formed Smosh. He once claimed to be
"almost 6 feet tall"
and on Twitter said on a couple of occasions he was
"5'11""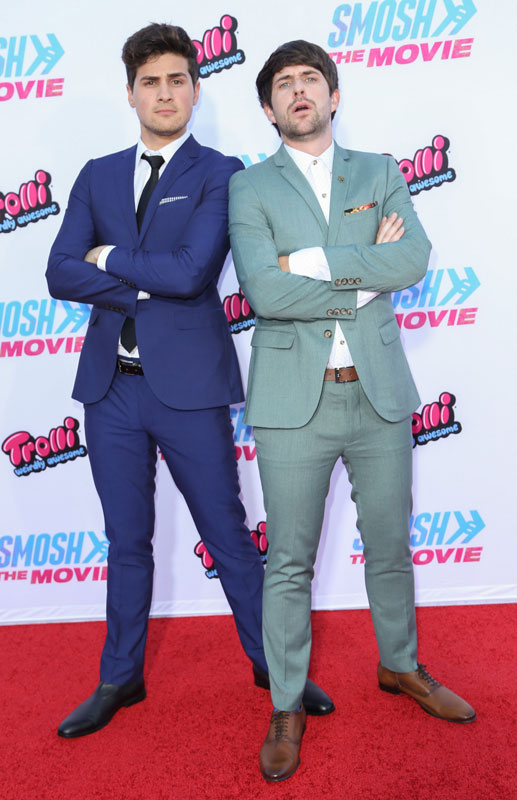 Anthony Padilla and Ian Hecox
Photos by PR Photos
You May Be Interested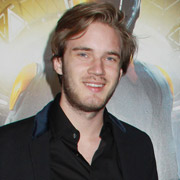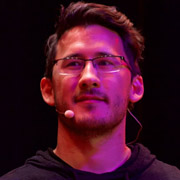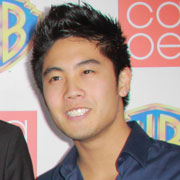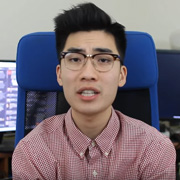 Add a Comment
20 comments
Average Guess (52 Votes)
5ft 10.65in (179.5cm)
Christian 6'5 3/8"
said on 11/Nov/20
Editor Rob
yeah around 5ft 8 range
-
But he didn't look quite 5'8" next to Courtney Miller though.
Bwk
said on 30/Jul/20
@Rob So how tall is Ian then? He looks barely shorter than Anthony there. 5'8" seems legit.

Editor Rob
yeah around 5ft 8 range
Colberto
said on 5/Feb/19
He seemed shorter compared to other 5'11" ranged guys I think he is in the weak 5'11" range
179-180cm
TheBat
said on 24/Nov/18
Anthony is no doubt an honest 5'11".
Littlelee168cm
said on 19/Nov/18
There's not 3 inches between Ian and Anthony here
cmillzz
said on 6/Sep/18
Ian is honest about his 5'8 claim too.
cmillzz
said on 6/Sep/18
He's definitely honest about his 5'11 claim. Many would claim 6'0+ if they were Anthony's height.
Dream(5'9.5")
said on 27/Aug/18
5'10.75" is arguable, but I wouldn't go under that for Anthony.
I love Smosh's old videos back then.
cmillzz
said on 5/Aug/18
Probably bang on 5'10.75"
Dream(5'9.5
said on 15/May/18
Shane Dawson would be worth an add. He's a little over 5'11" since he edges out Anthony by a bit. However, the 6'0" is not possible because Bo Burnham (First 6'5 1/8 on this site) towered if not dwarfed Shane Dawson.
cmillzz
said on 13/Apr/18
Weak 5'11
Dream(5'9.5
said on 23/Mar/18
@ItsGreg I would agree with everyone else. I would guess him to be 5'10.5"-5'11". He'll be taller than the infamous Jake Paul.
ItsGreg
said on 22/Mar/18
@Dream(5'9.5 How tall do you think he really is? I think he's near enough the mark to claim it.
@5ft7Accountant I think theres a good chance he is 5'10.5-5'11 more or less. As for Ian could be 5'7.5-5'8 range.
Interesting I seen a post on some answer board and somebody estimated 5'10 for Anthony and 5'8 For Ian.
M.E
said on 22/Mar/18
From what I've seen Ian and Ryan Higa are pretty close in size
Ajay
said on 22/Mar/18
Hey Robs, is Ian the 5'8 he claims then?

Editor Rob
Sometimes he looks it comfortably...but then other times I looked I thought, it's not impossible he is 172, but I would need to look more at him.
Mercury
said on 22/Mar/18
A legit 5'11" guy who doesn't claim 6ft or 6'1". Anthony is a rare gem. And thank you Rob for finally adding him.
Dream(5'9.5
said on 22/Mar/18
I'm not surprised he claims 5'11".
5ft7Accountant
said on 21/Mar/18
Legit 5ft11", Ian is definitely no more than 5ft7.5".
Peter175
said on 21/Mar/18
Ian varies a lot in height. In the above picture he looks about 5'9. In some vids he looks 4 inches shorter. I would have guessed strong 5'8 overall
ItsGreg
said on 21/Mar/18
Thanks Rob! Ah so you think he looks more 5'11 then 5'10.5-5'10.75"? I remember before you said there was a chance that he was rounding up some. But I guess giving him the benefit of the doubt is fine. At worst I think he's managed to look 5'10.5" That would make Ian Hecox a strong 5'8 guy.

Editor Rob
5ft 11 is the most he can look, I can see how he might be 5ft 10.5 too, anywhere amidst that range might be possible.