Ashley Hinshaw's Height
5ft 4 ½ (163.8 cm)
American actress best known for roles in films About Cherry, Chronicle, LOL and The Pyramid. On TV she has appeared in True Blood. One of her modelling agencies (Major Models) listed her as standing at a rather optimistic 5ft 7.5 inches with a 24 inch waist, 34 inch hips and dress size 2-4US.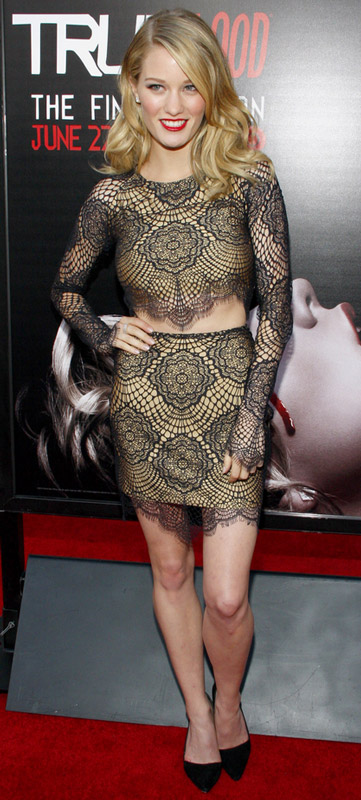 Photos by PR Photos
You May Be Interested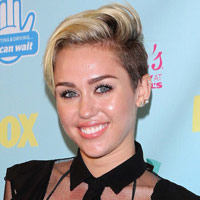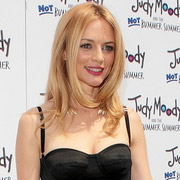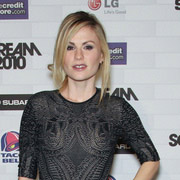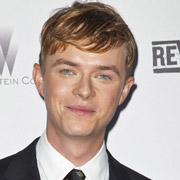 Add a Comment
8 comments
Average Guess (4 Votes)
5ft 4.5in (163.8cm)
Miss Sandy Cowell
said on 17/Sep/20
No way could Ashley ever pass for 5ft7.5. An inch fiddle is acceptable but THREE?
Was Ashley complicit to such a huge descrepency? I can't believe she'd go along with it for the sake of her acting career. She's neck-and-neck with fellow 'True Blood' actress Anna Paquin, for crying out loud, and that height hasn't done her career any harm!
It's like saying that you have to be tall to be an actress as well as a model. No! People come in all sizes and so should actors. 😁🌹
5ft4.5.
Christian 6'5 3/8"
said on 12/Oct/18
I get that tall height is desirable in modeling, but that modeling agency didn't have to list her as 5'7.5". That's too excessive.
Markey
said on 10/Oct/18
Rob's got it right.... 5' 4 1/2".
jake
said on 4/Aug/15
@Arch Stanton - Not sure that height really matters all THAT much in Hollywood, except maybe to measure compatibility between your male and female leads (don't want to cast a woman who towers over the guy). I mean, look at all the short to medium height male mega-stars... Cruise, Pitt, Clooney, DiCaprio, on and on.
With the ladies, it's almost the same thing. Yeah, Jen Lawrence is sorta kinda tall but not really, ditto Anne Hathaway and Angelina Jolie, Julianne Moore is 5'3" or so, Meryl Streep is 5'6", etc. etc.
I'd say sheer talent, looks, and more than a bit of luck plus who you know are far bigger factors in Hollywood success than height. Oh, and perseverance.
jake
said on 3/Jul/15
Nice to see that she's gotten honest about her height now.
Always thought she looked around 5-5 and chuckled whenever she'd claim 5-7 plus.
Arch Stanton
said on 17/Dec/14
Also you've got to remember that there's something absurd like 500,000 actors out of work in Hollywood or who've moved out to LA looking to make it as an actor but aren't getting anywhere. To really be spotted and make the A list as a film star if you're the average Joe or Jane generally nobody is going to batter an eyelid. You've either got to have something very special as an actor if you're not tall or don't have looks to really be recognized or physically you've got to look ridiculously good and tall or whatever to really stand out a bit. I think that's where for guys like Hemsworth, Mamoa and Manganiello etc have had the advantage as when they walk into a room people obviously notice. In an audition they're always going to stand out a lot more than a guy who may look like Tobey Maguire or something at that lower height. There's thousands of guys and girls out in LA though who think they can make it because they look good solely, but there's really a lot of luck to it too I think. It;'s not like in the old 1920s where you could turn up at a club in Hollywood and twirl in front of the films execs and be given roles on the spot!
[Editor Rob: it's a tough profession. Jenny's niece is training to be a drama teacher. Funnily, we took her to some conventions years ago and she enjoyed them and decided she wanted to be an actress! But it's tough game as you say, tens and tens of thousands who try and fail to get anywhere.]
Arch Stanton
said on 17/Dec/14
Yes, although for actresses perhaps being over 5 ft 10 might be less desirable in casting for fear being much taller than the males. Hasn't Nicole Kidman said she had problems initially I think? Solid tall range and very good looking seems to be the most desirable for both sexes rather than very tall range for acting, but I'd say there's more leniency on the very tall guys who are over 6'3" if they're good looking with a good physique and image. A great deal of the singers you add though are pretty short or average where their height isn't as important as their image or talent.
Arch Stanton
said on 16/Dec/14
Rob I know you mentioned Hollywood being a heightist industry but they definitely are more obsessed with looks aren't they? That's what they're looking for first and foremost. Be honest, what percentage of these new entries you're adding on actors and singers are unattractive or even average looking?
[Editor Rob: yes, looks and image are big business, I guess you would say of greater importance than height...although stature is a much bigger factor in the type of work an actor could get compared to your office or shop worker, where height or looks is of little importance. At least you would think that, but the prettier or taller you are the more advantage you get.]