Anna Paquin's Height
5ft 4 ½ (163.8 cm)
Canadian born New Zealand actress best known for films such as The Piano, X-Men Series and to TV audiences as Sookie Stackhouse in True Blood. She said in LatinoReview, of her role in X-Men,
"I'm five inches shorter than everyone else, so all my shoes have about like three inches of height, so I can be in the same shot as other people"
. In Fashion magazine she commented on her stature:
"I've learned how to dress for my shape ... I'm 5'4" and change! I know I will never be like Gisele, and I also know I will never be a hipless, assless supermodel."
. More recently, on her twitter she claimed
"I'm barely 5'5""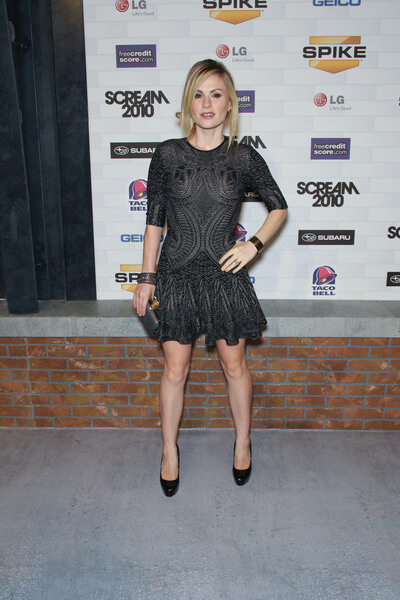 Photo by PR Photos
I claim 5'5" but I think it's more like 5'4 3/4"
You May Be Interested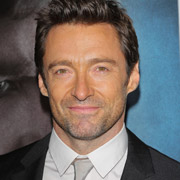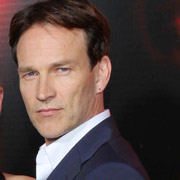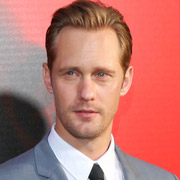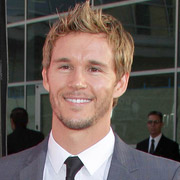 Add a Comment
56 comments
Average Guess (20 Votes)
5ft 4.11in (162.8cm)
JohnMoore-162cm
said on 27/May/20
She's about 163-164 cm
Miss Sandy Cowell
said on 25/Feb/20
I once saw Anna interviewed on a show and I thought she looked a petite 5ft2-3.
I will go with 5ft4.5 nonetheless! 👱‍♀️💐
TheBat
said on 24/Feb/20
She's definitely honest about being 5'4.5".
Nik Ashton
said on 9/Feb/20
@ megan - 5'2" ain't really short!
Nik
said on 3/Nov/19
@ Slaya - She ain't short!
MAD SAM
said on 21/Sep/18
Nothing over 161 cm !
Nik
said on 1/Sep/18
I like Anna's comments above, particularly the one where she says "... I will never be a hipless, assless supermodel."! I also like it that she says "...I'm 5'4" and change!", she is bang on the money! Ha ha!
Sam
said on 20/Jan/14
I like Anna Paquin as an actress and find her attractive, although she look pretty miserable (understandably so) in the 3rd, Ratner-directed X-Men. I'm ready to see Paquin in more non-Sookie roles, since that shows past it's shelf-life IMO.
Slaya
said on 17/Jan/14
Anyway ,short and very beautiful! No need to be 5ft9!
its sad shes not gonna appear in the new x-men :(
Sam
said on 10/Jul/13
Next to Robert Kazinsky, she can look like as much as 8 inches shorter, but less so on-screen. At any rate, she must be on a crazy-diet because she looks really good after having twins. She looked pretty hot in the most recent episode.
Click Here
Sam
said on 1/Jul/13
She can look shorter than this next to several of the guys on True Blood but is a few inches taller than Ellen Page.
Kate
said on 17/Aug/12
Met her today in Santa Monica, I am 5'1 and she was like me. She is short and very kind.
fan
said on 6/Dec/11
5'4 5'5 definitely she just looks short on true blood because most people on that show are actually very tall, the men range from 5'10 -6'4 & the women look between 5'6 - 5'10.
Sam
said on 18/Jul/11
Definitely not 5'2", she's considerably taller than Ellen Page:
Click Here
megan
said on 23/Apr/11
she looks really short in True Blood , like 5'2!
DEEPER
said on 28/Feb/11
She's about 162 cm
kelly
said on 11/Jan/11
she looks average height...she doesn't look shorter than 5'4...5'4.5-5'5 looks about right.
Lmeister
said on 2/Jul/09
That chubby comment was probably based on that X-Men picture. She def. is not chubby infact she is really hot woman.
kate
said on 2/Jul/09
Wtf? Why are you guys calling her chubby? You obviously have NEVER seen her in True Blood. She's lost atleast 20 pounds. She looks so slim and beautiful.
EpiGirl
said on 29/Jun/09
I agree with Velen. Looking at that picture she posted of X-men Halle Berry's slouching quite a bit. Hard to tell if she's the same height as Ellen. Ellen's slouching a bit too & is closer to the camera. In the pic she looks shorter than Ellen, even.
Velen
said on 19/Jun/09
Oh yeah, you're right. She looks much thiner, but surely never 5'5". She and Ellen Page both in a same height - estimatedly 5' to 5'1" - same as Ashmoore's shoulders.
Leung
said on 16/Jun/09
Velen,
Google her topless photo from the upcoming Series 2 of True Blood, Paquin is not chubby, she looks slim and hot. Your 5
Velen
said on 16/Jun/09
Here, look at this and see how you were all wrong.
Click Here
Definately 5'1" maximum. Don't forget all these actors ended growing.
Velen
said on 16/Jun/09
Oh you all were fooled. Don't EVER trust any photo including shoes' height.
She's not that high. She's really a chubby! Look again at the TRAINING Scene at the beginning of X-Men The Last Stand: while Logan say "CLASS DISMISSED", all x-men walk out - you will see Anna Paquin is as taller as Ellen Page.
Realme2008
said on 12/Jun/09
She does not look chubby at all! She's definitely about 5'5", and doesn't look very short. Always appears to be about average height.
Anonymous
said on 2/Jan/09
In the first X-Men movie, during the scene when the X-Men look for Rogue in the subway station, Storm (Halle Berry) describes Rogue (Paquin) as "my height." Halle Berry is listed as 5'5.5" on this site.
KDK
said on 2/Dec/08
speaking of the hotter than hot stephen moyer, how do we get him on here? Glenn?
the one and only
said on 13/Nov/08
she looks5'5 with stephen moyer (he looks 5'9-5'10. )
fyi:anna is anything but chubby, she is average at the most
bruce_willis
said on 5/Oct/08
she looks 5'3, but she is a bit chubby, that's why she can look shorter
Anonymous
said on 2/Oct/08
She doesn't look particularly short on True Blood.
steph
said on 26/Jun/08
i was thinking more like 5 foot 4 max. maybe even 5 2
Amee
said on 1/Mar/08
I'd say 5'4 max. Loot at the picture. Ellen Page is 5'0.5 (not considering the bad posture) according with the site and Anna is wearing heels. I don't see more than 7 inches of difference.
Click Here
glenn
said on 31/Aug/07
yeah,i love her too.
Haxxx
said on 29/Aug/07
wow Glenn.......you are lucky just to be standing next to her......she is the most beautiful actress i have seen..........im in luurrve !!!
lol
Anonymous
said on 27/Aug/07
Strangely, she was much taller than the actress who played her mother in the first X-Men movie. In Rogue's first scene, you can see she's barefoot...and when she's standing by the door and her mother runs into the bedroom, she towered over her. That actress must have been short.
girl2
said on 4/Jul/07
She had a tongue ring in college. Couldn't speak for a week. She is short in person... I would say 5 foot 4 max., and very pale, but very delicately pretty.
Anonymous
said on 8/Jun/07
VERY surprising photo that shows Paquin on even height with 5'7"ish Michelle Trachtenberg...
Click Here
steve
said on 3/Jun/07
whoa, Anna please call me babe. lol...i thought she was really good looking in Xmen
Unknown
said on 31/May/07
Glenn,I thought that she is shy.
I have a crush in her. She is damn pretty.
Alex
said on 29/May/07
She would look to be Glenn's height if he moved back a bit but she's in heels I'm assuming which would have to be massive ones for her to be only 5'5 because I'd think 5'6. She is very cute though.
TheJerk
said on 28/May/07
Shes very cute, but I thought I was the only one who thought that :/
glenn
said on 28/May/07
she is a bit shy.was more open to me and hugged me several days back,and my camera malfunctioned.damn.****.
Unknown
said on 28/May/07
She looks really pretty.5-5 sounds about right.
Glenn, when you saw her, was she shy?
nanna
said on 27/May/07
She is so unbeliveable gorgeous.... Looks taller, wearing tall heals??
[Editor Rob: yeah, she looks not too shabby here.]
5'11.5 guy
said on 26/May/07
She is gorgeous. Looks 5'5.
pat
said on 26/May/07
This is the way those actresses who claim to be 5-9ish should look when they stand next to 6' actors (Katey Holmes, Alexis Bledel, etc). More often than not, they're short of this mark!
Chip
said on 25/May/07
Goodness, she is hot!
glenn
said on 25/May/07
almost had her in blond hair 48 hours ago,my camera dropped and malfunctioned.
Drew
said on 25/May/07
Obviously wearing heels in this pic so she looks about an inch shorter than Glenn.
ForensicNYC
said on 6/Jun/06
As young girl, Anna Paquin displays her trademark curly lips...
Click Here
Despite his FLAT TOP hairdo, 6'2" Hugh Jackman is 10" higher than 5'4" Anna...
Click Here
With 5'8" Rosario Dawson of MIB...
Click Here
Rich
said on 27/Feb/06
i thought Anna was 5'5
Liz
said on 10/Feb/06
5'4 is pushing it.
Avner
said on 21/Jan/06
5'5".. Seems a little sketchy. Look at this shot from X3.
http://superherohype.com/nextraimages/x3newpics3.jpg
CelebHeights Editor
said on 2/Jan/06
2000 Guardian Interview,
She is 5ft 5in tall now"
CelebHeights Editor
said on 30/Aug/05
From some forum:
"When i met her, unless i was wearing my thick-soled Tims (sorry, can't remember), she was just a tad bit shorter than me. I'm 5'5" so i guess she's 5'3"/5'4""
Rue
said on 30/Aug/05
She said in an interview that she is 5'5!