Stephen Moyer's Height
5ft 9 ½ (176.5 cm)
English Actor best known for playing Bill Compton on the TV series True Blood. In film he has appeared in The Caller, 88 Minutes and Evidence. In his early career, he claimed to stand tall at almost 6ft, listing himself as Height 5 feet 11 inches.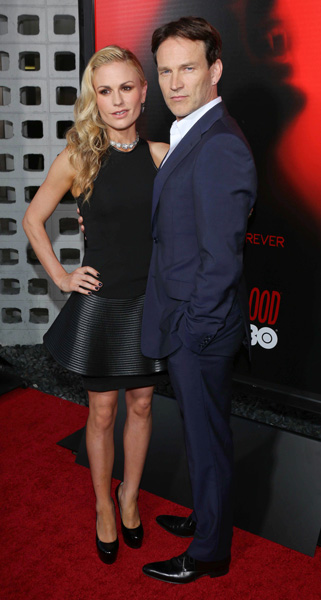 Stephen with
Anna Paquin
Photos by PR Photos
You May Be Interested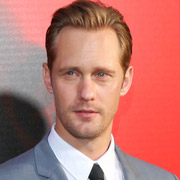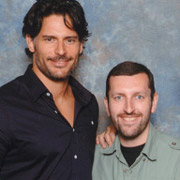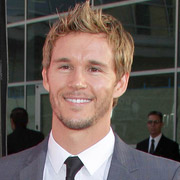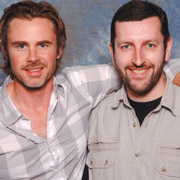 Add a Comment
35 comments
Average Guess (26 Votes)
5ft 9in (175.3cm)
Canson
said on 19/Nov/20
Maybe 5'9.25" but in reality looks closer to 5'9" than 9.5"
JohnMoore-162cm
said on 27/May/20
maybe the full 5ft9 , definitely not 5ft9 1/2" though !
Nik Ashton
said on 2/May/20
Maybe I should claim 5'10"!
TheBat
said on 24/Feb/20
5'9" flat for sure.
Nik
said on 16/Jan/20
He may think I'm about 5'9"!
khaled taban
said on 18/Jun/19
He isn't even 5'9", I thought him as a weak 5'9" man at most
Junior
said on 16/Oct/17
Someone same height like Stephen Moyer might be Tom Hardy and Justin Long.
even
said on 20/Jul/17
5 foot 9 is his height
S.J.H
said on 7/Jul/17
I don't see him a guy taller than Tom Hardy. 5'9 a shout
max
said on 20/Mar/17
She is not 164 cm and he is not 178 cm, like appearing on Google: not hard to get it. More likely, she is around 160 and he around 172. In this picture, too: 10 cm under her feet, 3 under his and there is 5 cm between them here. Who cares? The aesthetics defects, if we want to count them, are totally others, for the both of them...
delancey
said on 27/Feb/17
I try to find upgrades (Hardy) but I really feel like this guy needs a downgrade Rob.
Re-watched the first Ep of True Blood and I'm also convinced that Kwanten is shorter than his listed height as well.
His excellent posture makes him appear taller but I see 173cm max.
Giorgi
said on 24/Dec/16
Rob, do you think he's wearing lifts here?
Editor Rob: Giorgi, I think at times Moyer might simply display excellent posture, especially with big fella's like Alexander and Joe.
Phil
said on 25/Aug/16
I literally never advocate downgrades but I've never seen him as 5'9" or higher. I always seen 5'7"-5'7.5"
S.J.H
said on 20/Feb/16
Alexander Skarsgard makes him a weak 5'9
Idk
said on 5/Feb/16
174 or 175
Julian
said on 22/Jan/15
@_Clurke True, but I think that Ryan Kwanten might be shorter than 5' 10" as he is listed now.
_Clurke
said on 21/Jul/14
İn True Blood, he is taller than Ryan Kwanten like 0.5 or 0.25 inch.I'm pretty sure about that.
your friend 196 - 197cm
said on 25/Jun/14
I've always seen 5'8 tops with this chap...
Dg
said on 18/Jul/13
I've met him, he's the same height as me 5'7"
Juicey
said on 17/Jul/13
5'10-5'9 1/2 looks that way in trueblood
AmbienWalrus
said on 13/Jul/13
Stephen's talented wife, Anna Paquin, is 5' 4" and if you see them in photos, he is barely taller than she. He was on Chelsea Handler's show recently and looked about the same height as Chelsea, who is 5' 6" but was wearing moderate heels. I'd say Moyer is more along the lines of 5' 7".
AmbienWalrus
said on 12/Jul/13
Look at pics with Stephen's adorable 5'4" wide, Anna Paquin. She is just a few inches shorter than he, even in heels. No way he is 5'10". I'd say he's a little taller than Tom Cruise, around 5'8".
Stan
said on 7/Aug/12
Saw him at Comic-con. Next to Skarsgard he looked about 5 10ish. He also walked right past me and again looked about 5'10"ish. He was wearing boots though. He's also very muscular which may make him look shorter.
ANDREA[ITA]
said on 10/Aug/11
next to alexander skarsgard is max 176 but i think he's more like 175!
Leo
said on 25/Jul/11
Met him once, he was at my eye level 5'9" is about right.
MyPerspective
said on 1/Jul/11
Andy is taller than Jason. Jason is taller than Bill. Eric is taller than all of them. Sookie is shorter than all of them. Bill is barely taller than Sookie. Which means Bill is 5'6 at the most.
Bambi
said on 19/Jun/11
That's a load of crap, dude below!
Cranberries (6 ft. 3.25 evening)
said on 16/May/11
He has a tall face. I think you can legitimately call someone tall, even if they're only 5'0" in body height, if they have a tall face. Going by face alone, Moyer is a little taller than Skarsgard.
voicelessdentalfricative
said on 5/Apr/11
He looks shorter than this to me, though it may just be his build.
Mr. R
said on 27/Nov/10
I was just watching this show on TV Guide Channel on top favorite beasts including vamps, ww, and mutants. Stephen was described as "tall, dark, and sexy". Hmmmmm........Can somebody find that publicist! LOL
Austrian
said on 6/Nov/10
@supbroski: oh and the guy who plays Terry Bellefuer is also just 5'11
TNTinCA
said on 29/Jun/09
For some reason, I thought he was taller. Like 6 foot. I guess Paquin must be shorter than I thought.
Makes the guy that plays the Sheriff vampure in his district not quite so imposing. Although he must be at least 6'4".
kdk
said on 16/Jun/09
Anna Paquin is not 5'5. NO way.. she's maybe 5'2-5'3.. She's tiny next to anyone in True Blood. Moyer is definitely 5'8ish. maybe 5'9, not over.
Realme2008
said on 12/Jun/09
He's in the 5'8"-5'9" range for sure.
Josh.J
said on 24/May/09
could be a little taller at 5'10 but not higher. he doesnt have that much on paquin who's around 5'5.