Beau Bridges Height
5ft 10 ⅝ (179.4 cm)
American Actor best known for films The Fabulous Baker Boys, Norma Rae, The Landlord, The Descendants and TV series The Agency, Masters of Sex and Stargate: SG1. Beau himself mentioned in a 1975 Philadelphia Inquirer Interview
"I'm five feet, 10 and five-eighths"
and in
2019
"I'm only 5-10."
.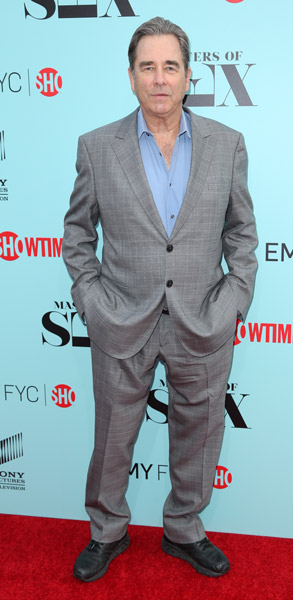 Photo by PR Photos
You May Be Interested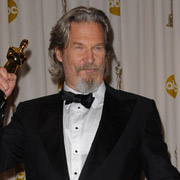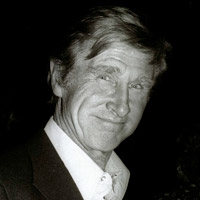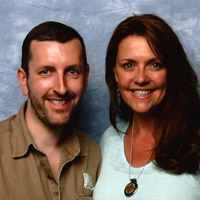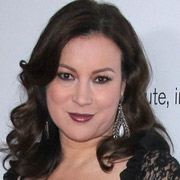 Add a Comment
33 comments
Average Guess (6 Votes)
5ft 10.13in (178.1cm)
Arch Stanton
said on 10/Sep/20
Not all brothers look alike, Ben and Casey Affleck look nothing alike either, but from certain angles with Casey on screen you can see it.
Rampage(-_-_-)Clover
said on 6/Jul/20
Rob, how about giving him 5ft10 current?
Came directly from him last year. Peak is spot on though. Looked a very solid 179cm guy in his hey day.

Editor Rob
Losing some height by now is of course very likely for him.
Nik Ashton
said on 8/Apr/20
"Only 5-10." is above average!
Gianb92
said on 7/Apr/20
I see a 5'9 guy not more
Miss Sandy Cowell
said on 16/Jun/19
I've just had another look at the picture that caused me to think Beau and younger brother Jeff looked so alike. The picture IS of Jeff and not Beau; both of them star in 'The Fabulous Baker Boys'. It's on the Paramount Network channel tomorrow night at 11.45pm. What a grand opportunity to compare the heights of the two siblings!
Miss Sandy Cowell
said on 13/Jun/19
You can't really see much of a likeness between Beau and Jeff from the above picture, and there is some two inches height difference between the brothers, but today I was looking through next week's telly guide and I saw a picture of Michelle Pfeiffer with, who I thought was Jeff Bridges. I thought, "I didn't think that Jeff was in the movie 'The Fabulous Baker Boys', and he isn't very much taller than Michelle so she probably has very high shoes on!" (You could only see their top halves.)
Then when I read the write-up, I realised that the brother was, in fact, Beau, and he could easily have been mistaken for Jeff, from a facial point of view.
So off I popped to Celebheights, where I discovered that Beau is almost two inches shorter than Jeff; well, I didn't know that before! 🤔
Beau gets 5ft10 and five eighths from me tonight. 🌌😁
Nik
said on 10/Feb/19
It's incredible that he stated his height to the nearest eighth of an inch!
Bwk
said on 9/Feb/19
Lol, that's really specific. If I measured 5'10'' and five-eighths I would just simply claim 5'10'' and a half.

Editor Rob
Beau doesn't seem like the kind of guy who would BS to such a specific figure, unless he was 5ft 9 5/8ths and pulled the double bluff. I doubt it though, he did seem at least in his peak years of 20's to 40's a solid 5ft 10.
Visitor
said on 15/Aug/18
SHORTER than Amanda Tapping in Stargate? No way. He looked close to Michael Shanks' height. Definitely 5'10" even at that age and weight.

Editor Rob
There were a few occasions Amanda was a bit taller, but it was when she was in a dress and heels.
Paul NS (6ft0.5)
said on 3/Feb/18
Rob, you think the 5/8 he gives is possible?

Editor Rob
Ah, yes, Beau deserves it!
Scott
said on 2/Dec/16
I believe it. He is nothing less than the listed height.
S.J.H
said on 18/Oct/16
beau is 5'10.25 peak and 5'10 now unlike jeff bridges who claim up 6'2 at peak but never looks it. Modesty claimed for beau bridges
beau 5'10
jeff 6'0.25
CDS
said on 2/Mar/15
I'm going to say more around 5'8.5"-5'9" (not sure about his peak). He looked a few inches shorter than his dad Lloyd in a TV movie they did together in the early '90s, and I will bet you that Lloyd had dipped down to 5'10"-5'11" by then. Beau has held up well over the years, yes; not only looks many years younger than he is but also looks younger than brother Jeff who is like 8 years his junior! (the facial hair maybe??)
Rampage(-_-_-)Clover
said on 1/Jan/15
About 3in below Jeff
Dmeyer
said on 31/Oct/14
Rob i met him he was 63 hr was Still solid 5'10 if not 10.25
cole
said on 2/Sep/14
@Editor Rob: Yeah if he's been just a 5'10 guy in his prime he looks like he held up pretty good, but then he could have been a 5'10.25-10.5 kind of guy in his prime, and now can dip to 5'9.75 or so.
cole
said on 30/Aug/14
@Editor Rob: The man is 72 years old, surely he's dropped a little since the 70-90's?
[Editor Rob: he could be a cm less now, surprisingly he looks like he's not lost that much really, just having a glance just now.]
Stark
said on 23/May/13
I don't know if he is really 5'10" tall. I heard someone say that he was shorter. It's hard to say. Some of the actors he has played with, like Tony Musante, who's 5'9", look taller on camera.
LAN Jiao
said on 14/Oct/11
Beau is right at 5'10. Jeff is 6ft.
Hansen
said on 24/Aug/11
5ft10 sounds weir. 6ft1 jeff bridges often came 1-2inch on beau bridges. maybe beau was 5ft11.25 ?
Dmeyer
said on 14/Jun/11
Peak yes ???
[Editor Rob: maybe peak, I watched him on stargate and think 178cm seemed reasonable for him.]
Dmeyer
said on 13/Jun/11
Looked near 179 in person but 178 is possible Rob is 179 likely
[Editor Rob: not as sure he'd be 179cm recently anyway.]
lolo
said on 8/Dec/10
in a scene in stargate tony amendola was clearly looking down at him
sprint84
said on 10/Jan/09
Met him a while back -- he seemed about 5'10" in shoes, so prob 5'9" barefoot. Jeff's probably about 4 inches taller -- I didn't meet him though.
Luis
said on 17/Jun/08
I am fascinated with height, especially americans who were traditionally among the tallest people in the world. I am around 174 cm tall, and being a short guy I feel surprised that so many people in america are 178 cms tall, wish is just a little taller than me. May be measure is wrong
Bad Radio
said on 1/Oct/07
i just watched the fabulous baker boys ..which stars beau and jeff bridges and jeff who is listed as 6'1 towered over beau. I think he's 5'9 - 5'8. Or jeff bridges is taller?
frem
said on 9/Apr/07
I know this is a site about height, but does anybody know how much Beau weighs in lbs?
Frank2
said on 29/Apr/06
He was 5'10". I know since I worked with him. Perhaps he shrank by an inch.
Tj
said on 28/Apr/06
His brother, in May 1 2006 says he is 5'9".
Frank2
said on 4/Mar/06
Worked with him on Swashbuckler. He's 5-10.
Frank2
said on 2/Mar/06
That's absolutely correct. His brother Beau is 6'2". Their dad was an even six feet.
vaj
said on 13/Jan/06
I met him and I am 5'10" he is same height.
guitargod
said on 3/Jan/06
If Beau Bridges is 5 10.5, how is it that he always appears shorter than Amanda Tapping in every scene in Stargate SG-1? Isn't she supposed to be around 5-8, or 9? Check it out when you get the chance.